KILLING BOREDOM WITH ECCENTRICITY
A CONTENT STUDIO FOR EDGY, ECCENTRIC bRANDS & cREATIVES
Mundane is a content studio established in 2019 as an antidote to the bullshit. Our creative house was built to highlight and glorify originality. And all of you horny, stylish, and edgy freaks in the arts, music and cultural community are our fabulous weapons. 
We create, curate and style content for the freaky masses–not the basic sheep. We embrace the abnormal, have conversations that make us think for days, or just want to bang—anything to not be bored. At Mundane, we're curing boredom with eccentricity. And you might not agree with us, but we'll at least have your eyes.
Mundane was born to give an outlet for the most edgy and extraordinary artists, designers, musicians and creatives of all kinds. Our voice is provocative, sexy and bold. Just like our audience and the talent we highlight.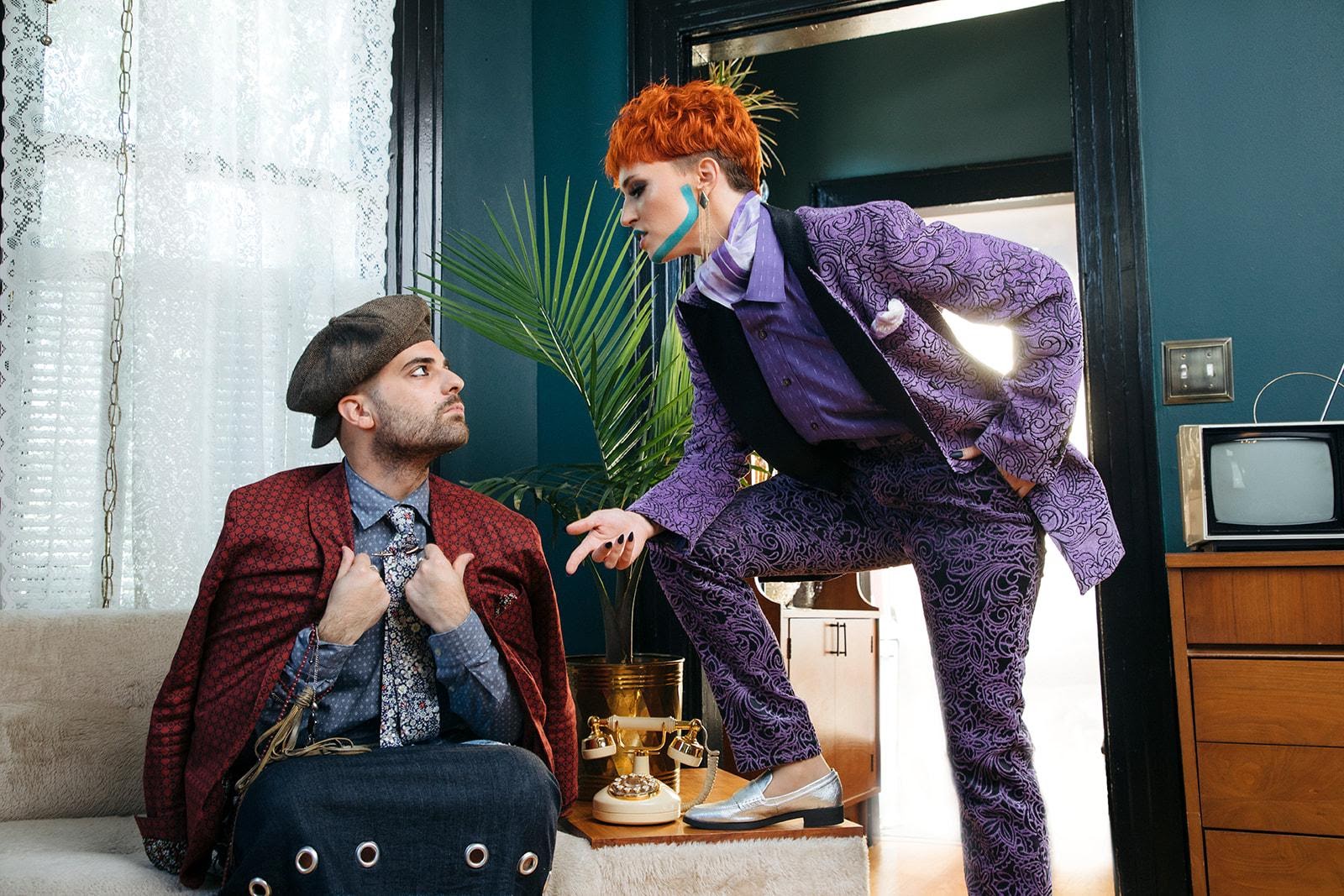 Since day one, we invested our energy into fostering and building a thriving network of amazing creatives (from photographers and models to musicians and influencers). Thus, when brands approach us, we can offer them the best talent possible to create the best campaigns and content possible.
Mundane is able to leverage our creatives' digital influence to promote specific campaigns across all mobile platforms and significantly increase their reach and impact.
Always Down To Party!
In a world where we all seek daily content and experiences, it's easy to forget how high a life in pursuit of sex, clothes and rock n' roll can be. Mundane is deeply rooted in the artistic communities in Nashville and beyond. Our parties and events are the best occasion to showcase your brand or product among the most influential and creative minds in the business. 
MUNDANE CLOTHING
Our deep commitment to uniqueness, led us to talented and innovative designers Jacopo Peca and Denise Roxenstone. Their handmade reconstructed pieces are a one of a kind and our collaboration with them started with an editorial campaign for our Anniversary Issue and turned into an official clothing line made and produced entirely by hand in Italy and Nashville and sold at our online store.