The way Christina Lee broke out of her comfort zone and corporate job and dove head first into her artistic career might sound like a quick and impulsive decision or an easy journey but it was all but. Her 9-5 job brought her to a state of self-doubt and depression and having to show up for a well paid position while your soul screams and shouts on the inside to get you to break the wall you built in front of your own eyes quickly revealed to be a flawed and endless rut.
We spoke to Christina about her journey from being a 9-5 corporate sales person to full time make up artist, stylist and artist. Creatives all around, gather around and take notes. This is how it's done!
Photography: Karina Radinova MUA: Christina Lee
How did you get to where you are right now?
I started pursuing fashion and make up artistry after getting in a 2 year long depressive state. I was working a corporate job and was miserable though I enjoyed the designing part of it. I thought an amazing paycheck would leave me happy and mentally stable but instead it made me feel incapable of dealing with myself. My money was only a distraction for short joys and forgotten highs. After 2 years I mustered up the courage to quit and pursue my dreams of living as a full time artist.
When did you know that make up artistry was your calling?
I have always done makeup. Always. I was passed through the sorority women for bridal makeup since I could remember and was the one everyone went to to get their hair done and shorts destroyed. I was the one to get people ready even when I didn't really know them.
My mom is still a t-shirt and jeans kind of gal but she is one of the most creative people I know. My dad on the other hand is the most stylish man. That is where I got it from. He would take me through the men section and let me pick out any piece. He has always been a suited man so I would always start off with picking my favorite tie and go from there. He made shopping with him an adventure.
In June 2019, I moved to Chattanooga, TN. I started working as a cook at a catering company and started to pursue my styling career right away. I got picked up by a studio who set me up with some of my biggest jobs. I got to work for Cantu, Dr.Teal, Shelley Cove, and I even got to do food styling for Ole Smoky Moonshine!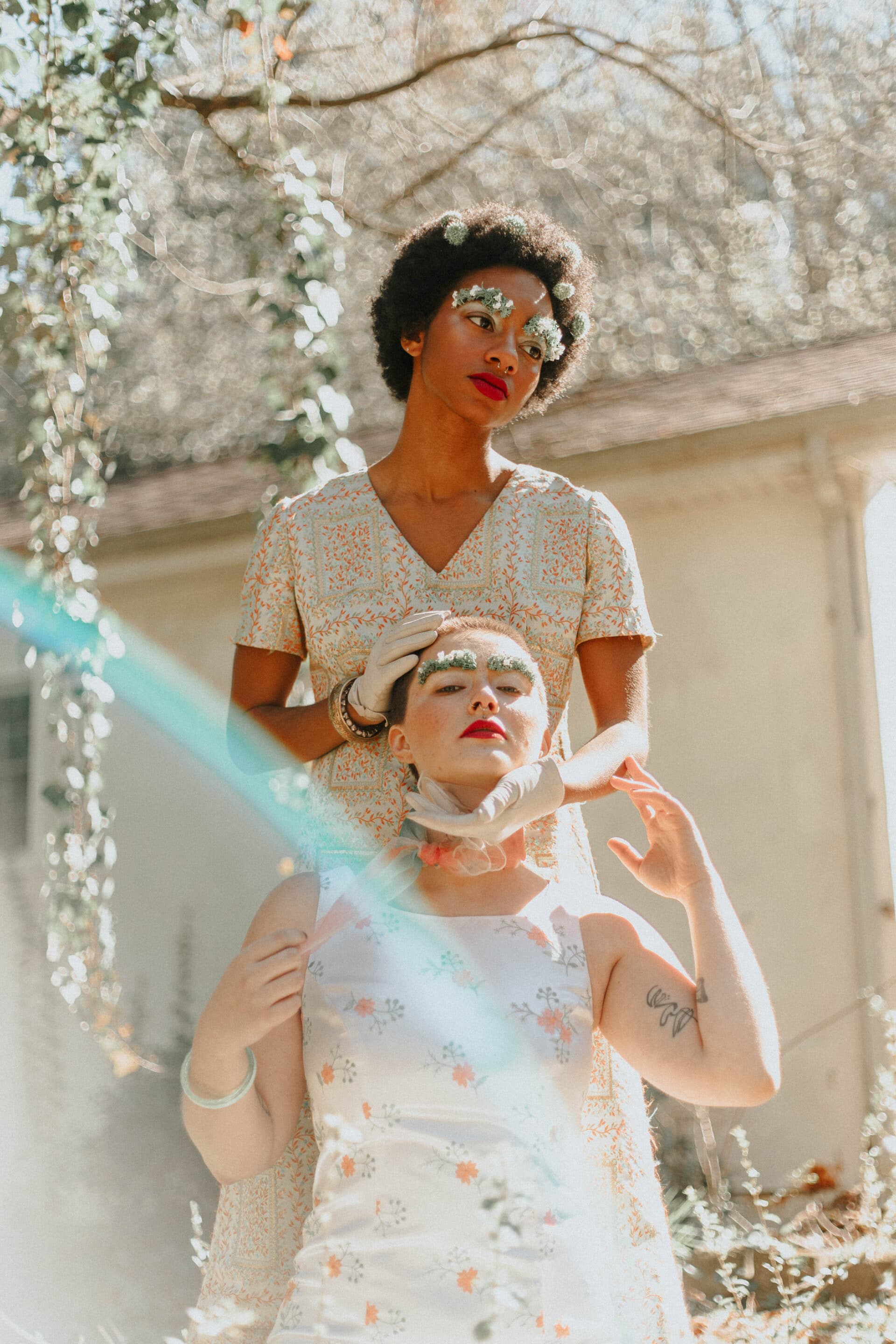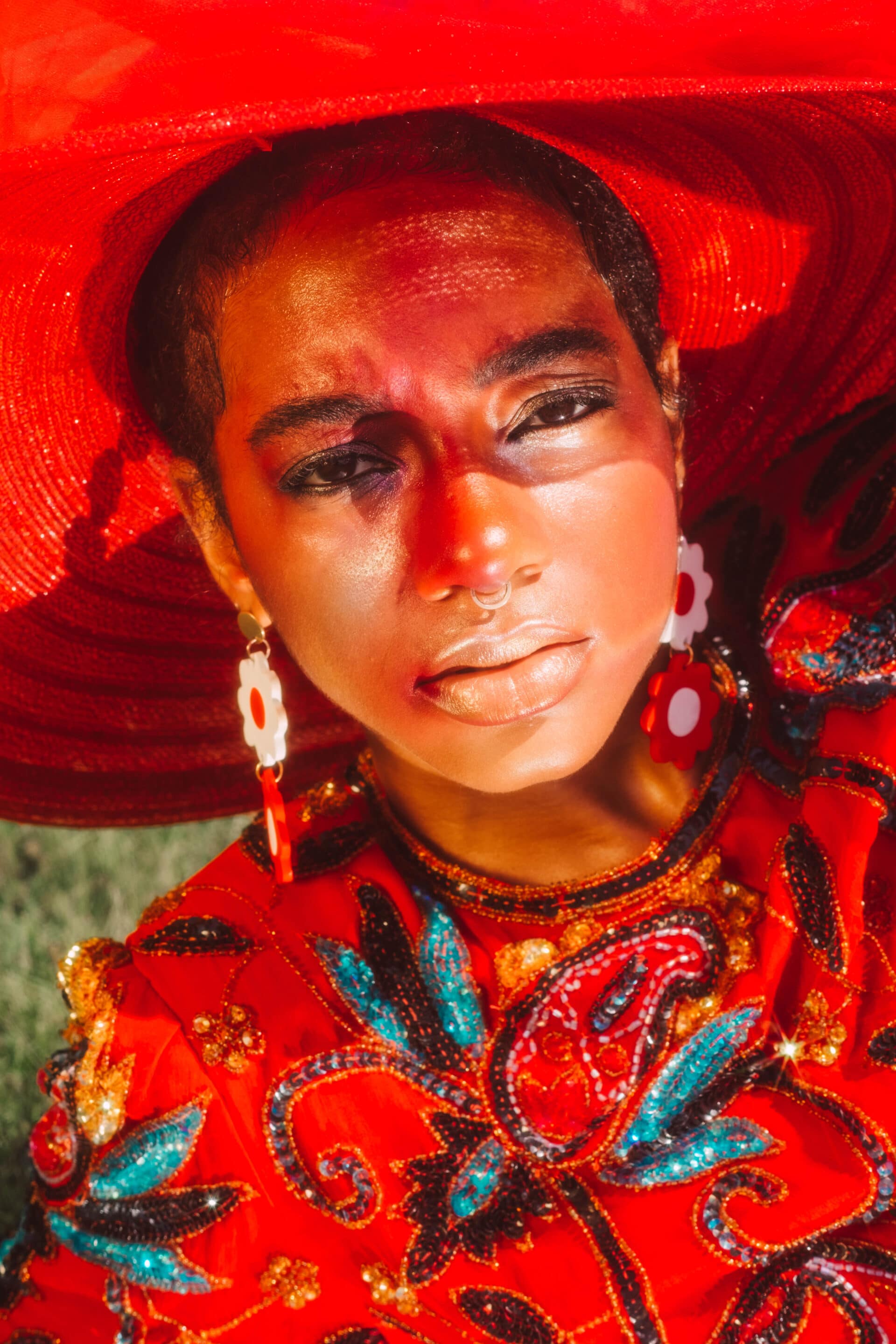 Photographer: Sara-Anne Waggoner, MUA: Gabriella Bordo, Styling: Christina Lee
Is there an event or show you are most proud of?
I got to present my art during Art Basel week, in Miami, FL which was so amazing. It was a free art show for the families who couldn't afford the expensive ticket for the festival. It was beautiful. After that I did my first solo installation in my hometown Louisville, KY. I presented altered clothing, an interactive performance, and an installation and the Black History Museum 101. I have done so much work since then, in such a short time and can honestly say I trusted my heart to do it.
When did your career turn around?
I would definitely say that when Lanewood Studios picked me up for Styling/HMUA my career shot off.
Who inspires you the most and gives you guidance and mentorship?
MARY, MARY, MARY Badillo! That woman let my wildest dreams be said out loud and then taught me how to build them. She had the patience to show me her skills and really made me aware of what I was capable of. I had previously worked with someone that told me I was unrealistic. The sky's the limit as long as you're willing to put in the work. I live by that now. I'm here to make fantasy a reality.
Is there anything specifically that inspires your art?
Nature is definitely my number one. I would say art saved my life so in many ways my installations are filled with emotions of trauma, fear or love. I would say my african american culture heavily inspires all my work. And surely I love digging into instagram because you have an obvious over load of artists and inspiration.
Who are your top 3 dream collaborations?
Ok I have 4: Adrienne Raquel, Joelle Grace, Erik Carter and Kanaiza
Is there anything in the arts and fashion scene that doesn't fly with you?
Definitely the lack of diversity sizes, ethnicity, and sexual gender. The appropriation of black culture without including black creatives and business that heavily profit off of black culture without giving back into the community is also quite apparent!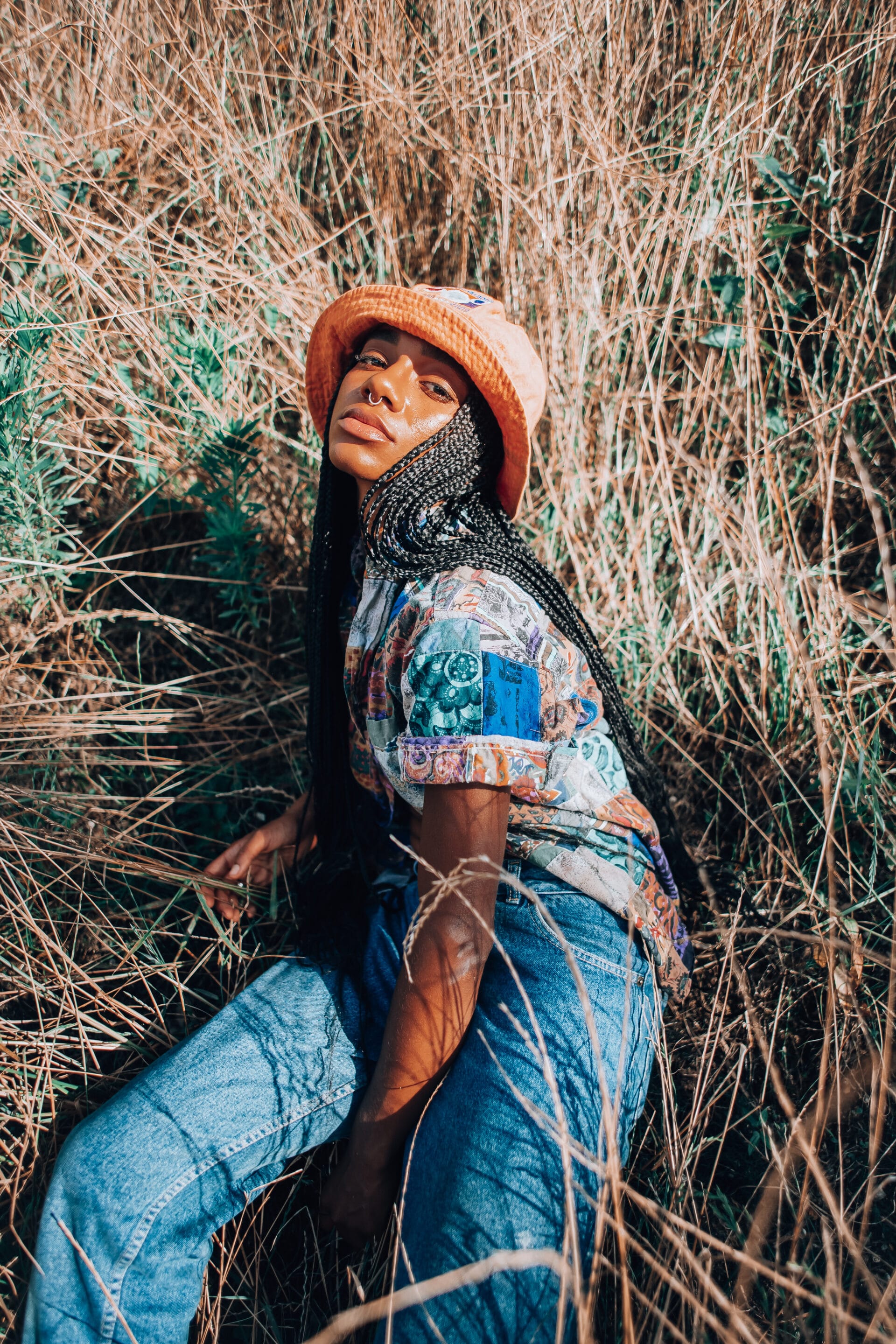 Photography: Ashley Resto, Styling: Christina Lee