With feisty, honest lyrics and an unrestrained vocal sensibility, set against edgy electro pop, YAQI is a rare gem among international artists. Launching onto the pop scene in China with 2016's award-winning single, "Summer Bala," she left the patriarchy of a traditional Chinese household to pursue her career in America. Embodying all that a woman can accomplish when stepping into the spotlight, YAQI has continued to navigate personal reinvention and ongoing racism, and has overcome various stereotypes. 
With a deep understanding of the inequity, struggle and pain of young immigrants, she is committed to inspiring other young women to step into the fullness of who they are as she blasts onto the pop scene in America with lead single, "I'm On It." As an artist on the verge of a major breakout, YAQI's flavorful artistry has led to a foray into acting and fashion. She unveils her fashion-music-dance video later this month, with new singles, "Imma Do Me" and "Daisies" to follow.
The Y2K inspired single has an equally nostalgic visual. In collaboration with the luxury clothing brand PRIVATE POLICY, YAQI teamed up with an entirely POC led creatives who are not only experts in their own fields, but also activists in social equality and diversity.
YAQI has dedicated the video to Asian female creatives, who have been stereotyped and ignored for too long. "Moved and impacted by events since the violence towards the AAPI communities during the pandemic, it is time for us to stand up, speak up, and support each other. It is so touching to see the enormous support from other groups."
"We wish to show the world and more importantly all the female immigrants and people who feel unseen while working towards their dreams that we see you, support you and you can do it! 'I'm On It' is the spirit in many women, we are here to cheer them on!"
Tell us about the genesis of your project. How did you get to where you are now?
I was driving on Mulholland Drive, I felt a strong urge in my heart to push me to keep making great music and be one of the top artists in the world. I keep doing things I'm passionate about.
What should a song or piece of art communicate in your opinion?
Feelings and emotions, and, of course, dance moves.
Who were your top 3 artists last year?
Doja Cat, Qveen Herby, BIBI.
What do you do when you're feeling uninspired?
When I feel uninspired, I stay in that moment and appreciate it for what it is until I receive my next source of inspiration.
What are your 2022 projects and goals?
My 2022 goals, I have two new singles on the way, an album, and my end of the year goal is to be one of top 3 artists for the year 2022.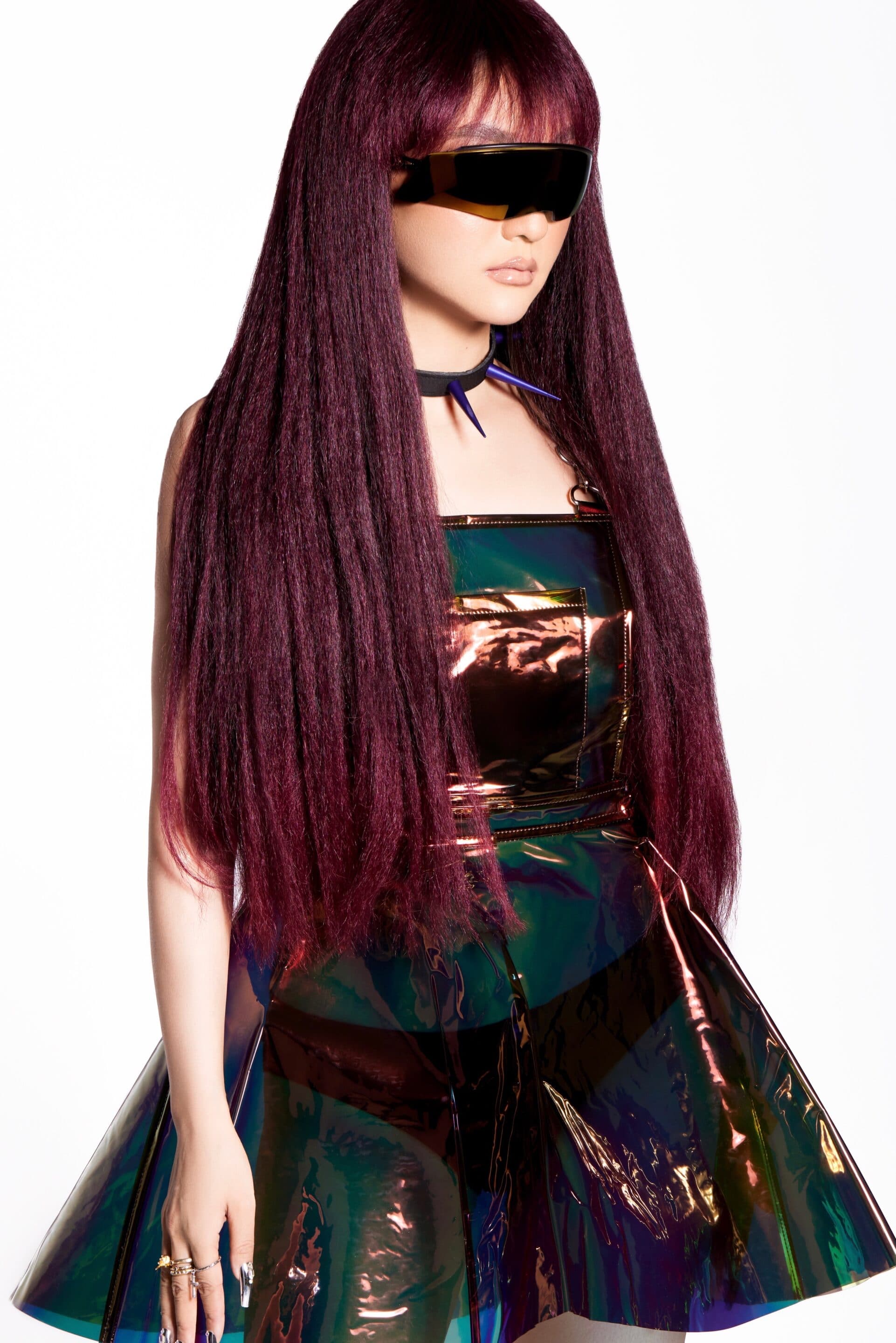 Favorite movie or TV show?
The Miserable Life of Mazuko; Sympathy for Lady Vengeance.
Tell us about your latest release and how it came about
"I'm On It" is my latest, and the music video was released on Jan 14th. "I'm On It" describes my life accurately. I'm a singer, actress, model, and I'm working hard everyday to be the best of the best, to reach my goal.
What is something you would want to change in the music and entertainment industry?
It's a free market, everyone has the right to express themselves, I would say nothing, but I definitely want to see more Asian and immigrant artists rising in the industry.
Can you outline your creative process?
It's the same technique I use for my acting, connecting with the most emotional, deep, and dark space in my heart, writing down what I am feeling and expressing at that moment.
Who inspires your style and aesthetics?
Duchamp and Simone de Beauvoir
What is the achievement or moment in your career you are the most proud of and why?
My most proudest moment in my career has been the starting of my career! I love seeing this all come together, meeting fantastic people, making long term friends.
What do you think an artist should sing about nowadays?
What they want to express to the world. Everything from rocks, toilet seats, political views, art, poems, shoes, clothes, anything that they're passionate about.
Do you have any regrets?
No, I try to live my life in a way where I don't have regrets.
What is some piece of advice you would give to yourself right now?
I would tell myself to make plans, and stick to the plans.