Alex Jayne has today (Nov 05) shared her debut four-track EP, 'The Blue'.
The four tracks on 'The Blue' EP fixate on the future, meditating on how it evades us, eludes us and our obsession with it. Showcasing her penchant for the surreal, Alex creates illusory worlds on 'The Blue' that represent the future's many dimensions. The aforementioned 'Hollywood' muses on the glow and lustre of fantasies, 'The Blue' represents the vortex that people appear from then vanish into once they leave your life, whilst 'Lucky Side' considers those who've 'made it' and whether such a thing exists.
The cinematic songwriter made her return in September with 'Hollywood', an enchanting single that won acclaim from Chris Hawkins (BBC6Music), The Independent and The Line of Best Fit. She then followed-up with the spiralling guitars and atmospheric textures of 'Shapes', a single which was playlisted at NME Radio and which Clash called "a purring, slo-mo feast that seems to lower the temperature to below freezing".
Speaking about the EP, Jayne said: "I wrote this EP in lockdown. These songs came from the quiet. From the space between life at 100mph to sudden stillness.
"I found myself future-gazing in isolation. I was thinking about how we project ourselves into the future. There's this pressure to figure it out, to stick to the plan, to find the fairytale. These songs were my way of saying 'it's actually okay to be wandering, to be a bit lost and find something in the quiet'".
Created in collaboration with Duncan Pym (Mysie, Kahlla, Litany), 'The Blue' marks a change from the direct pop of Alex's previous work. A collection of worlds within which to dwell and dream, 'The Blue' is a place where you can lose yourself and find yourself all at once.
What's your story as an artist?
I grew up in the Shropshire countryside. My mum loved Kate Bush – I have these vivid memories of 'Basbooshka' playing in our house! It massively influenced me. I'm classically trained as a singer so did grades and the technical stuff. I liked singing, but it wasn't until I learned to play guitar that something woke inside me. I joined a band with a girl from school. We used to gig in random pubs and play whatever we wanted to like four guys at the bar! Songs from The Clash, Nina Simone, Four Non Blondes. So much fun!
Later I started recording and sent a song to BBC Introducing Shropshire. They've supported me from day one, hearing my music on the radio was a magic feeling. I always felt London was calling me, so I cut the cord and made the move. I played shows and started working with a producer down here, my music's had support from BB6Music, BBC Introducing, NME. I haven't looked back since!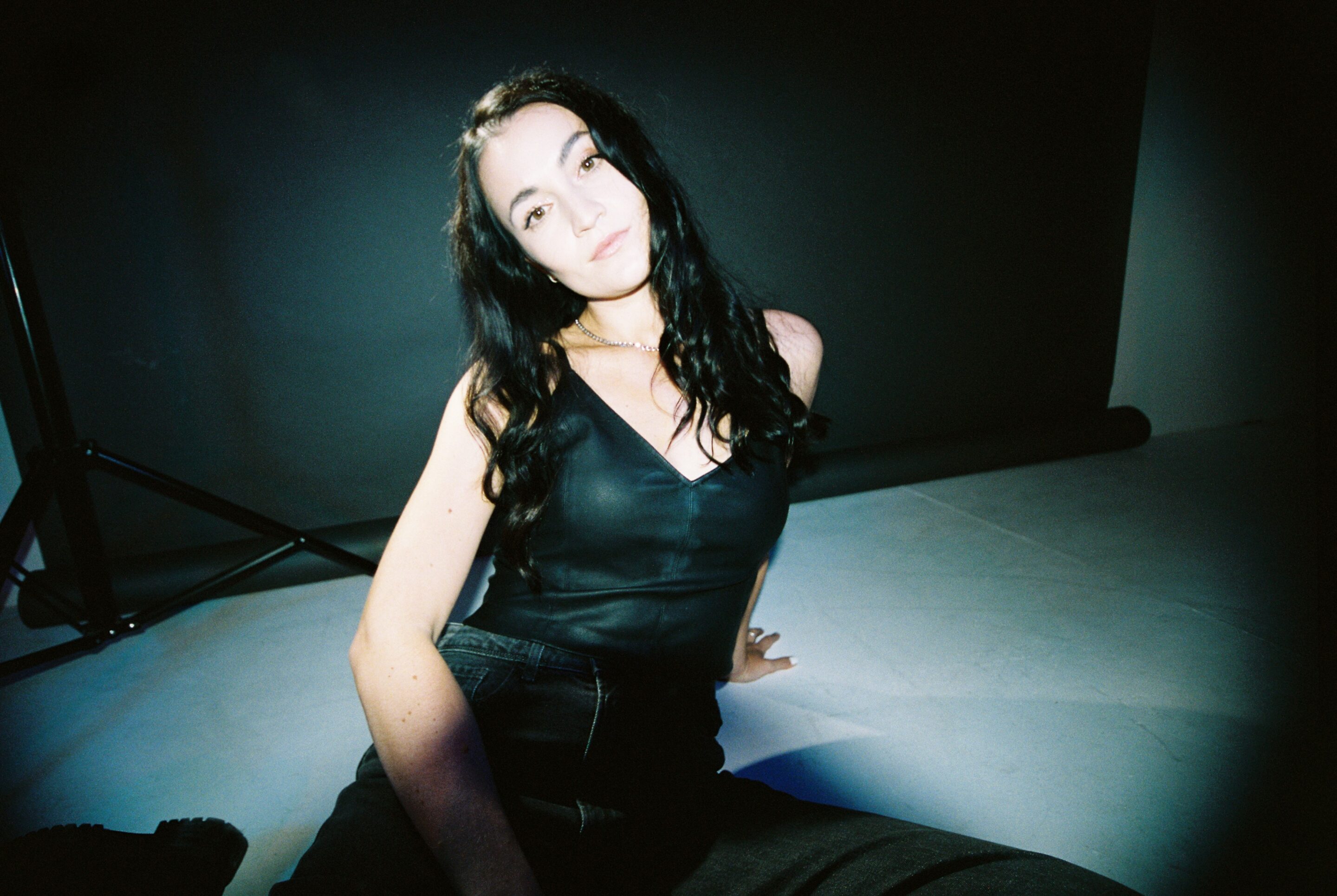 What inspired this single?
A broken heart aha it's about how someone can disappear into the blue – go from everywhere to nowhere, just like that.
What are some sources of inspiration for your storytelling?
Most of my songwriting is personal and inspired by my direct experiences. Outside of that I'm a film fan and inspired by the big screen. I became obsessed with Paul Thomas Anderson movies in lockdown. In general I find inspiration everywhere. It can be a scene from a movie, a look from a stranger, a voicenote from my friend. I just have to be looking for it!
Any funny anecdotes from the time you were recording or writing the album?
So I wrote this EP in lockdown. I was back home and literally shut myself in my teenage bedroom like 'you're not coming out until this stuff is down'! I swear I lost my mind in that room, but I had my rabbit 'Buddy' as a little sidekick 🙂 animals in studios should be a thing. I travelled to my producer's studio in North London when lockdown began to ease. I had to go through police at Euston who were asking people why they were travelling. It was a pretty intense time!
What's a record that shaped your creativity?
Kate Bush – Hounds of Love. Kate Bush is a true visionary and has such an interesting perspective. This album is a journey from start to finish and the visuals are incredible. I hear something new in it every time I listen.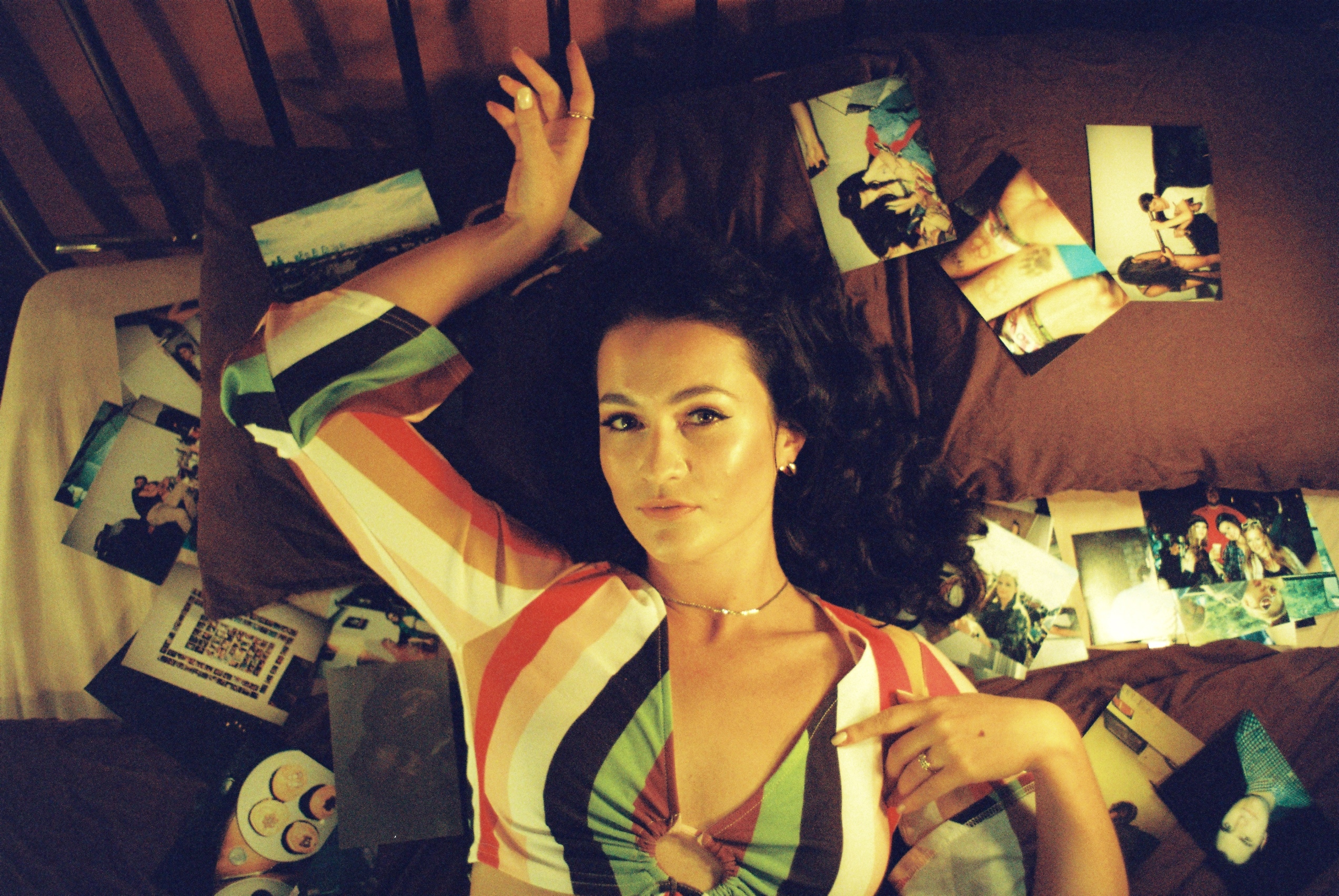 Who is an artist or band you look up to today?
Lana Del Rey. She's a romantic icon and stands out as a truly poetic songwriter. She's also the original sad girl! My favourite album is Ultraviolence – I love the Dan Auerbach influence in the production.
Top 3 dream collaborations?
I've going to go with a producer, artist and creative director for this one.
Producer: Rostam. That guy's a genius. He's produced some of my favourite artists from Clairo, HAIM, Frank Ocean to Maggie Rogers.
Artist: Muna. I love their style and basically just want to be friends with them! Haha
Creative director: Jordan Hemingway. I discovered him through Wolf Alice's visuals for 'Blue Weekend'. I just love his dark distinctive style.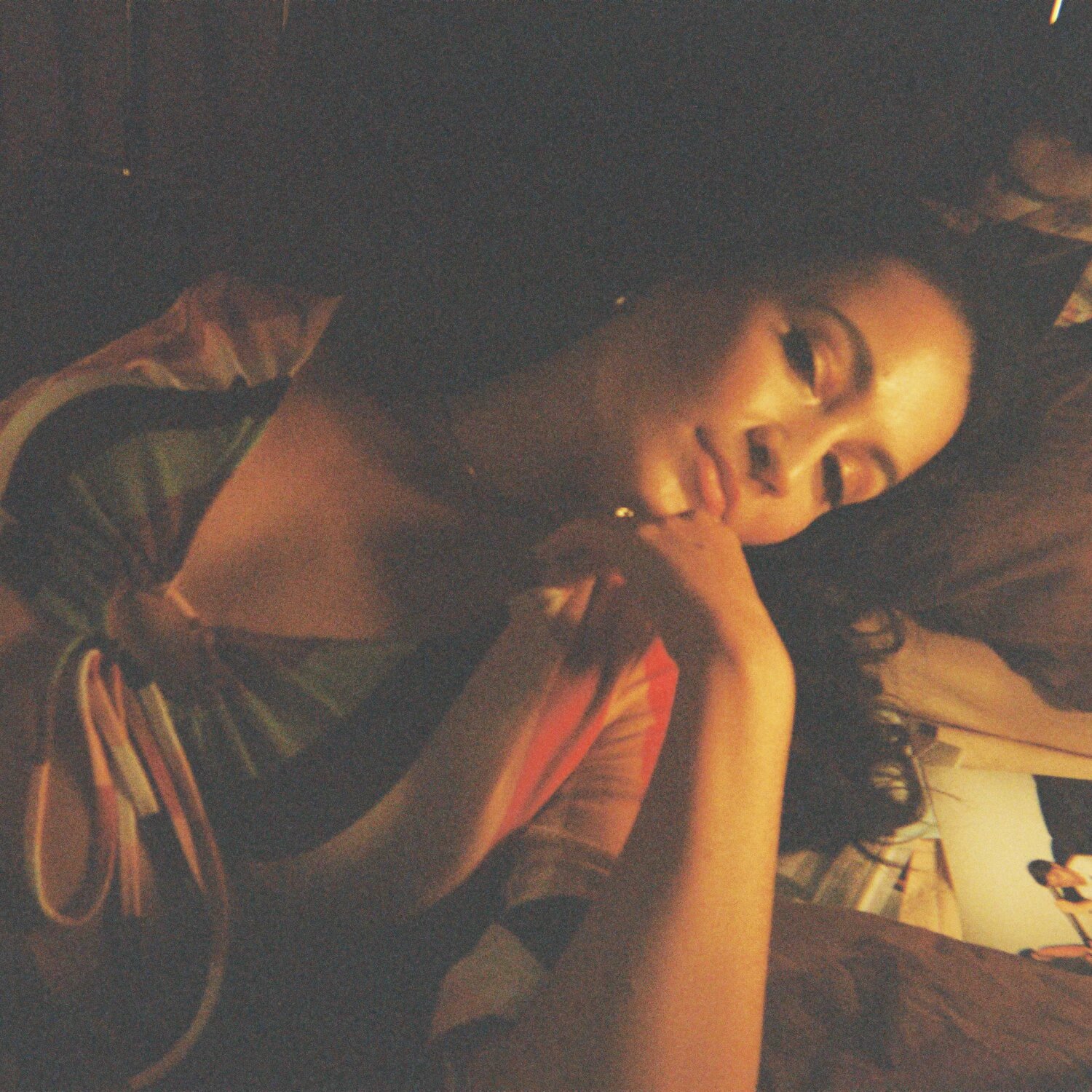 What does music mean to you?
Wow – tough question! For me it's a way of seeing the world. It's the only constant.
How would you describe your sound to someone who has never heard you?
Dark and dreamy 🙂