Photo Credit Courtney Brooke
Salem, Massachusetts, best known for its witchy past, has an eerie energy that might ward some away. Salem native Anne Bennett absorbed this dark mystery and found comfort in the daunting emotions, which she has channeled into the melancholic music she makes today.Born into a family of esteemed musicians, Bennett's passion for music began in childhood, in a household filled with song and a turntable spinning vinyl records endlessly.
Her personal musical endeavors started in her dad's home studio, where she worked to record her first songs with a simple set up: a Casio keyboard, an acoustic guitar, and rewritable CDs. Over time though, Bennett's interests shifted, and her music took a back seat to her college career where she studied biology and chemistry.
However, she insists, "The passion [for music] never disappeared…Once I started working as a scientist full-time, I began to pour tons of my money into equipment, guitar lessons, vocal lessons." In the midst of the pandemic, Anne made the courageous decision to join The Songwriting Academy, a one-year, virtual, UK-based commitment that connected her with her mentor, and now friend, Paul Statham.
Tell us about the story of you. (Your music, your story, etc)
I grew up in a very strict Catholic household. I had to go to church every Sunday and confess my sins to a priest. I lived a fairly sheltered life. Music became my outlet at a very young age, since my dad was very musical, always playing records in the living room or recording his own music in the little studio he made in the basement. I started writing songs very early in life. They're kind of trash when I read the lyrics now, but it was a great experience. My boyfriend (now husband) gave me a guitar when we first started dating. I had shared a recording of me singing, and he told me I should learn to play, so I did. I started spending more and more time in my dad's home studio writing songs and recording myself. It became an obsession. Sometimes I'd skip work just so I could work on music.
Life then got chaotic after I had my son, who's 4 now. I suffered from severe postpartum depression. It was an experience I never hope to have again. That was my lowest point, wanting to die, wanting to run away, wanting to disappear forever. I came out of that alive, but I'm not the same. Every day is a struggle. I'm also a recovering alcoholic and addict. As a teenager I was addicted to uppers and had a drinking problem. So I guess you could say I've got a lot going on! But I keep pushing on. I've been sober since the age of 19.
What is the message behind your art?
My art is very dark. I hold a lot of darkness inside me that is constantly clawing its way out, and music is its only escape. As dark as it is, I think the real message in my music is about finding strength and resilience through the difficult times. At least that's the message I hope people are able to hear.
What are some sources of inspiration for your lyrics and storytelling?
I find my inspiration through so many different outlets. I do a lot of journaling, so sometimes I'm able to pull lyrics out from my journal writing. Other times I write down interesting phrases or words that I hear on TV shows or in films, and then I build off of that. Lastly, I just listen to the conversations of strangers and steal the words right from their mouths so they are never forgotten.
Who is an artist that you look up to more than others today?
Definitely Lana Del Rey. When she first came out, man, I was completely blown away. It was as if someone had taken exactly what I had always desired in another artist (musically and artistically) and created her. The first song I heard was "Born to Die." It gave me the chills, it's very hard to explain. I love that everything about her is DIY. Her photos, her poetry, her social media….I love you Lana!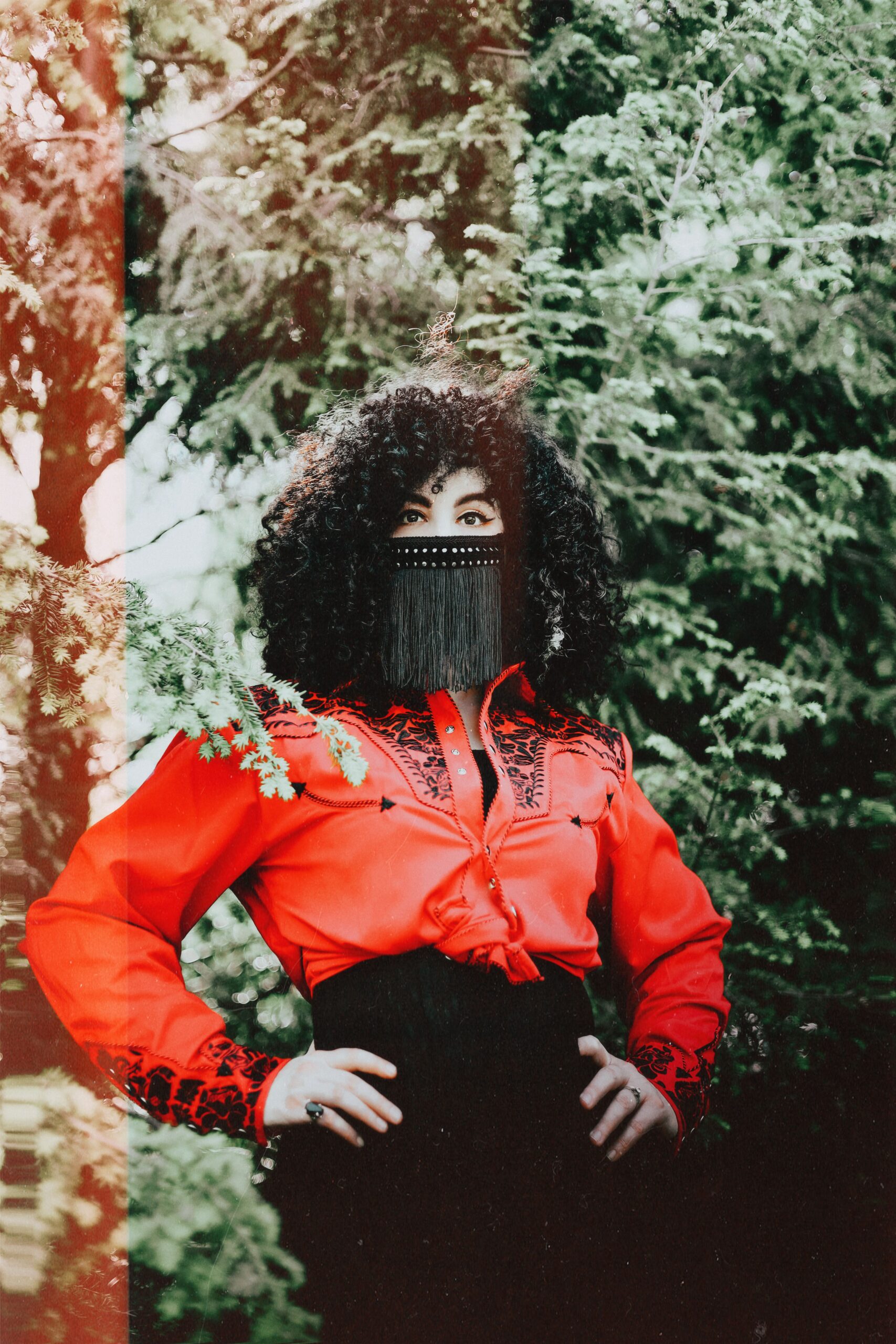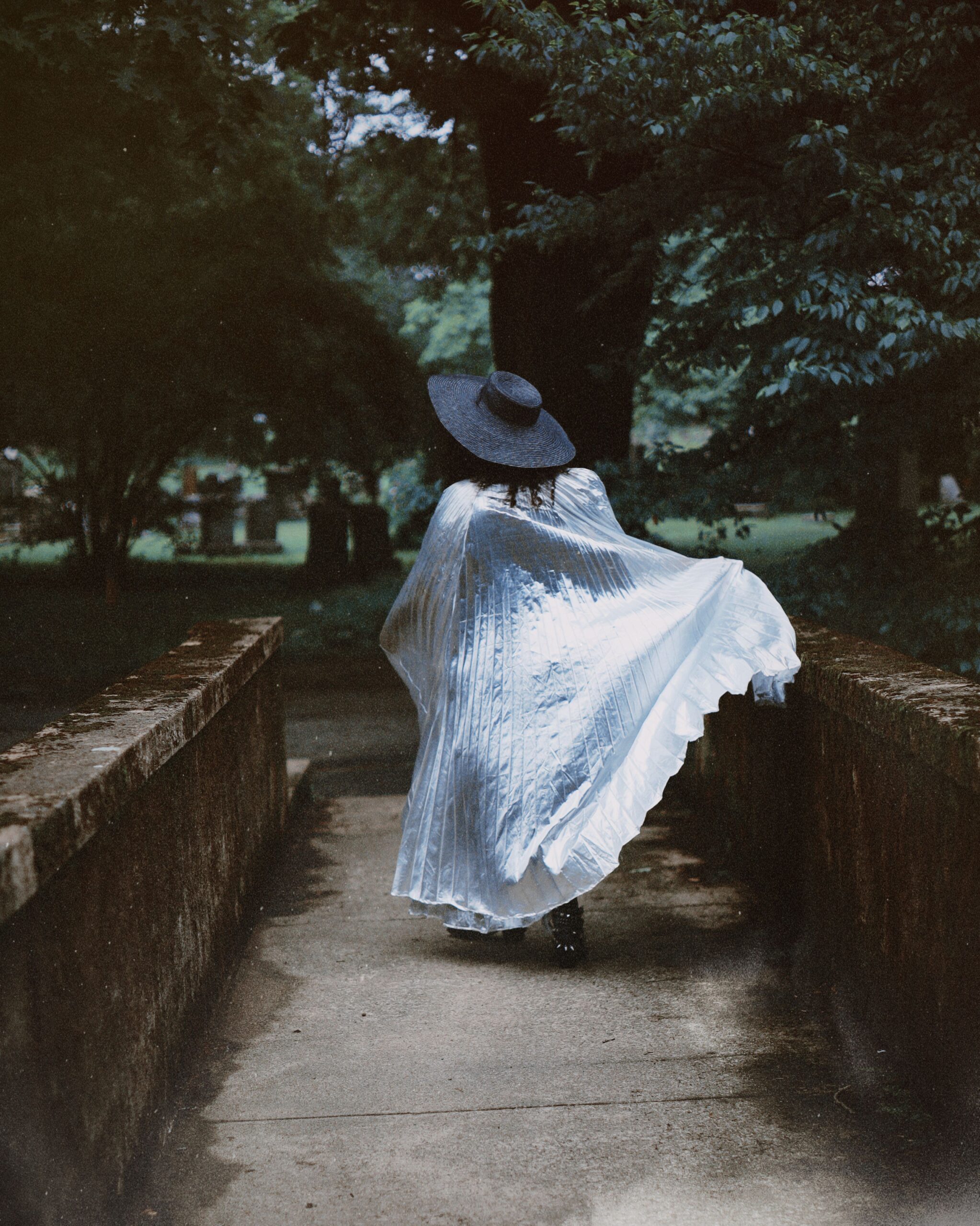 What was the record or artist that changed your life?
The artist who changed my life was Mariah Carey. I have really curly hair, and I was so excited there was someone out there with hair like mine who could sing and was beautiful. I had every one of her cassettes and then CDs. I wrote letters to her every summer (never got a reply). I know every lyric, every little note, every dance move…I loved that she wrote her own lyrics. The other album that really inspired me was PJ Harvey's "White Chalk." Damn, that album hurt me so bad, it was absolutely perfect and beautiful in every way.
Tell us about "Heavy Hand" and how it came about
I wrote "Heavy Hand" while I was on a road trip down south. I was on my way to my cousin's memorial service, and the pandemic was still in full swing. I felt like I was trapped, like I couldn't escape the town I was in all year long, and I was finally breaking free, but death was still following me. Passing by farm after farm after farm in the Carolinas helped inspire some of the lyrics. I could immediately hear a dirty, gritty guitar sound in my head and the song just fell into place.
You seem to be fusing several musical genres. What inspires your sound?
I love so many different genres of music that I think sometimes they all play a part in the songs I write. I really love old blues and country, like Lead Belly, Robert Johnson, Bessie Smith, Johnny Cash, etc. But I also love artists like Tori Amos – God that piano! The sorrow and anger in her voice! I'm also inspired by Mozart and bands like L7, so I guess you could say I'm kind of all over the place!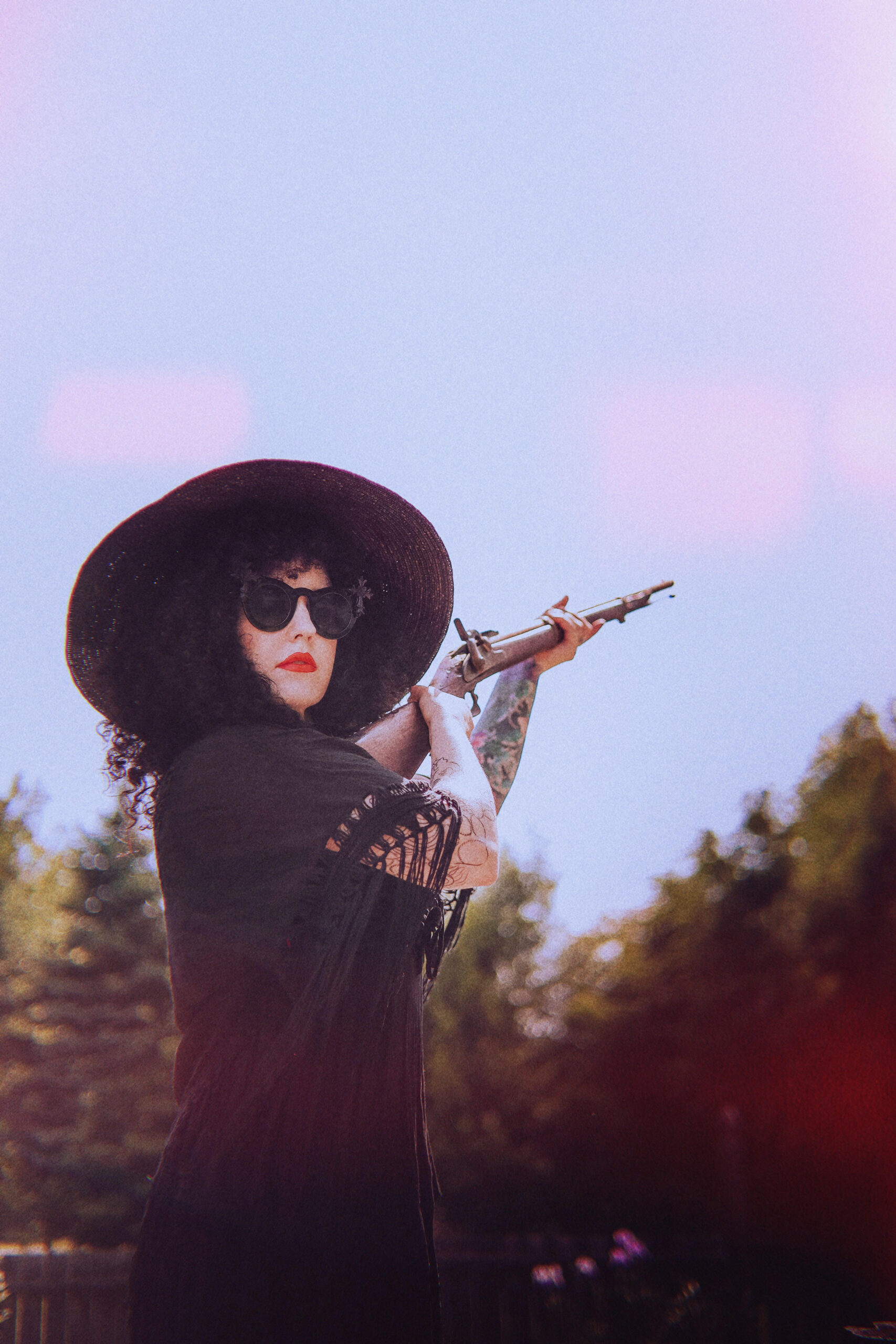 How would you want people to feel while listening to your music?
I would love for people to feel inspired while listening to my music, or maybe I'd love to break their heart, only to mend it in the end.
Where are some things you really want to accomplish as an artist?
I would love to win a Grammy! Okay, but on a more realistic level, I'd love to reach thousands of real listeners. I have so much to share with this world, and maybe it's because I want to feel less alone (because I always feel alone), but music can really bring people together on a deep level. I want to make music that truly gets into the hearts and souls of listeners.
What inspires your style?
Well, definitely my hometown, Salem, Massachusetts. It's infamous for the Witch hysteria of 1692. In the past 15 years or so it's become a really hip place, especially around October. Lots of modern-day witches and fun shops and the Satanic Temple. I think that, mixed with vintage style. I love all things vintage. Clothing, interior design, music, art, film…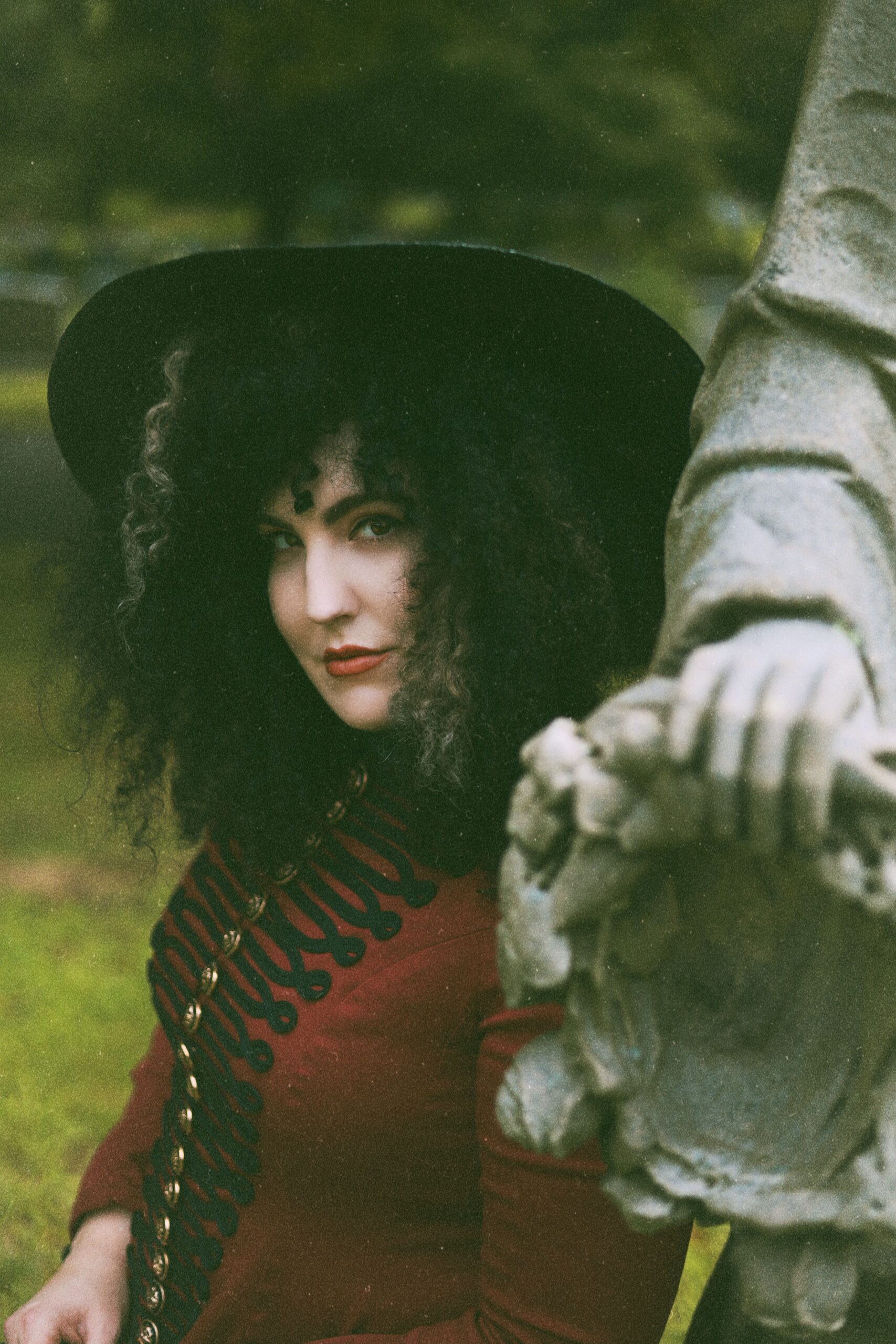 Was there ever a moment when you felt like giving up?
Man, every friggin day I feel like giving up. Music is a very expensive habit to have, from equipment, production, promotion, photography….that's why I have to keep my day job as a Scientist so I can keep affording this passion. I also get really depressed about rejection. I get rejected probably 80% of the time. It's very difficult to get through the utter disappointment, but I feel like I've come this far, and if I give up now it will all have been a waste. But yeah, I'd say pretty much every day is a "I should just give up" kind of day. I suffer from depression so sometimes it's hard to tell if it's just my demons talking or if the struggle is valid. I keep pushing through though, always.
What is the best advice you've ever gotten?
You're just gonna die anyway so you might as well do it.
Where do you think the next game changer will be in the music industry and entertainment scene?
I think sync licensing is becoming huge. Especially during the pandemic when musicians weren't able to perform live. I have a friend who has already had like 4 or 5 of her songs in TV and film, just in the past year alone.
Also, I've been hearing a ton about NFTs. I still have no idea exactly what they are or how they work, but I've been hearing more and more musicians talk about it. Maybe I should jump on board?