Australian newcomer Skarma is coming back to us this week with a spacious atmospheric dance single called 'Saturate' which has him teaming up with fellow Canberra Artist Quails for her golden vocal sounds. 'Saturate' has elements that could be likened to a mix between Baynk,Two Lanes and SG Lewis, and if it is anything to go by,Skarma certainly is someone we should all be keeping a very close eye on.
As Skarma reveals below, he'd been wanting to work with Quails for some time, and to him this song seemed like the idealfit. He was very happy when she also connected with the song and felt that her creativity pulled it all together just perfectly. "Quails is an artist who I had been wanting to work with for a while,and this song seemed to be a natural pairing with her vocals.
The way she interpreted the instrumental that I sent her bridges the gap between light airy happiness and darker driving club music, giving it a unique and powerful sound. This song is something that I can see people dancing to but also connecting to it in a deeper emotional way." –
SkarmaQuails also gives us her insight into her meaning behind the song's lyrics, and how someone you once loved can so easily become a total stranger…"It is speaking to a breakup of people who share their life together and their friends. The chorus specifically is talking about the moment where the two people are out at night, and are in the same place. They don't speak to each other but know each other are there and that weird animosity. How someone you once loved becomes a stranger."
What's your story as an artist?
I started music in school playing the Cello and Drums. It's always been a big part of my life and a natural pathway, being surrounded by it so much. I grew an interest in electronic music when I discovered the Ministry of Sound compilations. I received Flumes first album for my birthday in 2014 that had a copy of Ableton Live included which hooked me into creating electronic music. It has evolved ever since then.
What inspired this single?
I was inspired to make something that has a lot of drive and darker elements. I had the demo finished for a few months but I felt it needed something to bring it to light. I had wanted to work with Quails for a while and once she heard it she took it in a really nice direction, it turned the song into something that combined the darker elements as well as having a happy and uplifting feel. It turned out exactly the way I wanted. I can't wait to play it in a live setting.
What are some sources of inspiration for your storytelling?
I find inspiration in a lot of different ways. One of the main things is visually, seeing artists way of performing live with their visuals and lights makes me want to make music that fits into that setting. I try to make music that goes alongside the visuals and cover art to reflect the story you'd imagine when looking at them.
Any funny anecdotes from the time you were recording or writing the album?
Not so funny but when I was starting out at electronic music, lots of it was made in class at school while I was supposed to be taking notes or studying. Being in a setting where I felt a bit guilty for doing it made me create some really unique ideas.
What's a record that shaped your creativity?
Definitely Flumes first album was what shaped my sound. His way of experimenting with unexpected sounds and techniques was an eye opener for me. I learned that there is really no boundaries for creating and to always strive to think outside the box. I also love The Black Eyed Peas and their album 'The End'.
Who is an artist or band you look up to today?
I look up to so many artist it's hard to name one. If I had to pick it would be Burial. He still to this day is finding ways to make music that I am constantly blown away with. His strong presence while remaining anonymous is so unique.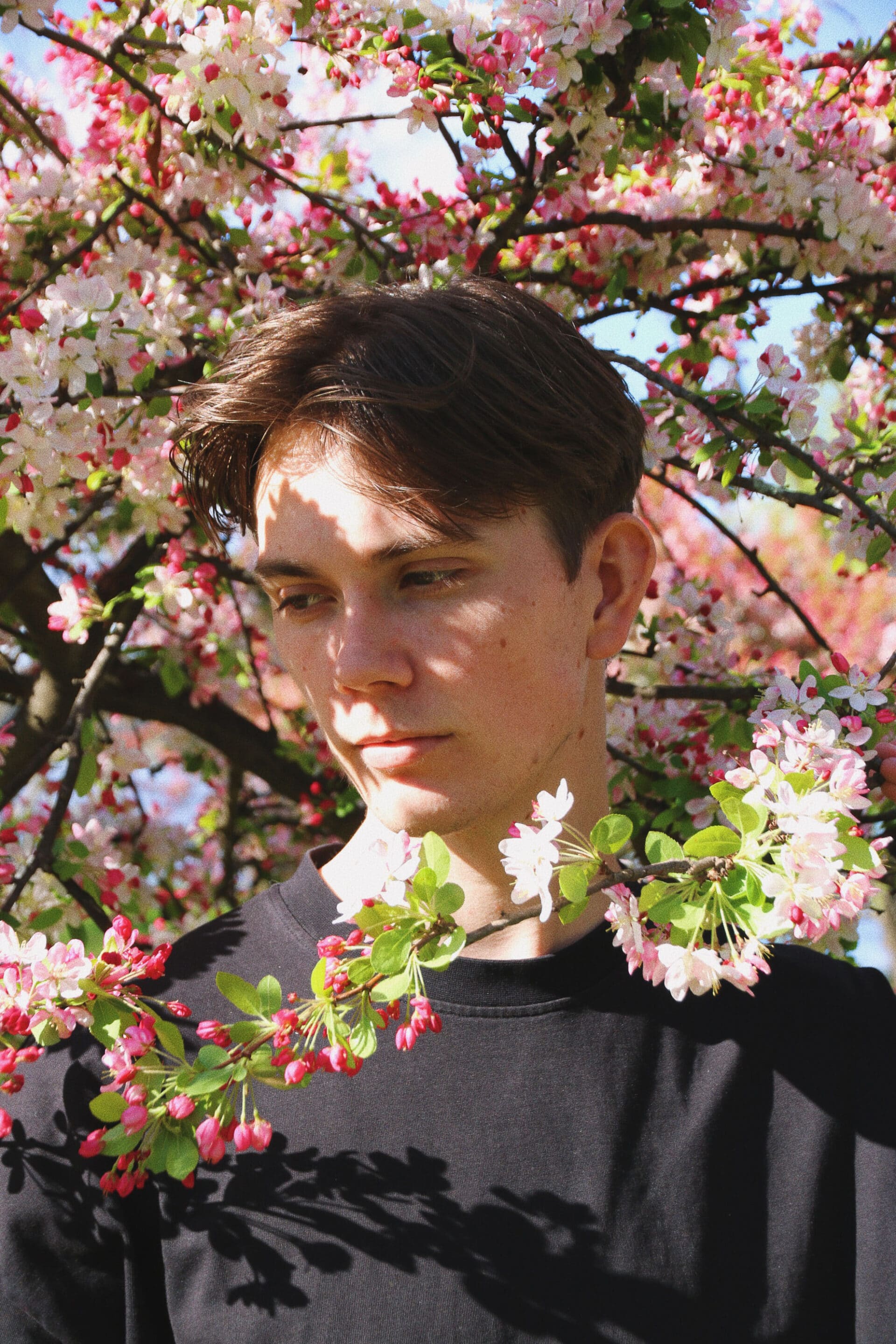 Any future projects?
I've been slowly piecing together an Ep for a while which is the main thing I'm focusing on at the moment. When working through that process comes a lot of new material that I hope to use as singles before and after the Ep. Also bringing my music into a live setting where I'm fully hands on and able to play it out as a live show.
Top 3 dream collaborations?
I have an extensive list, but my top 3 at the moment would be: Jamie XX, Benee and PinkPantheress. I think those would result in some cool sounds.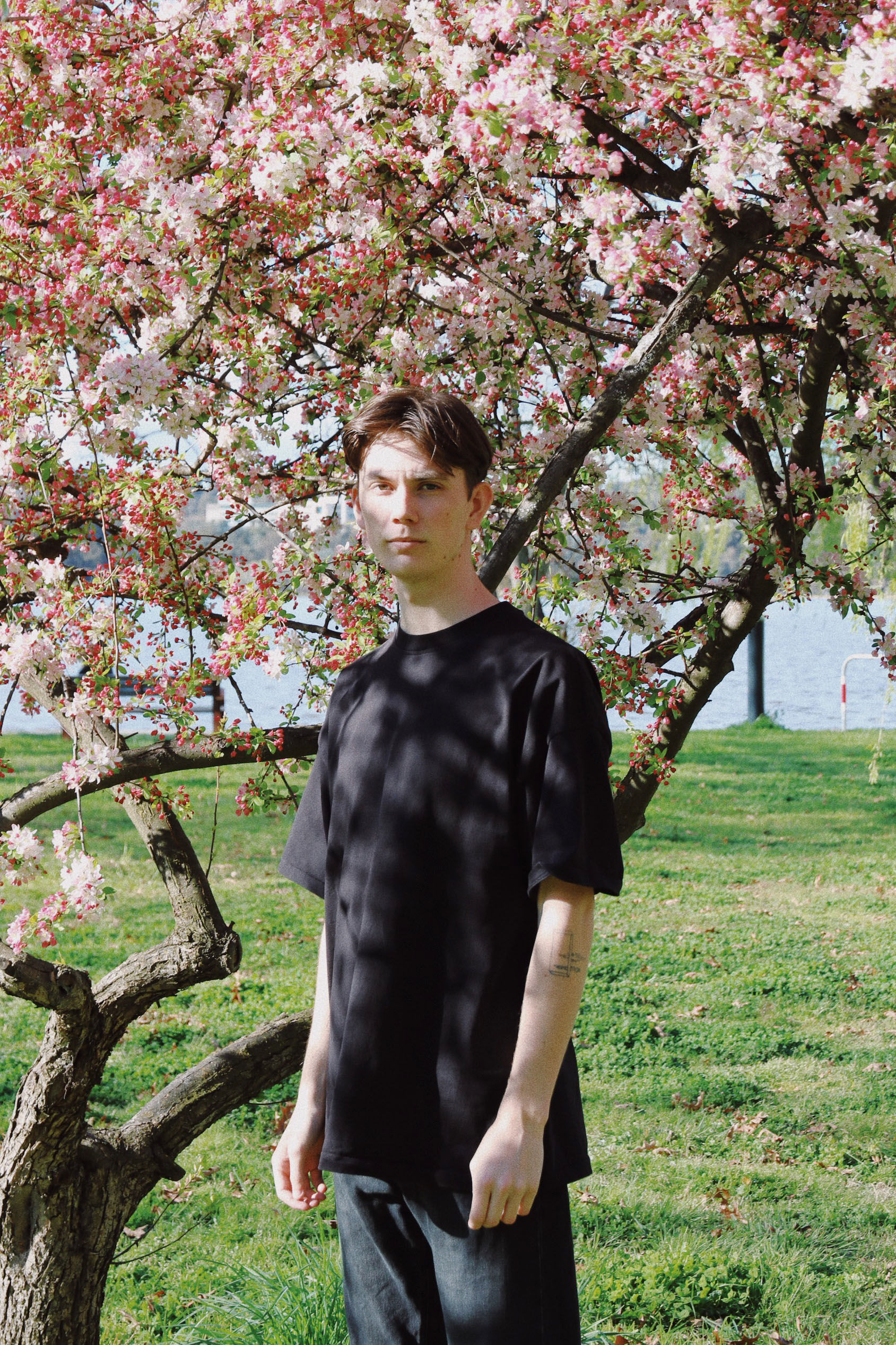 What does music mean to you?
It's a way to express emotion and feelings in a really unique way. It makes other people feel those feelings for a brief moment and then go back to their own lives. Above everything else it's one of the strongest ways to connect people no matter what language you speak or where you're from.
How would you describe your sound to someone who has never heard you?
It's a mix of emotional melodic sounds paired with the feeling of driving to the coast with your friends.