photography by Nyiko Beguin
Los Angeles-based songstress Grace Kay shares her nostalgic dream-pop gem "Here," set for digital release on November 12th through Trailing Twelve Records. At the heels of Kay's soulfully minimal "play", her new song "Here" utilizes a lush and expansive soundscape to support heartfelt passages on the vulnerability of friendship and the deep bonds that form through traumatic experiences.
The songwriting on "Here" is both intimate and universal, striking a balance between personal anecdotes – having panic attacks on trains and crying to Fleetwood Mac – and shared sentiments – finding catharsis in sadness and going on road trips to escape life's stresses. Kay shares the personal experiences that spurred "Here" below.
My best friend lost seven friends and family members during our freshman year of college and I'll never forget how that affected her. I was there for her then, and we moved through it. Then, she was there for me in 2019 when I was finally able to escape a very toxic relationship that left me with the scars of panic attacks and led me to cut my bangs in protest of it all. The fact of the matter is time heals all and I know she'll be there for more celebrations and bumps in the road, and I'll always just be happy to be here with her now.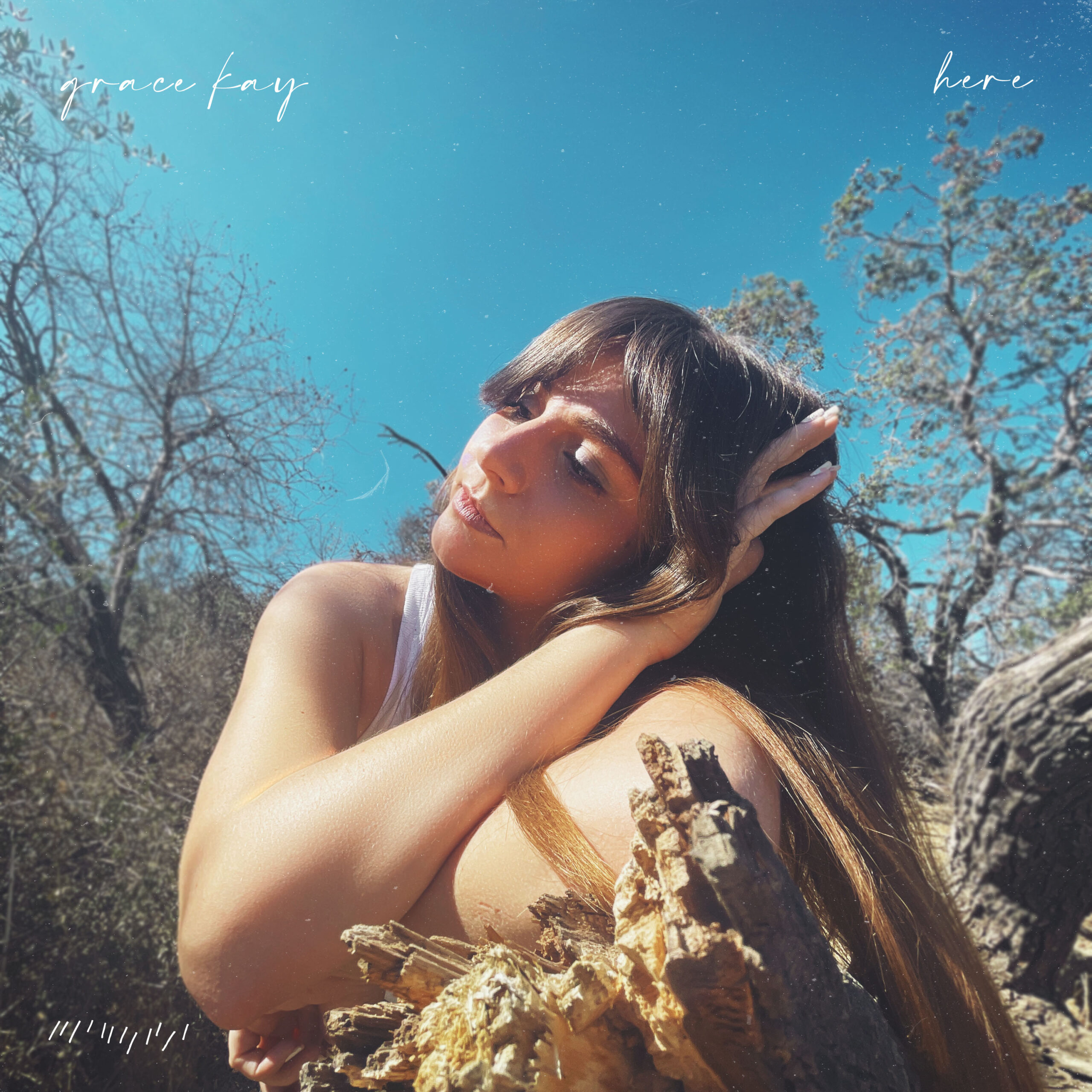 What's your story as an artist?
Hey, my name is Grace. I went to an all-girls high school in Pasadena, CA, so the women in my life are incredibly influential and important to me. I feel very passionately about fostering and developing women in the arts. With a background and a degree in acting, I personally think music is nothing without story. I like to make sure I have a rich story in every song and project I put out; it's so much juicier for the listener that way.
What inspired this single?
This song is about my relationship with one of my best friends in the whole world. As most of us have experienced, our early 20s were full of some fun new experiences but also included some eye-opening realities and tragedies of life. We bonded through parallel trauma and have always been there for one another no matter how much time has passed. We always end up… Here, laughing, crying, reminiscing, but always coming back around.
What are some sources of inspiration for your storytelling?
There's a song by MUNA called "It's Gonna Be Okay, Baby" and I have always been a huge fan of them. But this song for me inspired a new type of writing: lyrics simply telling story. There's not much metaphor in "Here", which I usually love; rather, "Here" is a recollection of our good times, our bad times, and the fact that I love and cherish our beautiful friendship. Plain and simple, and universally understood.
Any funny anecdotes from the time you were recording or writing the album?
I think a favorite story of mine associated with this song is that it'd been half-written for a full year before writing the end of it. I could only picture it being this strictly verse & chorus song, but 3 verses never sounded right. In May of 2021, I was asked to perform at a writers workshop Clubhouse, called "Evening Tapes". It was a show where they wanted to hear demo'd/unfinished projects so I challenged myself to write a bridge 30 minutes before the show to try and work out the kinks in the song. I went in fully apologizing for the weak writing on it, and everybody turned out to love the bridge I wrote. So did my producer, Austin Foley, and after he heard it, he turned the end into the stellar wall of sound that it is now! Moral of the story: you can trust yourself most times, but sometimes you're just being a self-judgy judy!
Tell us about the music video and the idea behind it?
There is no music video for this song, but in terms of the inspiration behind the art, I wanted it to be pure and simple. Coming back to nature to me feels like coming back to an old friend: safe, quiet, no loud distractions. You can just be present and at peace. So I wanted to make sure the art encompassed that feeling.
What's a record that shaped your creativity?
I always go back to saying that "Speak for Yourself" has been a huge inspiration to me. Not only in the soundscapes, but just in the woman herself: Imogen Heap is a female force to be reckoned with. She never ceases to amaze me with her passion. I feel as though every song she has put out, the story fuels the music and the melody. That's something I always strive to do. I want someone to feel the meaning of the song even if they don't fully know the lyrics.
Who is an artist or band you look up to today?
I really love Chelsea Jade. A total favorite of mine. Not only is her music simply amazing, but her aesthetic vision is so clear. If you look at her and hear her, you know exactly who she is. I come back to "Personal Best" by her often. She makes me want to run through a corn field with a flowy dress and finish it all off by taking off via jet pack. She walks such a fun line between feminine and mechanical.
Any future projects?
I'm working on an album centered around the closest women in my life, how they have shaped me, and how I see them in myself now that I've grown. There are tracks about my female mother, friends, ex-friends and family. They've all taught me novel lessons and shaped me into the woman I am today.
Top 3 dream collaborations?
As a modern artist, I'd kill to work with Caroline Polachek.
The elementary school version of me would be over the moon to get to sing/write with Sara Bareilles.
And if I could ever write or collaborate with Imogen Heap, I'd be set for the rest of my life. My favorite Taylor Swift song of all time is "Clean" after all.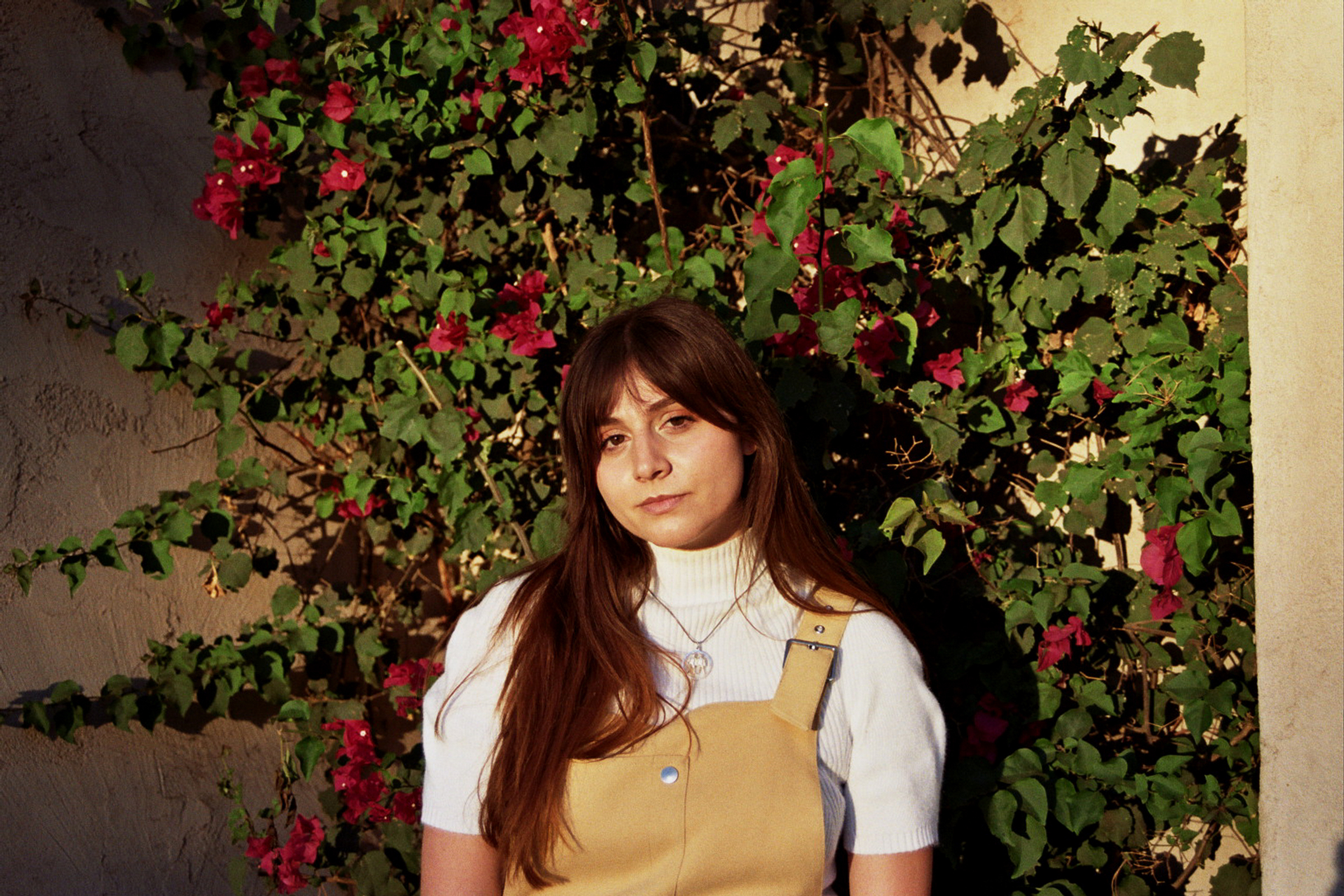 What does music mean to you?
Music, very personally to me, means freedom and independence. On an emotional level, we all look to feed the hungriest and most secretive parts of our identities with our music taste. In my early acting career, the job never gave me the freedom to create art when I wanted to. With music, I can sit down and write a song whenever, wherever. No one guards the door in the same way as the acting world – music is accessible to professionals or dabblers, which is what art should be. It's there to feed our creative expression freely.
How would you describe your sound to someone who has never heard you?
I typically describe it as art pop. My music can be a casual part of your daily commute, but it can also be what you listen to during the introspective nights after you've made that big life decision. My music should feel like a friend. It's there for you in the joyous parts, and the somber parts: it's something deeply comforting.