It wasn't until the day I met Natalie Duffy that I was finally able to hear her new single, 'Emerald Green August', because it hadn't dropped on streaming platforms until that morning.
If I hadn't been running five minutes late to our meeting already, I probably would have taken a detour so I could play it through a third time. The song seems to bleed into the air like an aura of stained glass, and that's not something you care to break away from once you're inside of it. More on that later though.
I arrived and we began our exchange. Eager to share as much as she could in the short amount of time we had, she told me about her time at Berklee College of Music, the three years she spent in New York City writing and recording, and her ultimate decision to move to Nashville in September of 2018.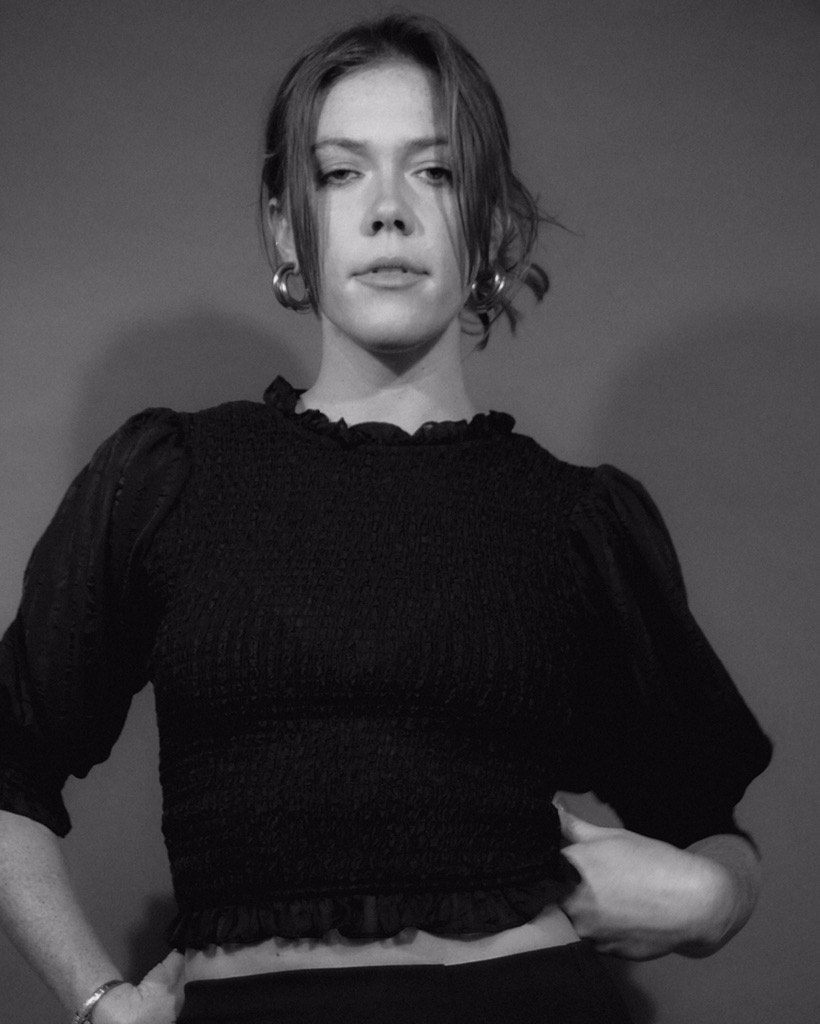 It's a standard series of events that always leads music lovers to this city, but what gripped me about Natalie was the vigorous sincerity and fearlessness that she exhibited in displaying her raw self. Something became clear to me at that point that was simple yet fierce – this woman gains strength through being vulnerable.
"If I'm not meditating while I write my music, I want nothing to do with the fucking song most of the time." Natalie remarked. She told me how she actually wrote 'Emerald Green August' three years back, but its time and place for release didn't come until now.
The song is an intimate reflection of her own heartbreak and healing that's delivered with such tender majesty, it seems to crumble apart and float all at the same time. 'Emerald Green August' feels like it was crafted in a crucible of folk/electronic fusion and then drizzled over with a little bit of Sarah McLachlan meets Dido.
It's exactly the kind of cerebral self-portrait of her deepest emotions that is so representative of Natalie's purifying approach to music. "I like stepping into the dark and not having to worry about anything other than feeling to guide me."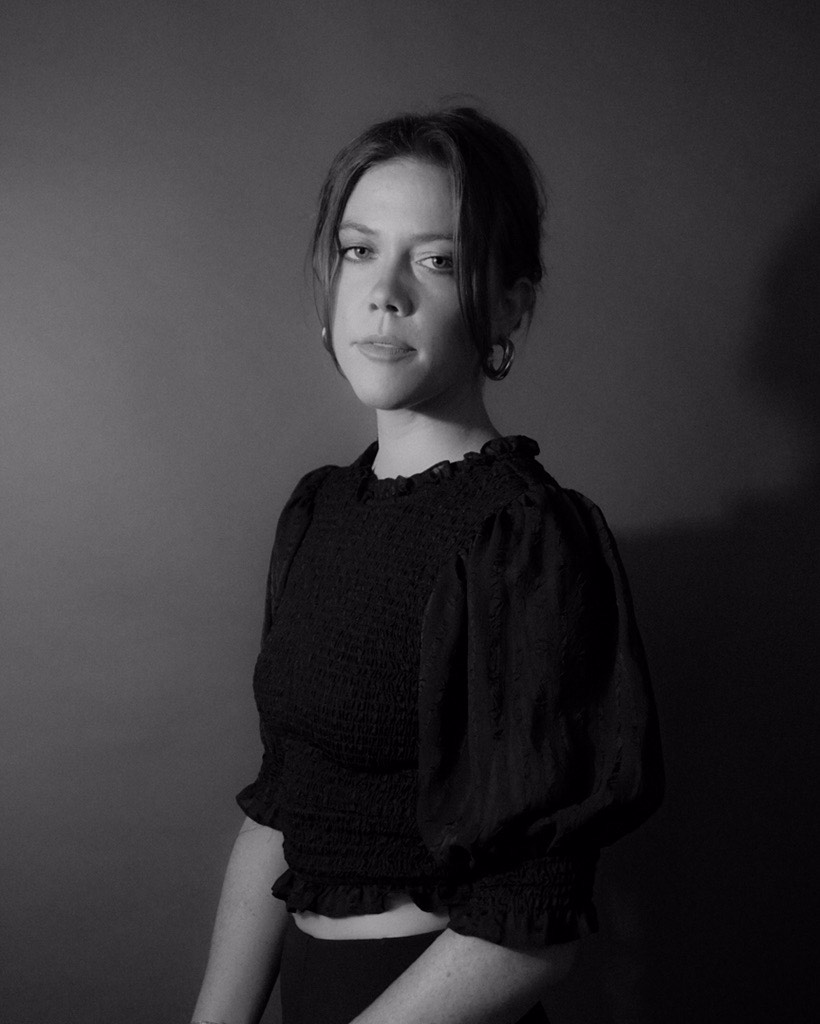 Hearing something like that in a city that's no stranger to conventional and formulaic songwriting is refreshing. Rarely do you meet someone who feels safer when the path is uncertain.
Originally from Madison, New Jersey, Natalie graduated from Berklee College Of Music in Boston before migrating to New York City for three years. Her relationship with music while living in a big city ultimately took a toll. "It was a very intense approach to a career, and it was all I focused on. I kind of lost sense of who I was."
It wasn't long before she set her sights on Nashville, a place she'd visited many times and was already in love with. "I suppose it was part of my plan that wasn't really a plan at all. I just packed my bags and made it fucking work."
It's been two years since then, and in that time, Natalie has established herself within a community of producers, writers, videographers and other eclectics whom she now calls friends.
Speaking of videographers, it was Stephen and Alexa Kinigopoulous whom Natalie reached out to when it came time to film the video for 'Emerald Green August'.
The two siblings manage Running Bear Films together and have worked with an impressive roster of clients including Kacey Musgraves, Ruston Kelly, Little Big Town, and Joy Williams.
While the prospect of working with a duo like that is unmistakably exciting, one might find it slightly intimidating as well. Natalie, however, didn't seem to feel that way. "I decided it was worth reaching out to the best of the best, and it turned into such a magical, safe experience. It wasn't stressful at all."
The video opens up with Natalie's silhouette through a fish tank, the frame tinted a soothing green (appropriate). It goes on to a series of interspersed shots of her riding a carousel all lit up in the middle of the night, walking down a dark road in her own pocket of ambience, and singing into the camera before a dim backdrop.
It's simple, but it's captivating and never feels redundant. I won't say too much, but I'll tell you that the video feels like Stanley Kubrick and Darren Aronofsky teamed up to make something especially beautiful and candid. Go find it on Youtube. Like, right now.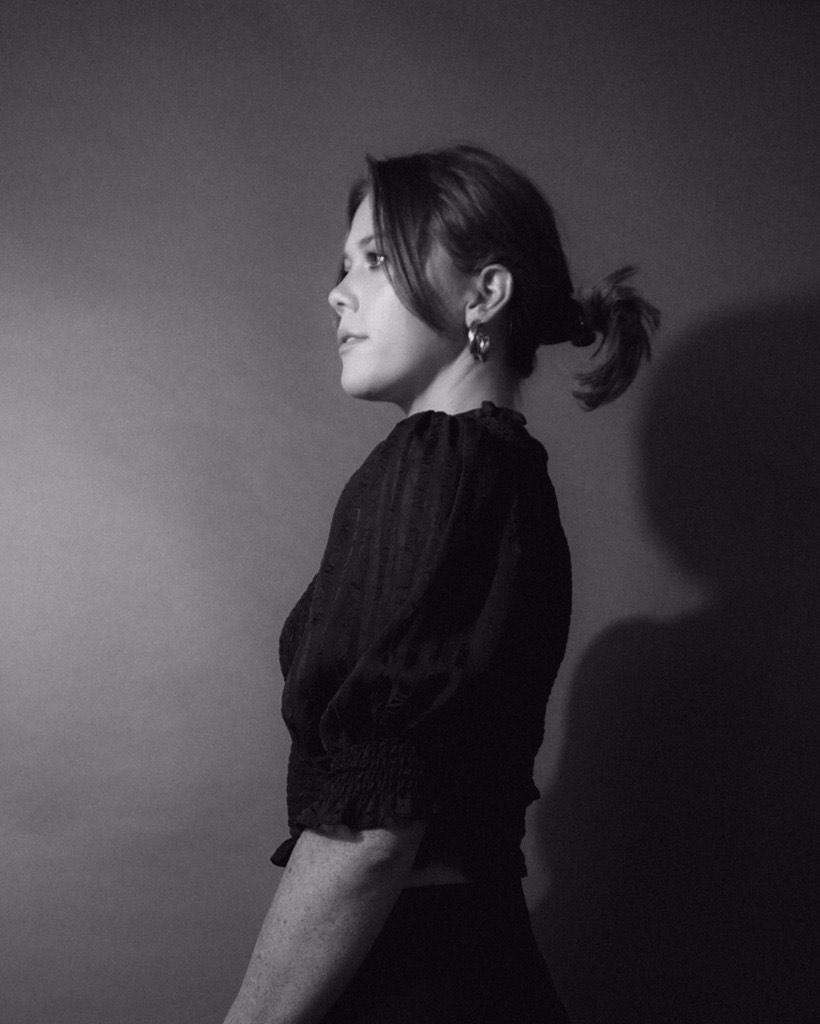 Within coming years, Natalie hopes to release a full length album. She writes entirely on her own, so you can expect something especially personal that resembles 'Emerald Green August' in all the right ways. Given the world's present circumstances, she hasn't been able to play out as much as she'd like, but she hopes to change that as soon as opportunities start presenting themselves again, so you should have no trouble catching one of her shows at some point in the future.
Natalie Duffy finds sanctuary in the deeper parts of her emotional being. Her music has become the ultimate tell all that gives back something that's hard to communicate outside the realm of music. "It's hard to know why we go through things and feel certain ways at times, but that's the one thing we all have in common: not knowing. And that should bring us together."
'Emerald Green August' is out now on all streaming platforms. Go check it out. And when you do, make sure you have time to take the long way home.
Check out the music video here: