Fake Turins release new single 'Afterwards' via Hideous Mink Records (Opus Kink, Black Bordello). The track sees the North London 11-piece explore a brand of tightly wound floral-disco, using their strength in numbers to provide an immersive dance experience. At first 'Afterwards' exercises restraint and then a sweat-inducing frenzy ensues as the intensity grows and the tempo heightens.
'Afterwards' is about the ever expanding nature of consumption, being caught in the rhythm of perpetual motion, where one decision just leads to another. More broadly the track regards the swampy depths of consumerism and how it drains society. Musically 'Afterwards' plays between a static bass line that keeps pushing the ideas of the song forwards and a propulsive ending, the tempo steadily rising into oblivion.
Frontman Dominic Rose says of the single:
"We want the listeners heart to follow the tempo and steadily burn with the anticipations and frustrations of a modern existence. The lyrical sentiments explore overconsumption and a spiritual boredom."
What's your story as an artist?
Fake Turins has existed as a story for some years now, with the beginning slightly harder to define — in an attempt to bring community to a disenfranchised collection of musicians we bound our fates together & sought to create a larger ensemble, where having a voracious appetite for experimentation was our story.
What inspired this last release?
The middle experience of just existing in life. The profound boredom that leaks from the ceiling & saturates your taste buds. The song itself is a call to the pains of nationalism & corporate identity — probably just a pretty trite commentary on the woes of capitalism.
Do you get inspired by other art forms?
On a normal day absolutely, I find the human form & movement to be one of the most evocative & real art forms. I've been very inspired by contemporary dance & particularly love the work of Pina Bausch & Akram Khan. Poetry also has a very sacred place in my heart, with its capacity to relinquish the rules of communication & create a more fantastical world of symmetry & symbolism
Any funny anecdotes from the time you were recording or writing this?
When we recorded this track we shipped ourselves off to a residential studio in Ramsgate for a weekend [with producer Syd Kemp] — this place was a beautiful repurposed church with an amazing slide from the control room into the live room. It became increasingly commonplace that using the slide was the only way to get from one to the other. This amounted to the seriousness of a take being punctuated by the carefree sounds of a slide.
What's your favorite place or environment to write?
My personal favourite space to write is in the comfort of my room at the piano. Comfort & familiarity allow my brain to switch off and simply explore ideas — the piano is a heavy necessity though, and probably worth mentioning that my room is overflowing with green fauna. 27 plants at last count.
What's a record that shaped your creativity?
A real favourite of mine is the first East India Youth record that William Doyle put out — it was at a time when I was exploring using a computer to make "punk" songs & when he released Total Strife Forever something in it struck a chord and affected my process greatly. The combination of experimentation & pop songwriting was a real joy and helped me find a groove. Let's hope Will reads this.
Who is an artist or band you look up to today?
I look up to a lot of our contemporaries— Opus Kink, Mandrake Handshake — but it's a respect born from the new directions each of us are pushing the same idea-kernel. I wouldn't seek to replicate what they do, but thoroughly enjoy & am excited to see where they both go.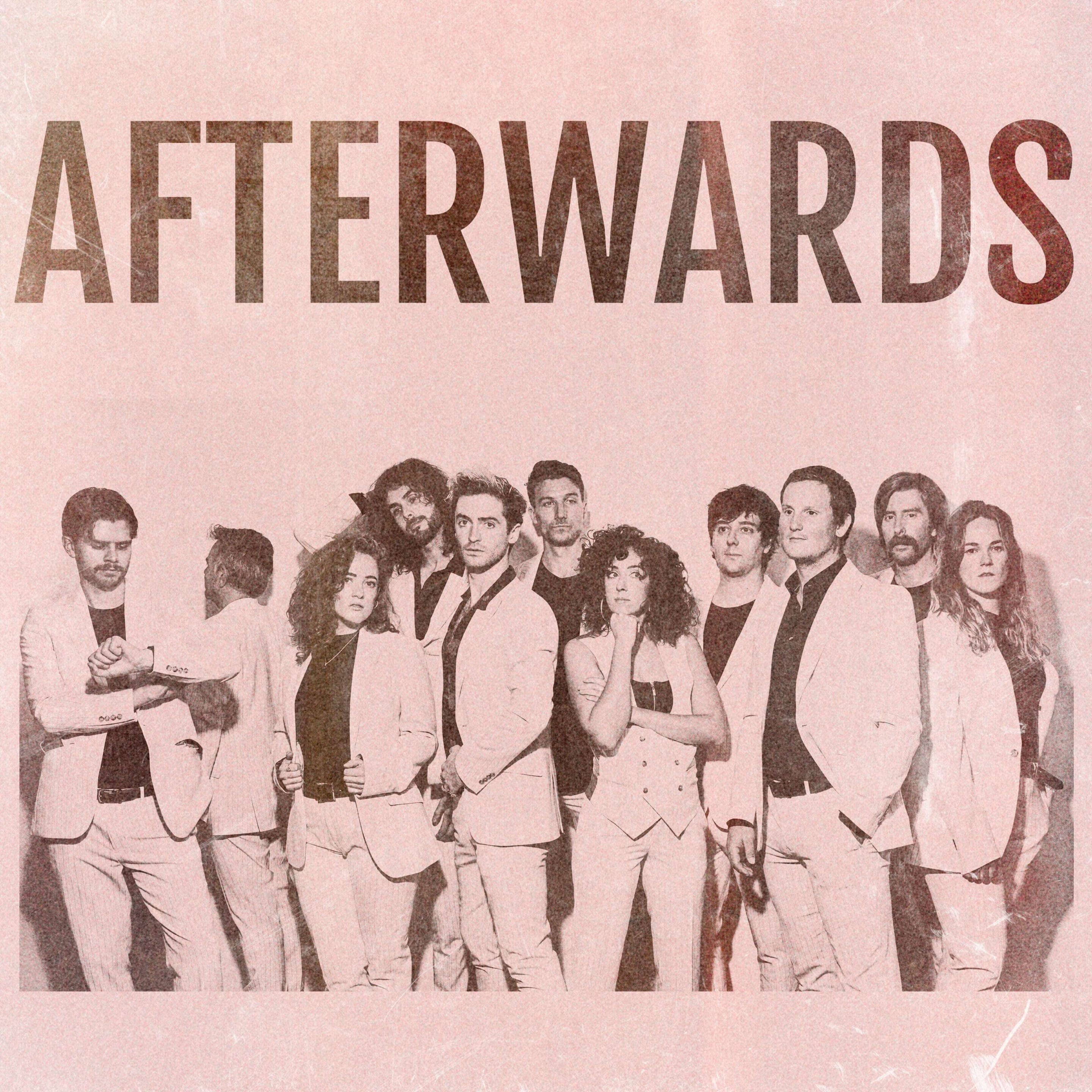 What excites you the most about what you do ?
Our excitement mostly comes from performing live & seeing the level of engagement we've received off the back of that. But recently we've begun recording a new record & the arrangements, painstaking & belabouring myself over them, have been a true joy. I am always most excited by the times that I'm deeply moved by our own material, and this record has done that to me.
What is your view on genres and music styles since you mix a lot of them in your music?
The concept of genre is reductive, but it does act as a marketing tool to help define a 'target market. That by nature is antithetical to creativity, but somewhere in there lies the ability to semi-objectively reflect on your work. It creates a quasi-standardisation where you can assess how successfully you attempted a certain trick — if that is your goal, or course — and more than that, socially it does have a tendency to bring those of a similar mind together. So really, i'm not against them but being beholden to any one style can certainly be a plague
What does music and art mean to you?
Writing music has been the most effective way to stave off my encroaching depression & struggles of identity. Art is just the broad category that we use to describe that thought pattern. Truly all human thoughts are artistic & therefore it's irreconcilable to separate art as a human function as opposed to just the totality of our experience. It's invaluable & should not be measured — to love life is to love art.
How would you describe your act in one word?
Electrifying