Today, dance-pop starlet Harper Starling debuts her new release, "No More What If." Written by Harper Starling and co-written and co-produced by Cindy Valentine (Bebe Rexha, Britney Spears, Alisha) and Niko The Kid (Outkast, Ariana Grande), "No More What If" is a dance-pop anthem designed to get the floor moving, but it's also an old-fashioned storytelling song — a tale of a creative young woman who loved her home but was also hungry for experience and recognition.
Raised in Milwaukee and now based in Los Angeles, Harper Starling was destined to be a performer. Having been diagnosed with Tourette's Syndrome at a young age would have deterred most, but not Harper. When she steps on a stage, any related symptoms magically disappear and are replaced with the ability to soar and achieve her dreams. Her dedication to her craft has led her to achieve multiple top 20 Billboard Dance hits including "Euphoria," her chart-topping collaboration with The Perry Twins. With each new release, it's clear that Harper Starling's courage and unwavering determination has created a star in the making.
Tell us about the story of your artist project.
I guess when you ask about me being the artist and the project being the upcoming album, then in short, my story is one of determination and surrounding myself with a team that understands my vision.
What is the message behind your music and art?
The music is empowering and uplifting. The art/cover photo is me drenched in gold paint and makeup free — it's a representation of confidence and strength.
What are some sources of inspiration for your lyrics and storytelling?
I'd love to take full credit but in this case, my next single, "No More What If", as well as the upcoming album, is a collaboration with a whole host of talented writers/musicians. I'm inspired by them and they are influenced by the ideas that I present from my personal experiences, dreams and my journal.
Who is an artist that you look up to more than others today?
I'd say a tie between Lady Gaga and Rihanna. Not only are they both successful female artists, but they're also incredibly smart business women.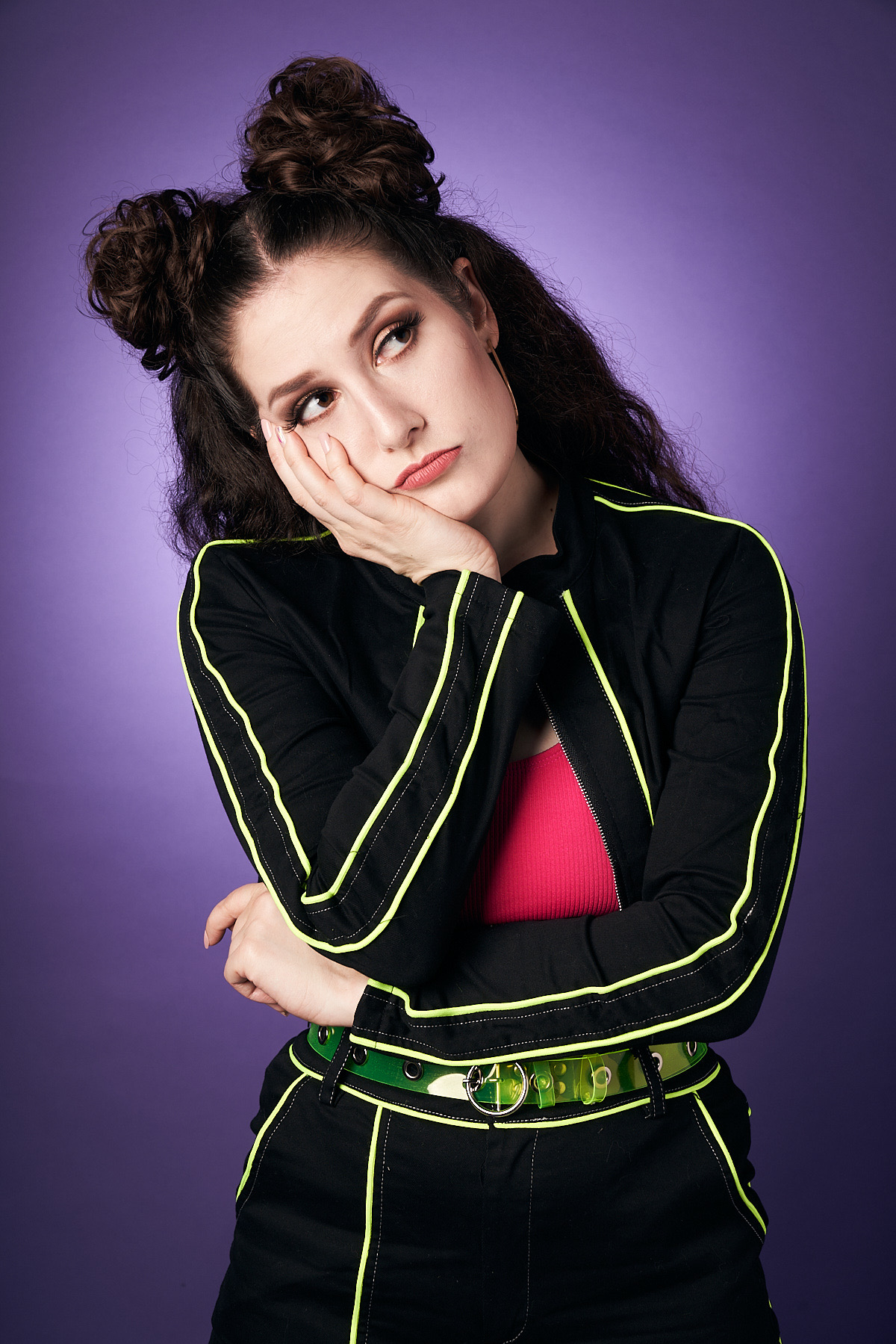 All time favorite record?
"Dancing in the Dark" by Bruce Springsteen. No matter what mood I'm in, it's a feel good song.
Tell us about your latest release "No More What If" and how it came about.
"No More What If" is a melodic track with infectious dance-pop beats that you won't be able to get out of your head. How it came about was the inspiration from my co-writing partner-in-crime, Cindy Valentine, at 3AM. She encouraged me to tell my story and journey of moving from my small hometown to my dream city, Los Angeles. Ironically, it's very much like her story too. I am sure that so many people will be able to relate as well.
You seem to be fusing several musical genres. What inspires your sound?
I grew up obsessed with the 80s and am loving the resurgence of those 80s sounds in today's pop world. I'm lucky to collaborate with musicians and composers who understand my vision and bring it to life.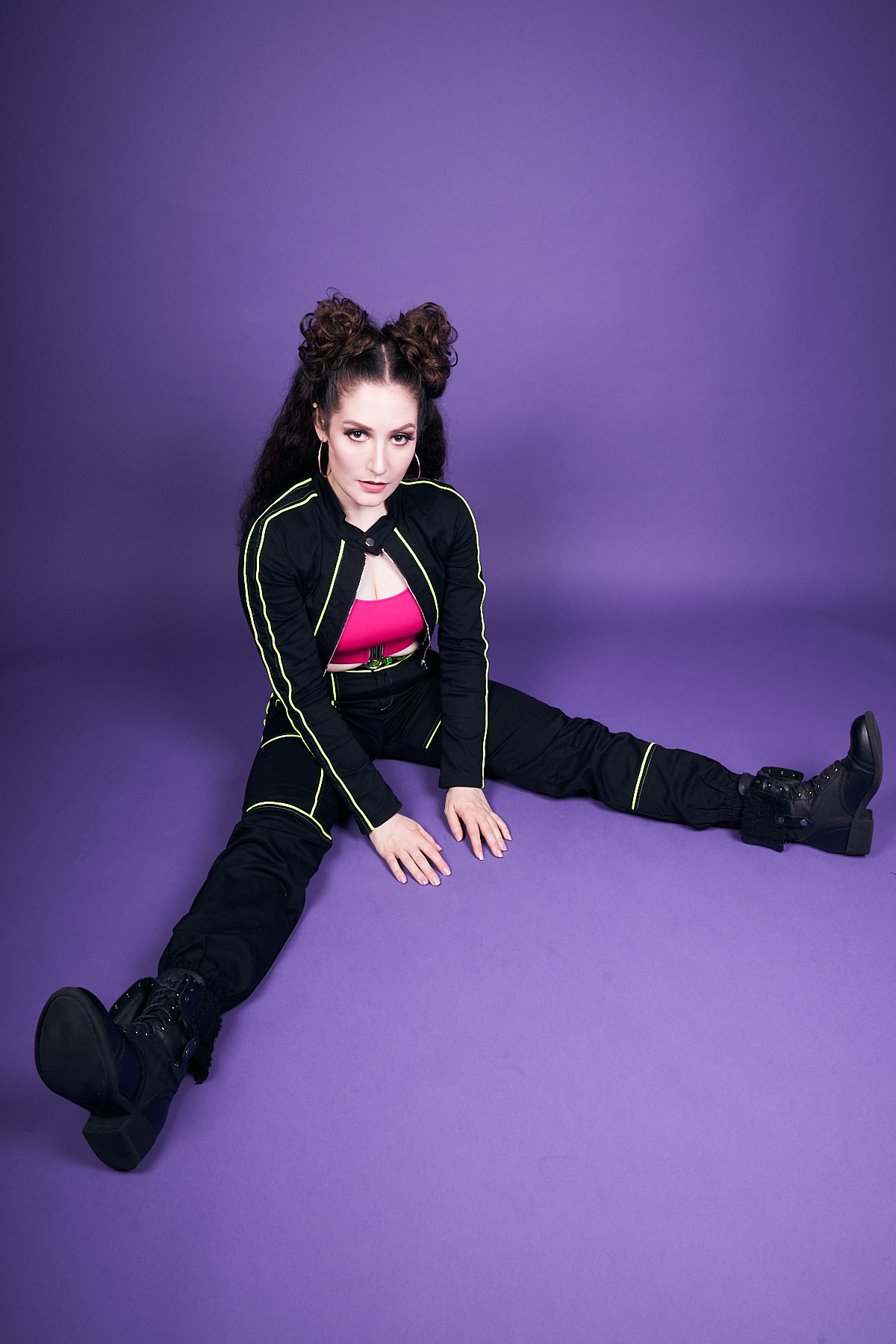 What excites you the most about what you do?
I'm doing what I love. I get to work with talented people, shoot music videos, be photographed by incredible photographers, and dressed by top designers. I'll actually be performing for one of those top designers during fashion week in Los Angeles this Fall.
Where do you see yourself in 5 years?
Headlining a world tour, accepting a Grammy-award and becoming an ambassador and positive role model for my cause.
Your style is very original and elaborate. How would you explain your aesthetics and style?
Thank you for the compliment! I'd say it's developed into incorporating my personality with my love for multi colors. Sometimes I bring out the showgirl in me with the glitter combined with the drama of leather.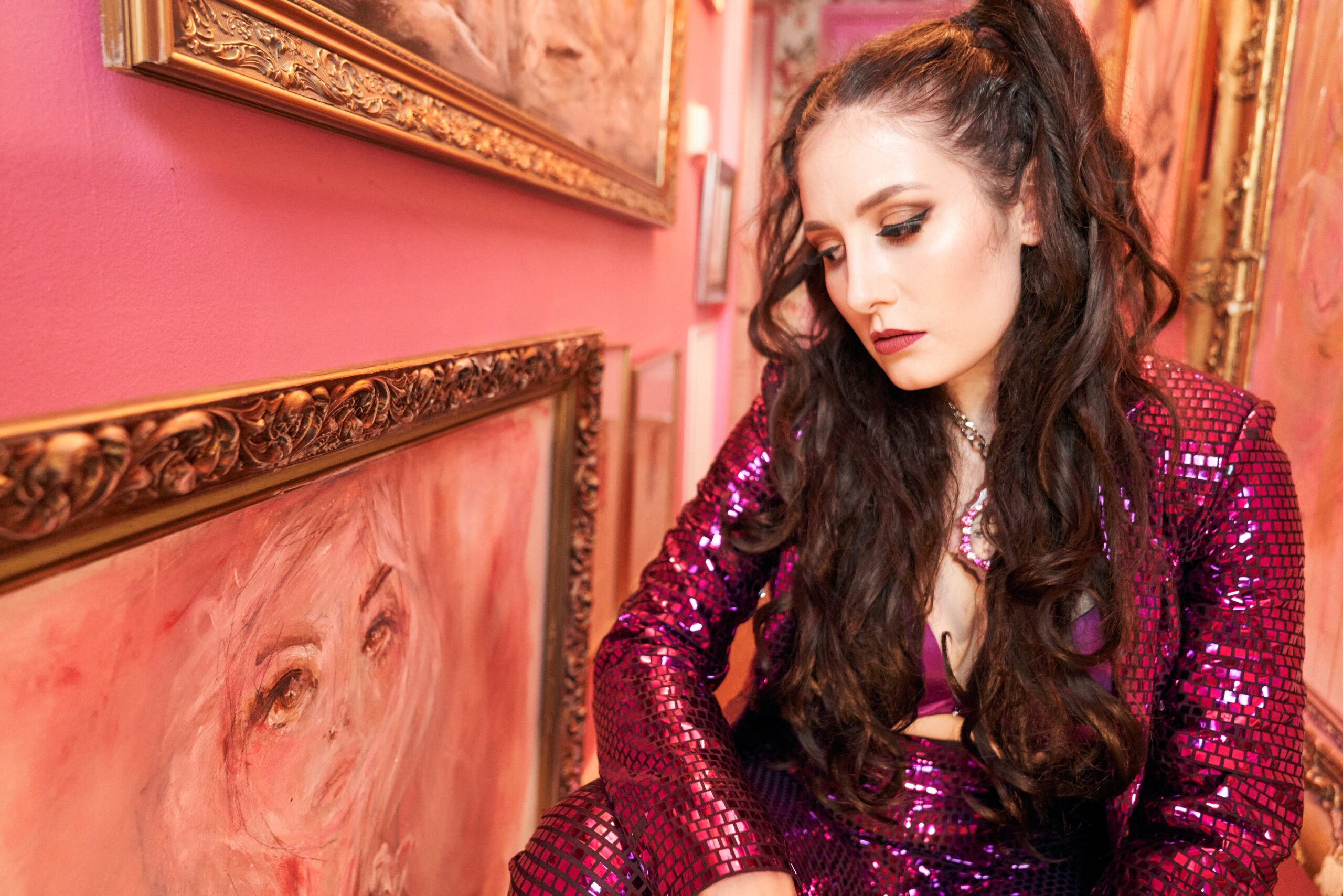 What was the most daunting moment of your career so far?
Making the decision to uproot my life, leave my family and friends who were my support system, and move across the country to pursue my dream career.
What is the best advice you've ever received?
Allow the negative words to be the fuel towards a positive goal.
Where do you think the next game changer will be in the music industry and entertainment scene?
Since there are now talks of potential rockets to be scheduled to fly to the moon for civilians, maybe performers (such as myself) will be able to perform at a concert on the moon.