Photo credit Freddy Koh
jaamil olawale kosoko is a multi-spirited Nigerian American author, performance artist, and curator of Yoruba and Natchez descent originally from Detroit, MI. Their book Black Body Amnesia: Poems and Other Speech Acts was released earlier this spring.
Kosoko is also a 2022 MacDowell Fellow, 2020 Pew Fellow in the Arts, 2019 NYSCA/NYFA Artist Fellow in Choreography, 2017-19 Princeton Arts Fellow, 2019 Red Bull Writing Fellow, 2018 NEFA NDP Production Grant recipient, 2017 MAP Fund recipient, and 2017 Cave Canem Poetry Fellow. Their creative practice draws from Black study and queer theories of the body, weaving together visual performance, lecture, ritual, and spiritual practice.
Their live art works Chameleon (The Living Installments) premiered virtually in April 2020, Séancers (2017) and the Bessie nominated #negrophobia (2015) have toured internationally, appearing in major festivals including: Tanz im August (Berlin), Moving in November (Finland), Within Practice (Sweden), TakeMeSomewhere (UK), Brighton Festival (UK), Oslo Teaterfestival (Norway), and Zürich MOVES! (Switzerland), among others.
What are you up to these days?
I'm actually in Ohio working on a art exhibit I'm curating
Wow you really do it all!
I try my best, yes!
Do you see other forms of art as complementary to your creativity?
Absolutely! Everything is connected! This exhibition, for instance, is certainly an extension of a lot of the ideas I carry in the book and I see it as the perfect opportunity to introduce the audience to such ideas in a different and original way
Before we get into those very ideas, tell us more about your story as a multidisciplinary artist.
Well I learned the power of the written word very early on, even before it was taught to me. I started writing poetry at a very young age and at that time I was writing my own future and articulating my very becoming without even realizing it.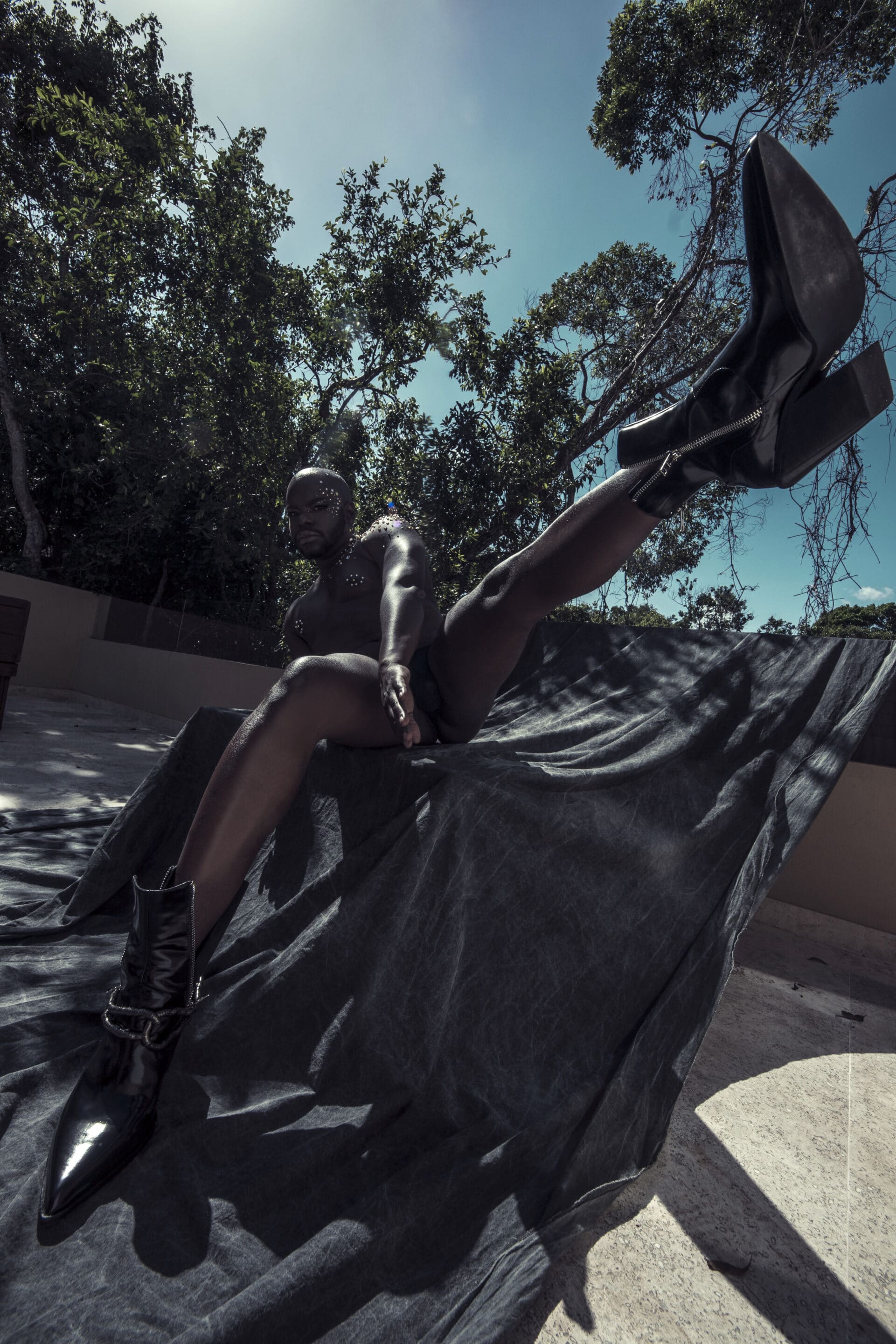 Let's talk about this book. When did it start taking shape in your head and how did it develop?
I had been sitting with this project in my heart for at least 8 years. I just let it take its own shape and become what it wanted to become to be very honest. It's a document of a creative life but at the same time the archive of a past that I'm now ready to pronounce without letting me stop from fully embracing my destiny. So there's a strong element of healing throughout the book that is pushing us to learn how to FOREGET in order to really start a process of healing especially considering the amount of challenges and hardship we are facing everyday as a generation.
What prompted you to come write this book and open yourself up for this healing process?
Quite honestly, this was a pandemic book! It was such a gift when you think about it!
How so?
Well up until the pandemic I had been running around and jumping from project to project, I was always on the road or simply working and working. So when the pandemic hit I was forced to take a break and sit down with my own self for a moment.
At that very time I realized I had to get rid of my monsters, wounds and past traumas that were holding me back. So much so that I wasn't able to realize that I had done some incredible work of which I should've been very proud of.
So what do you want the audience to feel when they experience this work?
I really want them to lean deeply towards the idea of living by design. To stand by that design, embrace, articulate it and share it with the world unapologetically with a sense of clarity and focus.
We wanted to close this with a very loaded question: what is queerness to you?
I love this question! I think the beauty of queerness even as a term is its slipperiness! It's a term that provides a lot of room for interpretation and imagination which is very liberating. It's always becoming and ever growing like every other thing in life and we need to let it grow with us and refrain from over defining it or codifying it. Being queer means living by your truth and a truth seeker myself I can assure you there's always room for growth on the horizon. You just need to open yourself to the possibility of getting towards that path
jaamil olawale kosoko's Spring/Summer 2022 Schedule of Events
June 10-August 14
Summer Curatorial Platform, Portal For(e) the Ephemeral Passage @ Wexner Center for the Arts [info]
June 14-18
"Syllabus for Black Love | the hold" @ Wexner Center for the Arts [info]
June 22
"Spirit of Movement" with Harmony Holiday and Jayson P. Smith @ the Guggeheim [info]
July 7
Black Body Amnesia @ The Museum of Arts and Design [info]
July 9
Black Body Amnesia @ BAAD! Bronx Academy of Arts & Dance [info]
July 11-15
Moving Between Worlds @ Movement Research [info]
August 21-27
Black Body Amnesia @ Institute for Contemporary Art [info]
September 8-14
"Syllabus for Black Love | the hold" @ Portland Institute for Contemporary Art [info]
Black Body Amnesia will tour across Switzerland this fall. Further information will be available shortly.
jaamil olawale kosoko: Official site / Instagram / Twitter / Facebook / Linktree