Los Angeles singer/rapper/songwriter Kay Franklin teams up with Problem for a music video to their latin-infused single "Ven Aqui." Co-produced by Kay Franklin and Grammy-nominated producers Mike & Keys, the track flips the mega-popular Tik-Tok sound "Cumbia Bueno" by Grupo La Cumbia into a bouncy track with playful lyrics in Spanish and English that guarantees to get your body moving. In the Jason Madison directed music video, the two artists take a trip to the Dominican Republic to soak up the sun, ride ATVs and party with beautiful women.
"The cumbia sample was too infectious and fun for me not to add some sauce to it," explains Franklin. "Whether you want to dance or work-out or cook, it's a good vibe and energy for anything and anyone. So vamos! baila conmigo."
What inspires you musically?
Everything. life. being a father. traveling the world. trying new things. a lot of what inspires me musically has nothing to do with music at all. I translate my experiences or experiences I fantasize about and the emotions that come with that into songs.
Do you have a favorite song/lyric that you could share?
One of my favorite songs I've released is called "October." It's an ode to my favorite time of year, Fall. But the song is also an innuendo to a woman i was infatuated with that lived in another state. "I feel the breeze coming in, if you leave come again please. Like a leaf on cement, where do I begin? You got me falling like October."
How did you get into songwriting?
I first fell in love with hip hop in elementary school. I would print out rap lyrics and bring them to school and memorize them. and being that invested into lyrics is what made me feel like I could write my own so i started writing raps and songs at around 8/9 years old and it never stopped from there.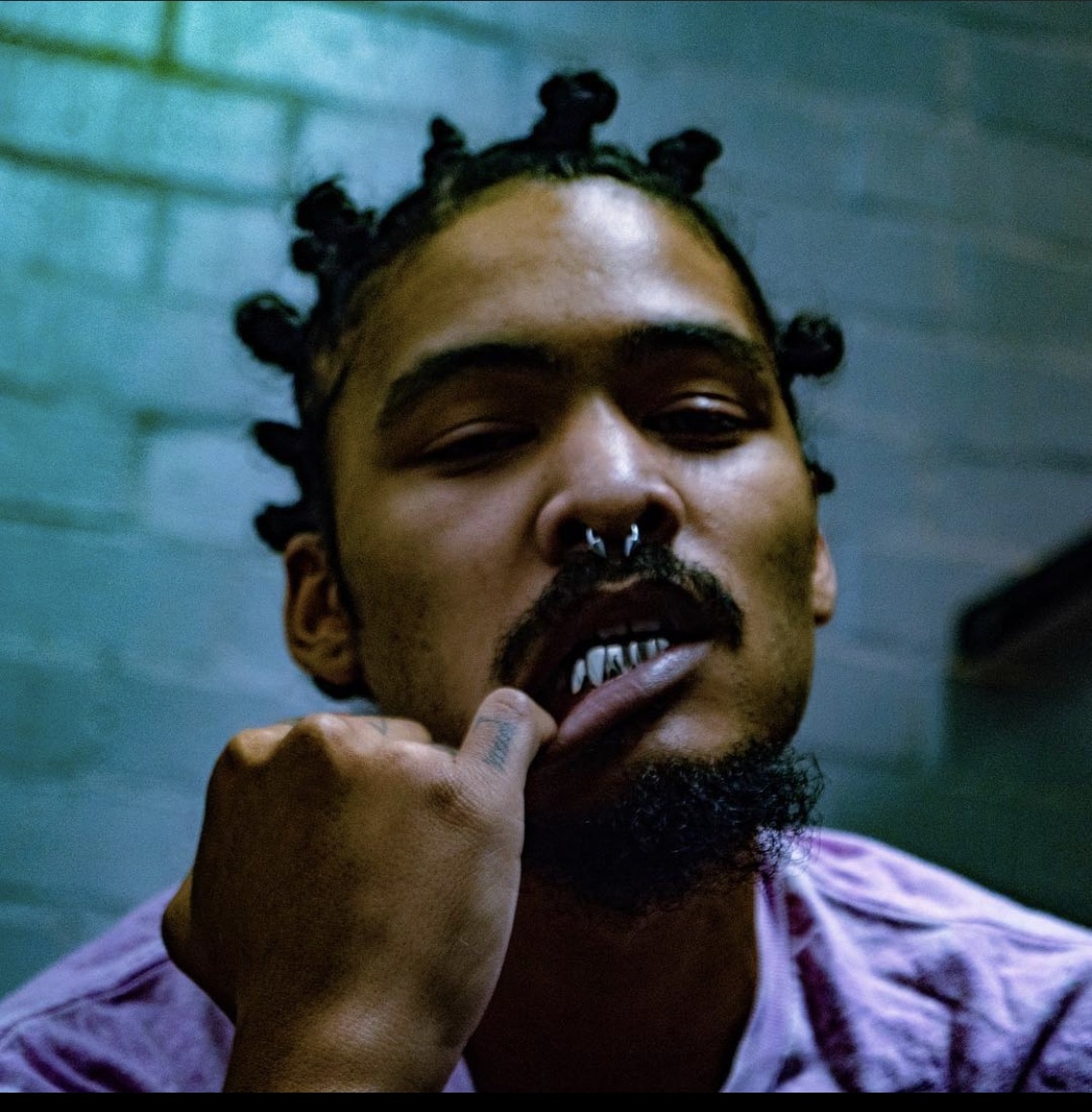 Favorite artists at the moment and why?
Symba and Neek Bucks are my favorite rappers right now. They both can rap they ass off and have range when it comes to sound and concepts, while still carrying the essence and energy of where they're from (symba is from the bay and neek is from new york). And SiR is my favorite r&b artist at the moment. He's been putting on for Inglewood for a long time. I love everything he does.
What was your first exposure to music?
It's been in my blood since way before i was born. my grandfather had already been a prominent and accomplished musician throughout the 70's and 80's, and all of my immediate family are musically inclined as well so when i was born it wasn't really a choice if i wanted to be exposed or not. its always been a part of my life.
What excites you about your life?
Being a father to my daughter. Learning more about myself by getting out in the world and trying new things and meeting different kinds of people.
How would you describe your style in one word?
Versatile
What's coming up next for you?
Taking over the world one song at a time. I'm putting together an EP, but in the mean time i got more singles ready and some features as well. pretty soon you'll find me on everyone's hooks.