A self-proclaimed southern artist with "northern roots," Jade Million is not the typical singer-songwriter one expects to see coming out of Nashville. "Nashville's not just country music!" she declares, her bright green hair glinting in the ~very flattering~ overhead light at Hampton Social.
"I'm all about taking risks," she states, "especially in the Nashville scene. Instead of trying to fit in with that mold, I've been trying to forge ahead and break out of it. I believe in this city and that it can break from this 'Music City, Country USA' type thing."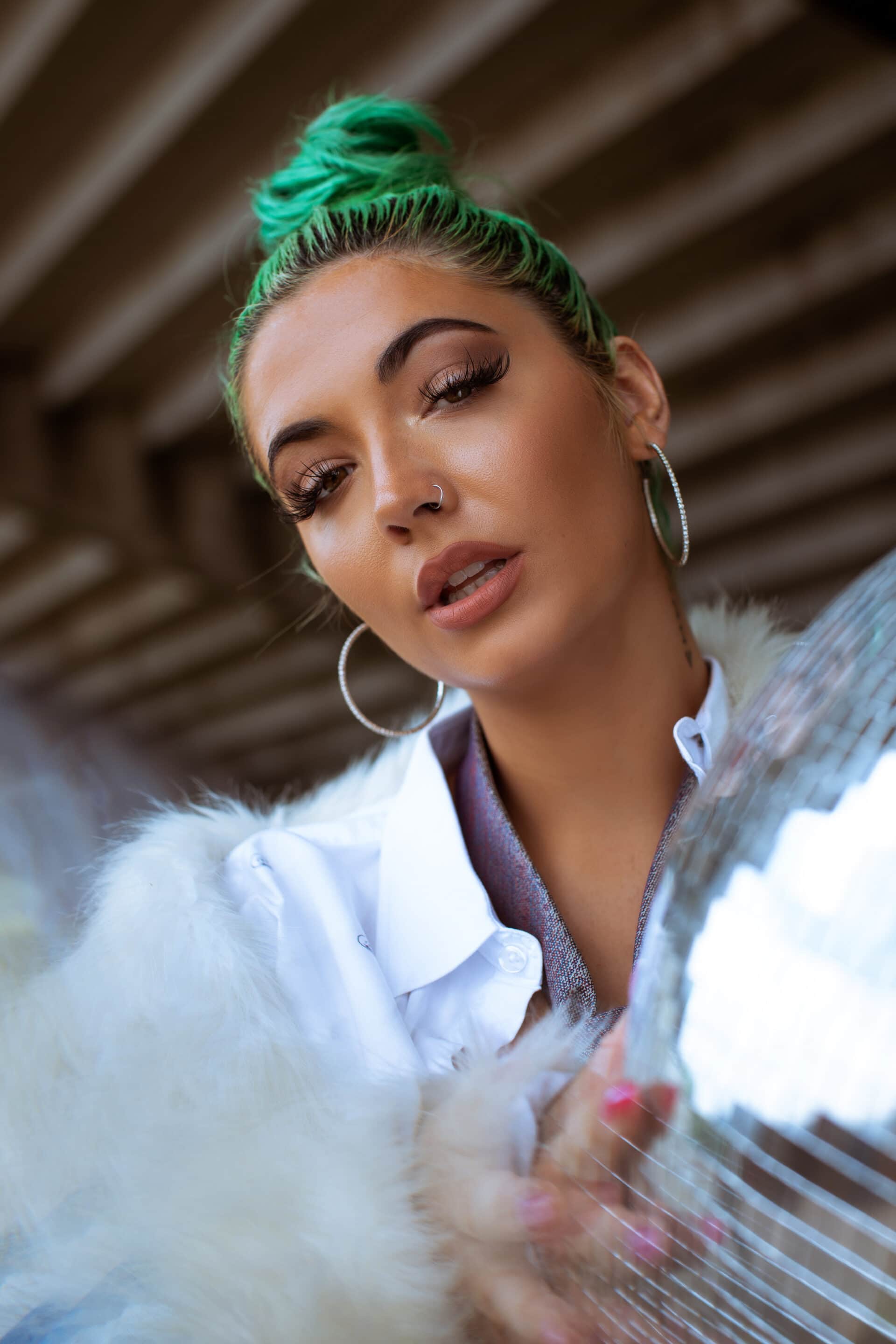 Bre nods in agreement, "Jade has a different glow about her. She's just so bright – her spirit is bright – from a music side and a human side. She's unique from other female artists"
Bre also strives to inspire and connect above all else. "My purpose is to heal people. Even if it's not always 'being positive.' I study people all the time, the way they react. I take inspiration from everything and anything."
Her new single, "Strawberry Lemonade feat. 2 Live Bre," is the energetic summer bop we've all been waiting for. "This is my best song yet!" Jade proudly proclaims. The collaboration between the two Nashville artists is a hit that brings together Bre's lyrical dexterity and Jade's husky vocals.
"Nashville as a city is going to be really excited about this," declares Jade. "This was my goal collab for 2020. I make one every year." The track is certain to satisfy both fanbases, bringing the underground Nashville scene closer.
"This is probably the most fun collab I've done this year," states Bre, "The energy was true in the moment. I got to be in her world and see what she was about." After making it onto Rhythm + Flow in 2019, Bre is in process of creating the mini-series Shine, in which he stars as a mentor and judge.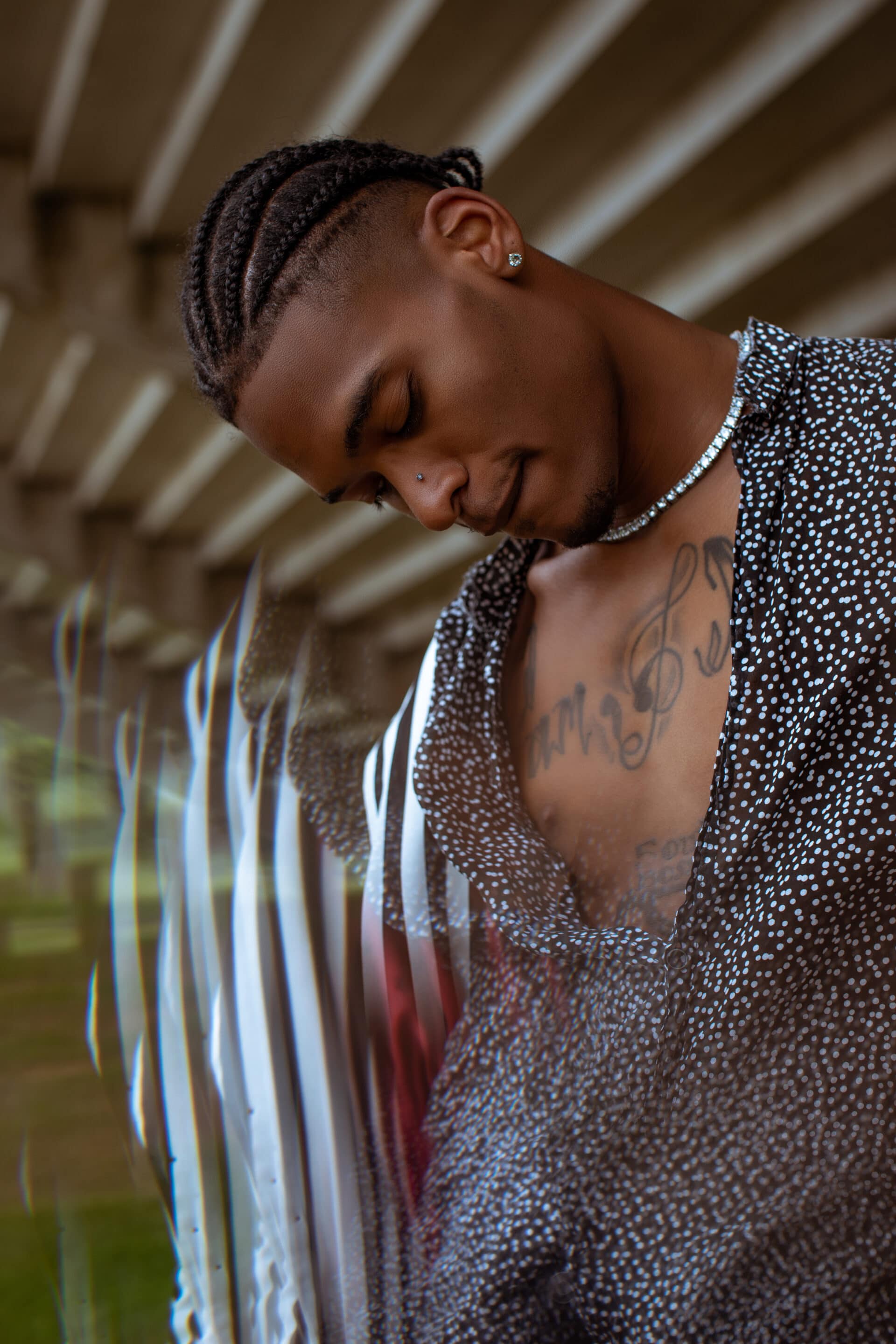 I don't want it to be a game. I want people to be able to feel creative, no matter what in order to bring attention back to the simpler, more important things."
His mandate is "being true to loving people. Love is the key to everything. I want my brand to show people where to go. I'd like to light the way a bit."
When asked what advice they'd give to fellow independent artists, Bre asserts, "comparison doesn't help. Don't ever compare your position. We're all in the same circle, we're all trying to do the same things."
Jade, having recently launched a Tik Tok series detailing her journey to success, echoes this sentiment.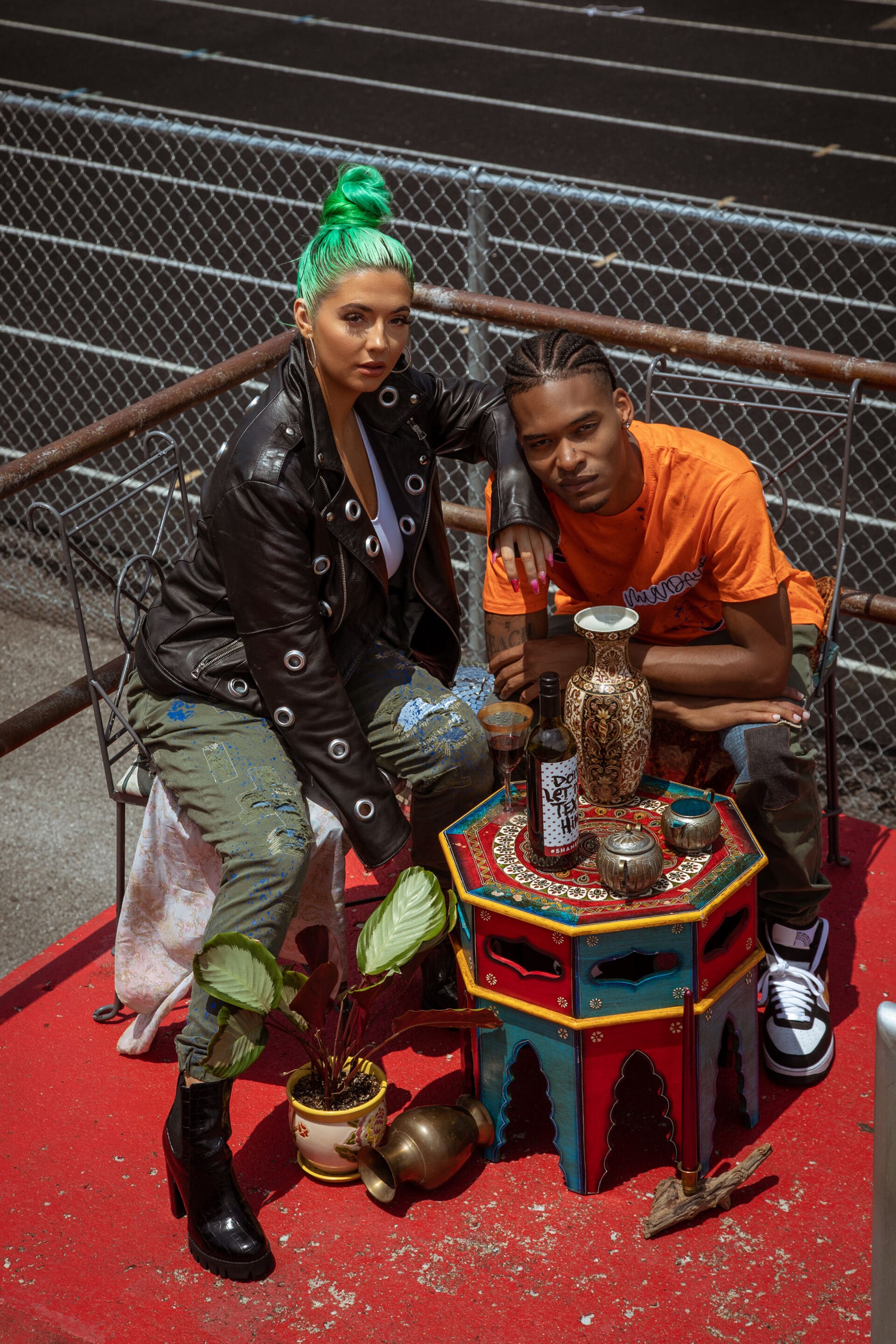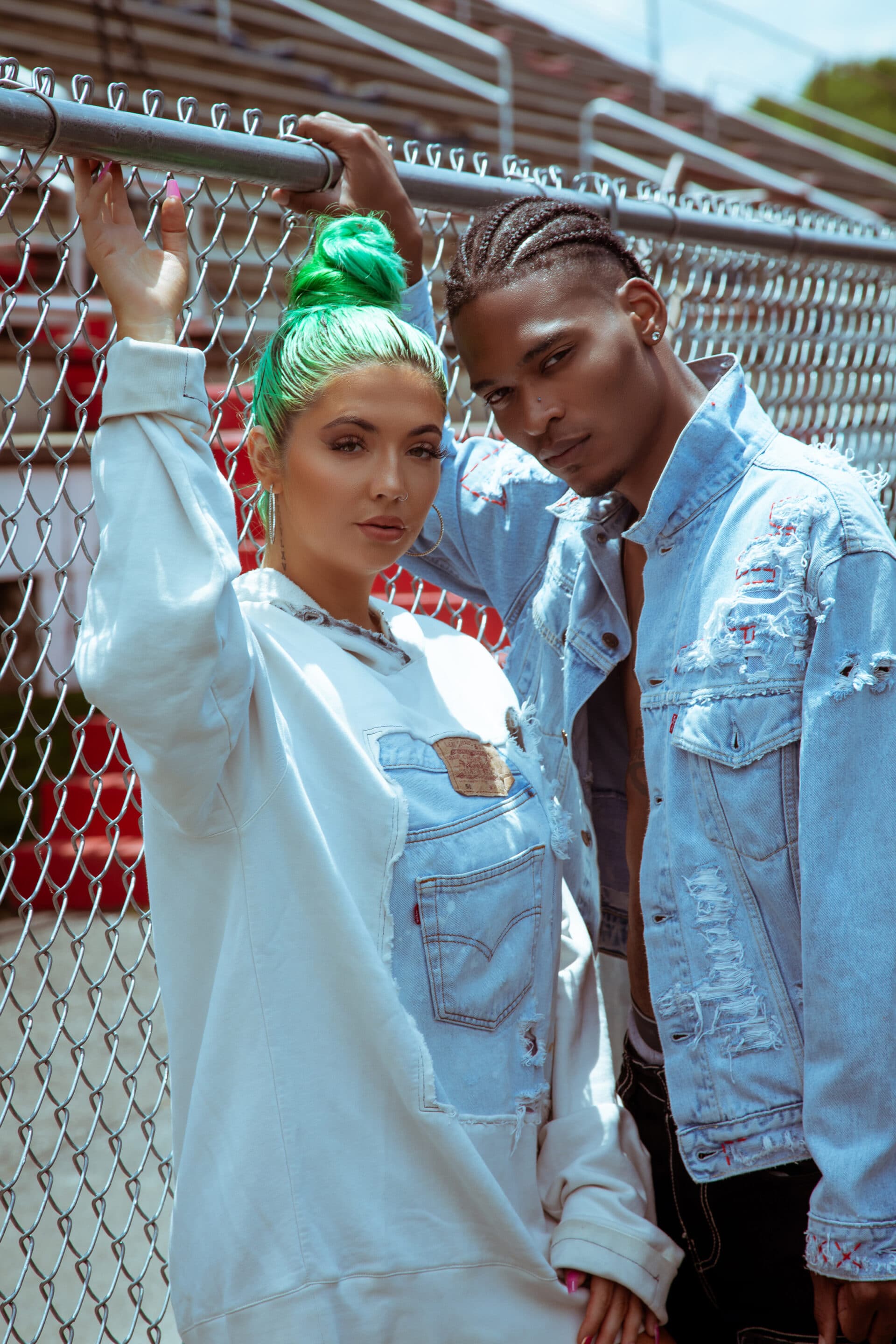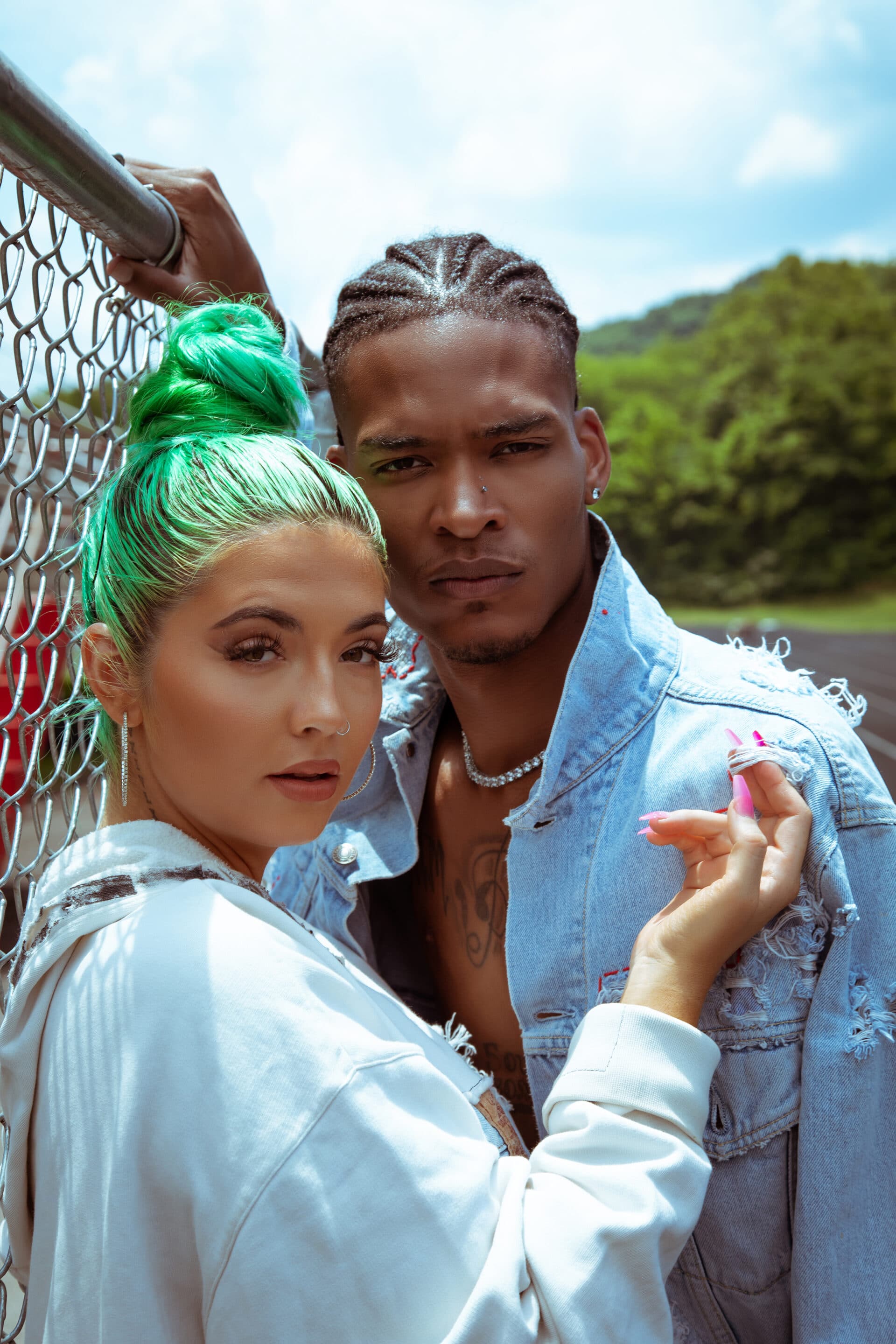 "I like the wave of independence that's coming" Jade states. "I've been with a major label before. It was terrible, and it taught me a lot. I think it's crazy how much money has been stolen from artists. People get blinded by an initial advance and then they rob you for the rest of your career. I want there to be more education and artists speaking out against labels."
Music is the great panacea, and in the face of a global pandemic, these artists are paving alternate routes to success through integrity, transparency, and ingenuity. "Strawberry Lemonade" is your new soundtrack for road trips, dancing around your kitchen, and tanning in your backyard (cuz we all are supposed to still be in quarantine right?). Put it on repeat. No ragrets.
Stream "Strawberry Lemonade" here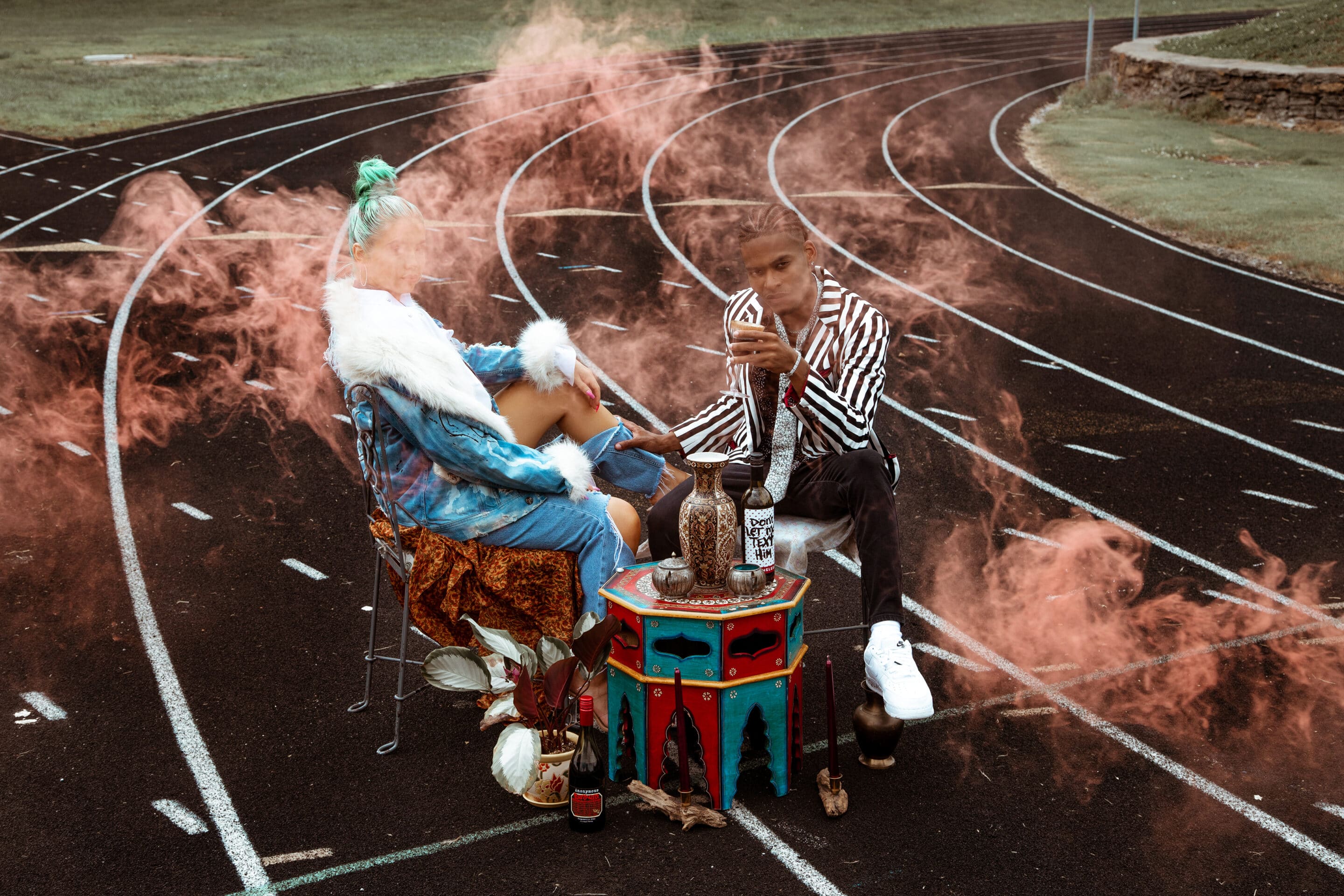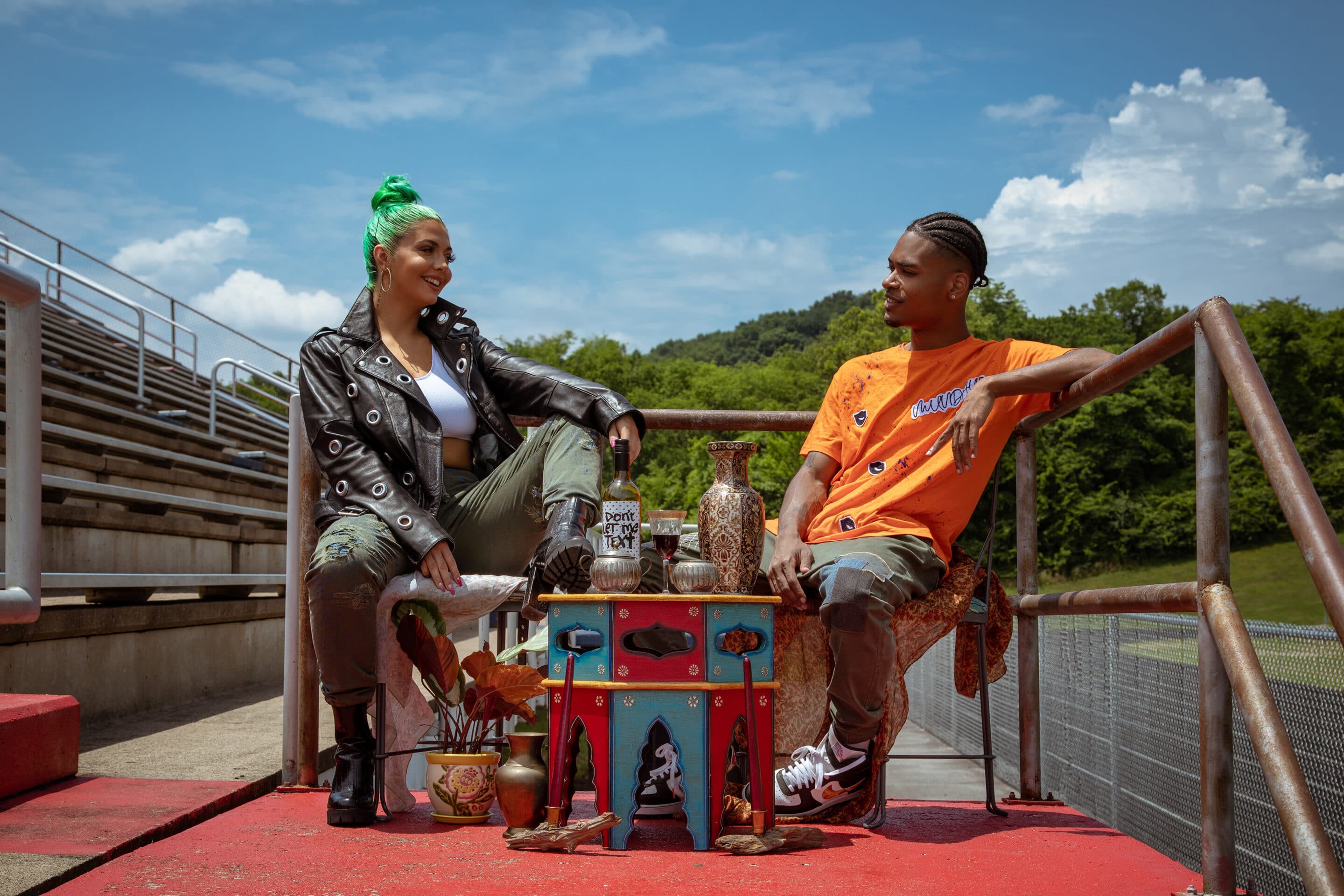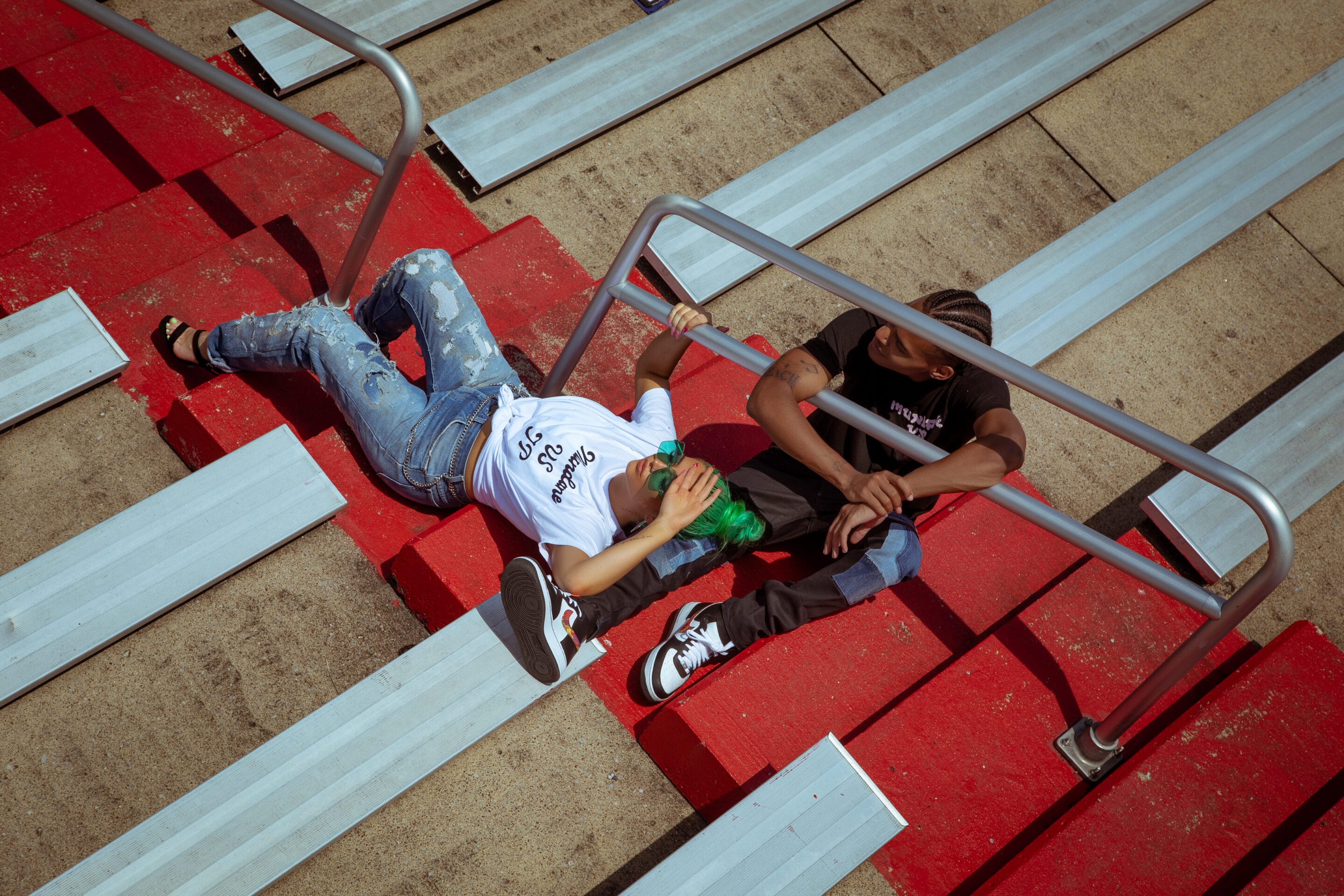 Photography: Stephen Dillon
Styling: Sarah Rogowskey
Fashion: Mundane Clothing