Photography: Damon Romero
Journeying to the next era of 'Sensitive Bad Bitch' music, Bailey's progression is evident in "MF." The track is a cathartic triumph, representing the freedom that comes with choosing yourself, calling out toxic behavior, and saying f*** you to the person who screwed you over in the most Bailey Bryan way possible – with style, grace, and bad-assery.
Bailey collaborated with producers, Boston & Pat [Queen Naija, Kiana Lede, etc], digging further into her Pop and R&B influences to create a simple yet emotional mix of retro-funk and 90's Hip Hop.
What inspired this release?
I don't think I'd put out music for almost a year before releasing MF.. So I wanted to come out of the gate with a song that really is a combination of all my favorite sounds, the stuff that makes me who I am as an artist, but also doesn't sound exactly like anything I've done before.
What makes this song special in your opinion?
Honestly I tend to focus more on what will make a song feel real and relatable that what makes it "special".. But I believe that when you're being as authentic as you possibly can, you can help but make something special and unique. That's what we did with MF. This song taps into my 90's rnb influences in a really authentic way, along with the retro-funk aspect of the production… While we were making it I had flashbacks of being a really young kid in the car with my dad blasting his "Millennium Funk" CD singing "She's a brick house" at the top of my lungs like I had any idea what it meant.. To make a track that so effortlessly incorporates all my favorite genre inspiration, and then to have 24kGoldn hear it and like it enough to add an incredible verse, is something that makes it really special for me personally, and ended up making the pop song of my dreams.
How was it working with 24k on this?
Easy and lovely. He's a gem and he is probably going to rule the world someday very soon. The kid really knows how to take a concept to the next level and that's what he did when we collaborated on both the song and the idea for the music video.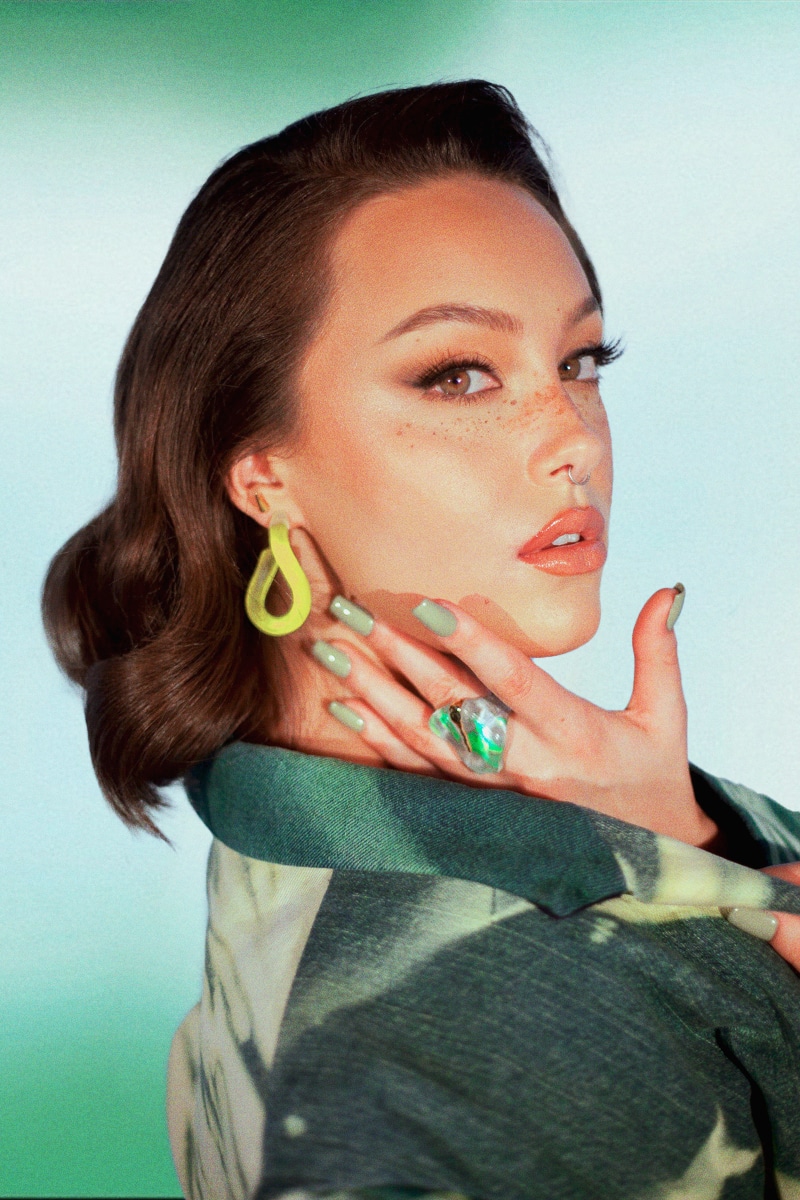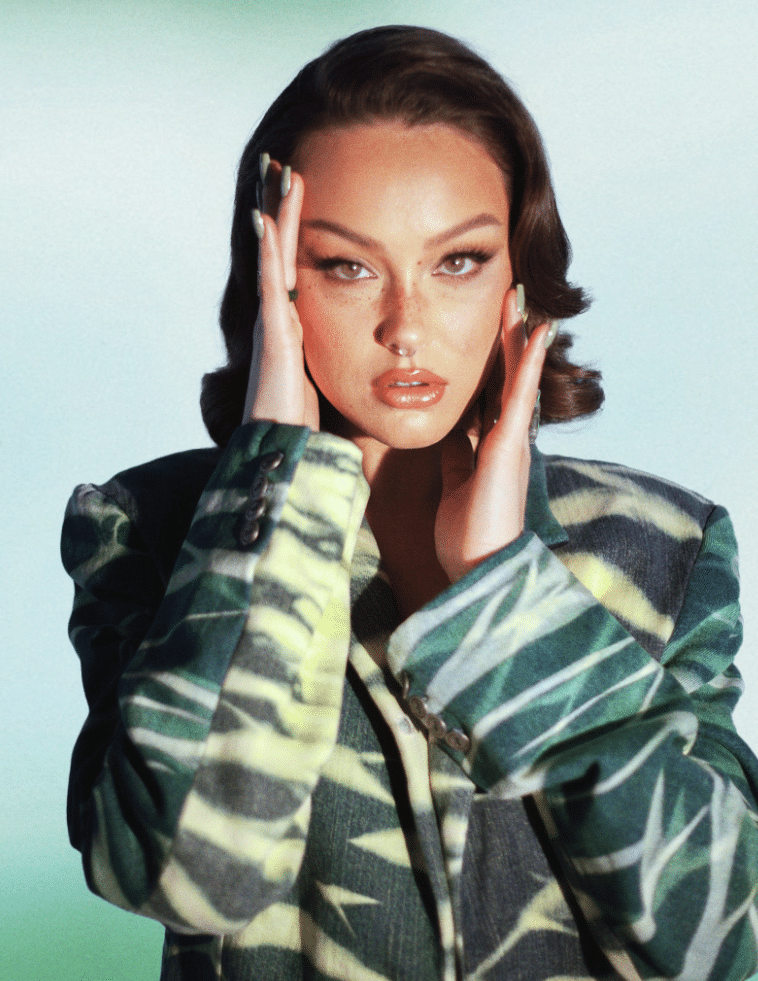 What do you think was the most valuable lesson you learned from this collab?
I think this collab proved to me that if you believe in your art and lead with confidence you will be successful. There was a time where I wouldn't have even considered the possibility of an artist I respect as much as 24kGoldn wanting to be on my song.. Now look at us! I think that believing and acting like you deserve the things you want is a very powerful thing, and it's not something I really put into practice in the past.
What is the lyrical content inspired by?
I wrote the song about the ending of what I guess you could call my "quarantine relationship" back in 2020 when the world was aaaaalll the way shut down. I thought (because I was lead to believe) that we had a future beyond the 10 months or so we spent locked in the house together.. But people change their minds and life doesn't always go the way you planned and long story short your girl got dumped! And my ego was HURT. And instead of going crazy and cussing him out and robbing his house in real life, I channeled that hurt into this song and music video.. Which hopefully will inspire other people not to hold to anything that's less than what they deserve. (And not cuss out their exes and rob their house in real life.)
How do you keep yourself inspired?
I feel more inspired the less I try to force inspiration, and the more I take care of myself. The nature of the entertainment industry today makes artists feel like we need to constantly create and perform and if we rest for even a moment we'll be forgotten. But that mindset burns me out. I am a chronic overthinker as it is, and I often feel paralyzed by my own ambition…
But I feel the most inspired when I take the time to really feel my feelings and sit with myself, and ask myself what I need. Sometimes taking care of myself means pouring my heart and my thoughts into a song, and sometimes it means just letting my feelings be nothing more than my feelings. I feel most inspired when I'm doing whatever I can to take the pressure off.
What was your first exposure to music?
Probably church! Music has always been the thing that makes me feel closest to God. I sang on my families churches praise and worship team probably from the age of 11 or 12. I think because of that I view live performance as more than just putting on a show so people can cheer for me, to me it's about connecting with something bigger than myself, and bringing a crowd of people together.
What excites you about your life?
Possibility. Lately I've been actively working on turning fear of the unknown into excitement for infinite possibilities.. I have this new song out that is doing well and I'm really excited about it, and there's so much on the way that I just want people to love as much as this one. I'm getting ready to move to LA full time within the next month, after doing my whole adult life and career in Nashville for the last 7 years. I'm single for the first time in a while and doing a lot of healing internally.. The things that terrify me right now are the same things that excite me. Change and possibility.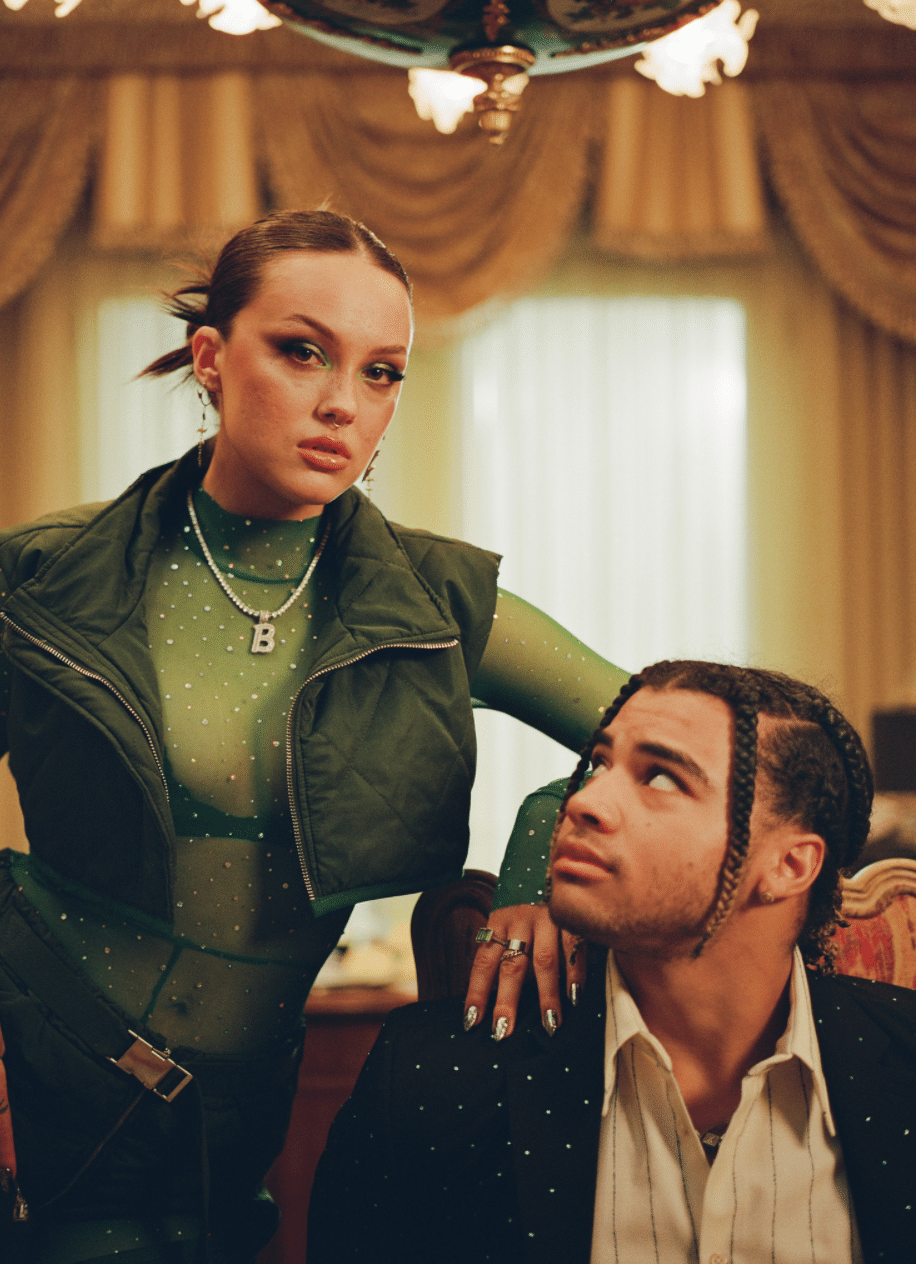 How would you describe your style in one word?
ONE word?! Just one…. I can't. I'm going to say "sensitive-bad-bitch" with the hyphens so it counts as one word. Everything I do I do "Sensitive Bad Bitch" style. SBB for short (maybe that counts more as one word)… To be an SBB means to be an independent, modern woman who doesn't take any shit, but still feels her feelings to the fullest extent and isn't afraid to be vulnerable. That's really the intended style of my music and my life.
What are your next moves?
I'm moving to LA and releasing LOTS of new music, VERY soon, and I'm going on tour with my boy 24kGoldn in May!!! I'm joining the "Better Late Than Never" tour May 16-25th so everyone needs to check those dates and get their tickets!