Aibai is a 23-year-old producer based in Minneapolis. Originally focusing on making electronic music, the young musician has started to diversify her sound in her recent releases, exploring more of the alternative, indie and R&B realm. Inspired by electronic artists like Odesza and Flume, as well as indie/alt greats such as Clairo, Rex Orange County and Goth Babe, Aibai combines these two worlds, while giving it a unique flair of her own.
Aibai confides, "I decided to combine genres and make an indie electronic EP. This first single "Glow" is a perfect example of that. With the indie vocals of Des who goes by Swims, combined with my ambient music, I was able to produce the indietronica sound I was going for!" Sonically "Glow" is inspired by the outdoors and the feeling you get when you immerse yourself in nature."
"Glow" features warm, laid-back vocals which shimmer atop the oscillating synths, while the layered harmonies resonate deep throughout your body. The chilled-out, slow-paced song emits an intoxicating, feel-good vibe that you can't get enough of. Lyrically, the contemplative song talks about readjusting into single life and wondering what it will be like, now that your love has gone.
Gentle tugs on electric strings lay the mood and tempo, with incoming silky, cooling vocals from Colby Hansen in "More Than Friends". The track narrates the fear of telling someone you like them more than friends, then suddenly realizing the hard-hitting, heart-breaking reality there is nothing more to the bond than being buddies.
Overall, the EP is a delightful blissful experience. Aibai's production on each track encompasses the beauty of raw instruments adding an electronic flame over the sound. Her soundscapes are dreamy, feminine and a beautiful escape into heavenly, soft, swirling sounds. The features across the EP all complement the delicacy of the instrumentation and it's clear that each track is emotionally charged and meticulously thought out to ensure the perfect yin and yang combo of indietronica.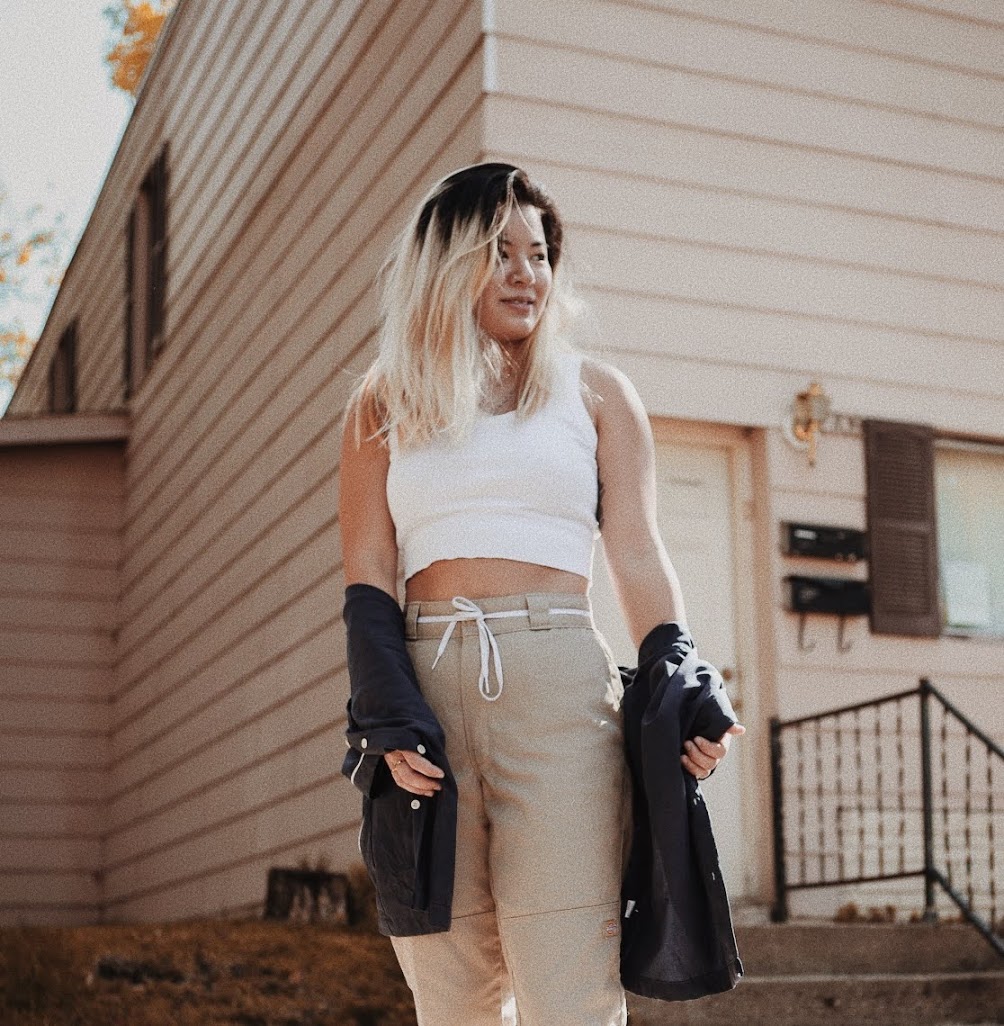 Tell us more about your latest EP
I started it in January of 2021. I had taken a little break from making music because I was feeling uninspired, unmotivated and was not in a creative headspace, so I felt like I had to get moving and make more music when the new year started. I made all 4 songs within a month pretty much, and then sent them off to my friends for them to sing to. It was a pretty quick process. Sometimes it takes me a minute to get started, but once I get going I can push things out pretty fast.
Who are your all time musical icons?
Odesza is one of them. They make some amazing stuff and have inspired me in so many ways. They also have a huge influence on my sound/style.
My music taste is kind of all over the board. Some other artists that I really like are The Lumineers, Clairo, UMI, Doja Cat, and Kali Uchis.
Who inspires your style and aesthetics?
Honestly, my friends do! They all have super cool aesthetics and I feel like I tend to pull different parts of their styles out and make it my own.
What is your creative process like?
I usually start with a chord progression or a cool new sound I really like and then build from there. If I am feeling stuck, I tend to listen to some of my favorite artists for some inspiration and ideas. I also like to work at night. I can't seem to really focus and feel creative during the day time.
What do you like to sing and write about the most?
For all of the songs I have put out, other people have sung/written the lyrics. I primarily stick to the music production side of things! But love and past relationships seem to be the pattern of what the lyrics are about for most of the songs.
Do you draw inspiration from other forms of art such as paintings, literature, cinema etc?
I mainly am inspired by musical artists, but I do feel like there have been movies or tv shows where I feel inspired to make something that would fit into some of the scenes.
What do you have planned for this year?
I am actually moving to the West coast very soon! I want to continue making music and collaborating with people and hopefully get an album out eventually.