Tell us about who you are
I began this project with the intention in mind that I'd inherently know how to guide myself artistically from moment to moment when I got there. This craving for authenticity throughout my life and career blossomed into something even better than I could imagine. I started the project 'Kendra & the Bunnies' a couple years ago, because I always knew I had been a rock 'n roller at heart, and it was time then to throw my hat in the ring. I have been performing my entire life, playing guitar, singing, dancing, acting, so it was more or less a natural progression.
What is your favorite song on the new album?
I just released a new album, and I'd say my favorite on there … or at least my current favorite is "The Dialogue". Last week, it was "Hey There Silent K", and the week before it was "wildflower".
Who are your musical heroes?
My new favorites are Prince, Madonna, Cher. Always Britney Spears, Grace Slick, Janis Joplin.
What are some things to do to keep your creativity sharp?
That's a great question. I like to read, write poetry, paint, go for walks, and play the guitar.
Who are you binge listening to these days?
Well, my new stuff, of course, and I have been listening to oldies jazz, Chali 2na, and Radiohead.
Tell us about your latest release and how it came about
I picked the concept of the album about a year before I started writing for it. I knew that I wanted to do a '90s inspired rock album with underground jazz influences and a beatnik poet vibe. I feel I really accomplished that with "of Consideration". That's the title of the 15 track album. Recorded in San Francisco.
Do you have any peculiar pre or post show rituals?
My pre-show ritual contains a variety of different types of pep-talks. My recent favorite is before a show I say aloud, "I am calm. I am cool. I'm collected. I do this all the time. This is what I do. This is what I do, baby!"
What's the future looking like for you?
I have some shows scheduled this summer in California, including mid-June dates in Modesto, CA and Hayward, CA. June 18, I am playing solo at The Federal North Hollywood. I also have two FULL band shows booked too. We are playing The Mint on July 9 and The Viper Room on August 12. Ticket details on my website: https://www.kendraandthebunnies.com
Who inspires your style and aesthetics?
Always retro, always fresh, always changing. Vintage textures, color-block tones, dual contrast.
I also love polished mod, elegant floral, and crystal adorned. My style is mostly inspired by comfort, the season, and accessories.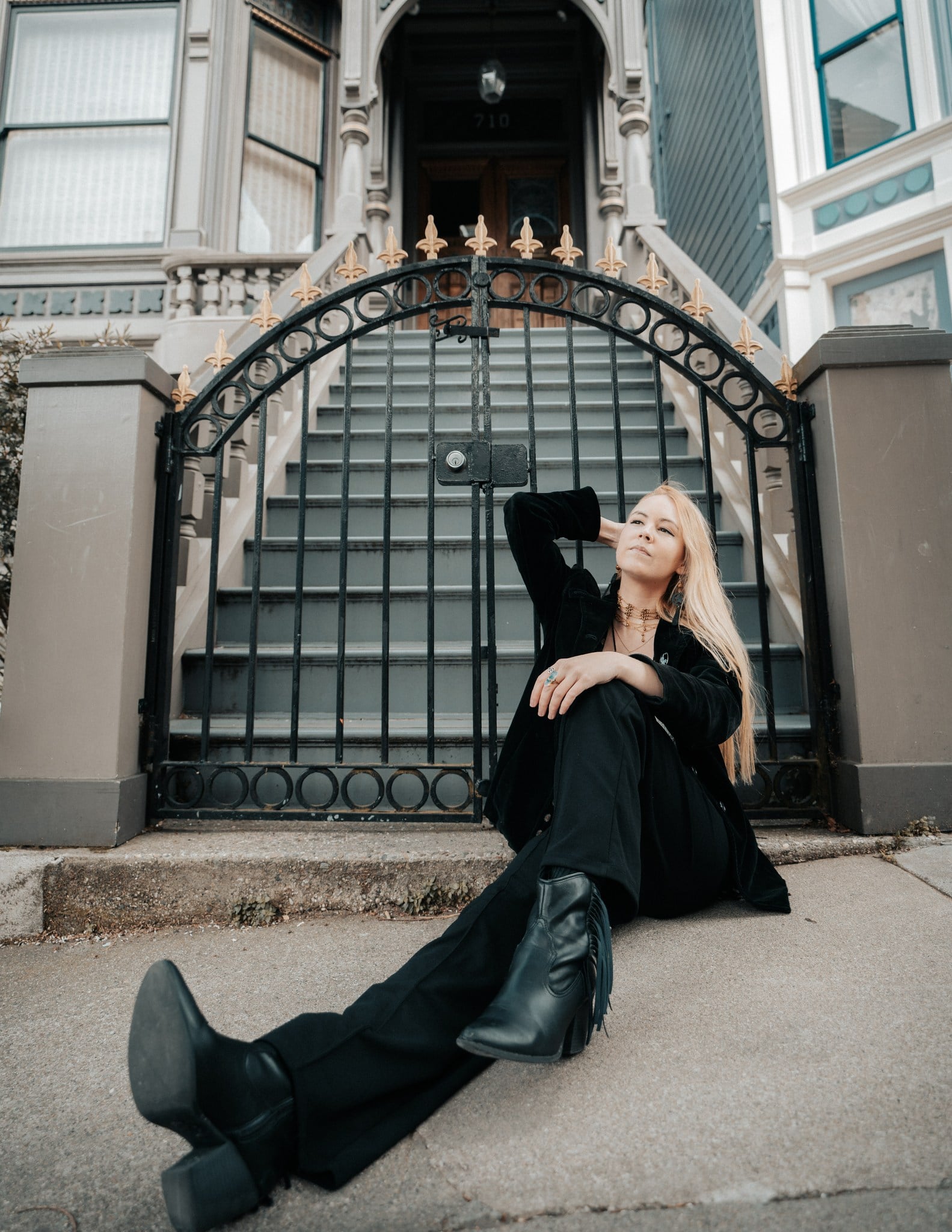 What is your proudest moment in your career so far?
My most proud moment recently was being nominated for three Josie Music Awards and one International Singer Songwriters Association Award. At the Josie Awards, I am up for: Best Artist of the Year (Multi-Genre), Best Song of the Year (Self Love Proclamation), and Best Music Video of the Year (Self Love Proclamation). This is such a significant awards show to be honored at. I am truly grateful for everything that goes into the process of creating and performing my music.
What do you think is the best way to make it as an artist nowadays?
Strong determination, stable spirit, ability to think quickly on your feet. A desire to discover more. A desire to make it more than anything else. A strong foundation and wealth of creativity.
What would you change in the music and entertainment industry especially after this past year?
People are so obsessed with artists being as young as possible. Artists are valuable at any age, and anyways, we all stay young forever in rock 'n roll.