Tell us about the many different things you do and how you started pursuing them
It's been a long ride. I've always been a musician, I started with classical piano as a child and was always singing and dancing. I began writing songs at the age of 15 and would perform those with the band I was in or solo with the piano. When I was living in NYC in my 20s, I was performing quite a lot, learning a lot about art and performance from my friends in the art, nightlife and fashion worlds and studying composition at Juilliard.
After moving back to London in 2013 it took me a while to land on my feet, my father passed away shortly after I got back and I had a series of relationships that I just was not ready for. In that time though I started writing from a more emotionally charged place, dealing with loss and healing. I taught myself how to produce and mix my own music. I ended up producing my EP Safe in the Dark, released in October 2020. 
What is the favorite song you wrote and why?
I would say that right now, I'm loving a song I'm calling "never sound the same" which I'm working on for my next project. I recently lost two very dear friends who sadly overdosed and I wanted to communicate that things might feel hopeless sometimes but they can also change for the better. It's for them but really it's a reminder to us all.
Who are your all time musical and dance icons?
Hmm, when it comes to music I would say Fleetwood Mac, The Beatles, Carole King, Celine Dion (that voice) and her French songwriter Jean-Jacques Goldman, William Orbit, Zazie, Alanis Morissette, Robyn, Lana Del Rey, David Bowie…the list goes on. A bit of a melange. For dance it would be choreographers like Pina Bausch, Hofesh Schechter, Sharon Eyal. Anyone who can convey raw emotion through movement is just so beautiful to me.
What are some things you do to keep you sane and inspired?
I do yoga and meditate a lot which actually helps me clear my mind and lets the information flow. I find inspiration from life and what's happening in the world, meeting people, film, art and most importantly nature, always writing down my thoughts and lyric ideas. I've got so many notebooks lying around my flat and so many notes in my phone. I work out what it is I'm trying to say based on what is important to me at that moment.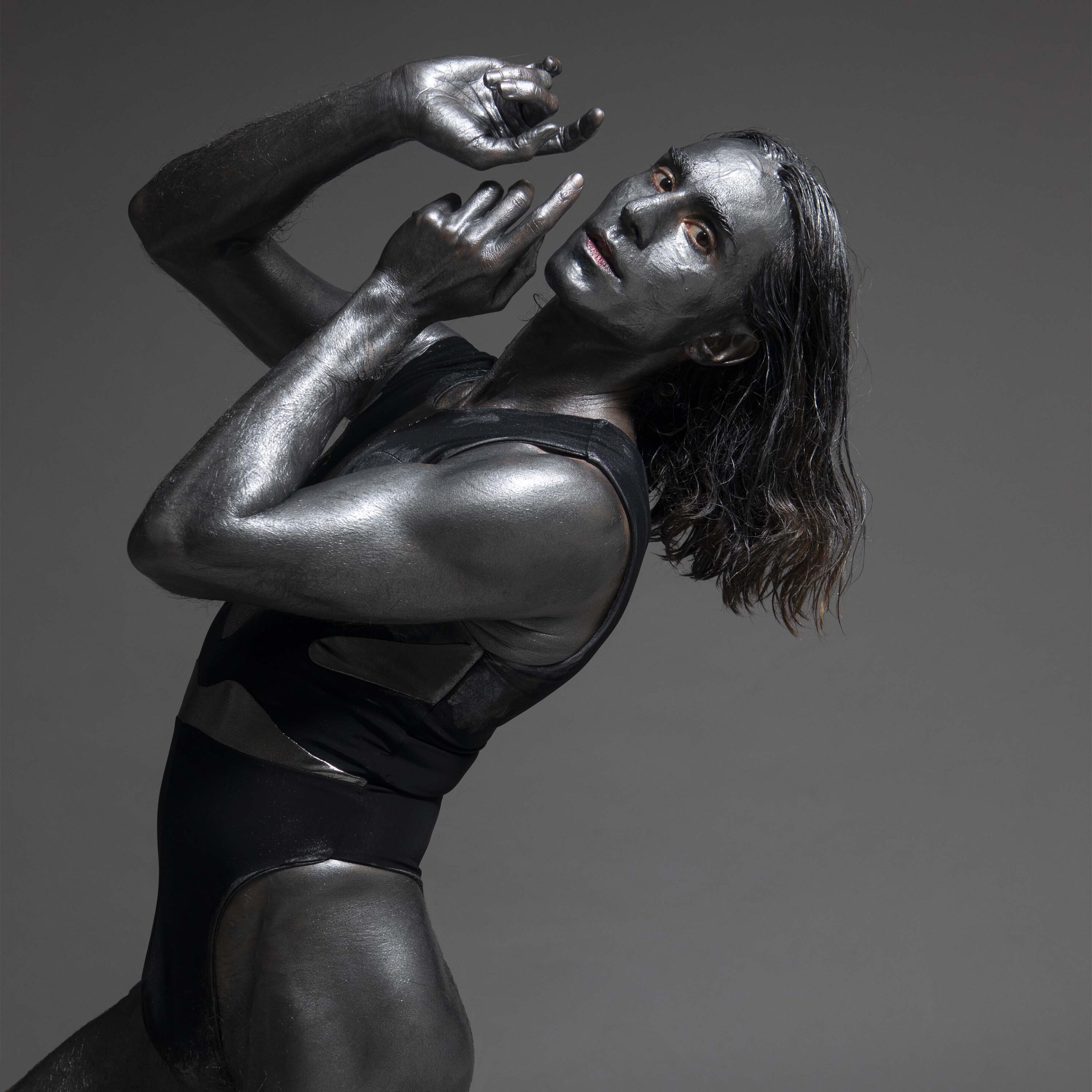 Who are you binge listening to these days?
Moby
How does dancing and other forms of art influence your music?
Dancing has crept into the way I produce. I want to be able to dance to my own songs and tell stories through movement, and I love the idea of other people dancing to my music. Recently I've been painting a series of mask paintings to reflect on the masks we all hide behind but also to address the idea that we can be whatever we want to be. We can choose. And this is definitely defining what I'm writing about.
Tell us about your latest release and how it came about
The lyrics "I have the light, that's why I feel safe in the dark" were about my journey of self-discovery. Learning to live with the darkness and uncertainty of life and balancing it with the light. The apocalypse I talk about was meant to represent those feelings of loss and emptiness, but it has definitely taken on a larger meaning after the pandemic.
What are your plans for the future?
My goals are to continue making music, and to become a better writer, producer and performer. I would love to be able to live full time from my art and right now I would really like to collaborate with other artists and producers and travel more. It took me many years to work out how I want to engage with music beyond writing, I spent many years working and not prioritising my music and when I started crafting my own music, I realised that I am happier and that has produced much better results for me as a person and musically. Hopefully a peaceful and happy future.
Who inspires your style and aesthetics?
Recently I've been into Richard Gallo, a performance artist who was based in NYC in the 70s who had a striking look. I follow fashion quite closely and I look to nature and shapes to inspire my aesthetic. My logo for example was based on my facial lines and from there it inspired the EP cover, my costume in the Safe in the Dark video and who knows what else will come from it. I like to collaborate with other artists who can bring new perspectives to the work as well. I'm quite lucky I have some incredibly stylish and talented friends.
What is the achievement or moment in your career you are the most proud of and why?
This moment, now, answering your question. I know that's cliché but it's true. I'm really proud to have created this EP and these visuals as an independent artist and that I get to share them with you. And I'm genuinely touched that you're interested to hear more.