Sarah Walk's latest body of work 'Simply' is a collection of stripped back versions of choice singles from last year's Another Me album as well as two brand-new tracks via One Little Independent Records (Björk, etc).
The first of the new songs written especially for the EP is "Secrets," using a laid-back groove and synths to construct smooth contemporary R&B.
"The new EP follows 2020's Another Me – an album produced by Leo Abrahams (Regina Spektor, Belle and Sebastian, Paul Simon, Pulp, David Byrne, Brian Eno) that explores her experience as a queer woman with themes of vulnerability, toxic relationships and patriarchal entitlement.
Tell us about this project
The 'simply' EP was an opportunity to re-imagine a few songs from 'Another Me' with different feels and arrangements, and I also included a B side from the LP and a new track. Oftentimes when I play live I find ways to re approach songs of mine to keep them fresh and interesting, and with the lack of live performances throughout the pandemic I wanted to try and find a way to bring that same approach to these songs in a recorded form.
What is the favorite song you wrote and why?
I think my favorite songs that I've written are the ones that come quickly. Some songs you have to work hard for and some you don't, and the ones that seem to fall from the sky are usually the ones that feel the most magical. I seem to remember those moments of creation like time stopped – And I vividly remember that when writing 'June', 'Time', 'The Key' and 'Crazy Still'.
Who are your all time musical icons?
I grew up with a lot of different musical phases and inspirations. I think the ones that had the biggest impact on me (for very different reasons) have been Joni Mitchell and Thom Yorke.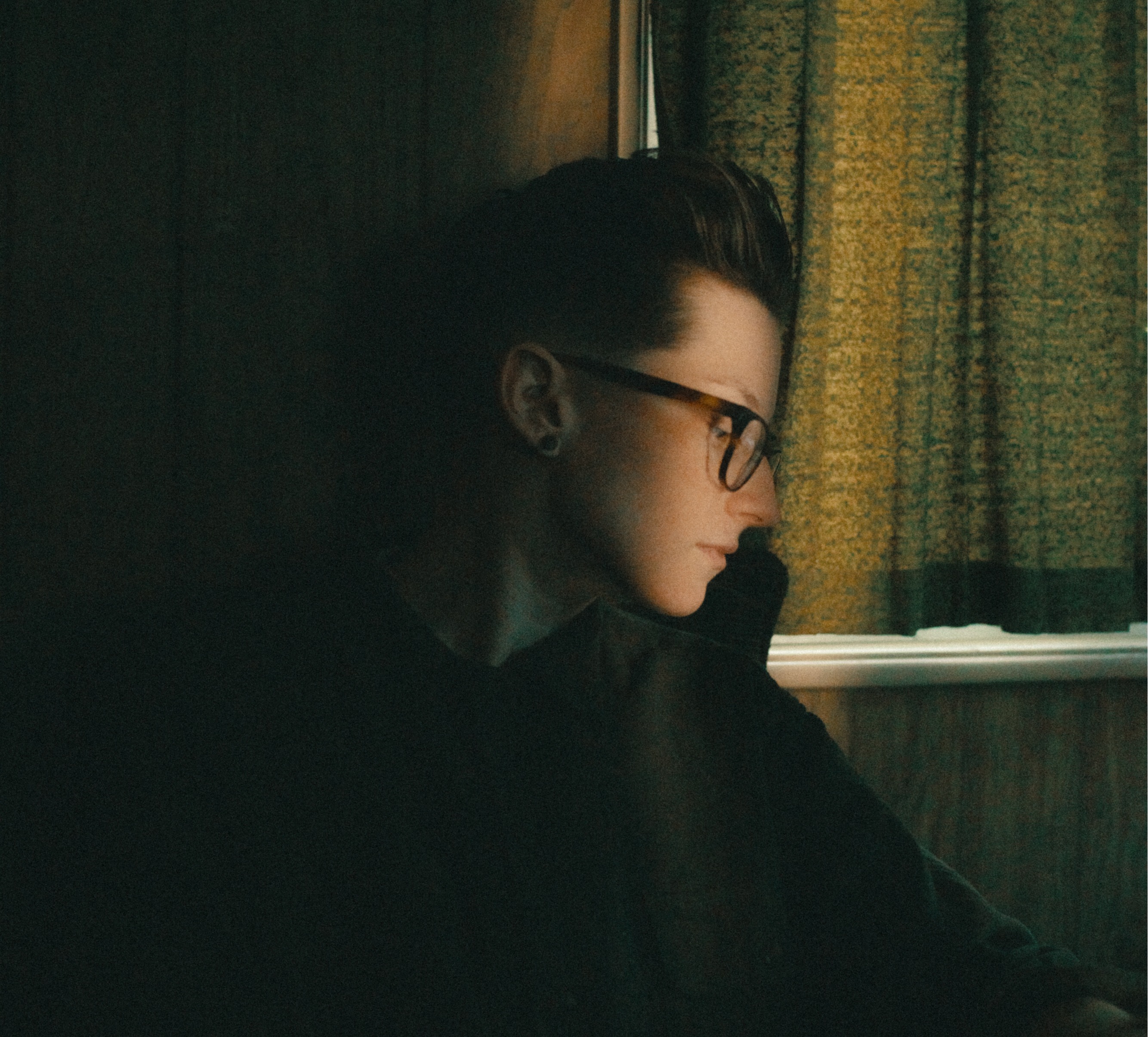 What are some inspiration sources for you?
Great question and a tough one to answer because I'm still trying to figure that out. Inspiration ebbs and flows and finding those magical moments of discovery and creation are often a mystery to me – which is what makes it feel so special. I'm really affected by the weather and love cloudy rainy days. I also think I write the best in the morning when I haven't let the distractions of the day take a hold of me. I feel the most connected to my inner self early in the day.
Favorite movie or TV show?
Tough to choose one but I thought 'I May Destroy You' was a masterpiece.
Tell us about your latest release and how it came about
My latest release 'Same Road' was on my LP 'Another Me' and then I re-released it with a different feel and arrangement on this new EP. I wrote that song 4 or so years ago in London with James Walsh, right after my then-girlfriend had left for the airport after visiting me in the UK. We were early on in dating and doing long distance because I was spending most of my time in London, and I had this overwhelming melancholy feeling with her leaving that I hadn't felt in any previous relationship before. I was sad to see her leave but also had this strong sense of calm and peace knowing that she wasn't going anywhere, which is sort of how the song concept of 'Same Road' came to be. (Fun fact: that girlfriend and I are now engaged and getting married in October!)
Do you have any peculiar pre or post show rituals?
Not really, I usually do a warm up before a show which is much shorter than it *should* be, and oftentimes I'll have a small glass of whiskey (they say it's good for the voice!). Then after the show I try to use a steamer on my voice for ten minutes if I'm on tour and have a lot of shows in a row ahead of me.
What's the future looking like for you?
I have a studio space now here in LA so I've got a few things that I'm producing on the calendar, and then once this EP of mine comes out I'm really just going to be focusing on writing and getting my next record put together. I want to make sure to give myself the time to feel free to explore different sounds and directions before I can zoom out and see the big picture. I also have a few side projects up my sleeve that I'm really excited about.
Who inspires your style and aesthetics?
I think my style varies a bit depending on how I feel that day – but I do think of myself as pretty observant of other people's aesthetics and I'm always picking up inspo from folks I see when I'm out and about. I like playing with gender expressions and am definitely masculine of center so I'm always trying to find things that fit my body well and make me feel confident. If you look good you feel good!
What is the achievement or moment in your career you are the most proud of and why?
Hmmm. I think the time I've spent in the UK and Europe touring is something I'm proud of and really cherish. I also played with the Boston Pops Orchestra right after college which was a huge honor and incredible moment.
It's really easy to get so zoomed in on the day to day that you forget to zoom out and see all of the accomplishments and milestones. I'm proud that I've released two full length albums and have had such an amazing team work with me and alongside me throughout my career, and I definitely owe a lot to the folks over at One Little Independent for believing in me and signing me back in 2015.
What do you think is the best way to make it as an artist nowadays?
I really think it depends on the kind of artist you want to be. But above all, the most important thing is finding a way to connect to your fans and enjoy what you're doing. When I'm having fun, I'm making better music so that has to be the starting point for everything else to follow. For some people, using social media and connecting that way is natural and rewarding. For others, it's playing live or putting out records. I think there are more paths than ever before for artists, which can be really overwhelming and distracting, so it's really important to keep your head down and not feel like you have to do it all, all of the time.
What would you change in the music and entertainment industry especially after this past year?
The first thing that comes to mind is paying artists more from streaming services. Royalty payments through streaming has been an issue since these services began but Covid has only made it more clear without touring and live income opportunities — the money artists are making from these platforms is not sustainable for the average musician.
I also think that playlisting shouldn't be run with such a gatekeeper mentality. Spotify has so much power in the trajectory of an artist's career from playlisting and it seems a shame that so much good music doesn't rise to the top. I know a lot of artists that don't fit into a certain genre or might not be easy background listening and I think those are the artists that struggle the most with streaming services. There's got to be a way for the success of artists to not lie so heavily in the hands of a few people.