Montreal-born, Toronto-based singer-songwriter Briannah Donolo aka Rêve ("dream" in French) was discovered when her performance of the national anthem at a Canadiens de Montréal game went viral. The last few years have seen her develop her sound with the likes of Joel Stouffer (Carly Rae Jepsen, Dragonette), among others. Rêve intends to create the soundscape that lives in her mind: playful, pop, and R&B influenced dance music that draws its inspirations from the heydays of 90s sophisticated Euro sound.
Her major-label signing with Universal Music Canada and Astralwerks acts as the first collaboration with Montreal production duo Banx & Ranx (Dua Lipa, Sean Paul, BLACKPINK and more). Having amassed a significant TikTok following, she has already started teasing "Still Dancing" in late May. Her first teaser has already garnered almost 220K views and her follow up teaser mashing up Dua Lipa's "Levitating" is now at 33K+ views. Yet glamorous, dark and surreal on the exterior, Rêve's repertoire is profoundly thoughtful and emotional at its core.
Coupling thought-provoking lyrics with melodies that will emotionally and physically move her audience, Rêve's music reminds you to embrace the emotions and parts of yourself that you are taught to perceive as flaws in today's world. Stay tuned for much more to come from Rêve in 2021.
Tell us about "Still Dancing". How did it get to where it is now?
The concept for Still Dancing came out of a conversation at my kitchen counter during quarantine. My roommate and I would drink wine and listen to house music to lift our spirits during lockdown. At one point during one of our dance parties I looked at her and just blurted out "Fuck we're sad, but we're still dancing". As the words came out, I knew they would make great lyrics. The tagline and the pre-chorus of the song lived in my notes folder for months. When I began working with BanxnRanx, I brought them the rough idea and they were immediately inspired. We wrote the rest of the song together along with our frequent collaborator Sara Diamond.
How do you think your relationship with trauma plays into your creativity?
I internalize my trauma and my music is the product of it. I often even romanticize it in my songs. In many ways the trauma of my romantic relationships is the basis for the bulk of the music on my upcoming album.
What's a musical guilty pleasure of yours?
Die Antwoord. That's the tweet.
What are some sources of inspiration for you?
I am heavily inspired by my hometown of Montreal and the "joie De Vivre" that lives at its core. I have met so many beautiful people who have forever left a mark on my soul and serve as the main source of inspiration for the music.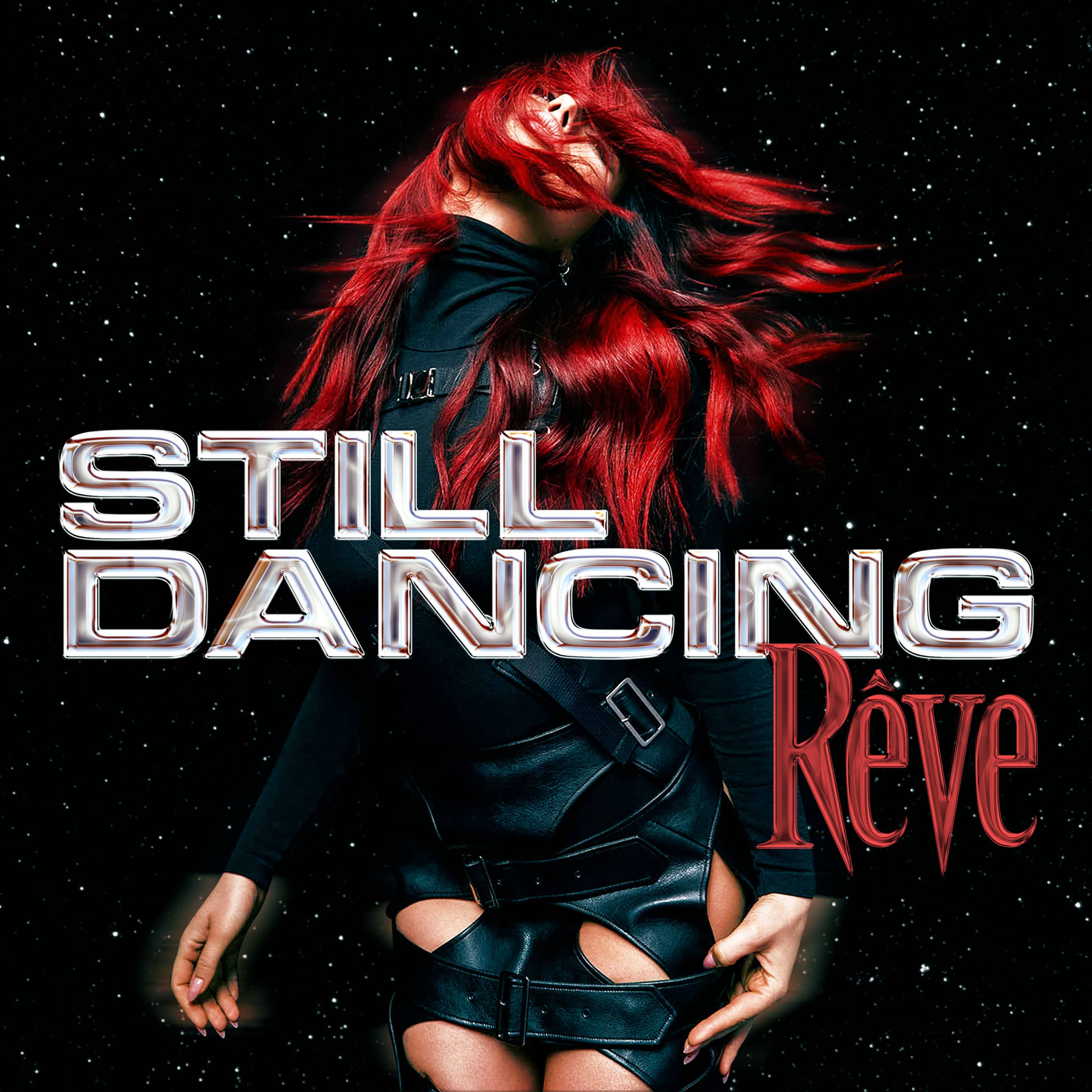 Who is an artist that you look up to more than others today?
There are so many. I think right now Doja Cat is inspiring me the most. Her last album is a literal work of art and her visuals are always super iconic.
Tell us about your experience working in the porn industry to pay the bills. What was a major takeaway from that time?
I worked for a brief period of time as a scriptwriter for porn intros (you know, the part that everyone skips) . I initially applied for the job thinking I was applying for the role of Copywriter for an IT company, as it was listed as such on the job listing. Much to my surprise when I showed up for the interview, the subject matter was a lot more explicit than expected. It was around the Holidays and I had just finished another creative contract, so I needed to find another gig fast. I decided to take the job and consequently spent the better part of a year coming up with new ways to get people to have sex. I'd often try to include zippy one liners in my scripts and whenever we'd get the footage back those would be the lines that would inevitably be butchered the worst. Needless to say, I laughed A LOT. The main takeaway was learning not to take life (and myself) too seriously.
What are some things you do to deal with anxiety and creative blocks?
I deal with anxiety and creative blocks differently, but both often come with the territory of being a musician. I used to get such crippling panic attacks that I've ended up in the hospital thinking I was having a heart attack on a few occasions. Luckily, during the onset of my anxiety in adulthood, I was surrounded by other creatives who had gone through the same thing and taught me how to manage it better. Exercise, structure, and balance really help, recreational drugs and alcohol make it worse! In terms of creative blocks, every situation is different. Sometimes it helps to bring another writer into the room to bounce ideas back and forth, and other times just shelving a song for a week or two and coming back to it with a fresh perspective helps to get rid of the block.
What's the future looking like for you?
The future involves a lot of new music, exciting visuals and hopefully a lot of live performances. I can't wait to get out onto the road and start performing my new material.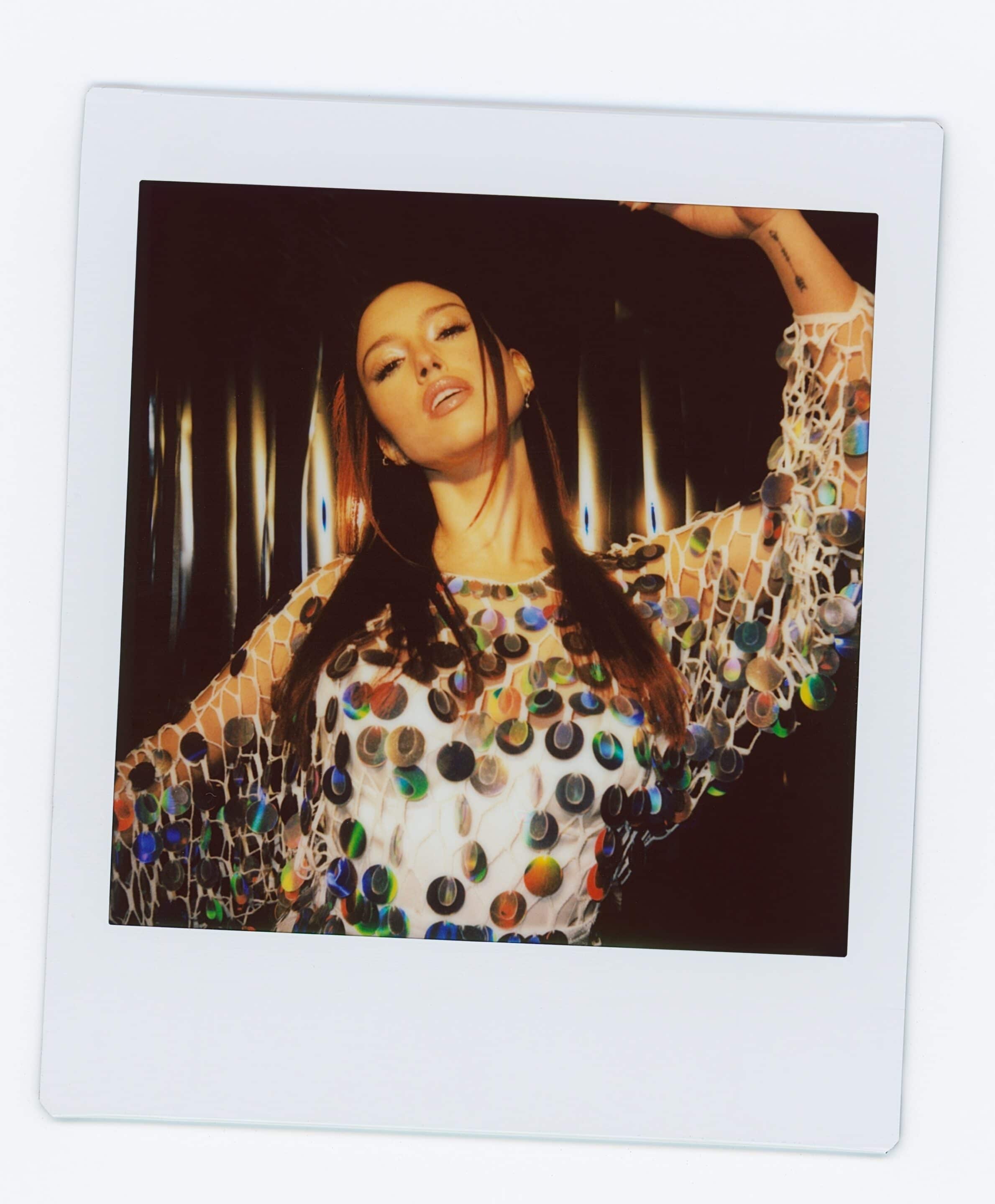 What inspires your looks, visuals etc.?
I'm heavily inspired by the fashion in the underground rave scene, specifically what you'd see in a city like Berlin. It's usually a darker color palette that plays with a lot of texture and hardware. I love leather and latex, so you'll see a lot of that in my visuals. I tend to wear a lot of black, not only because it's chic but also because my red hair stains absolutely everything.
What is the most embarrassing memory and most proud moment of your career so far?
I've had so many embarrassing moments onstage! I've tripped, forgotten lyrics, and even gotten sick in the middle of a song after having food poisoning. Those moments build character though and make for great stories. The proudest moment of my career was definitely signing with my labels in July 2020 and creating a body of work since then that is truly a reflection of my soul and my experiences over the years.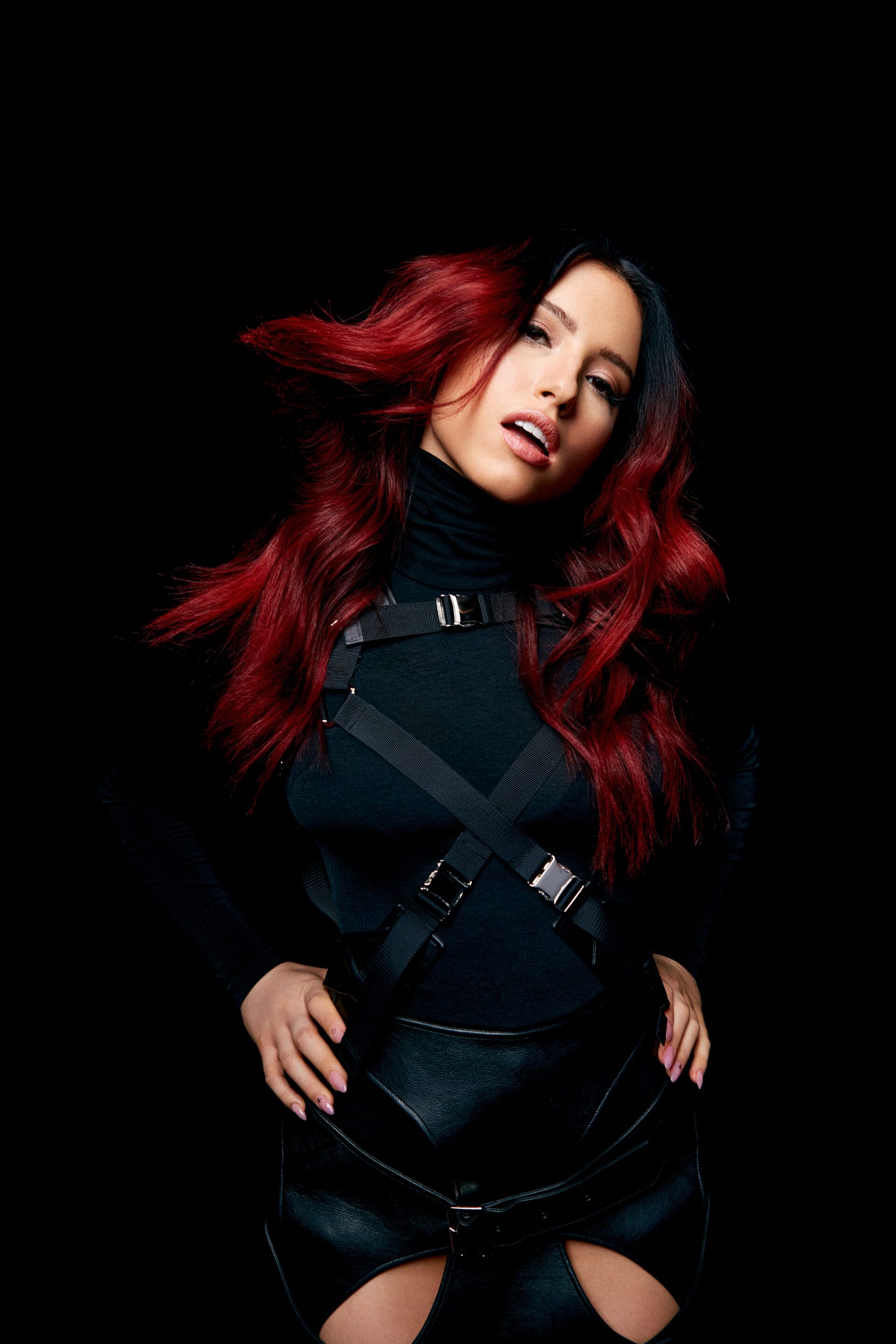 What is the best advice you've ever gotten?
Someone once told me that you become the average of the five people you spend most time with. They were totally right – you really become your environment, so it's important to keep yourself well surrounded and to protect your energy.
Where do you think the music and entertainment industry is headed after this past year?
I think we're heading into the roaring 20's! I think people are dying to experience music in a live setting again and it's going to come back in a massive way!