DBMK is the Nashville-based project of vocalist Kyle Knudsen and drummer Colton Ward. Since debuting the project in 2016, the duo have built up a tight-knit fanbase – dubbed the 'KULT' – by constantly pushing the boundaries of their eclectic but fresh alt-pop sound and crafting songs that explore the complex layers of the human experience with compassion and curiosity.
"Tough" arrives as the duo's first single since their independently released 2020 EP, 'Jump in the Dark,' which racked up over 2.5 million streams on Spotify alone. The new single shares a relatable tale of feeling left behind in a world that is moving faster and faster around you. Cohesively fusing reflective lyricism with catchy pop melodies, experimental electronics, textured percussion and even a standout guitar solo, DBMK deliver a little something for everyone with "Tough."
Tell us about the genesis of your project. How did you get to where you are now?
Colton: Kyle and I met through a mutual friend in our hometown of St. Petersburg, Florida. I was a big fan of the music Kyle was making and I had even been to a few of his shows. We met and instantly aligned in terms of the music we were both striving to make. We started making songs together and booking tours all on our own. The two of us decided to make the move to Nashville, TN around a year ago… and the rest is history.
What is the favorite song you've written and why?
Kyle: Our favorite song is always the one we're currently working on. So, in this case, it's a song that hasn't come out yet.
Who are your all-time musical icons?
Kyle: First and foremost it's Freddie Mercury and Prince. Forever and ever. But, The 1975 is the band of our lives and largely what we bonded over when we first met.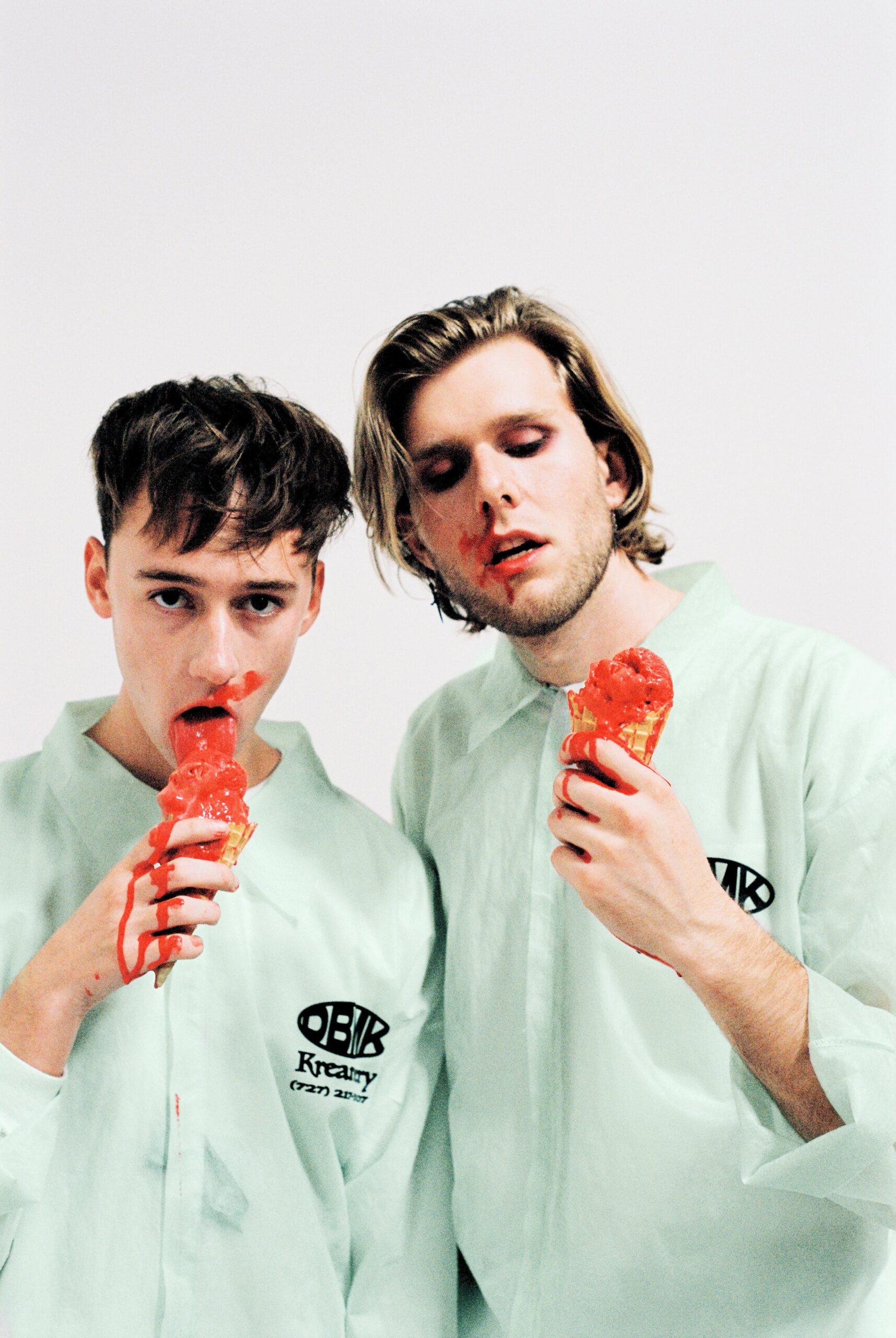 What are some things to do to keep your inspiration alive?
Kyle: Taking breaks is huge. Sometimes you need fresh ears on an idea, or maybe you need a good night's rest before coming back to a demo. Living some life is also great for inspiration. If you're locked away in the studio all day, what do you have to write about? Go out and experience things, take a bike ride, walk to the deli.
Who are you binge listening to these days?
Colton: Oh man, I think the Kanye album has been super inspiring for both of us, no surprises there. We also love this band from the UK called WARGASM, as well as Terry Presume, and Binki.
Favorite movie or TV show?
Kyle: I think we can both agree on the band's favorite collective show being Tim Robinson's 'I Think You Should Leave.' We have the most inside jokes about that show.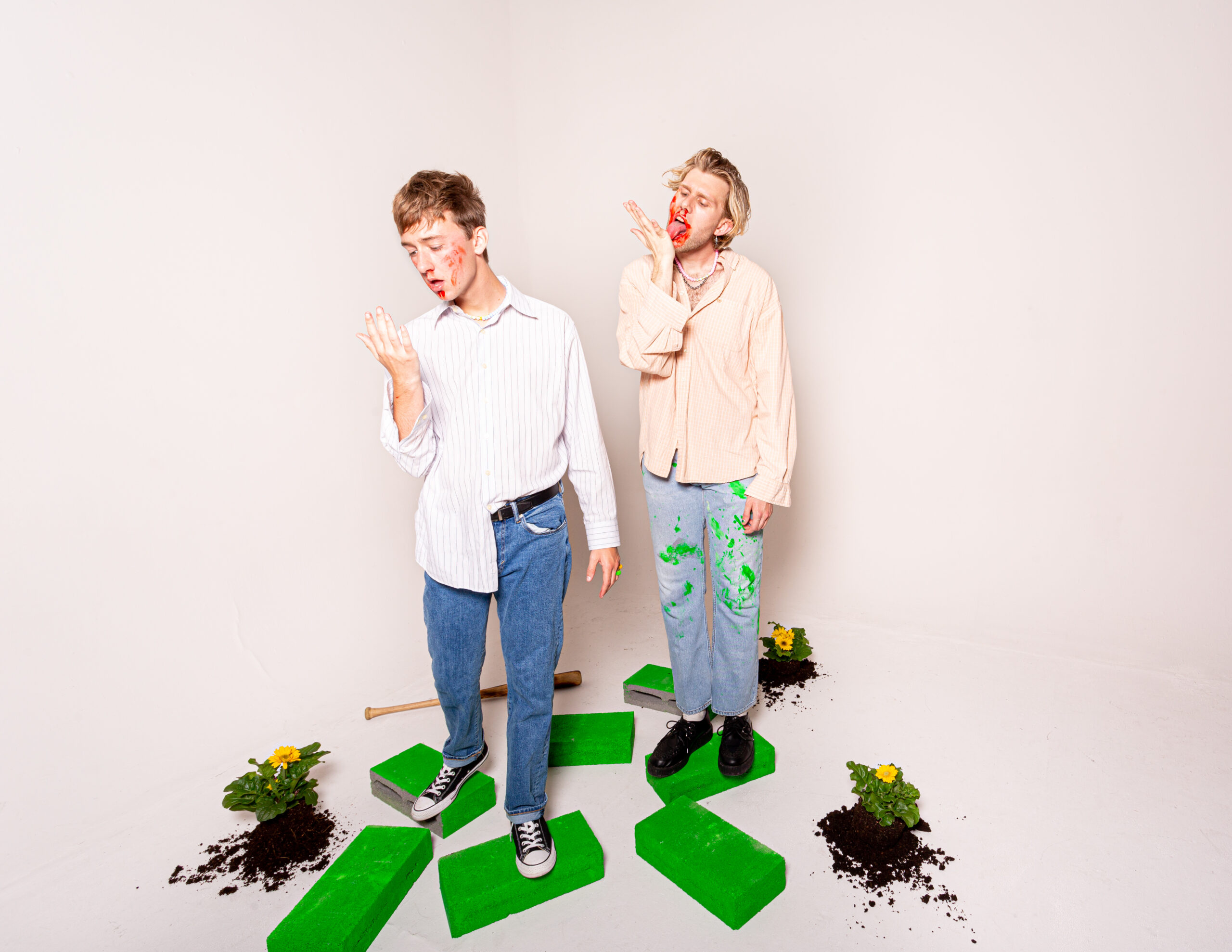 Tell us about your latest release and how it came about
Colton: I had just gotten off a horrible shift at the coffee shop job I was working at and stopped by Kyle's house. As soon as I walked in the door he showed me a beat he was working on that morning. Immediately we both felt like this was special, so we started writing to it. Both of us were feeling fed up with having to split our time between work and music, and decided that's what we wanted to write about. By the end of that day we had what we felt like was a pretty solid demo. The next day we sent it over to our friend Jeff Hazin in Toronto to get some feedback and to see if he wanted to mess with some production. He immediately went to work on it and by the end of THAT day, we felt like we had a finished product. It all came to fruition very quickly and we were extremely proud of what we had created.
Do you have any peculiar pre or post show rituals?
Colton: Nothing crazy in particular. I wish we did, though. That'd be cool. I'd say for a post show ritual, more times than not, going for a late night Taco Bell run. We both get a cheesy bean and rice burrito. It's like one dollar and delicious. I want one right now, actually.
What's the future looking like for you?
Kyle: Dang, as long as we can get the climate crisis under control- the future looks good for DBMK. We're two best friends making only what we love and growing our audience base of the most incredible and special people ever. We're excited. This thing is only getting better and our best is yet to come. We're healthy and ready for this journey.
Who inspires your style and aesthetics?
Kyle: Oh my god, where do I even start?! We pull so much inspiration from things outside of music, especially fashion. Lately we've been feeling good about combining a counter culture ethos with timeless looks. Much like our music, we love to express our personalities through how we dress and it often ends up eclectic. We adore but cannot afford designers like Ann Demeulemeester and even Marc Jacobs' Heaven line, but opt for our DIY versions of those expressions with thrifted and sustainable alternatives.
What is the achievement or moment in your career you are the most proud of and why?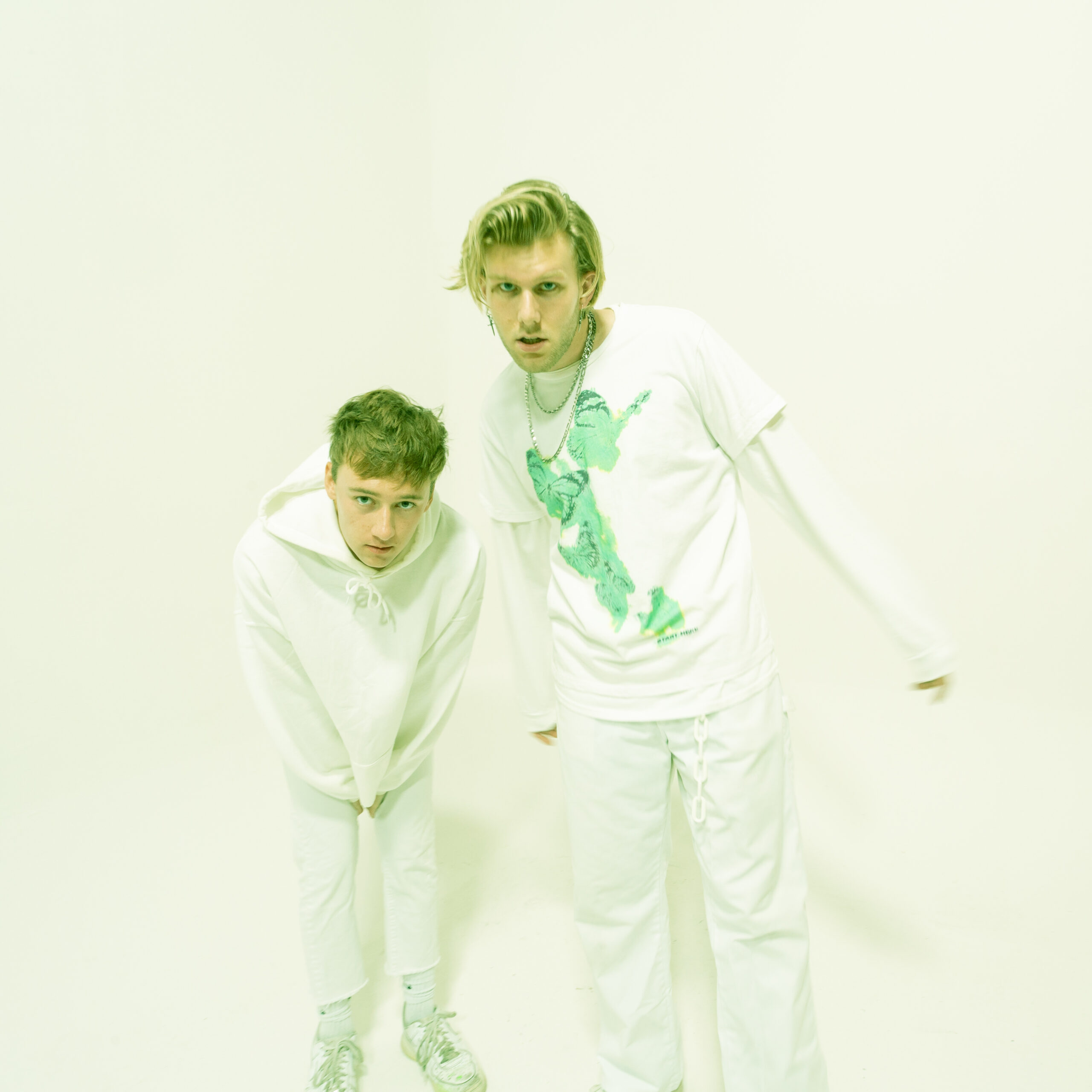 Colton: There are so many things that come to mind, but honestly the things we are most proud of are selling out shows that we headline and meeting the kids that choose to subscribe to what we do and know every word and sing them back to us like their lives depend on it. We cannot wait to see that grow even more.
What do you think is the best way to make it as an artist nowadays?
Colton: Do whatever you can to cut through the noise. There are so many people out there that will do your job and do it better. Find what makes you different and unique and lean into that.
What would you change in the music and entertainment industry especially after this past year?
Kyle: There's a lot that needs to be changed in the industry right now. If I could make change right now this very instant I would make room for more pay transparency between Artist and Label partners. Much like any other industry, there are a lot of outdated business models that keep creatives at the poverty line while the rich keep getting richer. Imagine the landscape if a record deal didn't largely mean a new artist is getting taken advantage of.