Alternative-pop artist, Kailee Morgue is set to reveal her blooming single "Good Day To Be My Dealer" via Thriller Records. The track is the follow-up release to Kailee Morgue's recent release, "Queen Bitch" and can be found on her debut album, 'Girl Next Door'
What inspired this last release?
This release was honestly years in the making so it was inspired by a lot of real life ups and downs! Struggling with insecurity and the need to ruin my own life all the time. The past few years have taught me so much about strength and resilience, I'm thankful to have made it to the other side and made art out of it!
What is something you can't live without?
I couldn't live with books, I read pretty much every second of the day that I'm not occupied doing something else. I'm obsessed with escapism, I'm a very imaginative person so I love getting lost in a good book and sometimes it inspires songs like 'End Of My Life'!
What do you remember the most fondly from the time you were writing this record?
I honestly can't remember so much of the process of making this album because it feels like forever ago but making the 'End Of My Life' was so fun! I made the serial killer mask myself and we pretty much just threw a birthday party and shot it, we ate cake, I got a little tipsy and we ran around pouring cereal on each other on camera, it's one of my favorite music video experiences ever!
What's your favorite thing to do besides music?
My favorite thing to do other than music is probably reading! I also love thrifting and going to vintage shops, my grandma used to take me to the antique mall as a kid so I love looking for little mom & pops and finding the best vintage spots!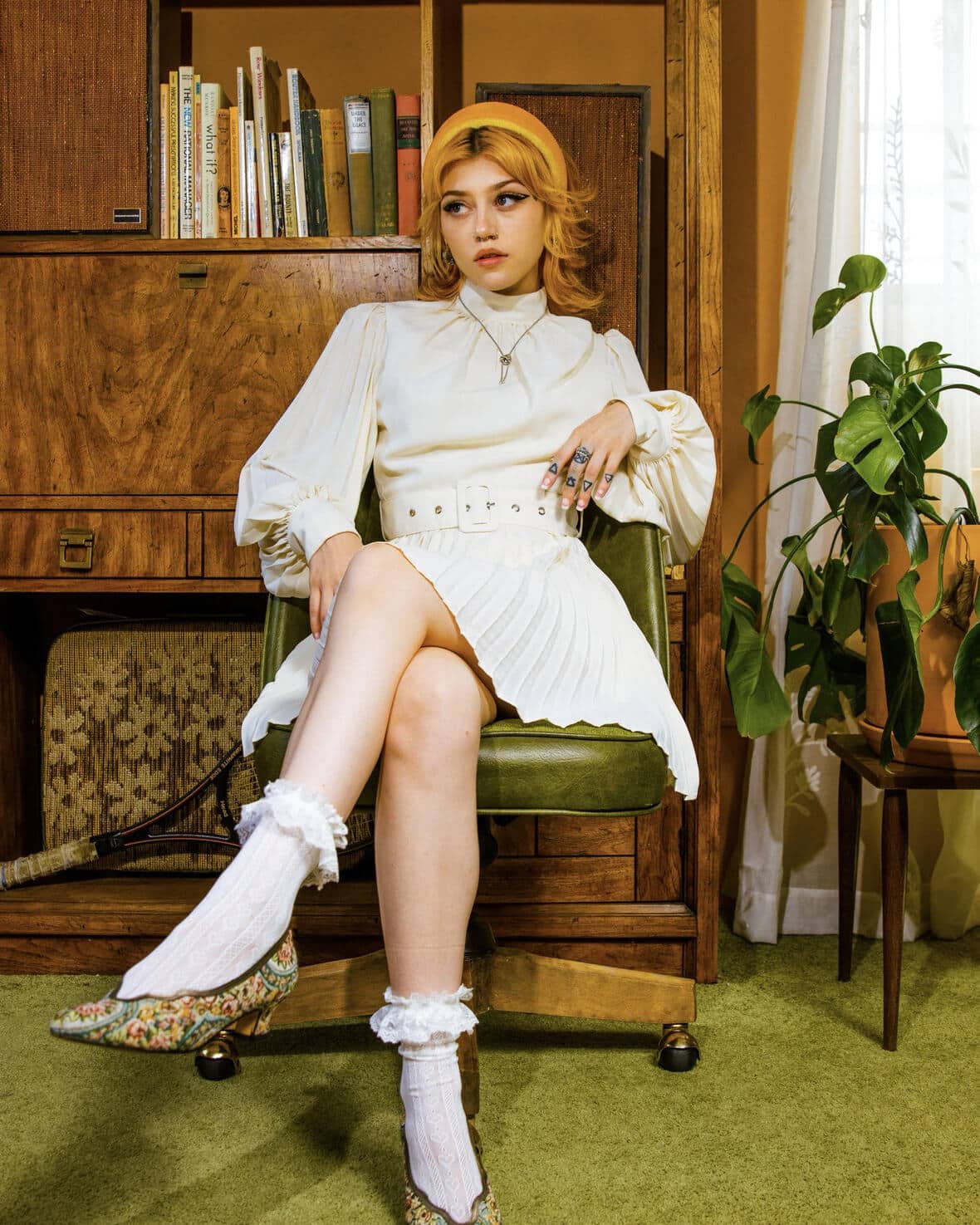 What's a record or artist that shaped your creativity?
Liz Phair really influenced this project a lot. I admire her so much as an artist and a woman in music navigating stardom in the 90s/2000s! She's so badass and vulgar in this down to earth way, I 10/10 recommend her book 'horror stories' she's incredible.
Who is an artist or band you look up to today?
I really love Taylor swift (as I'm sure literally everyone else does) but she's really carved such an important place in pop music and she's been doing it for so long it's so inspiring to see! She never compromises her artist integrity for the sake of selling records and that's so important to me! Honorable mentions as well: Kacey Musgraves & Morgan Wallen
What excites you the most about what you do?
I think every aspect of being an artist excites me for different reasons. I love the process of making the music because it's so introspective and personal. Making the visuals is so so special to me too because it's almost using a different part of my brain for a different creative medium & and of course playing shows and meeting the fans is always surreal!