Photography: Kristin Indorato
The new album from Anana Kaye and Irakli Gabriel inadvertently takes the form of a prophetic farewell to the project's co-writer and their dear friend, the late David Olney. On January 18th of last year, the revered singer-songwriter passed away while on stage in Santa Rosa Beach, Florida – the day the final touches were put on the record. Just over a year later, 'Whispers and Sighs' was released. 
The album dances between sullen, melodic omens of departure and vigorous anthems that could score scenes of golden chalices smashing against concrete walls through sleepless nights. It begins with a 20 second instrumental overture called 'The Station' that takes the first tender steps into the soundscape with somber, velvety violin tones, followed immediately by 'My Favorite Goodbye'. 
On the first full track, Olney's lead vocals echo the stronger elements of Neil Young's narrative undertones, delivering it with primitive grace and unapologetic vulnerability. Kaye's harmonies provide a backdrop to the song that caresses its overall essence tactfully and illustrates a pleasant contrast between David's voice and her own. It's a minimalist conglomeration of piano, acoustic guitar, violin, and Sylvia Plath-esque word pictures that crown 'My Favorite Goodbye' with the majesty it so effortlessly conjours.
The string sections that appear throughout like parceled little symphonies and lyrics that seem to reflect on things both real and imagined grant 'Whispers and Sighs' a sort of rustic mystique that envelops it from start to finish. The more upbeat tracks on the album maintain the thematic pulse in their own way.
'Thank You Note', with its Salsa inspired percussions and sweeping violins that cut back and forth, feels like the theme song to some deranged Havana romance.
'Last Days Of Rome', the album's undisputed banger, invokes David Bowie and The Rolling Stones in a soulful crescendo of horns, electric guitar, and a thunderous vocal delivery from Kaye. Despite being far more energetic than the others, the song doesn't feel out of place, and it's definitely one of my favorites on the record.
Undoubtedly, however, my favorite song on 'Whispers and Sighs' is the title track itself, 'Whispers and Sighs'. There seems to be something at its core that screams out in a tone of doomed empathy – like a sad ballad of acceptance. That's not to say, however, that it's overwhelmingly depressing, because it's not. It's absolutely beautiful.
The song kicks off in a convergence of piano and strings that bloom together from beginning to end, rising and falling with the pacing of the music throughout. While much of it is almost Transylvanian in tone, there's a sort of benevolent reprieve when the chorus hits. It shifts to a major key as everything comes together in a harmonious sway, the orchestral section mimicking Anana's voice like the colossal shadow of some solitary dancer in an empty ballroom.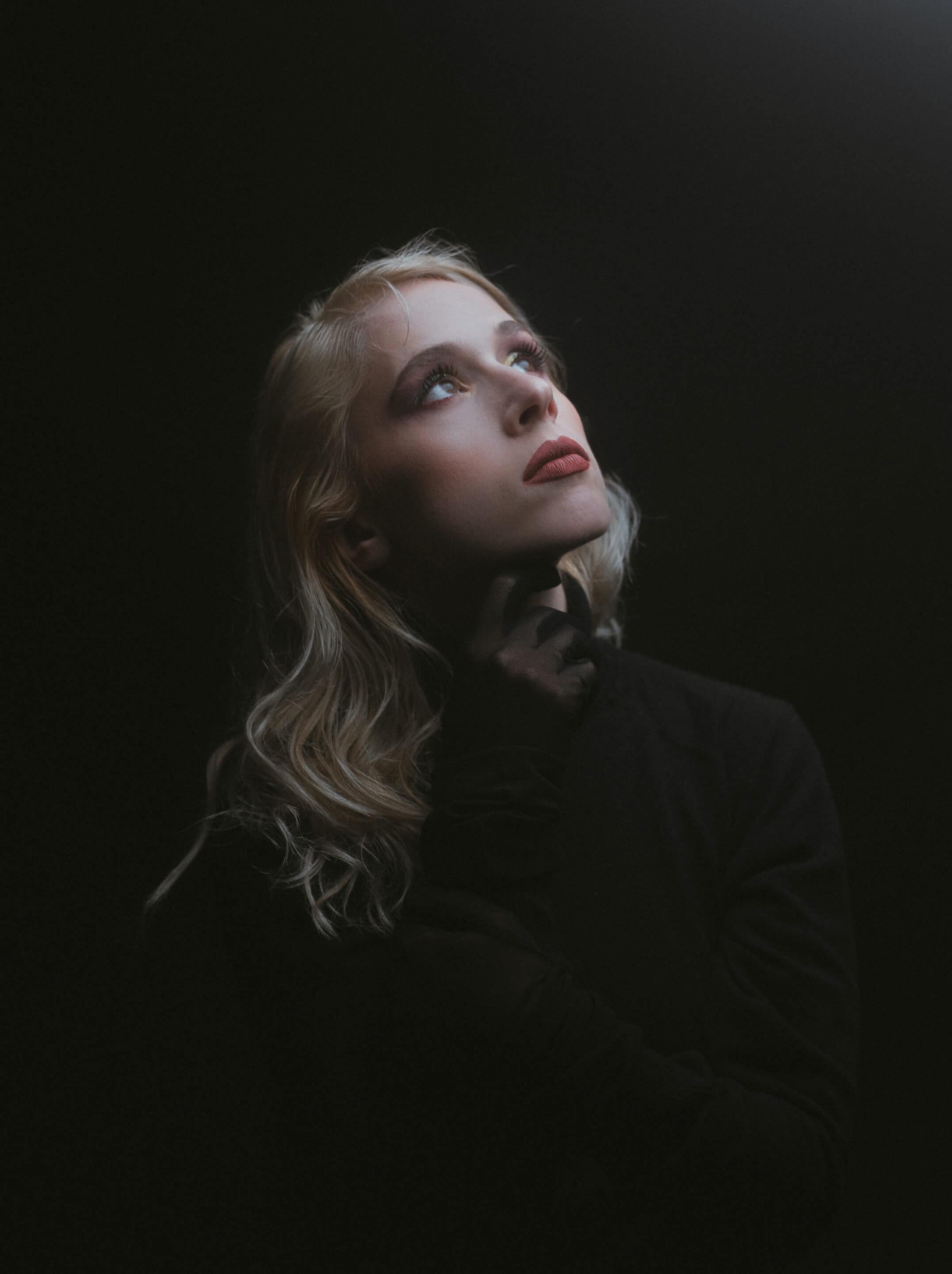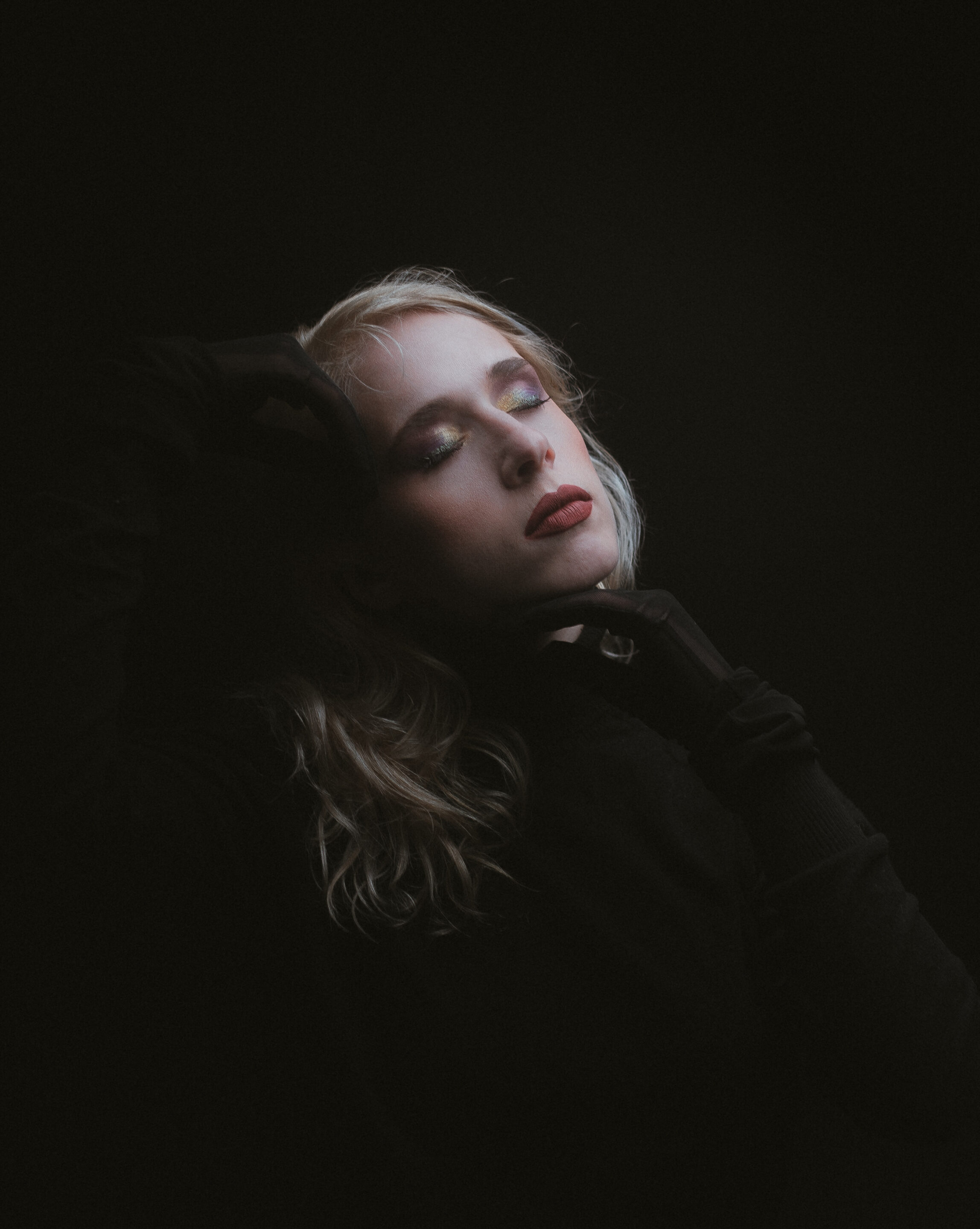 It's so well constructed and sincere, holding in its grasp that all too familiar hint of ineffable serenity that brings tears to your eyes and wipes them away all in a single motion.
The album closes with 'The Great Manzini (Disappearing Act)', an absolutely bone chilling final recitation from Olney that reads like a timeless poem. It opens with a petrifying acapella intro delivered in Megrelian (a sub-language of Georgian) that sounds like a mournful hymn. I have no idea what it translates to, but that seems to make it all the more entrancing and mysterious.
What follows is a foreboding monologue told partly in spoken word and partly in song that is akin to the dimming days of Leonard Cohen and his haunting final record 'Thanks For The Dance' (also released posthumously). With lines like "The last train has left the station" and "This city's under quarantine", one can't help but shiver at the foreshadowing nature inherent in such words.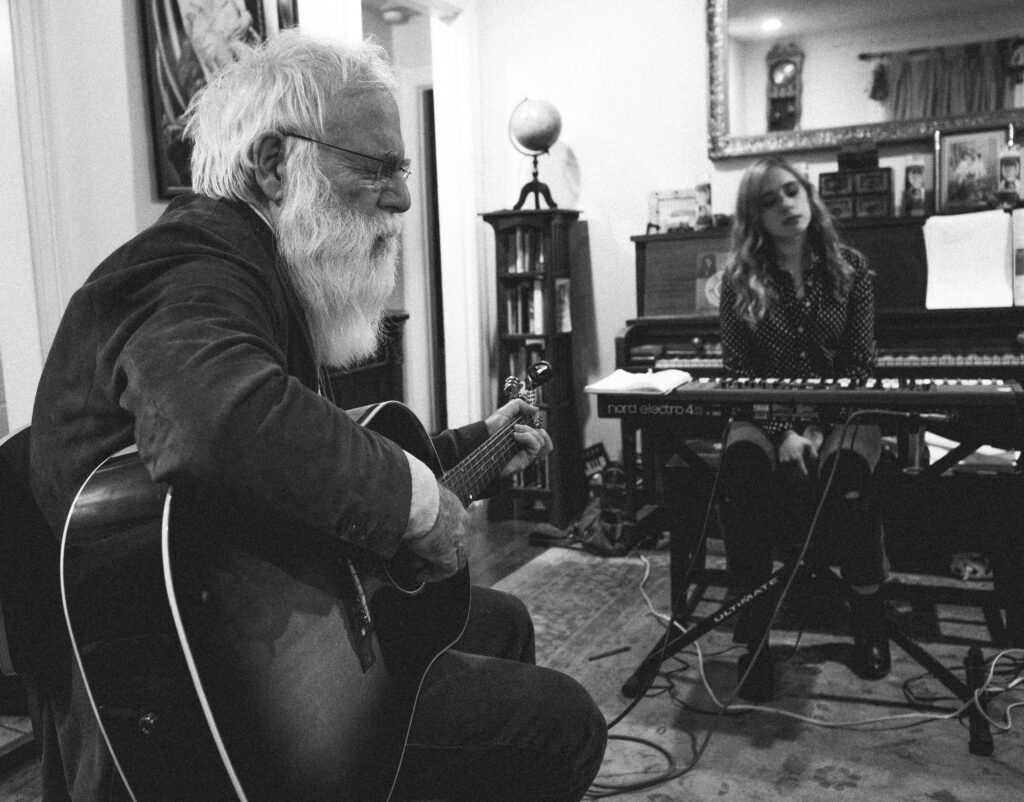 Anana Kaye, Irakli Gabriel, and David Olney have created something that is bleak, beautiful, evocative, and soul-stirring, and it's a record that keeps your senses heightened from start to finish. Above all, 'Whispers and Sighs' is an album near and dear to the hearts of its surviving architects because of what it represents: a vessel of continued existence for the man they knew and loved.
The two have always kept boldness and unconventionalism at the forefront of their artistic endeavors, and their new album is no exception.
It also might just be their masterpiece.