We first found out about Sedona Legge when we spoke to killer stylist Donna Lisa a few weeks ago. Sedona had designed one of the head pieces used in a stunning editorial photographed by Brian Ziff and styled by Donna herself.
Well, we did a little digging and found out that Sedona actually does it all. She's a designer, model and actress.
She told us she loves "anything creative and artistic; I've weaved my way around the arts beginning at a young age with acting which is one of my major passions. Fortunately, my family has been a huge support and has instilled a general belief in me that anything, if you work hard towards it, is possible."
Her first steps into the entertainment industry date back to when she was a teenager and living in Sydney Australia. She cast in the feature film "The Shallows" and right before we moved to Los Angeles, I signed a modelling contract.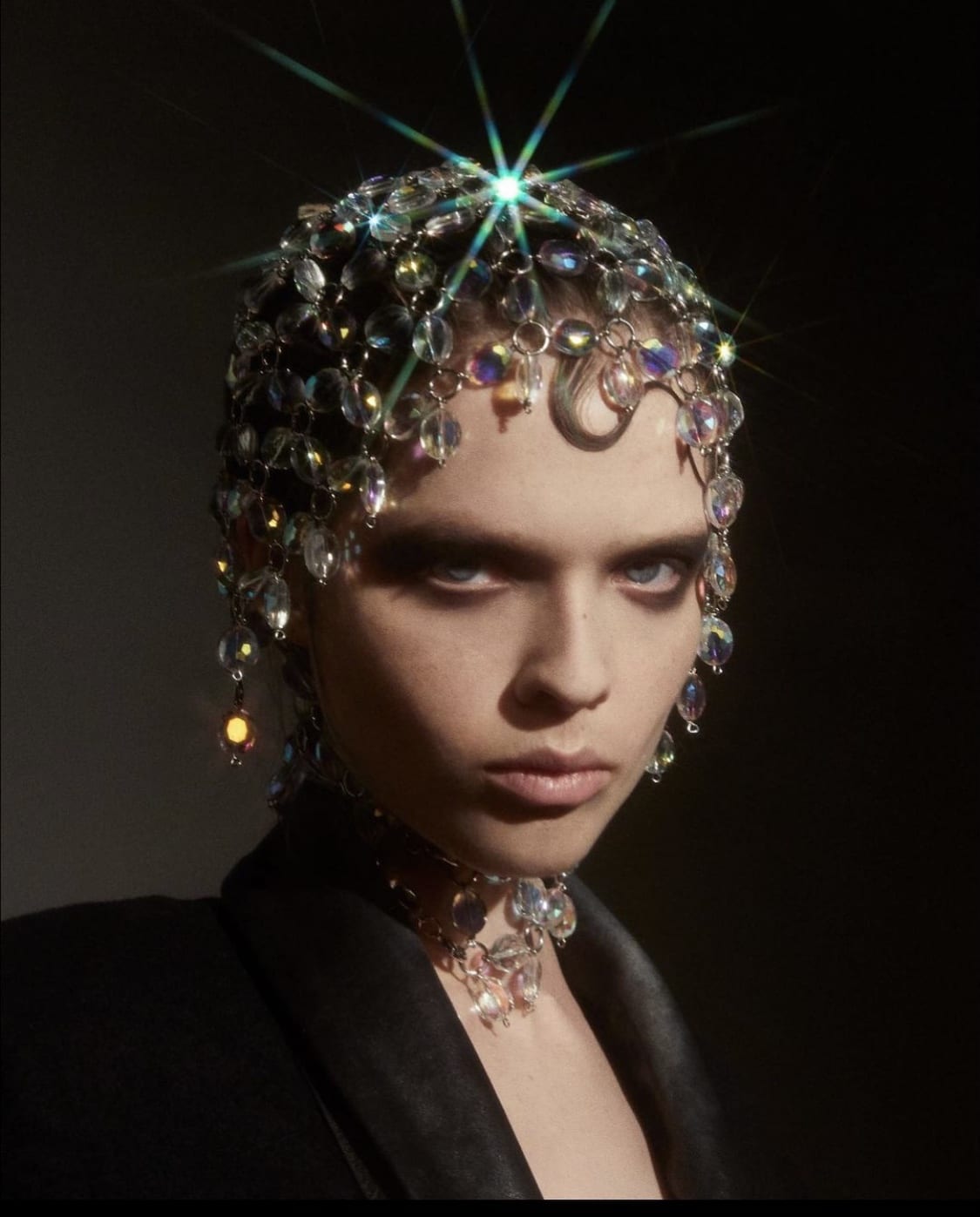 Happy ending? Not really as it was only the beginning of Sedona's flourishing career.
Her love for design came about in an organic way, she tells Mundane.
"As a model, I was exposed to some amazing designers. After working as a mood model on a Tom Ford collection, I was really inspired by the process, so I made a trip to DTLA fashion district and bought some materials.
I immersed myself in designing, and I was extremely fortunate to know some amazing creatives that really supported my dream and my growth. We want Chained by Sedona to be a brand that grows organically, we will only create a campaign if we have the funds to pay all creatives/models within 7 days of the shoot.
If we don't have the money, we won't shoot the campaign. Also, we have pledged to give back, and donate from 10% – 20% of our proceeds to NAACP Legal Defense Fund and My Brother's Keepers Alliance."
Her designs are definitely edgy yet still classy and lean.
"What really inspires my designs – she confesses – is that sense of "extra" and taking any existing outfit and making it unique by adding a custom piece to it. I'm constantly trying to find different ways to hang chains and beads on the body to make it look unique and alluring. Of course, I've been incredibly inspired by working as a model with Gucci. That sparked my love for everything Victorian and bejeweled."
We asked her what's the best advice she could give to young creatives who are starting out in the fashion world and she was laconic and extremely straightforward.
"Believe in yourself 100%.  Period. Believing is such an integral part of succeeding.  If you can visualize it, you can manifest it."
We'd listen to her, if we were you!