Photo Credit Adam Ouahmane
From criminalizing cross-dressing to becoming a LGBTQ+ friendly community, Chicago has grown into a city in which drag designers and artists, such as Loren J. Frank can now thrive. Loren J. is a trans woman from Seattle, who made her way to the Windy City 10 years ago to study painting and videography at the School of the Art Institute of Chicago.
There, she took various design classes and eventually learned how to sew; later using her new found skill to train herself into becoming a fashion designer who now has consistent commission requests from other drag performers.
Also known as JForPay, her personal drag style is very whimsical, colorful, and youthful — with a bit of sparkle added to every costume. She is someone who started off walking the stage of amateur drag shows in 2014, to later creating costume designs for contestants featured on RuPaul's Drag Race and other televised drag competitions. As her popularity grew, requests for artistic collaborations from drag artists increased, and all while she put on her own fashion shows in the city of Chicago, just as she did earlier this year with a whole cast of drag artists.
We sat down with her to catch up and see where she's headed next!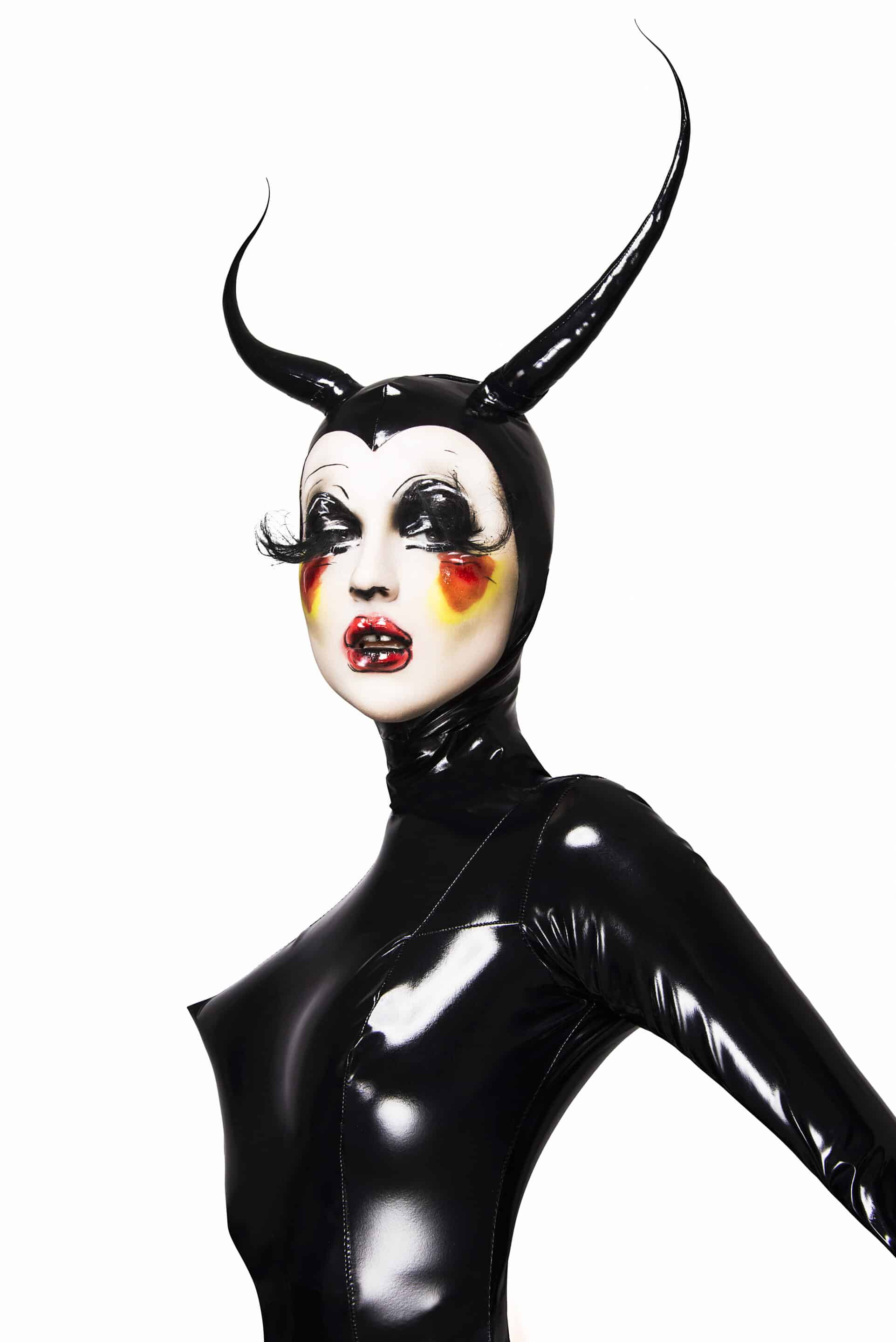 Mundane: How did your journey begin as a fashion designer?
Loren J.: I started teaching and making myself drag in school (SAIC). It was mostly putting together outfits and making some little accessories or learning how to drape fabric, but I didn't really start taking it seriously until after graduation. I wouldn't say that I really started intentionally designing until 2015 or 2016.
I really wanted to make some pieces for myself, because I was really tired of wearing stuff off the rack. I had a sewing machine and just sort of figured it out. It really was a full trial and error process as I did not really know what I was doing. After a couple of years of experimenting with that, I started getting good enough at it that people started noticing my work.
When was your first job as a designer?
My friend Eva Styles was actually the first person to ask me for a piece in 2018, she was like, "You're getting really good at costume design for yourself, I would love to have something from you." So I started making pieces for her which led to a bunch of her friends requesting one and it's been basically non-stop since. Shortly after I started working with my client Saint who was on season three of Boulet Brothers Dragula. I worked on a red carpet look for her in 2019, and she kept hitting me up over quarantine to make pieces for her which really helped me stay afloat during such a difficult time.
What was it like creating costumes for Rupaul Drag Race contestants?
So very cool… and intimidating at the same time. I remember thinking that I had been doing this for four years at that point, yet I still felt like I was entering a new chapter of my career.
I did two looks for Denali for season 13, and then more recently, this past season, I did work for Willow Pill. She just won season 14, so I did her final performance's costume, as well as the look she was crowned in.
What is your design process like?
I really like to collaborate and create a creative partnership with the people that I'm working with. I wouldn't necessarily consider myself someone with a super strong and specific design aesthetic because I've always worked towards making something based on what my client is wanting to achieve and communicate with that specific costume which I think ultimately has been really helpful as it helped me understand and interpret the needs of my clients more clearly.
It's sort of going like "Well, I've never made a cosplay before, but I'm gonna learn because that's what you need, and I'm sure I can figure something out."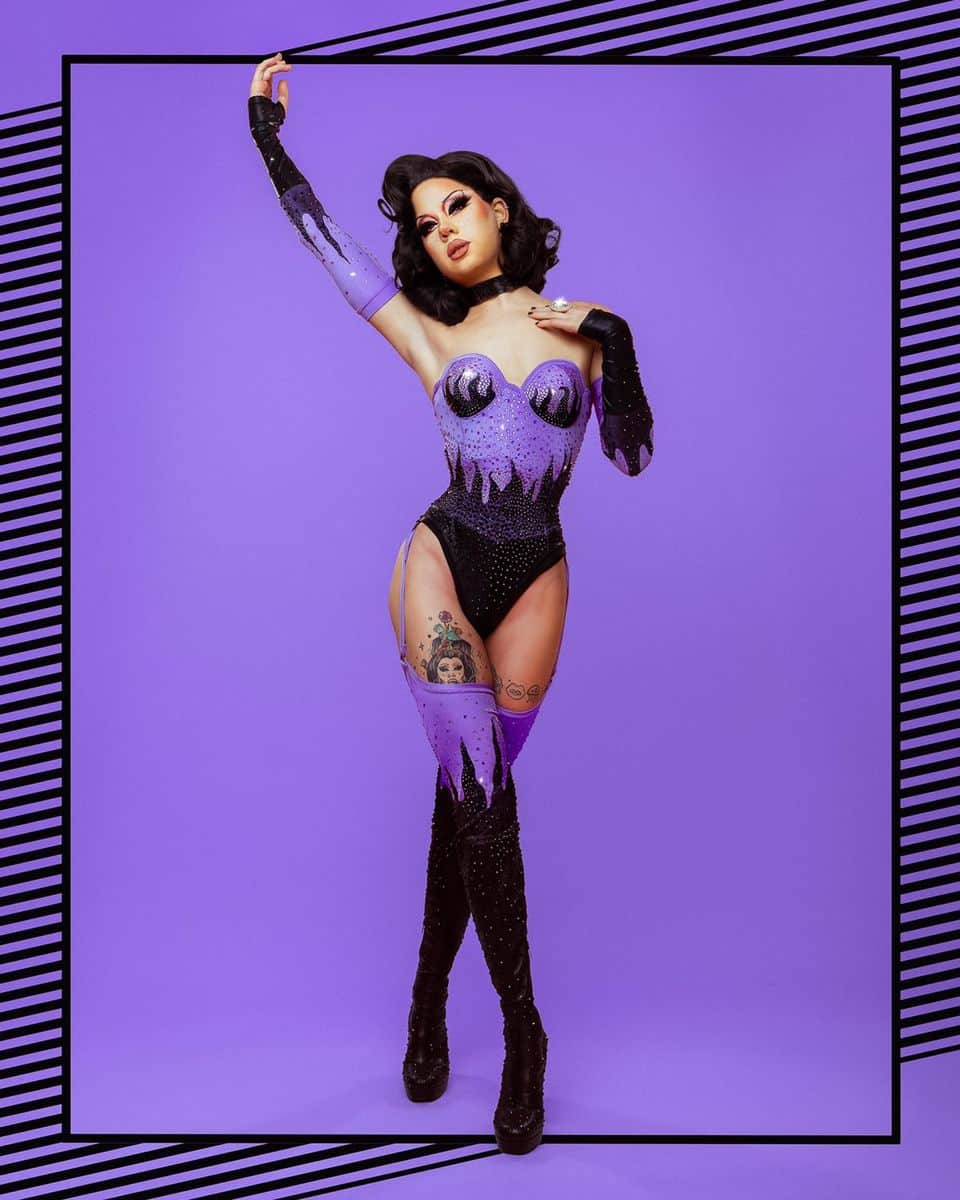 What was it like putting together your own fashion shows in Chicago?
My first show Gorgeous Fruit took place In August 2019 at the lakefront at sunset, and I had all my friends there and it was beautiful and such a meaningful and memorable time. The second one was last March. It was called Familiar Fruit, which I always think of as a continuation of the first.
Overall, I wanted to reference the world of mainstream fashion in a provocative way so I centered the show around drag artists and put the focus on drag aesthetics.
At the same time I didn't want it to be drag costumes only, because I think fashion is going in such a trajectory where the lines between what constitutes a costume and what constitutes a dress are getting blurry.
I don't think I'm making things for the average person, but I am making things for people who have some sense of performance in their lifestyle and work, which could be anyone really.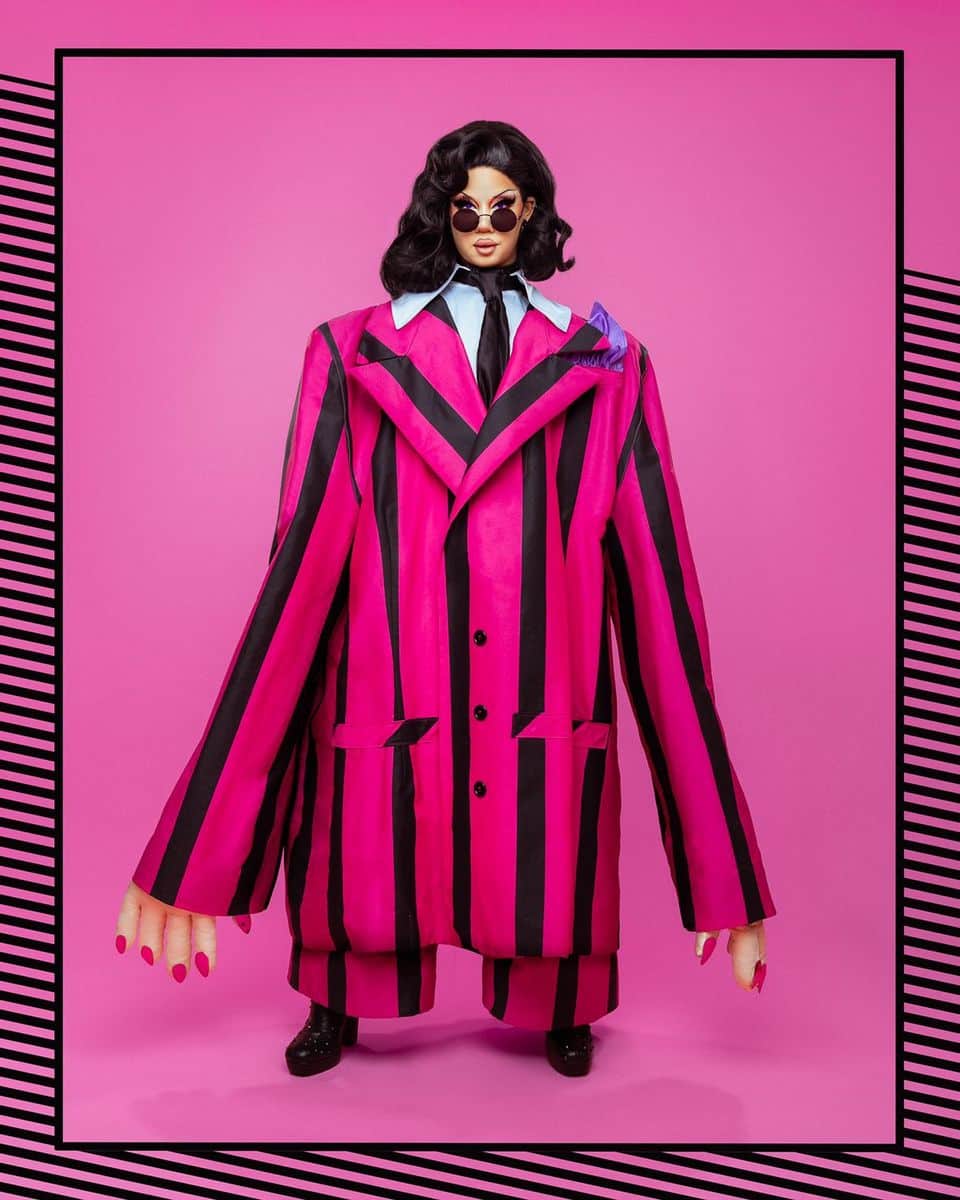 What are your plans for the future?
I would really love to do a bigger collection, which will probably be more of a mix of ready-to-wear and drag costumes. I also hope to keep making pieces for drag races, I always love doing that even though the pressure and the time crunch are really crazy.
Dabbling in T.V. and production myself is something that I've always been interested in,too. I would love to do a short film or a theater production.
To take a look at Loren J.'s designs, visit her Instagram jforpay.