Ozone Park is a genre-defying journey of a humble kid from Queens who is coming of age during uncertain times as told through music and a unique visual concept. The listener will sonically experience a fusion of punk, electronic r&b and hip hop. The story of being the underdog, adjusting to drastic changes, alongside paving a lane to success. #ozonepark is the soundtrack of Danny Singh's life.
Danny's legacy is deeply rooted in family, love and creativity. A native New Yorker with a rich cultural Guyanese heritage, he grew up in Ozone Park, Queens. Danny's passion for music started at an early age in church, where his mother served as lead vocalist and his father the multi-instrumentalist music director.
With constant influx of life, Ozone Park's diverse sounds and culture lead a teenage Danny to channel his passion for music into a band to compete and win AfroPunk, Battle of the Bands. To this day, his creations pulse with the powerful influences of his childhood, and the momentum is unstoppable.
Danny's work craves to be physically experienced. Pulling from his unique toolkit of augmented sound and virtual reality, Danny has become a pioneer to alternative listeners and thinkers, creating a portal that fosters a new market of creativity. His process pays homage to his prominent influencers such as Andre 3000, Sa-Ra, JPEGMAFIA, and Frank Ocean.
Tell us about the genesis of your project. How did you get to where you are now?
It was lots of trial and error. I've been making music since I was a kid, so at this point I walk into the studio and tell a story from my point of view. OZONEPARK was like a dream that kept occurring in my head before the pandemic. Now that we've actually gone through it, I think my mask is a bit extra haha.
What is the favorite song you wrote and why?
OSBS because I feel like slapping somebody and then giving their mama a kiss at the same time.
Who are your all time musical icons?
God. My dad my uncle my brothers Kelly K and me
And Ye
What are some things to do to keep your inspiration alive?
I live life to the fullest. Keeping it 100 is one of the best things you can do in life. You will have "no regerts." People will trust you off rip. And you'll just get better at facing your obstacles. I have so much respect for skateboarders because of their resilience. Fall on ya ass and get back up!
Who are you binge listening to these days?
These Days
I've been listening to these days. Nah, on the real, I've been listening to my next project SENSORAMA! It hella trash.
Favorite movie or TV show?
SpiderMan and Rick and Morty
Tell us about your latest release and how it came about?
It literally fell outta my ass one day. I checked the toilet, and it said "OZONEPARK".
I've been trying to make the perfect blend of punk and hip hop since I was in high school but I didn't have all the right resources. The a&r That worked with me only had beat packs to suit Kodak Black. I'm more a head banging moshpit; D Angelo-Terrace Martin-FlyLo kind of dweeb. I just give credit to Harry Goldman, Rodney Robertson, Newel Singh (Bassman Productions) Gabriel Singh and Chris Labella for helping me discover this sound. I later moved to California and play these demos for the Five Global and The Ceasars … the rest is history.
PS: I wrote this sitting on the toilet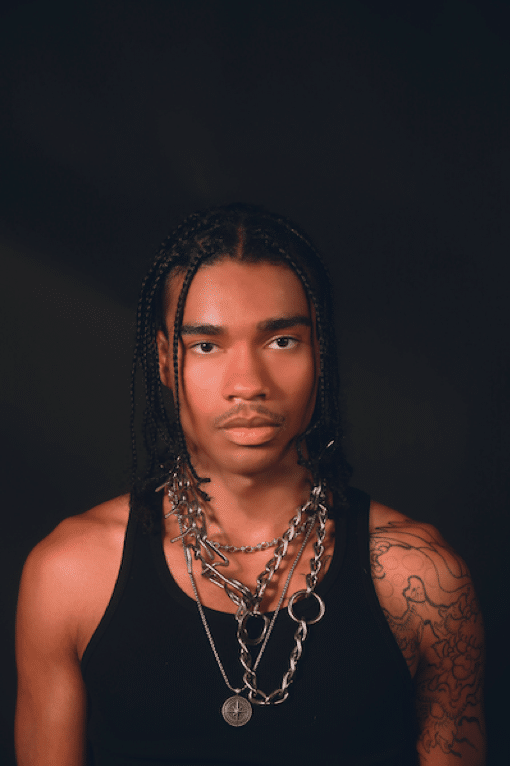 Do you have any peculiar pre or post show rituals?
Just a quick Prayer, stretch, Bong Rip and some Drank. Nothing too crazy
What's the future looking like for you?
Hopefully lots of shows. Crazy visuals. Might become a lawyer or something
Who inspires your style and aesthetics?
New York. Every time I go back home, I realize
New York swag will always be undefeated.
What is the achievement or moment in your career you are the most proud of and why?
Dropping OZONEPARK. This project was in the works for almost 3 years. I'm thrilled to see how the world lives with it.
What do you think is the best way to make it as an artist nowadays?
The best way is to be yourself. Someway in some shape or form, somebody will be able to relate to you. And if that can't relate, you will inspire others.
What would you change in the music and entertainment industry especially after this past year?
The fact that labels sign artists because of streaming stats is trash. It's not about the music and how it makes people feel. It's centered around greed when it could be about spreading peace and love. There's probably a mini Lauryn Hill out there, working her ass off, waiting to be heard. But soon.
️ the real music will stand the test of time.