Hailed as "the future of pop" by Monster Children, a new era has begun for queer latnix musician Bentley Robles with the release of his new smash song, "I Hate the Weekend" out April 13 (via Sad Magic Records). As the lead single from his upcoming sophomore EP, this track is pure synth pop melodic heaven with an infectious hook (about wanting your partner all to yourself) that won't leave your head.
On "I Hate the Weekend", Bentley plays into a heightened character of his past self, as he grapples with losing his boyfriend to other people on the weekend. Bentley says, "I wrote 'I Hate the Weekend' from the perspective of this toxic character, based on my past bad habits in relationships. Even when I've had affirming moments with a partner, I can still very quickly spiral into a space where I feel like they don't love me or want me. The song tells this story about a person who feels connected to their boyfriend during the week when there are no distractions, but as soon as the weekend comes, their lover goes out to socialize and they're scared he'll find someone else and forget about him."
What inspired this last release?
A cocktail of heartbreak and anxiety. Everyone is calling this song the self-sabotage anthem of 2022, everyone being me. I wrote it from a very real place, and that's where anxiety and insecurity meet. I sing about a lover who is my perfect match and treats me well, but I can't help but doubt the good. "I hate the weekend, cause my man he got too many friends." is my quirky way of being like: "wow, this person has so many options, there is no way he can just want me!" So toxic I know, yeehaw.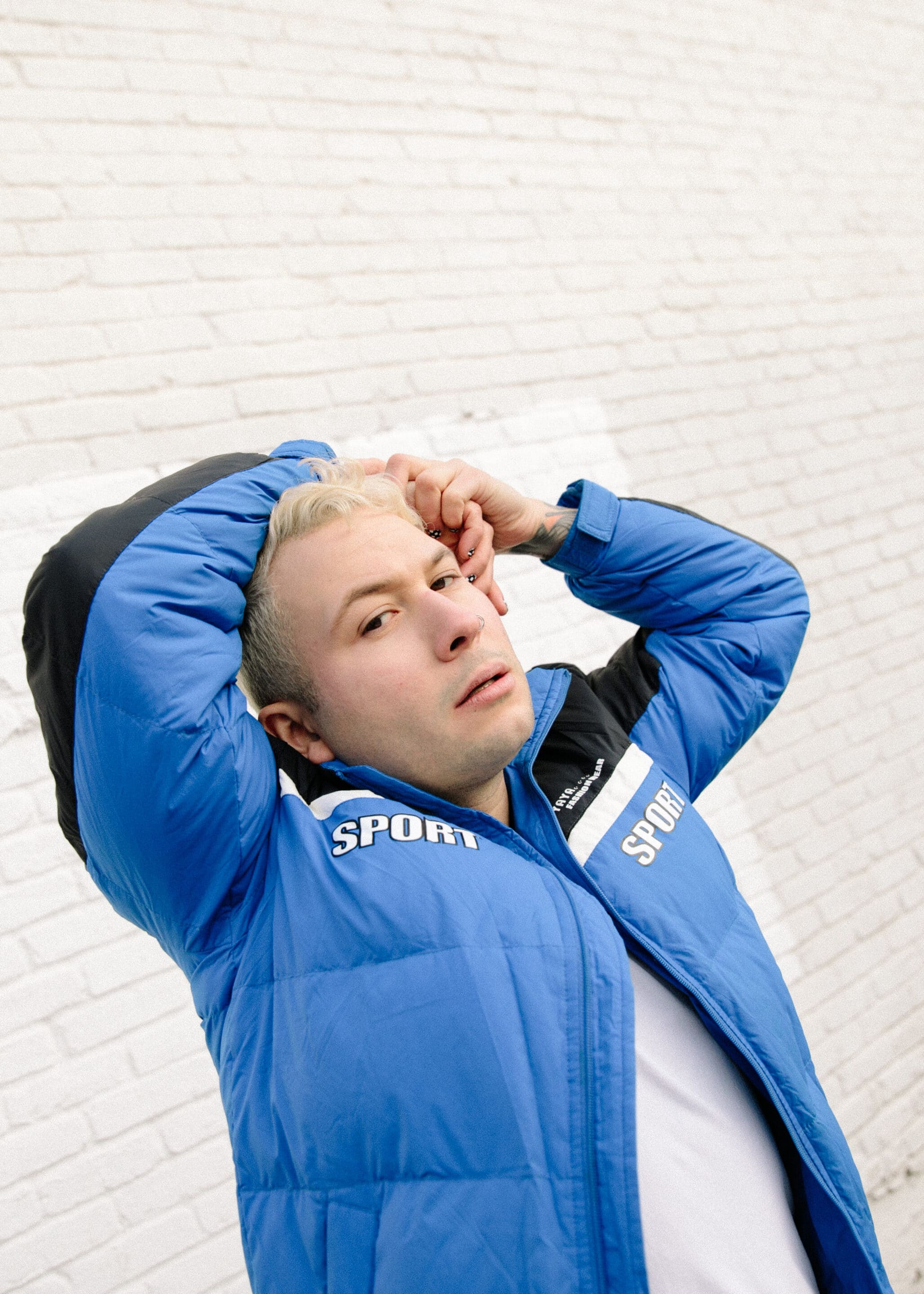 What is something you can't live without?
My Air pods. Music rules my life, not even just creating it or singing it. I listen to so much music on a day-to-day basis it quite literally fuels my whole existence.
Any funny anecdotes from the time you were recording or writing this?
Ask Gregory Dillon. We wrote this song together in person only a few weeks after we connected via social media. The craziest part of the experience was how well we worked together. Since then, we have co-written a lot of songs and he has become one of my best friends. He also added a little easter egg when producing it. Listen closely and you might catch it.
What's your favorite thing to do besides music?
Umm… eat? haha I am obsessed with going out to eat with friends or alone. The people closest to me know that nothing makes me happier than a bowl of pasta. That or anything I can pour Valentina hot sauce on. I make a bomb picadillo over spaghetti guys, hit me up if you want the recipe.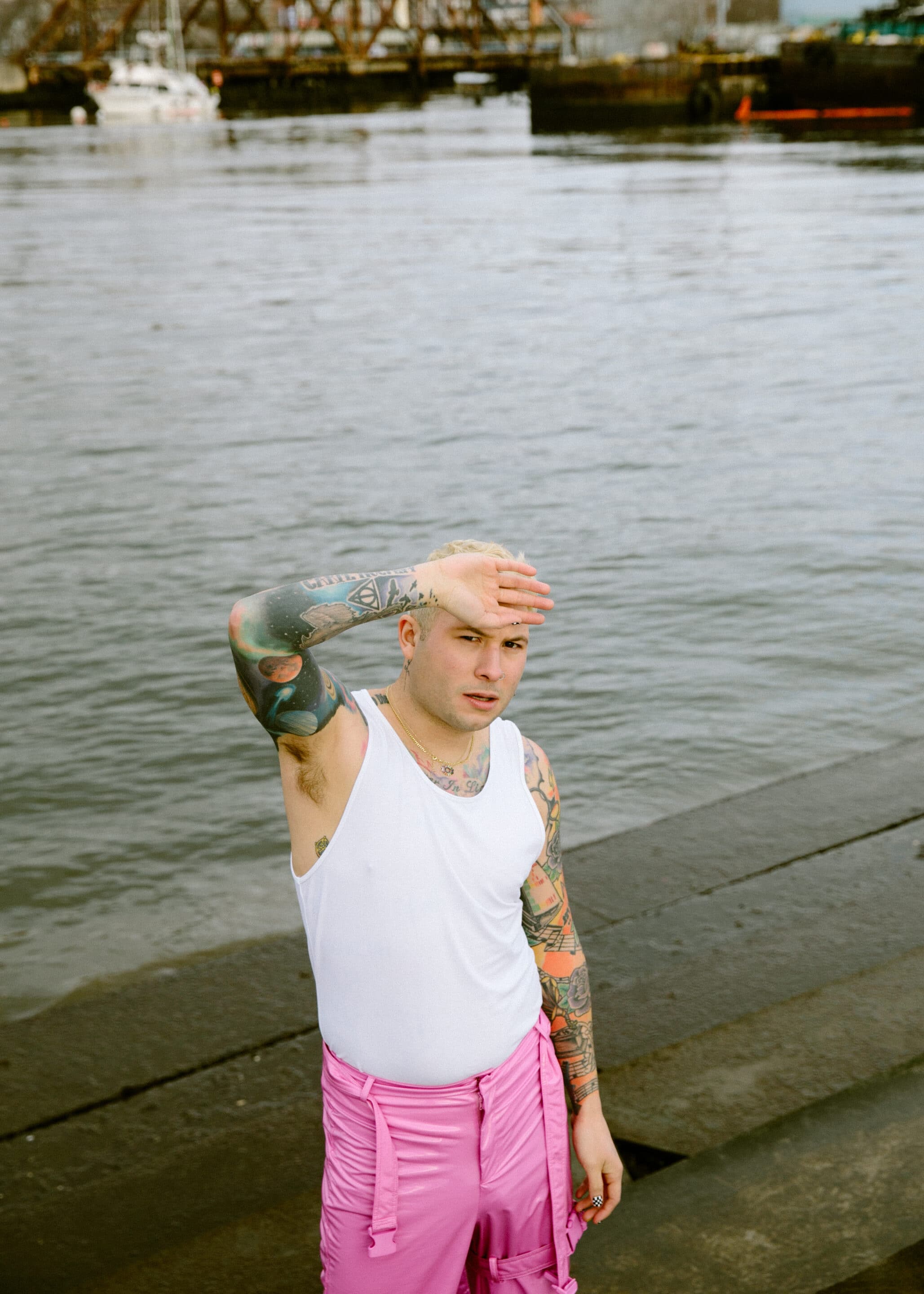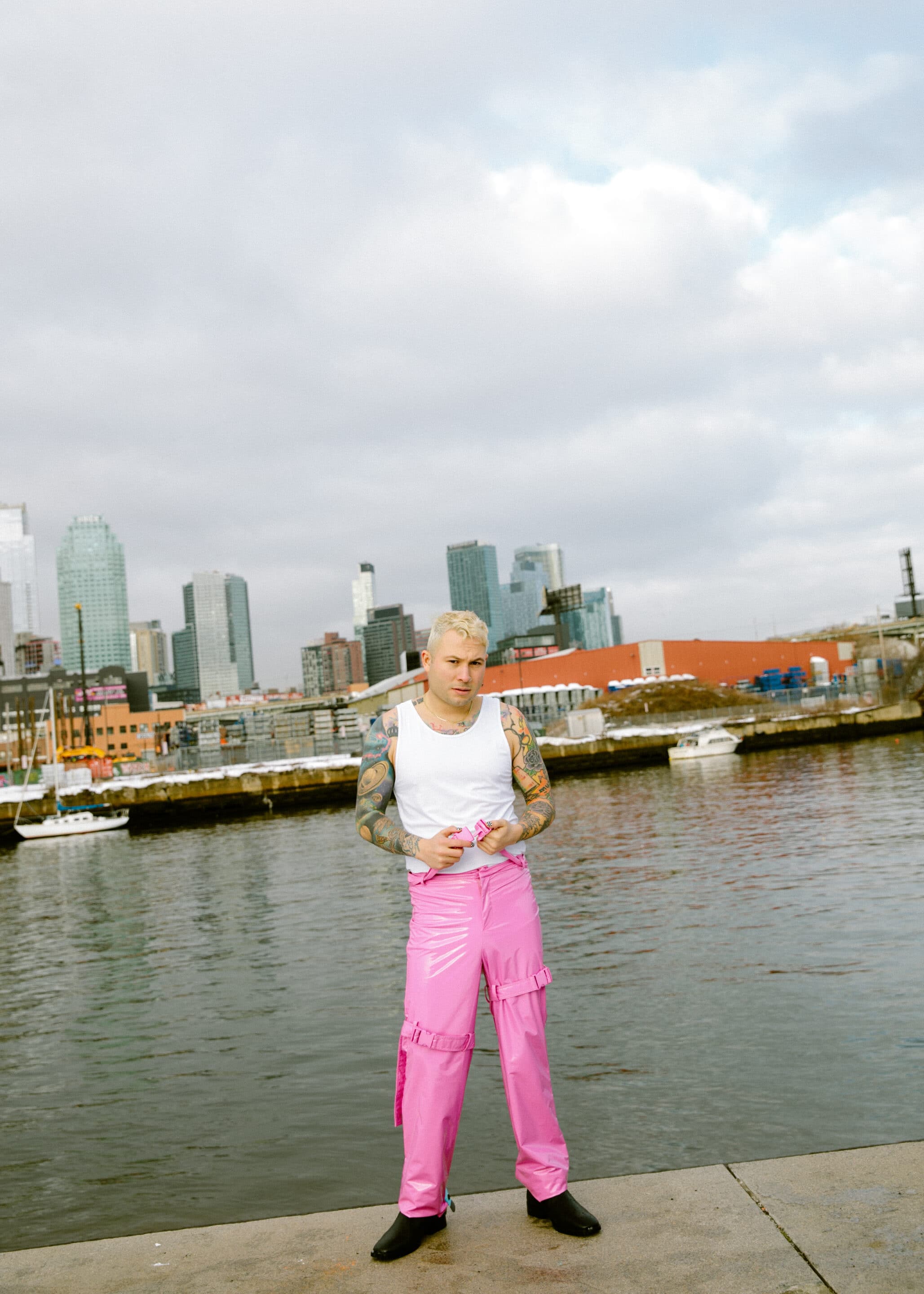 What's a record or artist that shaped your creativity?
Robyn, Robyn, Robyn. I worship her, like no joke I have her tattooed on me. The "Body Talk" albums really made me fall in love with synthpop. She has this way of singing that is like, so intriquing and breathy and powerful yet subdued.
Who is an artist or band you look up to today?
Camila Fucking Cabello, maybe it's a Latino thing, but I just genuinely love that she has always stayed true to herself. I've never quite felt like the "cool boy" (haha shameless self-promo) and I feel like she is kind of the anti-cool girl. She really advocates for self-love and prioritizing mental health and I love that. Camila if you're reading this adopt me.
What excites you the most about what you do?
Fame and lots of money. No but really – songwriting. I could write songs forever, for me, for you, literally anyone. I love taking mundane day to day sentences and making them feel otherworldly. I love leaning into the fantasy of life or the extremes of feelings and really creating a world where I'm someone else.