Halifax-based and Cape Breton Island-born recording artist, songwriter and producer Breagh Isabel – has released her debut single today, "Girlfriends," along with the official video. The song helps usher in her new recording contract with Warner Music Canada.
"Girlfriends" is a pop-leaning, coming-of-age story about a very specific type of heartbreak; the kind that comes from being a lovesick teenager in less welcoming times. The song emerged from a session with one of her Canadian songwriting crushes, Simon Wilcox (Nick Jonas, Selena Gomez, Lennon Stella). Isabel offered up the lyrics, "maybe we were homophobic" and like an astute therapist, Wilcox instantly started peeling back the layers, unravelling a closely kept story that needed to be told, and thus "Girlfriends" was born.
Tell us about the genesis of your project. How did you get to where you are now?
I grew up on Cape Breton Island, in Nova Scotia Canada. There was always music at our house, either my dad playing music to us or my parents playing records. I started playing piano when I was 6 years old and then in high school my music teacher suggested I try writing songs of my own, and it kind of all blossomed from there.
I ended up going to university to do a degree in jazz piano. During that time my own writing and performing kind of picked up and I realized I wanted to try to make a go of it as a career path. I ended up meeting two other local musicians and we toured as a band called Port Cities for 5 years. That project took us across Canada and to parts of Europe. It really helped me get my feet wet with performing, touring, etc.
The more writing I did over that period with the band, the more I realized how much I enjoyed the songwriting process. I started to shift my focus to writing more for other artists and learning how to produce music, thinking I might be better suited to helping other people tell their stories. I think it was somewhere in the midst of following that thread that I found myself tucking little ideas away for myself, contemplating whether I would someday release music as a solo project.
What is the favorite song you wrote and why? / Tell us about your latest release and how it came about
I wrote my latest release Girlfriends with two incredible co-writers, Simon Wilcox and Corey Lerue. It was during Pride month so I was thinking back to having a crush on a friend at a time when it wasn't common for teenagers to be "out" in high school.
It's definitely me as an out adult, retrospectively putting words to the feelings I had back then. The song easily became the most honest thing I had ever written and inspired me to feel like I had something to say that might resonate.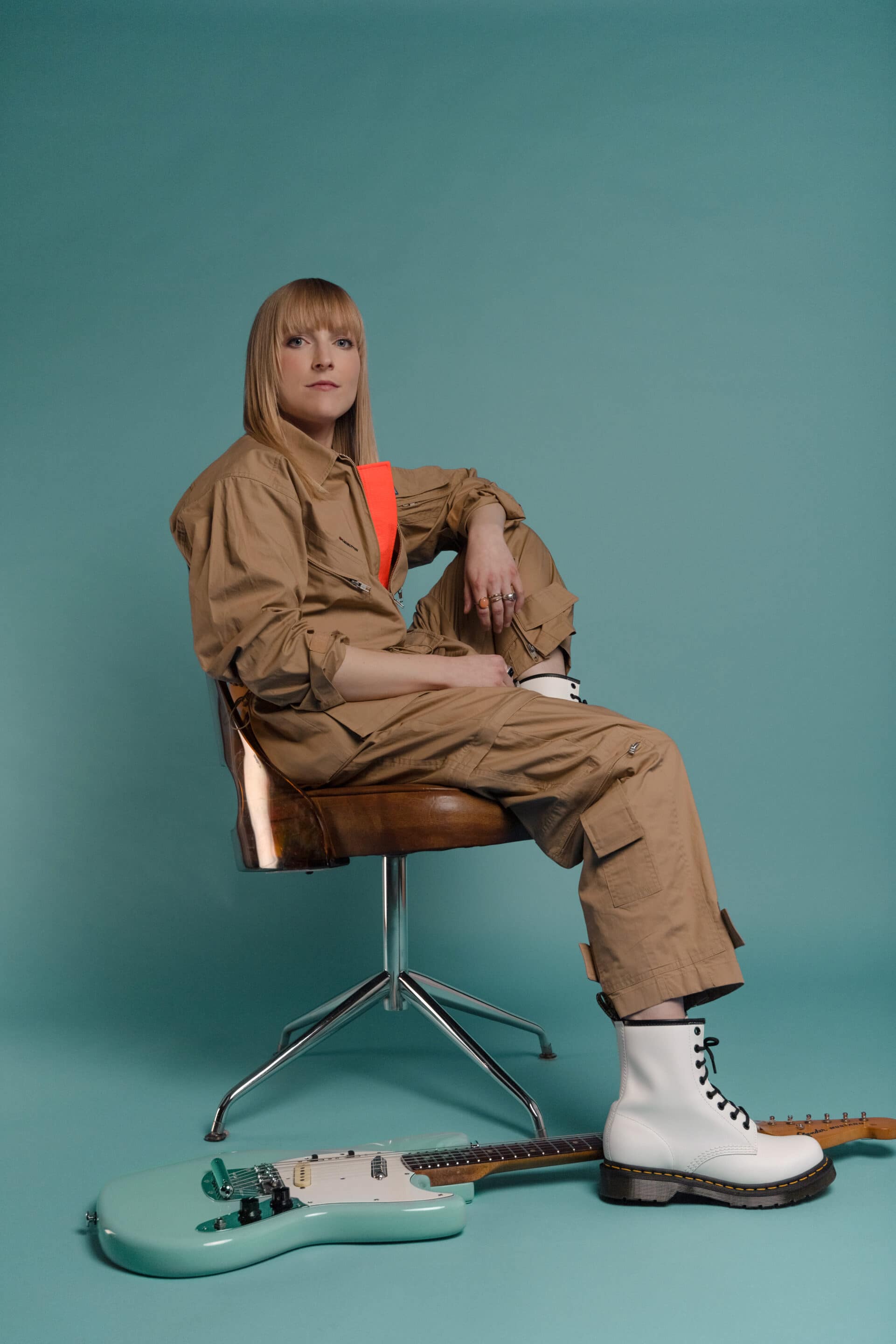 Who are your all time musical icons?
Joni Mitchell. Joni is the reason why I started writing songs in high school and is still one of my favourite artists of all time.
What are some inspiration sources for you?
Read books. I've always been a big reader and love losing myself and finding myself in other peoples stories.
Who are you binge listening to these days?
I've been super into Leon Bridges for the last few months. (I know I'm probably late to the party). His music makes me happy and I love his songwriting.
Favorite movie or TV show?
Killing Eve. I am obsessed with Eve and Villanelle and am currently re-watching seasons 1-3 in preparation for the new season!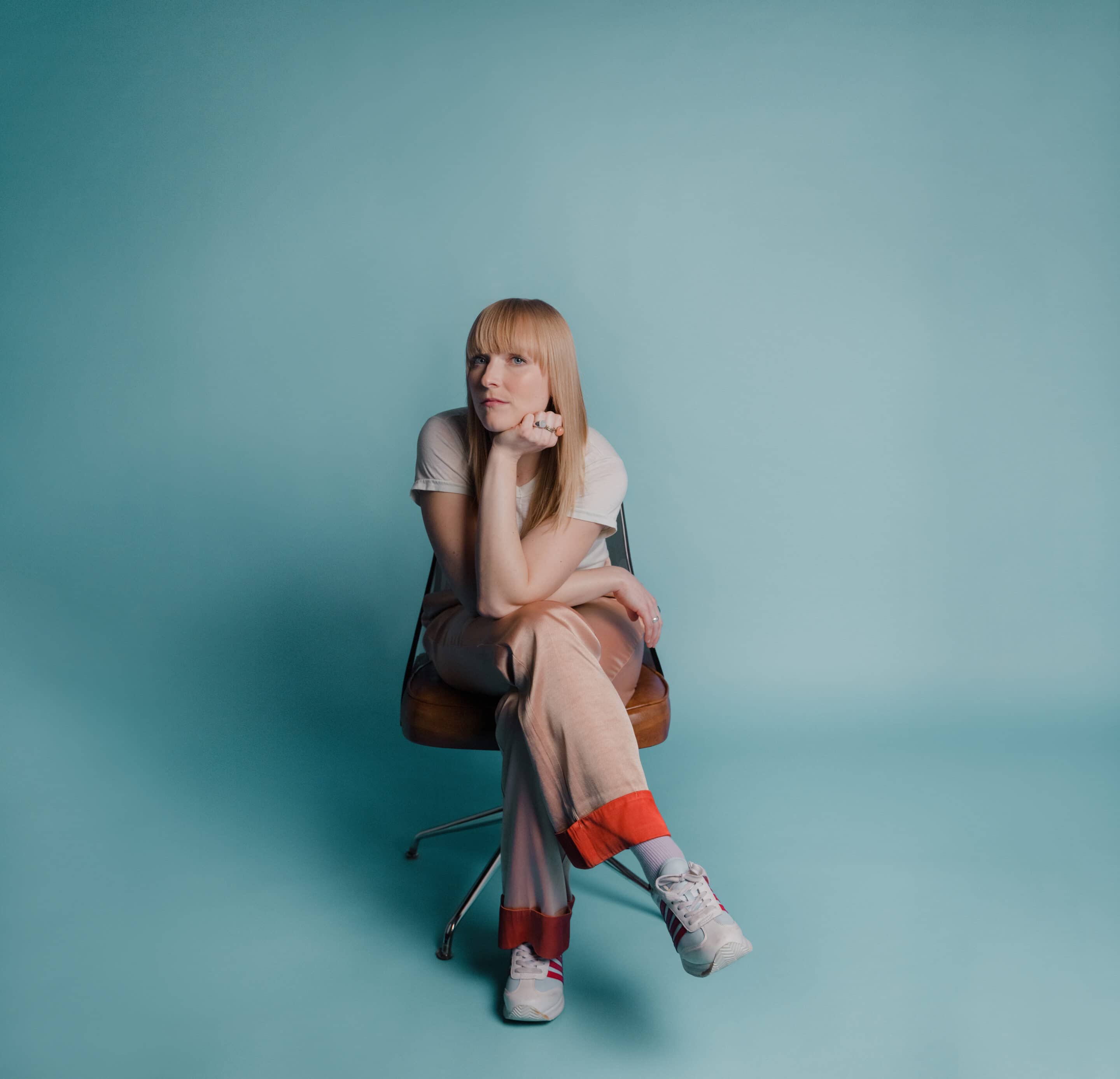 Do you have any peculiar pre or post show rituals?
I used to do 50 squats right before going onstage. Someone told me that doing physical activity right before performing helps take your mind off nerves. I'm sure it seemed weird to anyone watching backstage, but I think it worked!
What's the future looking like for you?
I'm working on my next single right now, and producing a few other musical projects that I'm really excited about. In general lots of writing, producing and releasing new music.
Who inspires your style and aesthetics?
Right now, my style icon is Harry Styles. I love the blend of masculine and feminine elements and how everything he does has a high fashion aesthetic. His look inspired me to purchase several colourful suits this year, and I have no regrets.
What is the achievement or moment in your career you are the most proud of and why?
My former band opened for KD Lang on her last tour, Ingenue Redux. I am a huge KD Lang fan. She was one of the first openly queer Canadian artists I saw growing up so playing a show with her was a surreal experience.
What do you think is the best way to make it as an artist nowadays?
This is a tough question. I guess my approach is to just be as honest as I can with my lyrics and hope others can find themselves in my story.
What would you change in the music and entertainment industry especially after this past year?
I just attended a keynote speech with the amazing artist Lucas Silviera. (Lucas was the first openly transgender person signed to a major label record deal and is an incredible advocate for the 2SLGBT+ community). Lucas was so open in sharing his experience and it really made me think about how much work needs to be done within the industry to help level the playing field for folks who have traditionally been left out.
I hope that the recent movements for social change will be met with more than lip service and show that now is the time to create more inclusive and safe spaces for everyone within the industry.