Photo Credit: Edouard Plongeon
NYC-based rocker Brion Starr – otherwise known as musician Brian Hill – has shared the piano-driven, glam-infused lead single and opening track, "Morning Light," from the upcoming album A Night to Remember. The album – produced by the legendary sonic mastermind Tony Visconti (David Bowie, T. Rex, Sparks) – marks Starr's first music since the release of his 2020 sophomore effort, the aptly-titled 2020. Out October 1st via Taxi Gauche Records, A Night to Remember will be available as a 12" gatefold vinyl, CD, tape and digitally. Pre-order and pre-save the album HERE.
Tell us about the story of your act?

I was born a Starr and by the grace of the universe met everyone who is here with me today. (It's not an act)

What is the message behind your art?

I am a conduit of a deeper meaning than to be able to have a one dimensional message, my message is one which is never complete and comes from the the æther

What are some sources of inspiration for your lyrics and storytelling?

I read voraciously so it's always changing, right now; Billie Holiday, Sam Shepard, Yvonne Rainer, always Lou, and a few friends have been very inspirational as of late.

Who is an artist that you look up to more than others?

It is hard to assign hierarchy to art, I don't see artists as better or more relevant than others, we are all channeling different things.

All time favorite record?

I guess you want me to say something like David Bowie Low but again, there is no way to choose, Low is obviously a huge influence on this record.. Record that I grew with, maybe this is an easier question, a record that has alway been relevant and helpful to me, perhaps Basinski's Disintegration Loops.

Tell us about A Night To Remember and how it came about.

A Night To Remember is a meditation on night told as a story of one night, one sunset to one sunrise. Several things have changed in my life in the last few years, I have been much more observant of the dark and all it encompasses. We have a lot to learn from the night.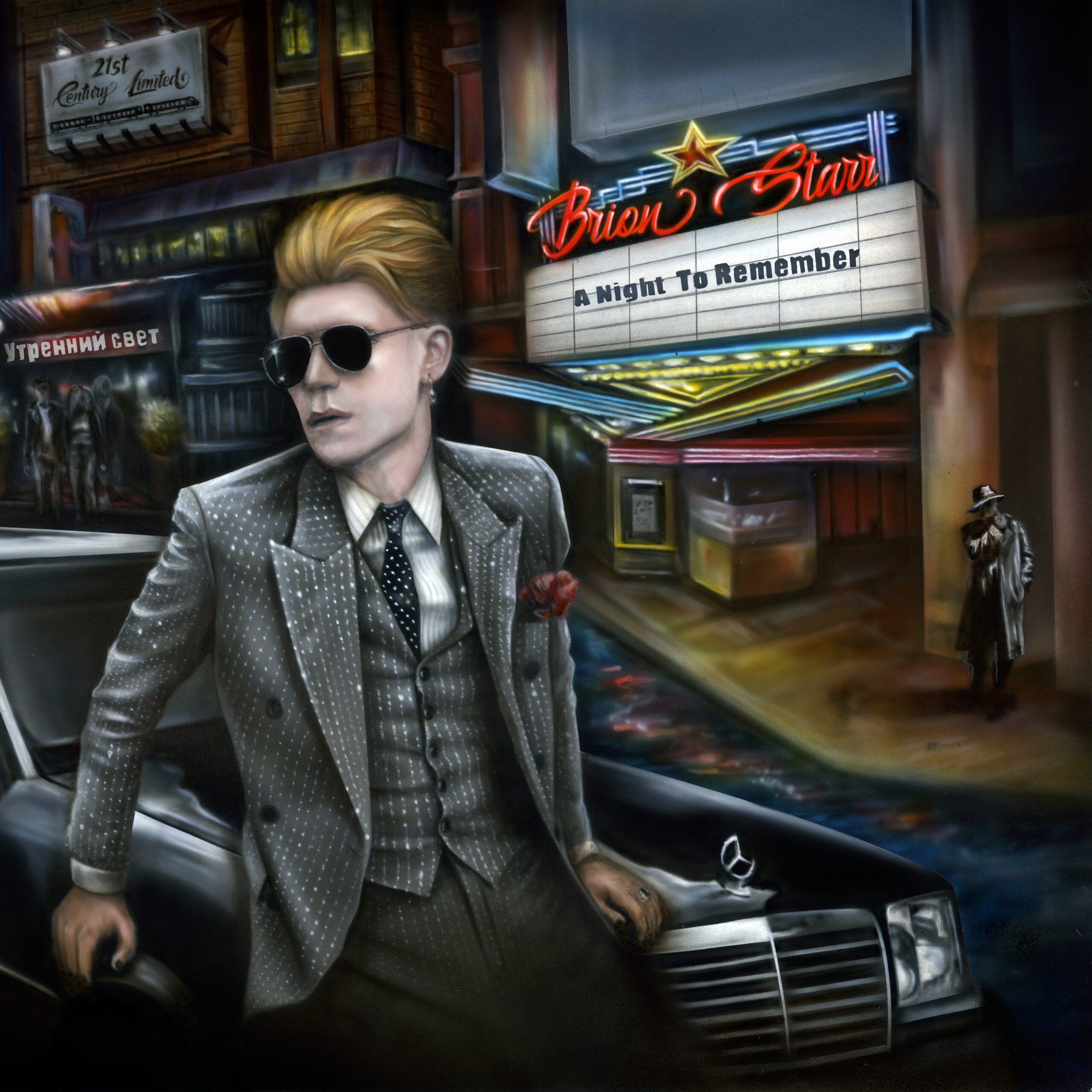 You seem to be fusing several musical genres. What inspires your sound?

Mostly my own experimentation, putting things together which shouldnt necessarily go together, I guess people call it art rock but I find we venture out of those bounds. That and the people around me, the team I have is the best in the world, free thinking musicians who play effortlessly and a producer who is the best who is still in the business, someone I have looked up to for all my life.

What excites you the most about what you do?

Again, I would say experimentation, getting to have fun with my friends while satisfying my own intellect, I am insatiably curious. I also love dancing. I get to drop the guitar and only sing on this album cycle, that is very exciting.

Where do you see yourself in 5 years?

I see myself in a castle in France, finishing my first film, ignoring phone calls from my agent, drinking wine and debating with my startwin about which piece of fabric falls more beautifully across their breast asking them exactly which of the seven sisters it is that we are going back to when we finish our work here, hypothesizing on how to get there. Occasionally, I go to the studio and come close to completing what by then is likely some sort of sophisti-pop-gregorian-chanteur-crooner-electronic record, the music media goes on to call it our comeback masterpiece, I feel indifferent about the praise as I light another cigarette and turn my phone off. Or maybe on a beach somewhere.

Your style is very original and elaborate. How do you take care of your aesthetics?

It's been a lifelong struggle.

What was the most daunting moment in your career so far?

The last year has been a pretty serious struggle, we put so much into this record. Only to see constant delays, the uncertainty of touring, the madness of this world. I am very proud of everyone involved in getting this record out.

What is the best advice you've ever gotten?

I've made a career of ignoring good advice.

Where do you think the next game changer will be in the music industry and entertainment scene?

Have you heard this record ?