Photo Credit Jeff Buckholz
Following his powerful debut single "Monochrome Colors", LEONE is thrilled to announce the release of his second single and music video "Talk to Me" out Friday, April 29. This song personifies the loneliness that can live within a relationship.
Sonically, "Talk to Me" starts out with an intimate singer-songwriter feel and grows into a heavier, guitar-driven anthem that lets listeners into the feeling of desperation after experiencing a lost connection. "Talk to Me" is the final single from LEONE's upcoming EP that is set to release in early summer.
"I made a choice to get very personal and literal with this upcoming EP both lyrically as well as visually. I really wanted to paint the picture of the actual events that took place," LEONE explains of the body of work.
Listen to "Talk to Me" HERE
1. What inspires your edgy aesthetics?
NYC is a super inspiring city. You're here and you can be whoever you want to be without worrying about heckling/bullying/etc. A big part of my aesthetic is just being at this point in my life where I know who I am & I'm not AFRAID of it. So I guess my answer is NYC.
2.What are some artists you look up to?
Currently, I look up to the artists that are hustling with me along the way. There's such a beautiful community here and I'm just grateful to be working alongside so many other talented artists.
3. What are your views on the status of the music industry for indie artists like you?
I mean, I feel like the more you "climb the ladder" the more corrupt things become. The music industry is corrupt. Everyone knows or at least senses this. That is something that's out of my control though. What IS in my control is MY ART & the connections I'm making along the way. I have to believe that good things come to good people.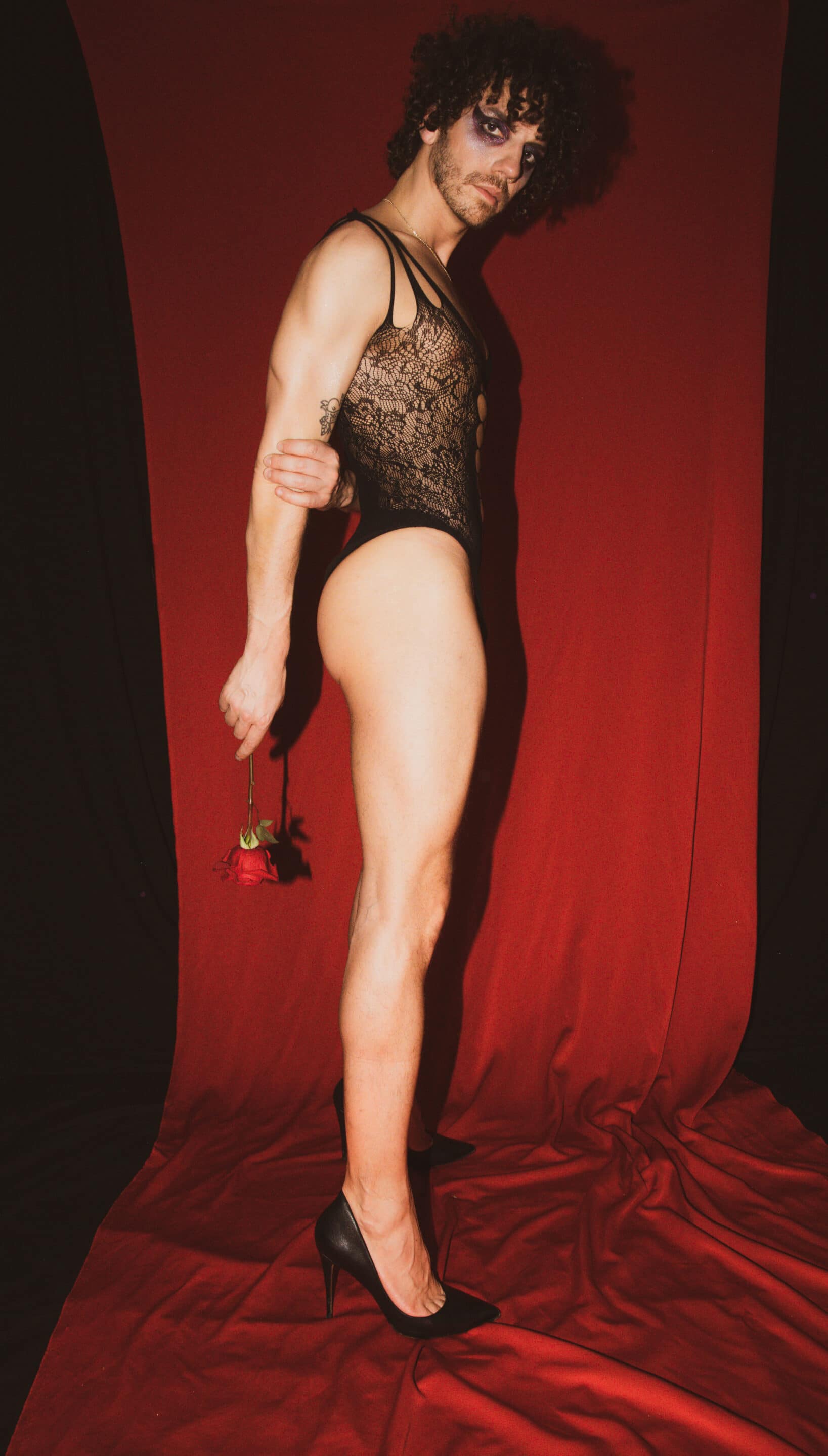 4. What do you want Talk To Me to say to your audience?
I want "Talk to Me" (and all of these songs off the upcoming EP) to place a mirror in front of your face, & I want you to ask yourself, "am I living a happy life, or am I settling because I'm scared to fight?"
5. What sort of topics would you want to write about that haven't yet?
The topics I'm writing about currently are the topics I feel like I need to be writing about right now. I don't know what topics I'd like to write about in the future… I guess we will find out together.
6. What's the role of an artist in society in your opinion?
To FEEL & to GO THERE is the bravest thing because it's the scariest. I think that artists are here to help others WAKE UP to emotions they've either suppressed or emotions they aren't able to articulate.