What's your story as an artist?
I grew up in a sport driven household and so music was only really being played around my house and when I was taken to hockey and soccer almost everyday, no one in my family was actually performing on a stage and recording in a studio. When I turned 12 that's when I had started to watch an old tv show that was on BET back in the day called 106 & Park with my older brother, it would air around 5:00 PM from Monday to Friday so I was able to catch it in time after school and just before I had to go on the road to a hockey or soccer game / practice that I had. Everyday they would do a countdown of the top 10 hottest music videos of the day and I think seeing artists such as Usher, Ne-Yo, Drake, Beyonce and so on captivated me through their music and creativity along with choreography and stories being told in the music video itself, this was the foundation of my inspiration to becoming involved in high school choir and band class and as high school ended I then started to develop a passion and desire for wanting to become my own artist.
When I graduated high school in 2014, an old friend of mine had a studio in his basement where I began recording my own original songs that consisted of Pop and R&B. I'm not even sure if they're even on SoundCloud anymore, I may have deleted them because let's just say they weren't exactly good songs by any stretch (laughs). So over time I continued to make Pop and R&B over a couple of years, I was evolving in a way as my own artist but at the same time I was insecure within myself and was still trying to sound like someone else and write songs that didn't reflect truly who I was, it was uninspired and unoriginal but this was all happening because my energy and focus wasn't entirely on the music as I was still playing hockey up until this point. Then 2017 happened, after I quit hockey and decided to dedicate my time to creating and developing my own sound, an album by the name of DAMN. came out by Kendrick Lamar, from there I became compelled and magnetically pulled by his storytelling and passion as an artist and as a rapper. I ended up switching my sound entirely into more rap driven and started to work from scratch on my flows, my cadences and most of all I finally felt fearless to tell stories about experiences I've been through and reveal the most vulnerable and authentic things I had stored for so long within me. From there it's all been an evolution process and now I feel more connected to the music than I've ever been. 
Apple Music:https://music.apple.com/ca/album/never-fold-single/1588044246
Spotify: https://open.spotify.com/track/39OskM6sB6WFDHY6g4OrHv?si=3c3e7872346441a9
YouTube: https://www.youtube.com/channel/UC0rajPMzsisft2wIdsI5JBg
Instagram: https://www.instagram.com/flowercitychild/?hl=en
Twitter: https://twitter.com/flowercitychild
What inspired this last release?
What's crazy about the record Never Fold was I originally started it back in 2019 and had finished it in my basement studio which was at first the final recording, but then it ended up being a demo to what you hear now in the released version, which was re-recorded in the summer. What inspired me to even write this song back when I did was to express my confidence in betting on myself when no one else believes in me. I talk about loyalty and trust throughout the song while also revealing how careless and selfish I can be at times around my family and my friends, but ultimately I wanna bring the the listener back to a place of self-worth and self-love because no one can validate and determine that for you, it's about taking your inner power back from all the times we may have given it away.
Do you get inspired by other art forms?
Absolutely without a doubt, and the one art form I get inspiration from the most is TV shows and movies, I'm more into shows now than movies just because of how the story and characters develop over a period of many seasons but I mean it's the story telling for me that I get all lovey dovey over (laughs). Shows such as Breaking Bad, The Sopranos, Atlanta, Stranger Things and Better Call Saul. These are so masterfully thought out and tied into a whole Universe around the story and characters it's insane. Everything ties in with each episode that comes out in each season, that's something I try to apply in every song I write and when I really start zoning in on full body album's it'll be the same approach.
Any funny anecdotes from the time you were recording or writing this?
Now that I'm sitting here talking to you guys, y'all have me thinking about starting up all the shows I just mentioned again (laughs) I'm about to get on a binge watch like never before and it's all your fault (laughs).
What's your favorite place or environment to write?
I used to just write in my basement studio when I used to record all my music there but now I really enjoy my bedroom which is a sanctuary for me still, but I also enjoy writing at my boy Dominic's studio now too, being from the Toronto area in the Summer he has a patio overlooking the city and it's just such a blissful space to be in when I'm coming up with concepts and ideas for the song I'm diving into, and then once I start writing the lyrics I go into a timeless realm.
What's a record that shaped your creativity?
Great question, if I could choose one record I have done that shaped my creativity and rooted me in my artistic foundation it would have to be a song I released back in November of 2020 titled "Run Inside" which is a song describing the chaos and madness behind the hypnotism behind social media consumption and TV programming. This song was when I really started to discover more with my vocal range in getting my message across through rapping, as well as the amount of flow switches I explored in this record too.
Who is an artist or band you look up to today?
It's Kendrick Lamar for me. Now there are multiple artists I am inspired by such as Frank Ocean, Andre 3000 and J. Cole, but Kendrick for me has been my greatest musical inspiration in everything he does and how he approaches his craft through vulnerability, brutal honesty and carefully executed bodies of work. It's the reason why he is such an important and vital voice to so many people across generations today.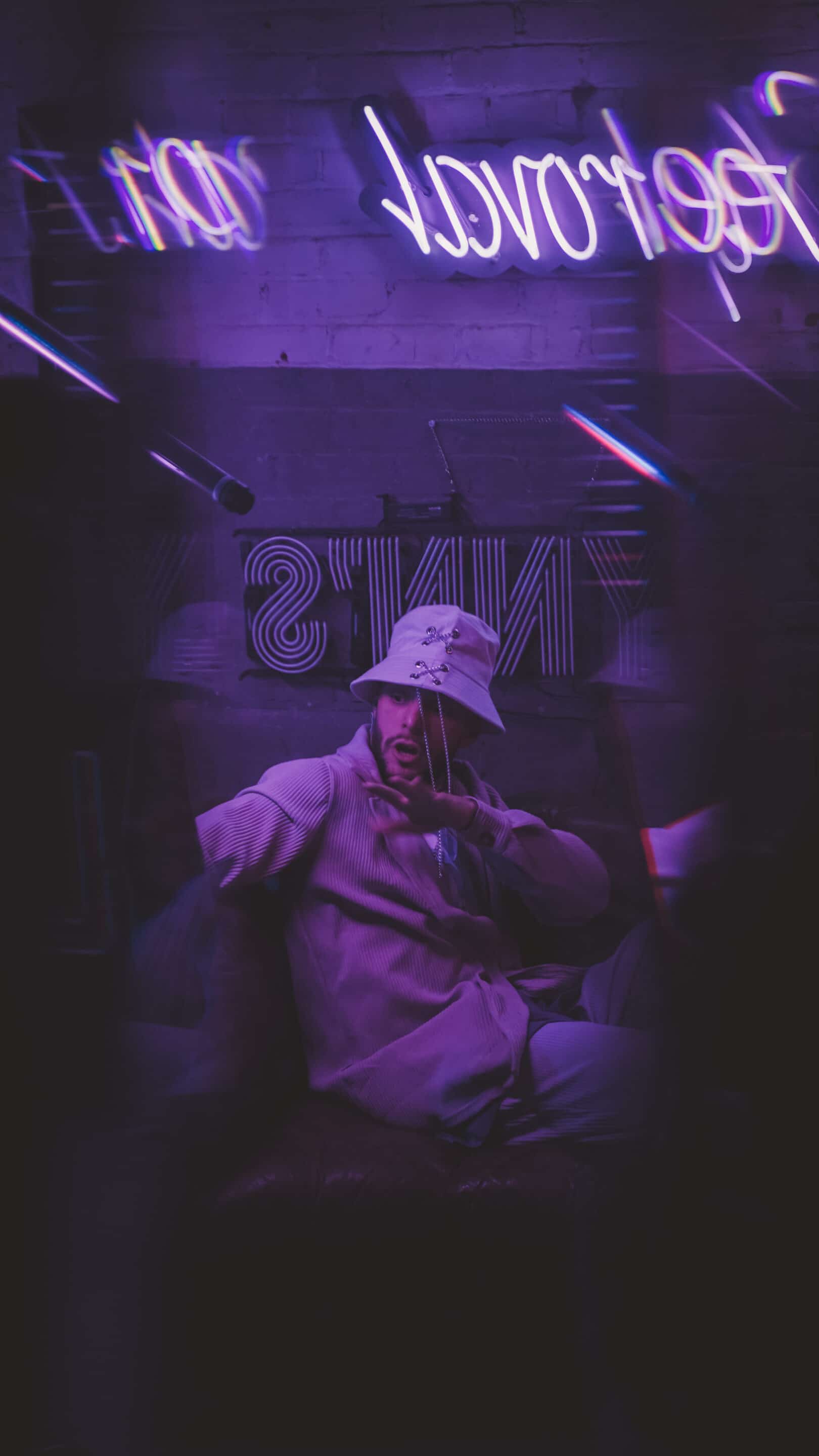 What excites you the most about what you do?
For me it's two things: The challenge and the people. The challenge is knowing every time I sit down to produce a beat, write to that beat and record to that beat I'm always exploring the unknown in every facet of the creative process. I never know where I'm gonna go with a record or how it's gonna come out of me but that's why I am an empty vessel for God to flow through me everytime, once I let go of an outcome, then that's when I get beautifully lost in the process. As for the people and my fans, it's vital to me that I am always in a place of expressing my truth no matter how it's received by my fans and the people. If I'm not showing up to challenge myself in the studio then I'm not showing up for my fans who take time out of their day to listen to my music, to digest it and live with it and come back to it when they want to and when they need to. I always say to myself that this song or project or music video I'm working on may be the reason someone develops more self awareness within themselves, that inspiration is upon them to grow as human beings because my message challenges them to do so. Really I just wanna challenge the listener.
What is your view on genres and music styles since you mix a lot of them in your music?
Genres are just a way of categorizing what we hear when we listen to music quite honestly. They don't make an experience better or worse when you listen to your favorite artists, all it does is just live in a space of vibration and expression. I love when artists break creative boundaries and incorporate many genres in a song and in an album, for me it just makes the listening experience more interesting on the ear. Why I blend genres into my own sound is because I grew up listening to a wide variety of music and in doing that I somehow always end up mixing rap with soul, or rap with pop, or alternative rap with touches of avant-garde. It's really the consequence of my own listening habits over the course of so many years listening to what my dad and mom listened to, all the way to the multicultural city I grew up in, a city called Brampton. I was around so many races and ethnicities as well so had many friends who were listening to all types of genres.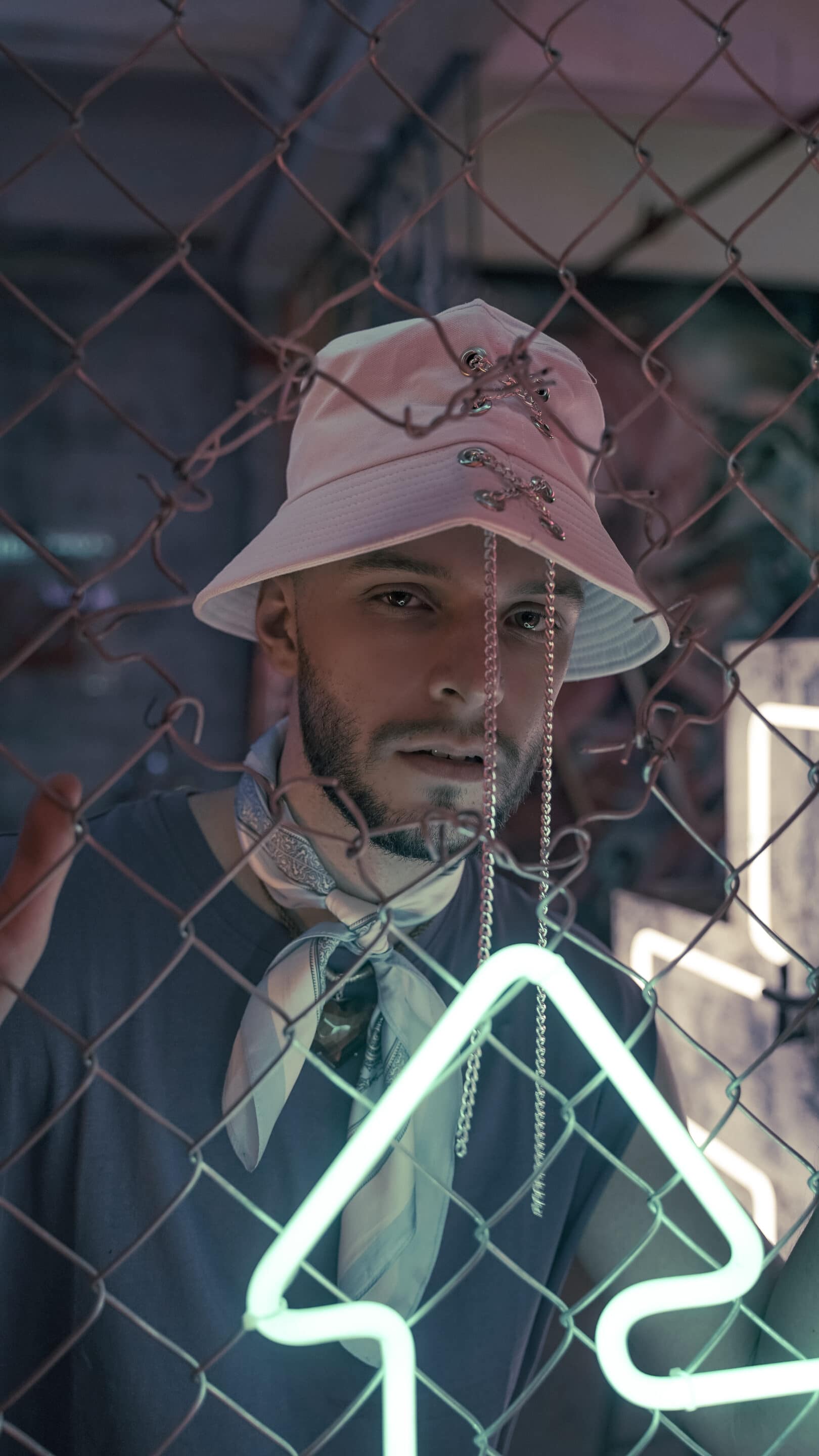 What does music and art mean to you?
Music and art for me is an alchemic expression unlike any other space in this world. It's an opportunity for self exploration while also being a time for dancing with friends and family and brings people together in harmony just enjoying themselves. It's what drives culture and moves it forward into the unknown. Any mood were in, any situation we're dealing with in our everyday lives, what do we turn to? Music, film, art on canvases, dancing, literature and books. Music and art is everywhere we go and it's in every encounter with each other. There's rhythm in each and every moment, in each and every sound we make and we hear.
How would you describe your act in one word?
Authenticity.