Born and raised in the flower-child city of San Francisco, as well as a proud member of the LGBTQIA+ community, CLAY is coming off of the first installment called Breathing into Bloom, which featured collaborators including the likes of Otis Kane, Alessia Cara, Stint, and Yakob and co-signs from artists including Lolo Zouai, mayé, Duckwrth and Finneas.
From the very beginning, she knew that using her voice was her true calling in life. At seven years old, CLAY joined the San Francisco Girls Chorus. She was in the touring ensemble of the chorus until age 16 – performing at former President Barack Obama's 2009 inauguration and winning three GRAMMYs along the way.
Following the release of the second installment of her three-part EP series holy silence 'fore the spring,' Mental Health Advocate and Queer pop star CLAY (she/they) releases the extended version with new single "faerie". 
"I feel as if my inner child wrote this song. it's one of the fastest songs that I've ever written, it just poured out of me. It's a song about remembering who you are, about reconnecting with our truest selves and rediscovering things that bring us joy, happiness and peace after living in a world that hardens us." 
What made you want to make this a trilogy?
I originally made breathing into bloom (my 2022 EP) to explore the process of healing. I soon discovered both from life experience and in my creating, that healing is a process that cannot be contained to 6 songs. I decided to make another EP in that same vein thematically and made the EP that will be coming in the fall. However, as the weather grew colder, the holidays neared and I wrote my song "letting you go" I felt a pull to continue to explore the sound and sentiment of that vulnerable, melancholy song and see where it led. Thus "holy silence 'fore the spring" was born. It fit perfectly in the space between the spring ep that was "breathing into bloom" and the upbeat ep that is coming in the fall. A quiet reflection, an ebb to the flow. Just as healing sometimes can feel like you take a step back after taking a step forward, this EP feels like that to me – a step back into self for hibernation before the upbeat songs begin. 
Why did you decide to use nature as a focal point for your imagery? What is your relationship with it?
 I have a deep connection and reverence for nature. nature is my true north, always has been and seems it always will be. Whenever I get overwhelmed, I probably haven't spent enough time outside, unplugged, listening, observing and taking in nature. She draws me in, teaches me about myself, and helps heal me. We are inherently a part of nature so to me it's only natural (hehe) that so many of my feelings, emotions, musings I process through metaphors and references to nature.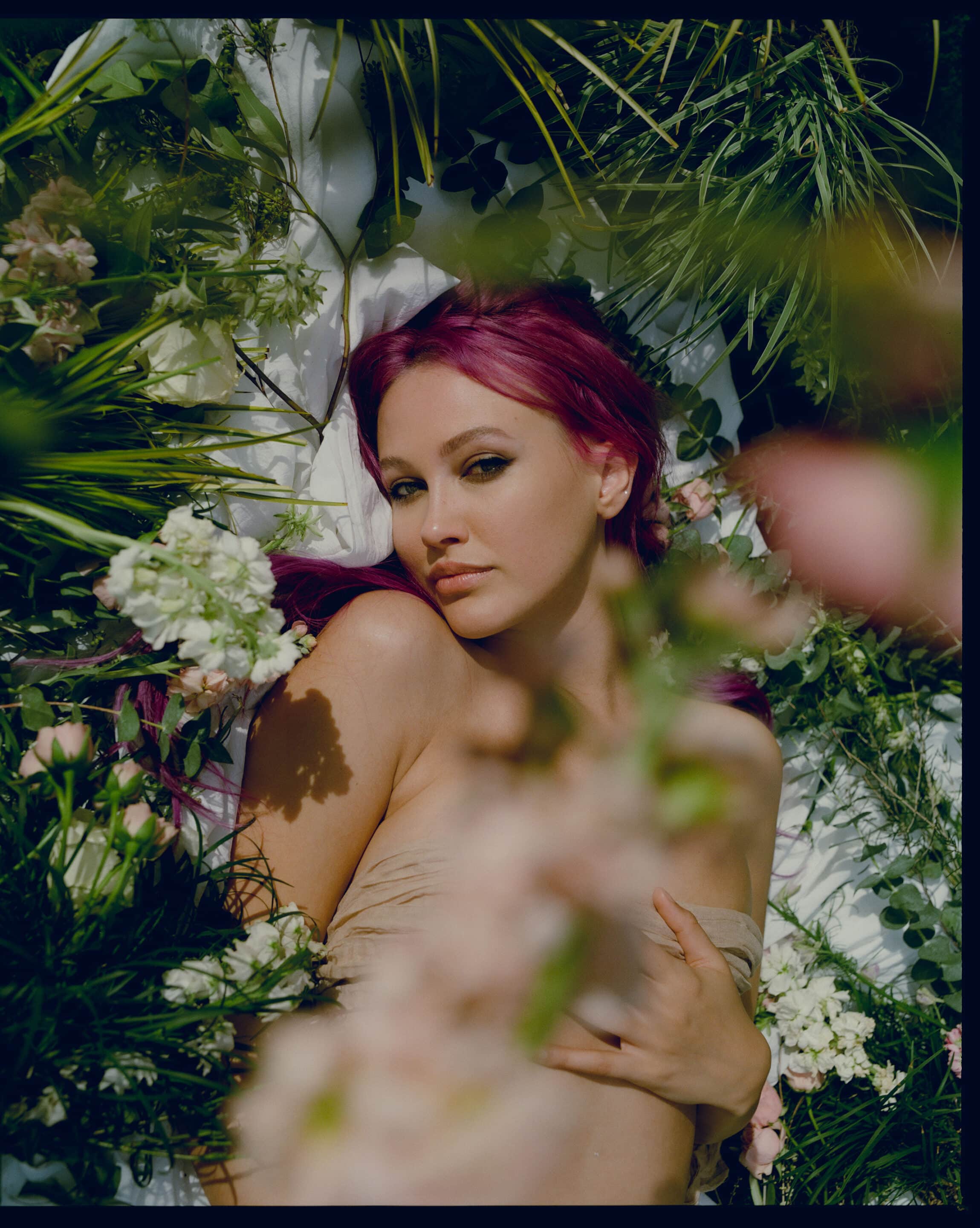 Photo Credit KANYA IWANA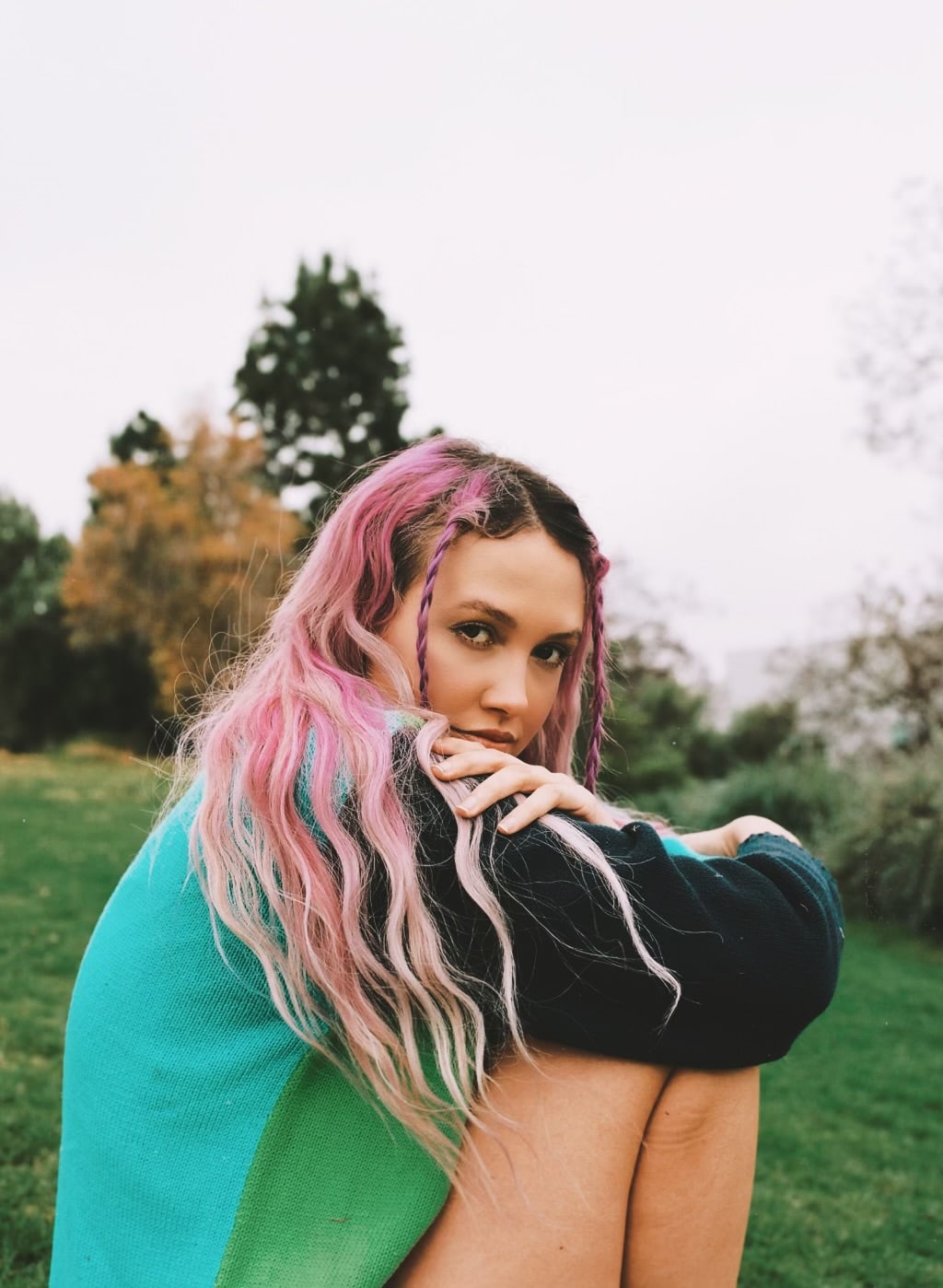 Photo credit Jamie-Lee B
You collaborated with many great names. What have you learned from joining forces with such amazing names?
I am very grateful to call my collaborators my friends. We all seem to have in common that we are endeavoring to express ourselves through our art, constantly challenge ourselves to make something better and go deeper than the day before and make a lasting impact on listeners. I am very inspired by each and every one for reasons unique to them.
What's the core message of this body of work? 
That it's okay to retreat into self. that rest is necessary and contrary to the capitalist agenda, it is ~productive~ and not a regression or indication of laziness but rather the mark of someone in tune with their body and needs, and that rest (being quiet and still) is an essential part of the healing journey.