DeathbyRomy is no ordinary artist. She's not even just an artist. She's a freaky, edgy, unique and so out of the box you don't even see the box dark-pop provocateur.
Born Romy Flores, the LA based singer songwriter draws her musical inspiration from artists such as Björk and Kanye West and thanks them "for showing her how to create a dynamic body of work".
However, growing up biracial and bilingual in Los Angeles really played a massive role in her artistic formation. More specifically, her Mexican heritage forged a deep appreciation and insightful reflection on the interplay between life and death. Traditions such as Día de los Muertos (Day of the Dead) were clearly an important source of inspiration.
"In Mexican culture – Romy explains – death is just another part of the human cycle. Every year, we celebrate our relatives joining us back on Earth. I believe a soul never really dies."
Her music is wrapped in fantasy and edgy imagery just as much as her persona. As Romy reveals, she would write her first songs on the bus to and from school at the age of 5 while portraying herself as an accomplished musician (mission accomplished!)
Her eccentric and unapologetic approach to self-expression got her bullied in high school but got her a bunch of plays on the internet and started giving her the confidence she was seeking to be the kick ass dark and provocative star she was born to be.
DeathbyRomy is an artist we can't stop spinning here at Mundane. She incarnates the spirit, looks and attitude that pervade this brand and publication. We couldn't be more stoked to have had the chance to chat with her about her style, music and upcoming projects.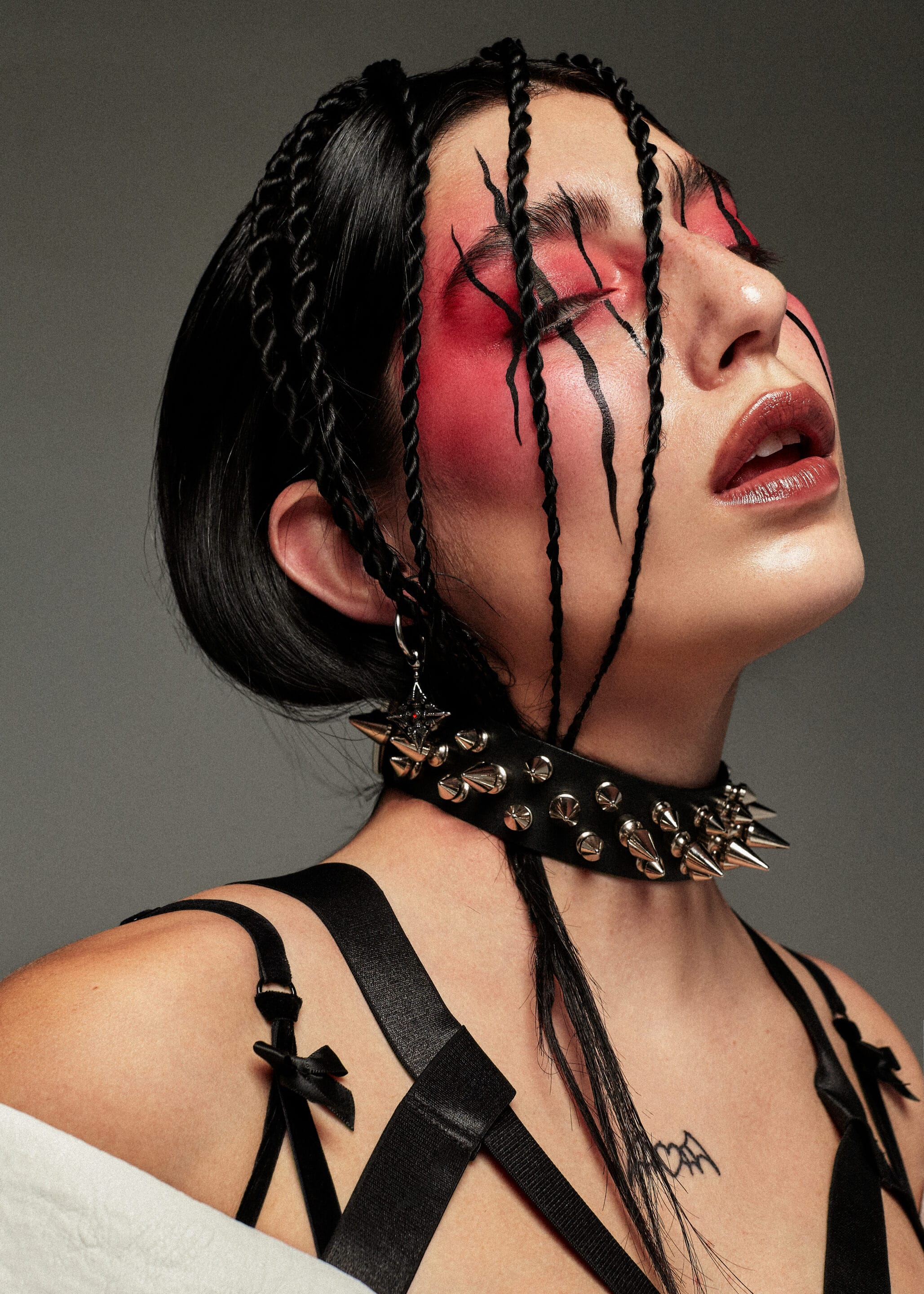 Photography: Randy Tran
Judging from your unique looks and style, it seems as though there might be a specific story behind your artistic choices. For instance, where does your stage name come from?
My stage name comes from a deep darkness I experienced in my past, and me honoring my culture and their view on death being something to honor rather than fear. Something beautiful and real and deep.
How did you get into music and what are your main influences?
I've been writing since I was five years old. I was extremely inspired by all of the music I was raised with since my parents were huge music fans. But my biggest personal influences are Björk, Kanye West, The Beatles, and Bring Me the Horizon.
This darker side of pop is rapidly rising, however your version of it seems to have something unique about it. What do you think sets you apart from the rest of your peers?
I think what sets me apart is my clear grasp of my brand identity and the ability to genre bend around it. I call my music the love-child of Pop, Trap, Industrial, and Cinematic. You hear a lot of violins in my music just as much as heavy 808's, low ends and warm pop melodies.
What is your creative process like? Do you like to write/produce by yourself or do you prefer collaborations?
I usually prefer to write alone, though I recently found a couple people I like collaborating with. I used to like producing with only one person but now I have an arsenal of talented people I pull from quite often and love to work with. I have a lot of input and insight about all of the sounds and aspects of what you hear in my music so I'm very specific about who I collaborate with. They have to be open and willing to hear out my thoughts and opinions and put their ego aside.
If there ever was an artist that fit the aesthetics and attitude of our magazine, that would be you! Both your looks and style are quite provocative and edgy. What inspires your artistic persona and style?
I'm inspired by everything around me. I'm inspired by my past self and who I want my future self to be. I've always been very inspired and drawn to the macabre, some of my biggest influences when I was younger and to this day are Lady Gaga, Tim Burton, and Alexander McQueen.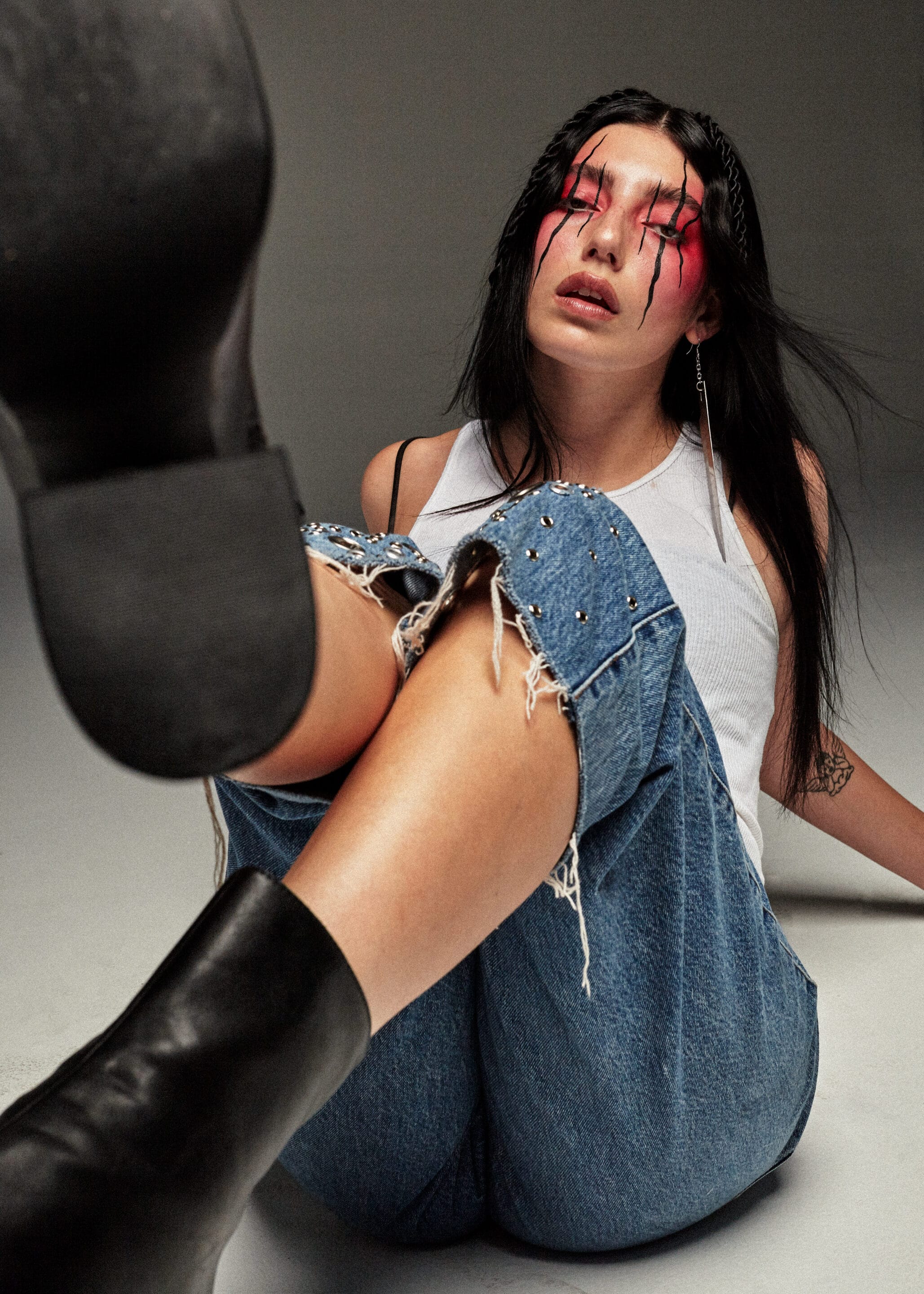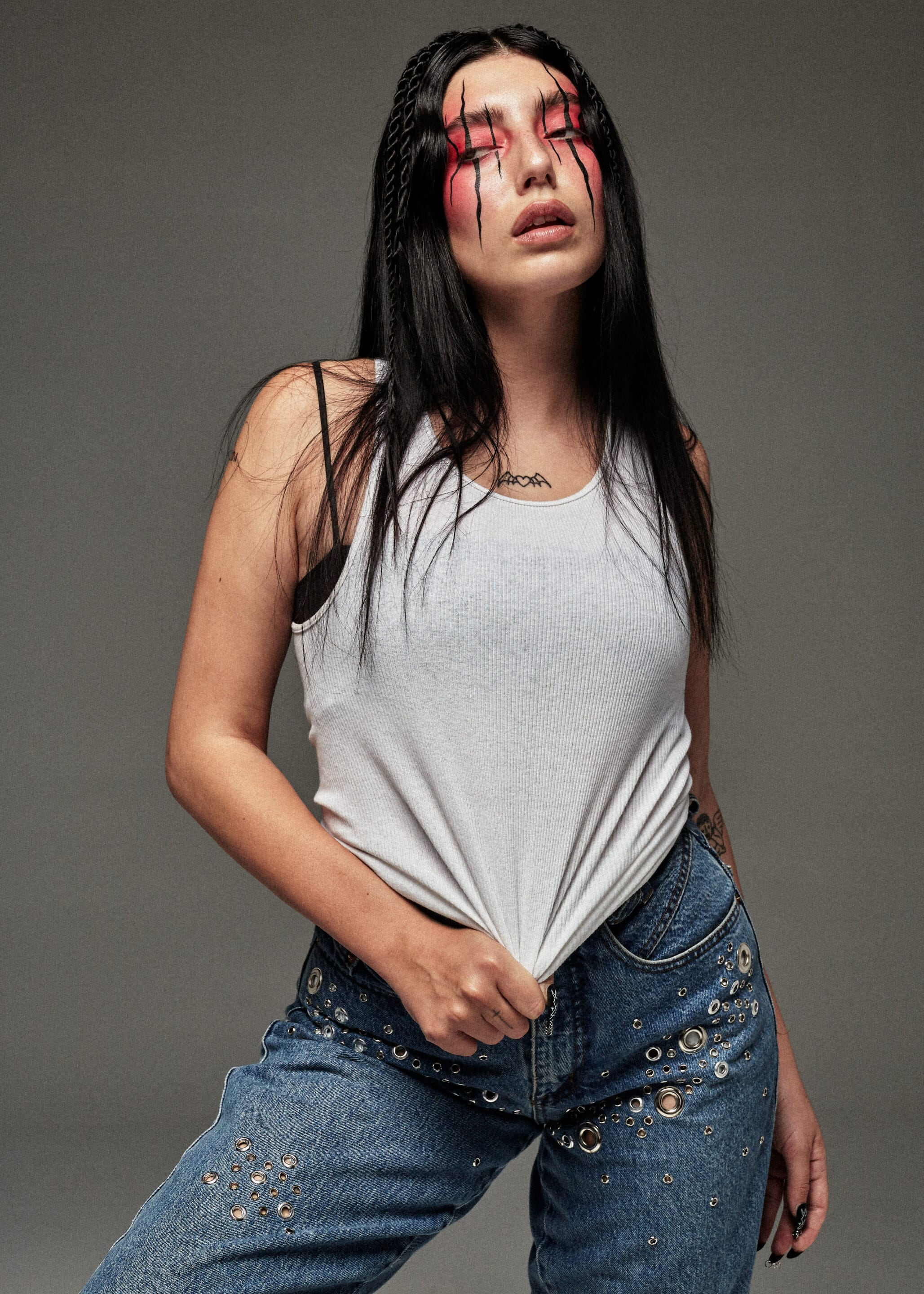 Tell us about your latest single: "Beautiful Mayhem". What is the message behind it and how did it come about?
It's an anthem for the spontaneous and the adventurous. It's about the insatiable hunger for thrill and passion. Lust for life. It's about being crazy and a bit high wired yet loving that about myself, as well as knowing myself. It's about accepting and honoring myself as my own God of my own life. This song is for those who are fiery, lustful, passionate, and forever craving the next adventure. .
How do you think you are fitting in the modern music industry and in the LA scene? Do you consider yourself an outsider?
I hate to say it but I definitely feel like a bit of an outsider. I kinda hoped that's how I would come up but the people I started working with early on kind of split up over time. Before Covid I was definitely starting to feel a bit more respected in the Los Angeles scene. For example, I was getting asked to do a lot of cool underground shows etc. But I don't mind being a lone wolf – LOL – and as far as the industry goes, I'm here to shake shit up.
How did quarantine alter your creative process?
It amplified my hunger tenfold. I already worked everyday pre-Covid, but once I started hearing everyone say that most new artists wouldn't survive after the Pandemic, I started really snapping. I've written nearly two new albums because of that!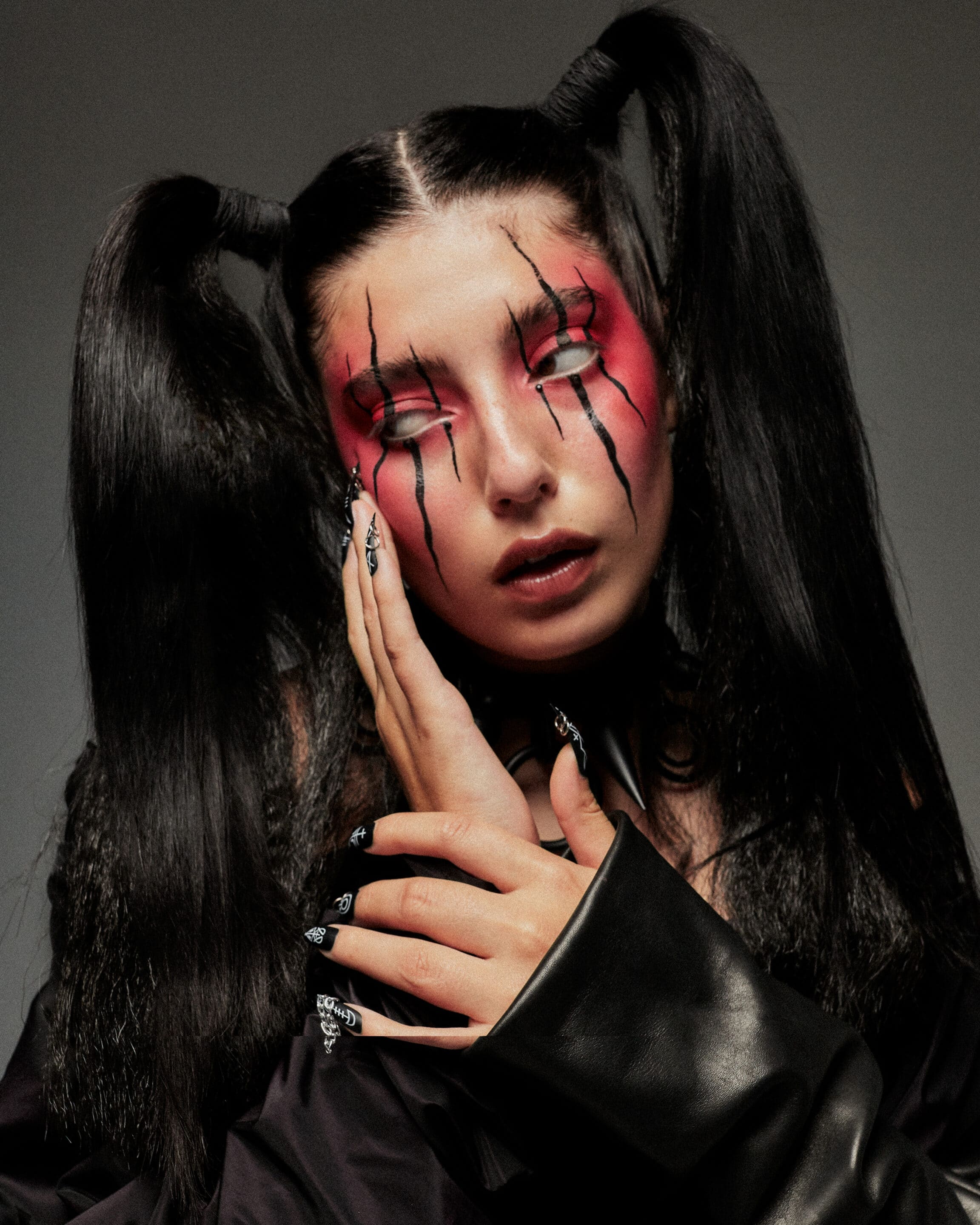 What do you think about the increasing number of artists, creatives and provocateurs taking their talents on sites like OnlyFans and such? Do you think this saturates the scene or do you think it's beneficial for artists?
I think Only Fans is meant for sex workers to share their work and make a living. Artists should stick to other platforms to make room for people that platform was designed for.
Tell us about your future plans and next projects.
More music. World domination. And touring ASAP.
Check Out "Beautiful Mayhem" music video here: