Get ready for this!
O Future is an electronic duo and art collective mixing electronic music with symphony orchestra and voice, consisting of Katherine Mills Rymer originally from South Africa and Jens Bjornkjaer of Denmark.
Their new EP, Immaculate, came out on February 18 via One Half Records. The EP opens with the daunting "And You're Mine", boasting O Future's layered, cinematic arrangements with sweet, melodic vocals, while finishing the journey with "Meat", a song about the idea that a new self is emerging.
"The conclusions we have reached while making the record was that the most important thing is intimacy, love and skin on skin humanity," they say.
The video for one of their bangers 'And You're Mine' tells you, or rather shows you everything you need to know about this eclectic duo!
"We made this song during Covid, so it has those emotional swoops and valleys of both good and bad whirling it's way around the song. It is obviously a straight-up love song, and I wrote it with elements of beauty, intimacy, time, and ownership of the beloved as the main legs of the song.
The sub current, as for a lot of things I write about deals with intensity and excessive hyperbolic intimacy and 12th-century hermit emotions. Sometimes we hear the song and it seems to us like a soft kiss on a lightning storm island."
Now residing in Los Angeles, O Future continues to gleefully defy the rules and subvert the common expectation that "it's all been done before". Their live shows have been an unexpected excursion into an electronic and acoustic set with their songs being stretched in a largely improvised manner over live instrumentation including saxophone, bass, and flute.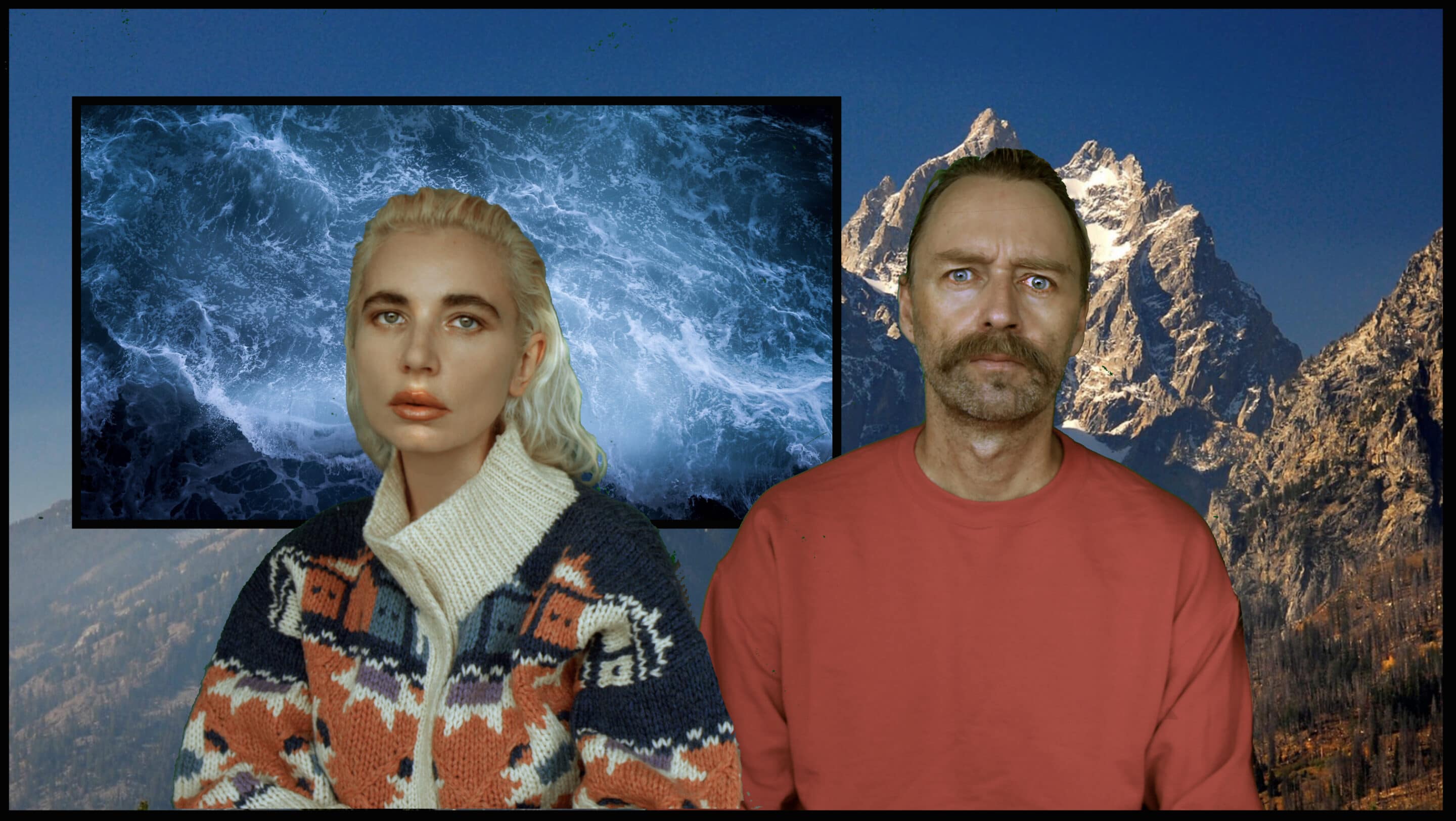 'Our goal is to carve out a niche made of sounds and tones nobody made before. It's not something we even actively pursue too much, either. It's just who we are. We both come from different musical worlds and have different mindsets so the encounter of it all is something completely unheard of before. And we love that!"
O Future has scored for The Royal Danish Theatre and films for Lars von Trier (Melancholia) as well as Ai Weiwei's 'Vivos', which premiered at Sundance in 2020. Most recently, they have Scored the newly released documentary '7 Years of Lukas Graham' (and just got nominated for the Danish prestigious Robert Award), composed 4 'algorithmic' operas, are currently scoring an indie feature film titled Ambrosia in which Katherine stars as lead actress, as well as made physical and digital visual artworks for the likes of Martin de Thurah (Kanye West, Fever Ray, James Blake).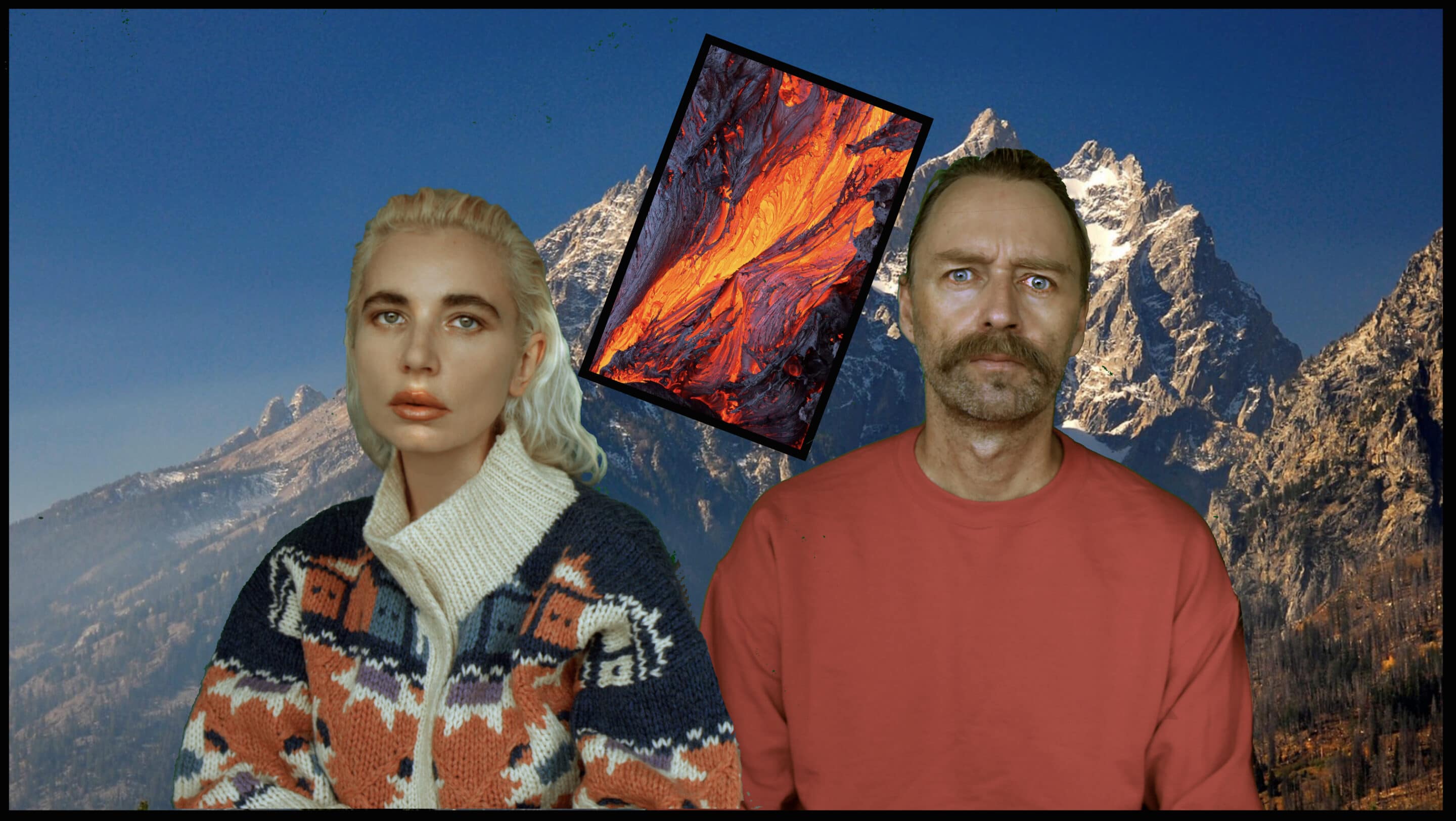 In 2021, O Future will also be starring alongside Patti Smith and Thurston Moore for a track on the anniversary vinyl album of Allen Ginsberg's 1971 book "The Fall of America".
Their visuals are quite stunning and extremely well curated as well. Their approach to the aesthetic part of their act is also quite innovative.
"This may sound weird – says Katherine – but I would spend my entire day screenshotting! I look around the internet all the time and when I see something cool I get pissed off because I didn't make it! Like I could drive by a pretty building and these are the thoughts that pop into my head;
1. That's a nice building!
2. I wish I was the building!
3. I want to own the building!
Point is, when I see a piece of art that speaks to me, then I want to be it! I want the visuals for this project to make people feel the way I feel about beautiful art! It has to speak to you and you need to want to be a part of it!"