Photo Credit: Claire Marie Vogel
At just 17-years-old, New York City singer, songwriter, and producer Sombr has already stirred up considerable buzz with millions of streams and TikTok impact. The indie alternative troubadour only maintains this momentum with a brand new single entitled "Willow."
"'Willow' is a song that I wrote and produced in my bedroom in the Lower East Side of New York City. While writing 'Willow,' I was thinking about a past relationship that wasn't healthy, but still enticing in other ways," says Sombr. "The song is about not being able to let go of the negative things in your life."
What's your story as an artist?
I was always singing from an early age and as I grew older I became obsessed with music production. I attended LaGuardia High School in New York, which is based off of the movie Fame and where I got an education as a classical vocalist. I learned to sing in different languages such as Italian, French and German.
While developing as an artist, I saved up money by scooping ice cream and bought some recording equipment. Later starting my own record label. My label has accumulated nearly two billion streams and is now a major label imprint under Warner Records.
In recent years, I've fused my backgrounds in music production, vocal training, marketing, and running an independent label to bring sombr to life. All of my current catalog under sombr is written, recorded, and produced by me in my New York City bedroom.
What inspired this last release?
I was thinking about a past relationship that was not healthy, but that was still enticing in other ways. "Willow" is about not being able to let go of things that may not be good for you…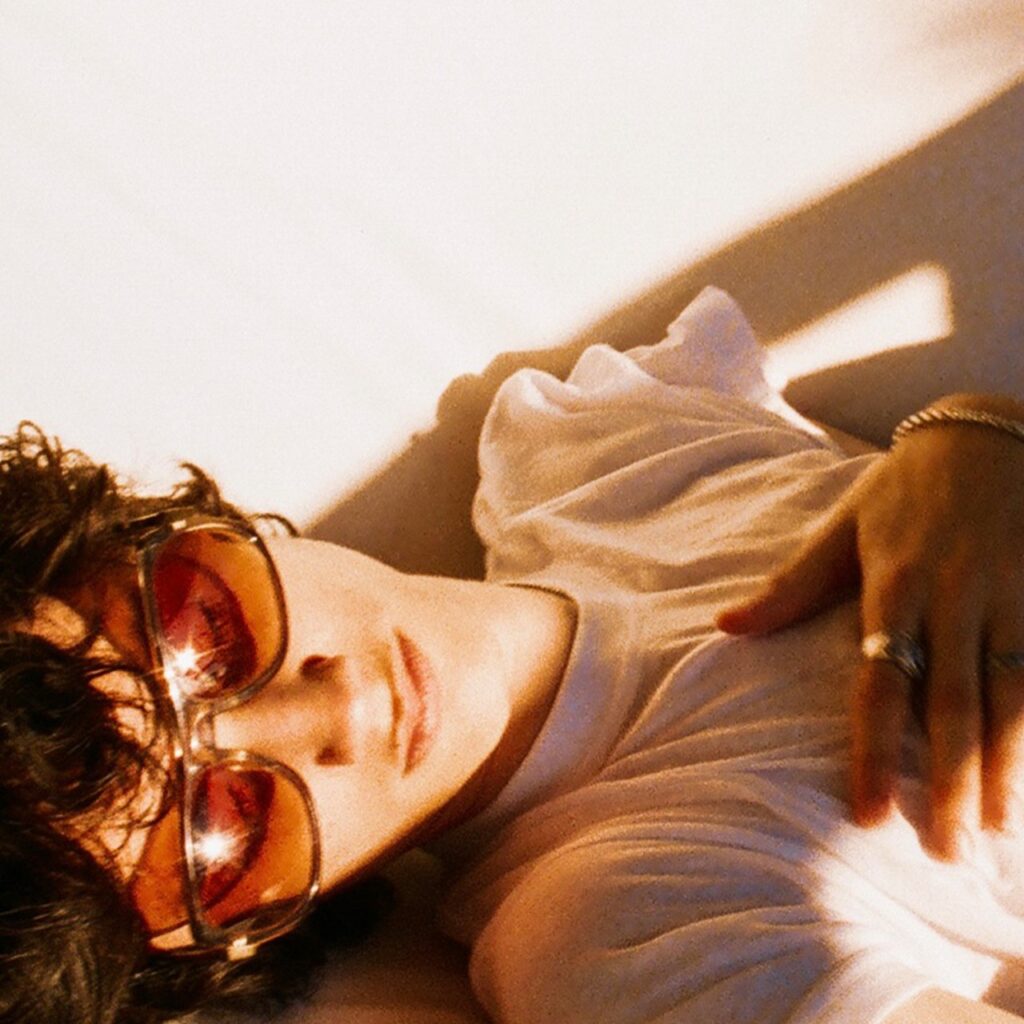 Do you get inspired by other art forms?
I definitely take a lot of inspiration from other forms of art. Film and theater are big ones for me. I have a lot of respect for actors, whether on stage or the big screen. It takes such hard work, skill and talent to tell a story in a believable way. The reason I take so much inspiration from acting is because when I am singing or recording music, I find myself "acting" in a way to make my vocals more emotional/real. Being the "actor" in the song or thinking/reliving past memories can really take the quality of my vocals to the next level.
What's your favorite place or environment to write?
My favorite environment to write in, and the only environment that I am able to write in, is between 1AM to 4AM, alone in my bedroom. This is when I find all of my creativity, ideas, and thoughts rushing towards me all at once.
What's a record that shaped your creativity?
Bon Iver – For Emma, Forever Ago. This record changed everything for me.
Anything else you'd like your fans to know?
I am so grateful to my fans for supporting me and my music and I am so glad it has touched so many of them. Also, I'm working on new music and will be releasing it soon. It is going to blow your mind!