Singer/Songwriter Jack Drinker prepares for the release of his third single entitled "Who Is This Person?" which is the most personal song Drinker has written to date, tackles dark themes of depression and negative self image. Written by Drinker and produced by Steve Ornest of Total Access Recording, "Who Is This Person?" features a variety of vibrant instruments including acoustic guitar, bass, drums, synths, and slide guitar.
Showcasing Drinker's wide vocal range and vivid storytelling ability, "Who Is This Person?" is beautifully executed from start to finish with layered harmonies and reverb throughout. Drinker's strong, emotional, and soulful vocals mixed with the song's melodic variation leaves a memorable impression and makes you want to listen to it on repeat.
Tell us about this project
I wrote "Who Is This Person?" in the thick of the pandemic in 2020 when I was dealing with a lot of personal struggles behind closed doors. I was having a difficult time doing basic things like getting out of bed or going on a walk. Writing lyrics and poetry is a form of therapy for me so the song came about because I was just writing down all of my thoughts in my journal. I waited until I was healed from all of that pain and brought the song to my producer in February 2021. We worked on it for around two months and the rest is history!
How would you describe the highs and lows of being an artist?
As a fairly new artist, it can be very easy to get discouraged. I often second guess everything I do or compare it to other artists. What I've realized is that it's healthy to have moments of doubt because those moments push me to work even harder. I feel lucky to have been in some situations where people didn't believe in me because it's allowed me to nurture the relationship that I have with myself. I know that as long as I don't give up on myself, success will come.
What's a musical guilty pleasure of yours?
Show Tunes. I'm a drama kid at heart and Musical Theatre was my first love. One of my favorite things to do is go on long drives in my car and blast the soundtracks to Hamilton, Dear Evan Hansen, and Thoroughly Modern Millie.
What are some sources of inspiration for you?
I'm inspired by many different artists, tv shows, movies, etc. I'd say I'm most inspired by artists who have a clear vision of who they are. One of my favorite artists is Melanie Martinez because she always executes her projects to perfection. I'm definitely a very visual person and she always makes her visuals just as important as the music which inspires me a lot.
Who is an artist that inspires you today?
Troye Sivan. If I could be a fraction of the artist/person he is I would feel fulfilled. He is so unapologetically himself and has done so much for Queer artists like me. My favorite concert I've ever been to was at the Greek Theatre for the Bloom tour in 2018. He was singing and dancing around the stage with so much confidence and everybody in the audience was feeding off of his radiant energy. He definitely makes me feel like I can do anything that I set my mind to.
Favorite activity to clear your head?
I'd definitely say either running or going on long drives where I can blast my music and get out of my head. I tend to overthink things so doing activities that distract me from negative thoughts is always good for my mind, body, and soul.
Tell us about "Who Is This Person"
"Who Is This Person?" is the song that I've been wanting to write for a long time. The lyrics detail my struggles with my mental health and body image. There have been times in my life when I felt like the only way for people to like me was for me to act or look completely different than who I really was and that messed me up for a long time.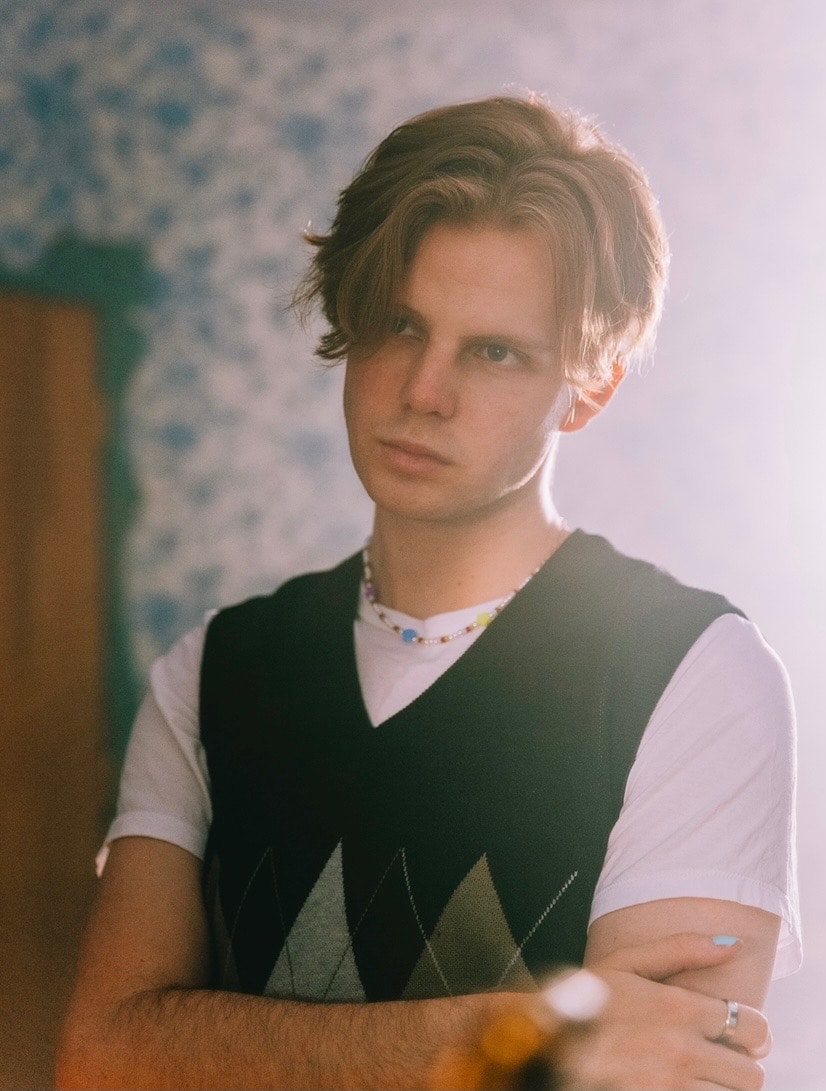 How do you deal with anxiety and creative blocks?
I deal with anxiety by doing things that I know are going to make me feel better like writing in my journal, going on walks, or getting coffee. I try to be gentle with myself and if I'm having a bad day I set myself up to ensure that the next day is better. When I have creative blocks I usually don't force myself to try and be creative. I know that it will always come to me eventually so I never force it or beat myself up about it.
Any plans for the future?
I'm going to be a Senior at UCLA in the Fall so this next year is going to be very busy. My goal is to start working in the Industry as soon as I graduate while also growing in my artistry. I also intend on releasing my first EP late this year or early next year so watch out for that.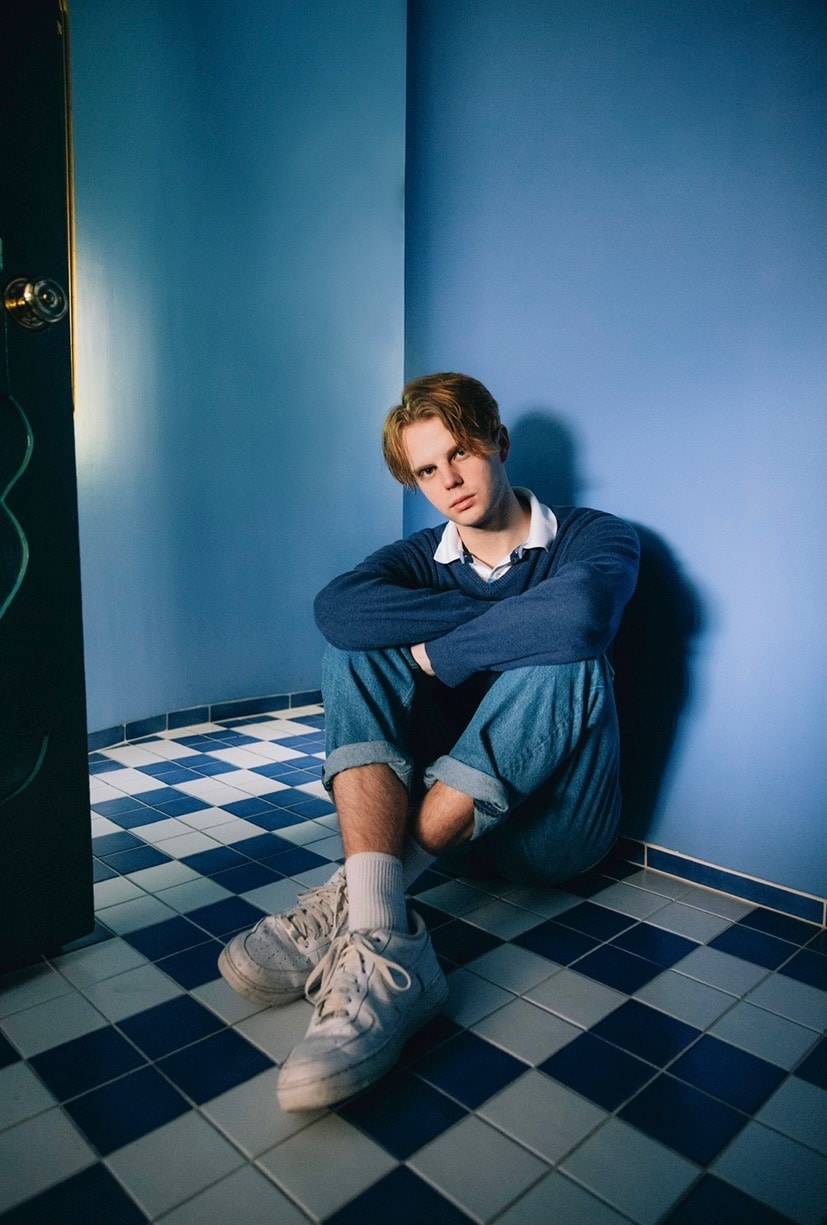 What inspires your visuals, videos, looks etc?
I get a lot of ideas for music videos from shows like American Horror Story and Black Mirror. I've always loved mystery and horror so that's definitely something I want to play with in my visuals in the future. I actually did my promotional photoshoot for "Who Is This Person?" at the Madonna Inn because I love all of their different rooms so much. I'm also using those pictures as inspiration for my upcoming music video! 🙂
What is the most most proud moment of your career so far? I'd say my proudest moment so far was getting into the UCLA Herb Alpert School of Music. It was important for me as an artist because it's allowed me to work closely and learn a lot from Industry professionals. I strive to be a well rounded artist and learning about the many facets of the Music Industry has helped me a lot. I'm not sure if I have a really embarrassing memory yet because I'm a very small artist but I'm sure there are going to be many in my future.
What is the best advice you've ever gotten?
I had a meeting with a really awesome producer and I was telling him how I was still figuring out what my sound was as an artist. He explained to me that it's not about finding your sound, it's about refining your sound. He told me that any song I write will be authentic to who I am as an artist as long as it's honest. It's more so about pushing yourself to make the music as good as it can be. 
What are some of the best ways for emerging artists like you to get discovered? 
I think with TikTok it's becoming a lot easier for Indie artists to be seen and heard which is amazing. I think this year has forced a lot of artists to do everything on their own which has made people realize that they don't need to be signed by a major label to be successful. My hope is that it can become a lot less challenging for smaller artists to make enough income to make music their full time job. That's my goal.