Joy is best known for her role as Alicia "Plum" Kettle on the AMC television series Dietland. Before this breakout role, she appeared in Twin Peaks: The Return and The Mindy Project among other television shows. 
She wrote and directed A Fat Rant, a viral video in 2007. Joy is also an advocate for representation of all body types on screen.
Twisted Sister Premieres Fri., Mar. 24 at 8/7c; Available to Stream the Next Day
Photographer: John Williams @johnnyrotten
Photo Assistant: Jayanti Sharma @imagetalini
Stylist: ton aguilar @sir_t0n
Make Up: Aaron Barry @abhairmakeup
Hair: Sophia Porter @thesophiaporter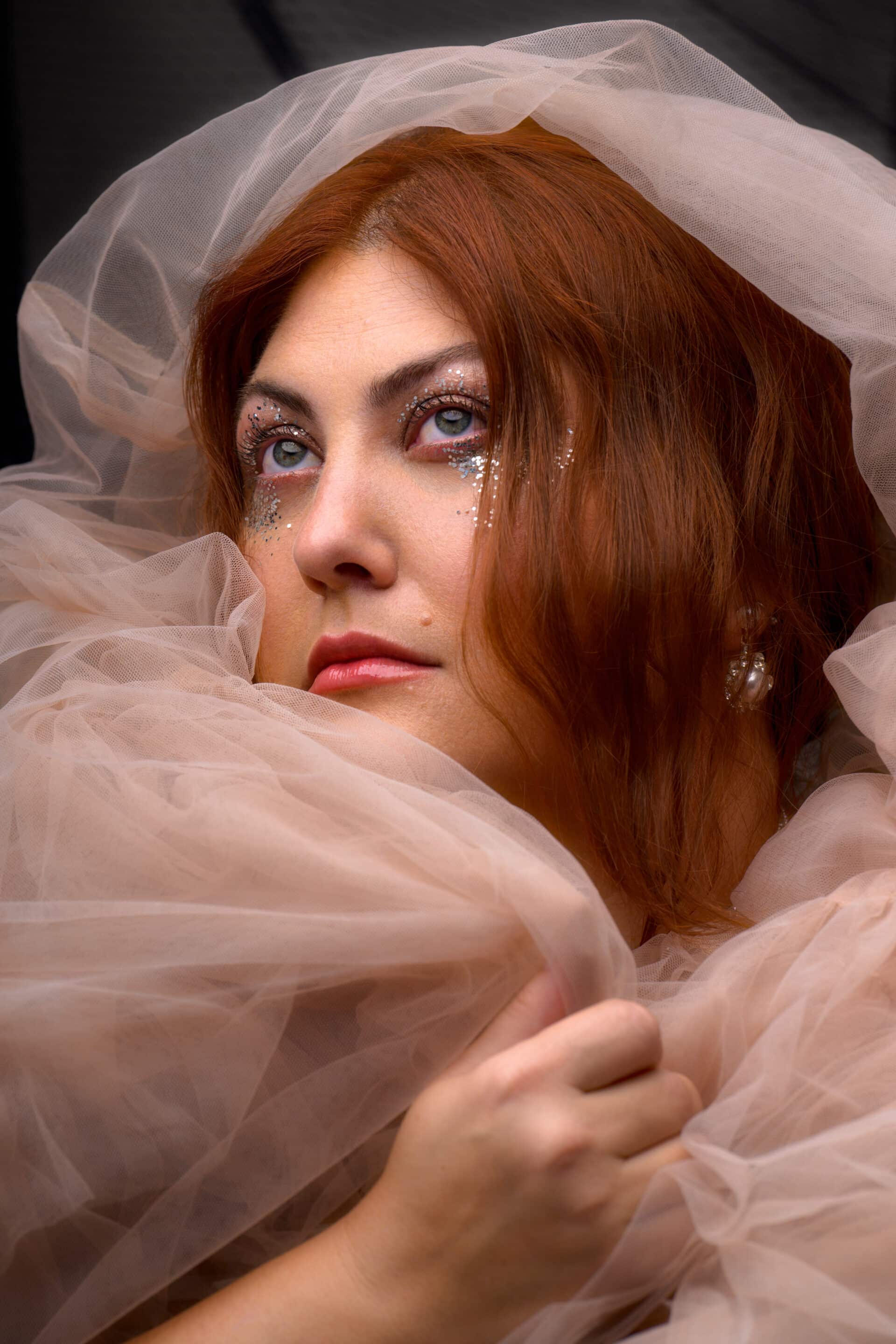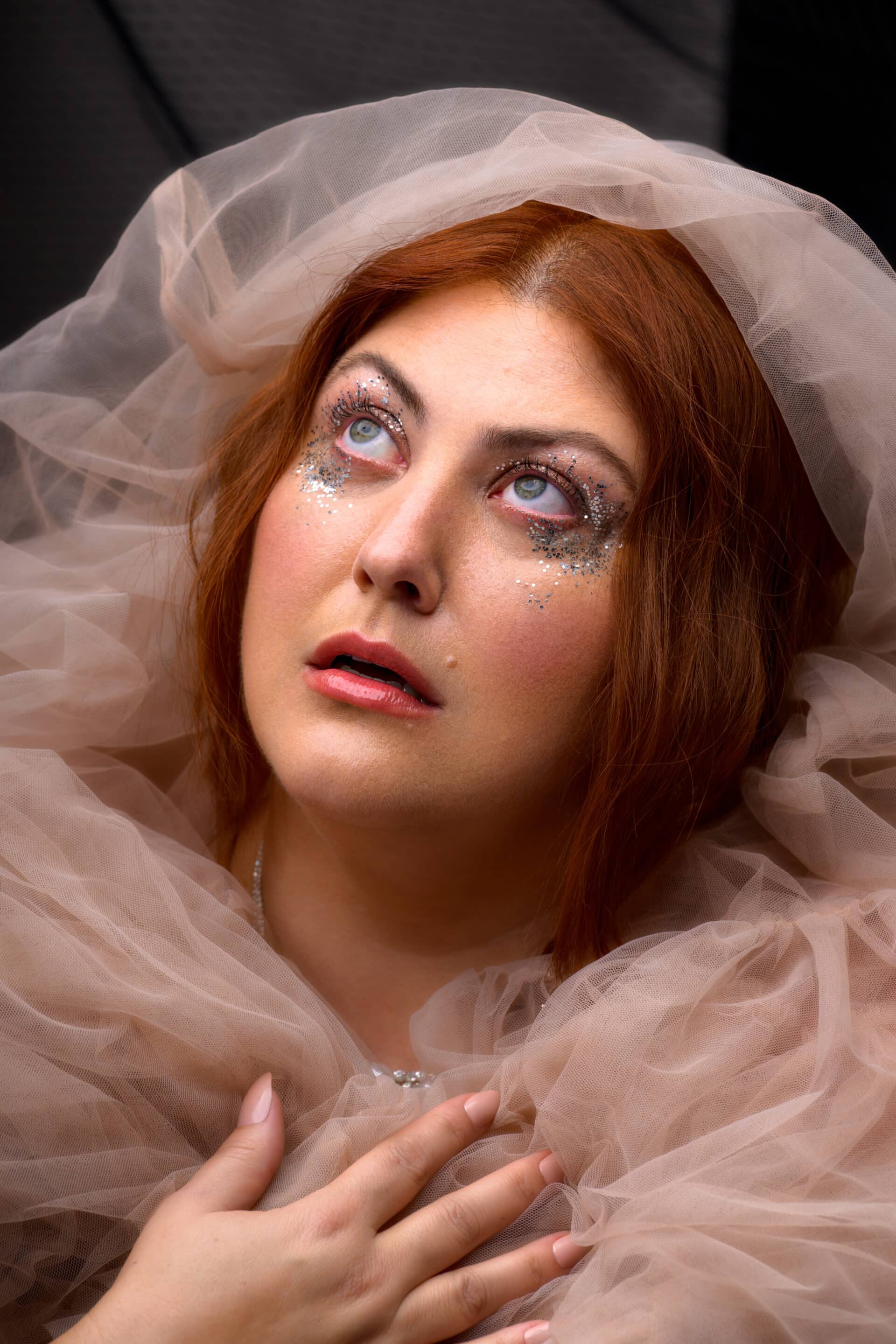 Tell us about this movie and what it was like to be a part of it!
Twisted Sister!!!! It was called Perfect Sister while we were shooting, but I think Lifetime already has a "Perfect" series, so Twisted we became!.
I honestly thought I'd signed up for an independent film until my first conversation with the director. She asked if I'd done a Lifetime movie before and I was like "I'm sorry, what?" cause it's honestly been a secret bucket list wish. A friend used to say I was Artistically Omnivorous: I mean I'm interested in everything, I want to experience everything. Honestly, it's why I became an actor- to not have to pick a lane or choose one thing to be when I grew up. Like Evelyn in Everything Everywhere All At Once: "capable of anything because you're so bad at everything". LOL Anyway, this was right up my alley.
More than that though, I was also excited to a) play a role that had nothing to do with my size and b) play the bad guy. (I mean potentially. No spoilers here). AND then- to get work with Mena Suvari?! It was a dream.
And this character was definitely a challenge- Lily is pretty calculating and at the same time, she's really emotionally volatile. It was fun to try and hit all those notes while remaining on planet earth. Our director, Patricia Frontain was a big help with that – figuring out a backstory that would motivate going to all these places.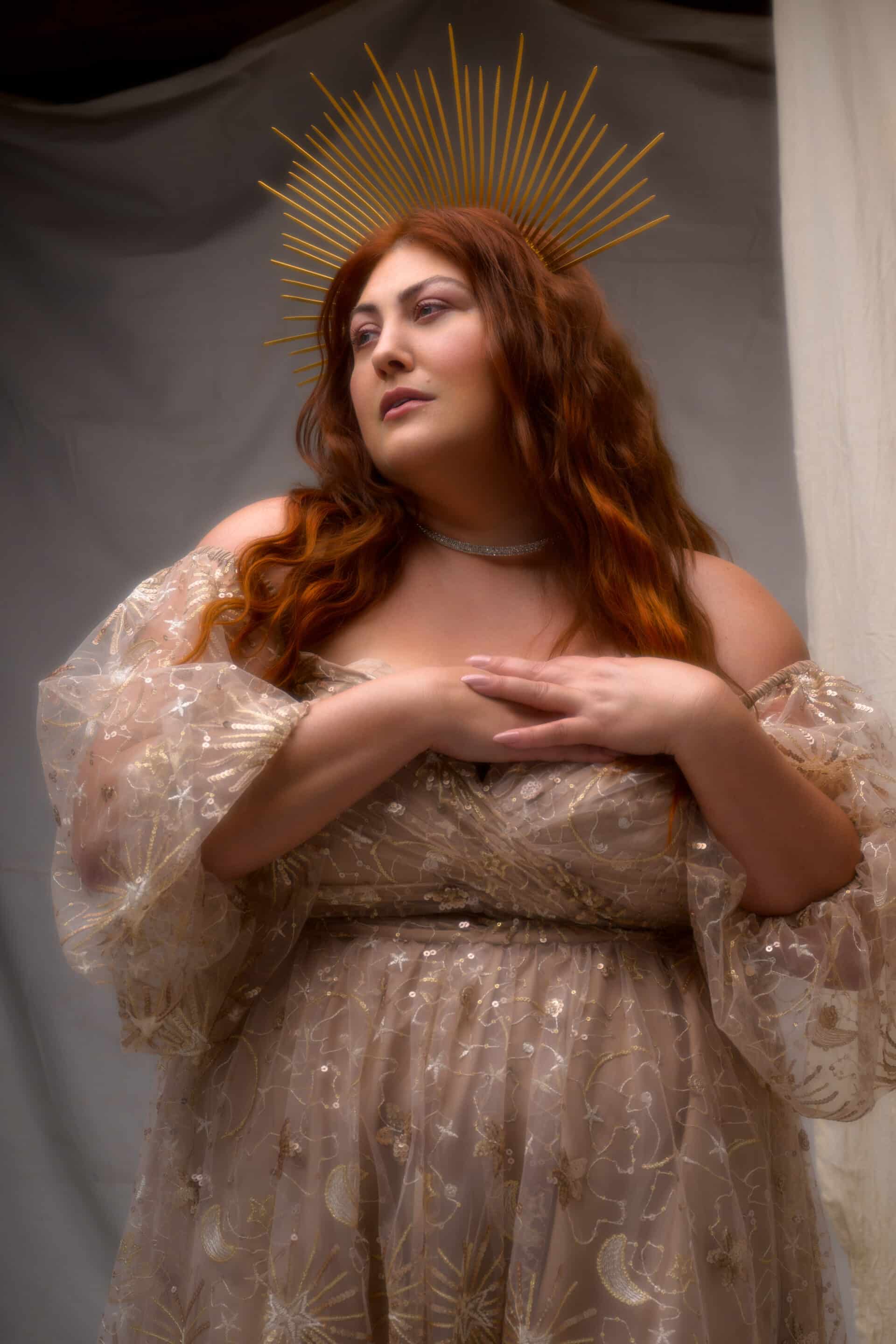 You were one of the first people to go viral on YT almost 20 years ago. What do you remember from that time and what do you think about going viral in the present day?
Viral today vs viral 15 years ago is a really interesting question. First off, back then it was smaller in terms of views- like 5 million hits across platforms compared to billions of views today. But on the other hand it felt bigger and like it lasted longer. I felt like my life was upended for a whole year. I got thousands of emails I was trying to reply to, I had LA Times and NYT articles written about me, was flown out for weird TV appearances like Fox News and the Morning Show. It was overwhelming to be honest. I mean I could be completely wrong and it might feel just as crazy for someone going viral in 2023, but I kind of think that there's an expected trajectory today. Like you can look at other performers and creators for inspiration or as cautionary tales in a way that really didn't exist when YouTube was brand new. I think it's easier to know what to do with viral fame today too- again, maybe I'm wrong, but it feels like folks have a little more leeway crossing from music to acting to whatever, where 20 years ago, we were much more expected to keep doing what we showed up doing.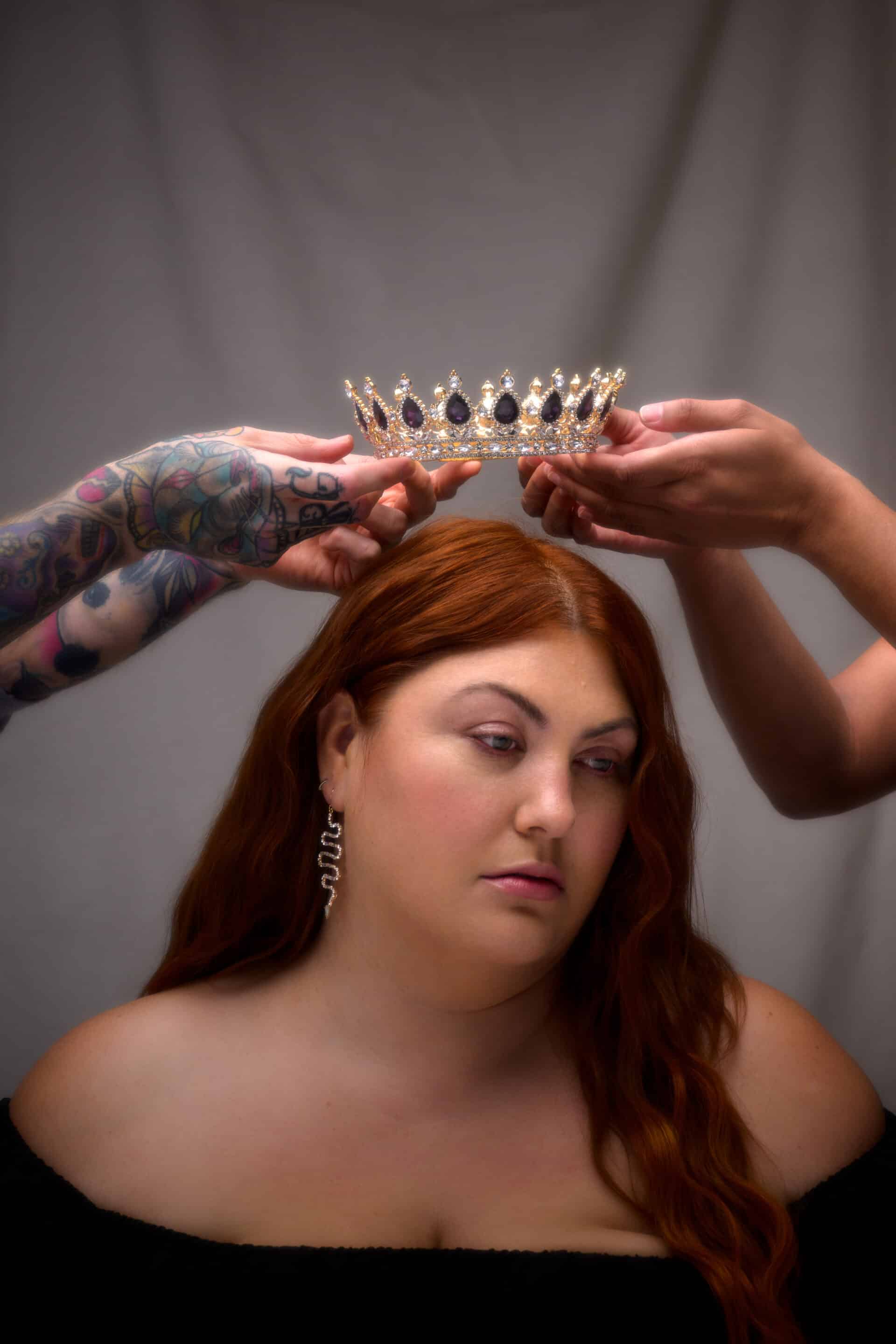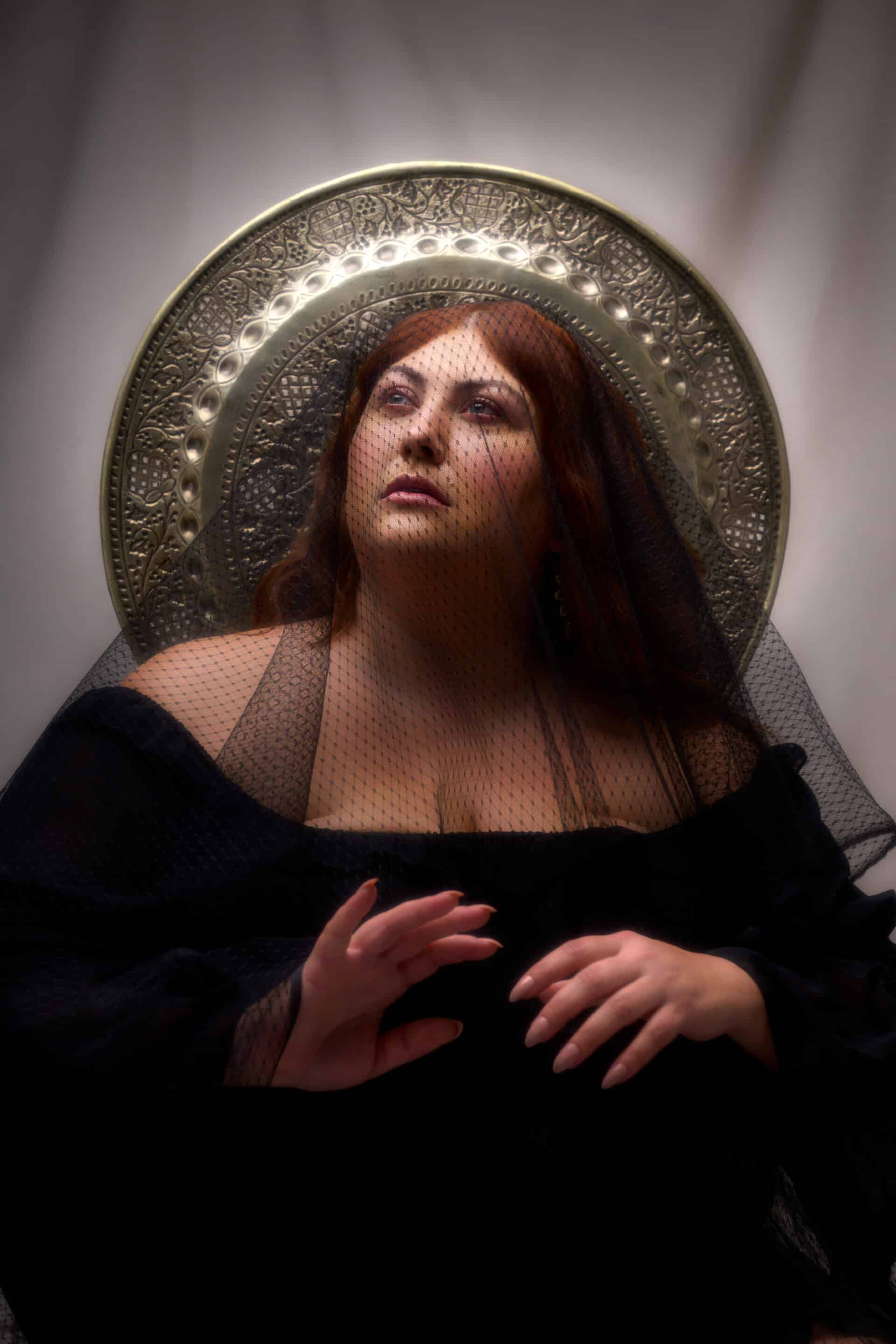 What inspired this editorial and what were you guys trying to portray here?
We went into this shoot with a lot of Baroque art and religious iconography as inspiration, and I just adored this kind of Holy Queen vibe that the whole team carried through each of the looks. There was kind of a celestial queen of heaven thing, a Springy fertility goddess, religious revivalist, silent movie star thing. Sometimes I felt like I was sitting for a Royal currency portrait, sometimes I felt like a Mucha painting, sometimes I was posing for the cover of the LP dance remix you'd come across in a thrift store. It sounds scattered when I try to talk about it, but I think the images all came together with a sort of religious ecstasy.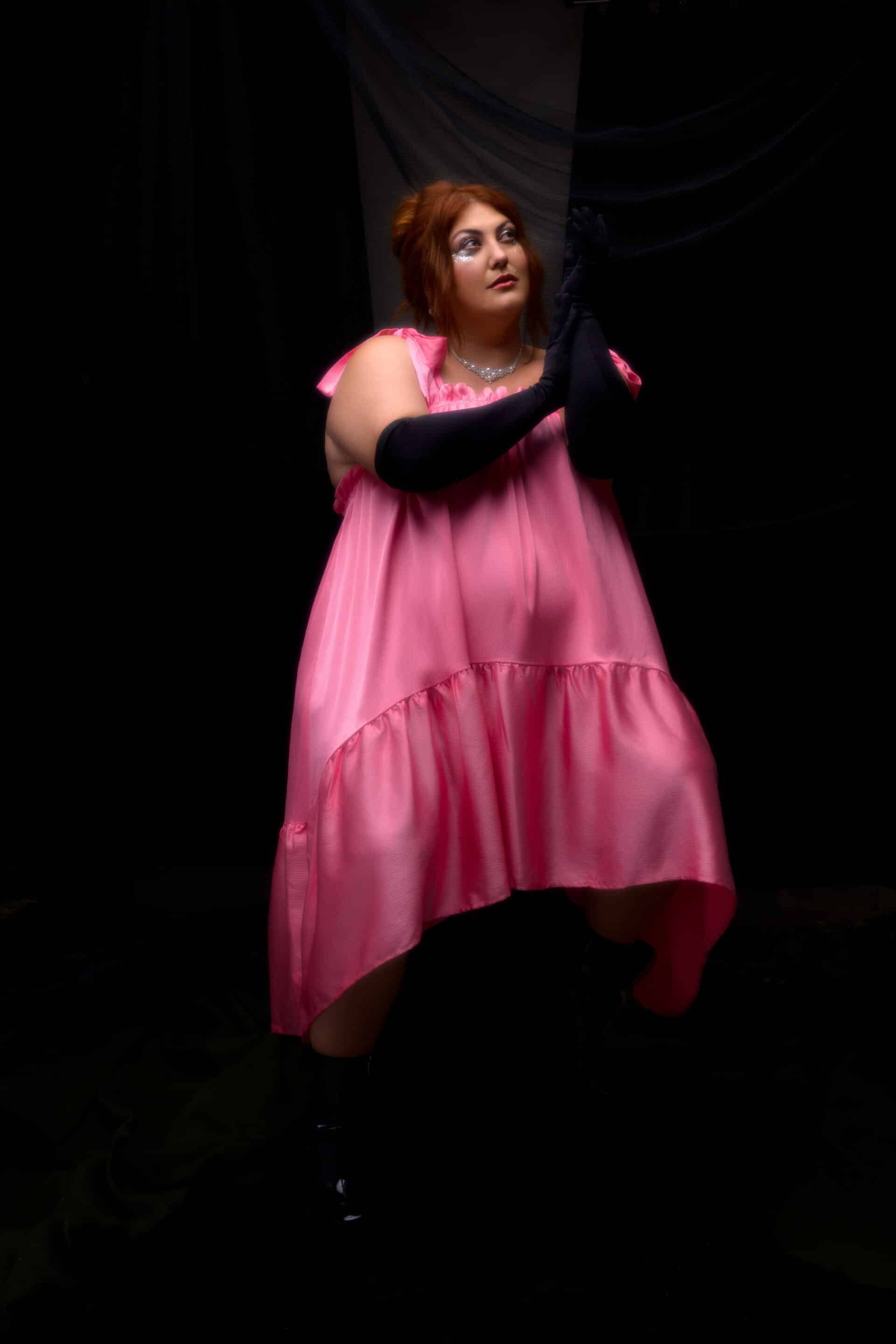 What's the most stressful thing about this industry in your opinion?
Needing a whole village of people to sign on when you want to make something. I guess that's the most stressful thing about life period- having to let go and surrender control when you want things to move past your own capabilities.
What would you change in this industry?
Always more diversity- race, size, gender, ability, age, I always always always want to see more. I get so emotional every time I see a group dance number with a constellation of colors- fat and thin people up there matching step for step. I can't think of an acceptable way to check for it, but I'd love to see class and economic diversity too. I think an actor is an actor and a nepobaby can certainly convincingly play someone who's never had the opportunities they've had, but I also think that someone who's struggled without that economic advantage could just as easily play a more privileged character too. Oh also I hope that Brendan Frasier's fat suit is the last one we ever have to see.