Not everyone could whip out a resume like Sam Spiegel, better known as Sam I. The Grammy-nominated DJ, producer, composer and film-director worked as music director for Kanye West's "Glow in the Dark" tour and Karen O's "Stop the Virgens" theatrical project, the latter of which Spiegel co-wrote with Karen and produced, just to name a couple.
One of his main collaborative projects was called N.A.S.A.'which debuted in 2009 with The Spirit of Apollo Featuring appearances by Kanye West, M.I.A., Tom Waits, RZA, David Byrne, ODB and many others.
His latest release is called Random Shit from the Internet Era and features a number of recently released singles such as"Don't Give Up" featuring Sia, Busta Rhymes and Vic Mensa; "Used to be my Homie" featuring Freddie Gibbs & BJ The Chicago Kid; "20 Below" featuring Anderson .Paak and Doja Cat; "To Whom It May Concern" featuring CeeLo Green, Theophilus London and Alex Ebert and more.
With such a versatile nature ingrained in his artistry and skills, Sam turned his attention to film and joined forces with acclaimed dancer Nevaeh Meraz for his new self-directed short film Heaven.
"I met Nevaeh through her posting dance videos to my music and tagging me. I was struck by her. She dances with so much feeling. It's all there…right on the surface. She lays it all out in her expression, not hiding anything." Said Sam
"My original idea was to direct a film about all these dancers that were dancing to my music, which I found to be so inspiring and moving. I interviewed all of them and when I met Nevaeh I was immediately struck by her authenticity. The hardship she endured and her intensity and passion for what she does really made me realize that that was the story I had to tell!"
The film addresses issues of depression, suicide, and mental health awareness which are all burning issues of our time. Sam teamed up with Didi Hirsch Mental Health Services around the release of the film to help fundraise for mental health awareness; fans can donate to Didi Hirsch MHS at https://fanlink.to/SamxDidi or by texting "DIDI" to 41-444.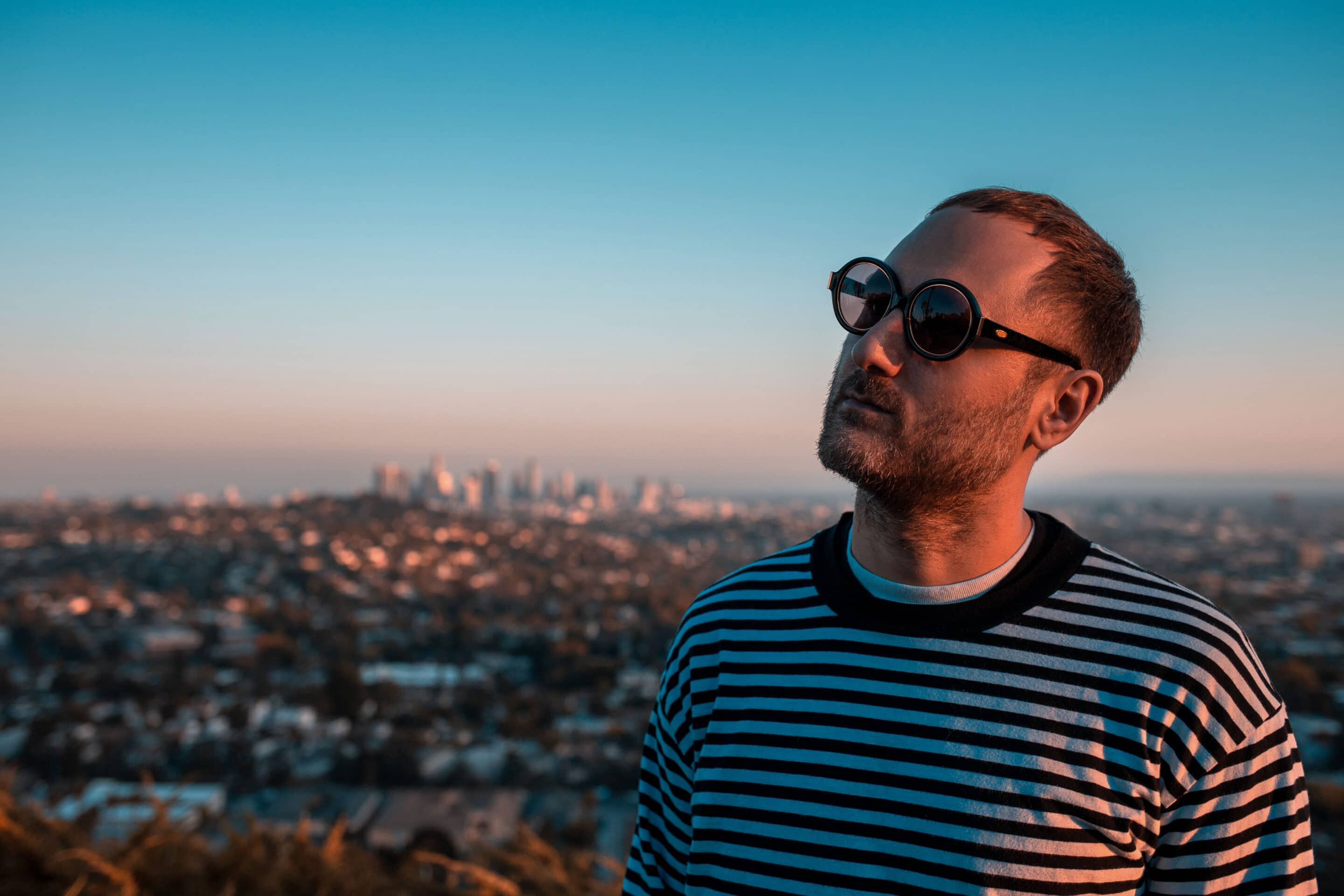 "After being initially inspired by Nevaeh's story and her battle with mental health, I thought this project could be an inspiration for everyone else out there who struggles with the same issues.I chose Didi because they helped a lot of people who are close to me so I know how great they are and how deserving of gratitude and support they are."
Sam is kicking off a new collaborative project with electronic artist Schmuck the Loyal entitled TRY. The pair's first single, "Hyperspace," recently premiered during Apple's announcement of the new iPhone 12.
"Something about isolation has been really inspiring for me somehow. Random shit from the internet era was supposed to come out in the spring of 2020 but because of covid we had to push the release and cancel our tour."
"Not being able to play live gave me the chance to record a whole new record. I was able to get into a brand new perspective: when you see everything change so much in such a short period of time, you start getting a bit of a new vision on the world and society you live in."
In 2005 Sam founded his award-winning commercial music house, Squeak E. Clean Studios, through which he has scored commercial campaigns for Nike, Adidas, Cadillac, Honda, Sonos and many more.
"The reason why I built this company around me was because brands started realizing that my colleagues and I were making music from a cultural perspective rather than a commercial perspective.'
"When I made my first steps into the industry and scored the music for Spike Jonze's Yeah Right! (top-selling skate movie of all-time), people started coming to us because they knew they would get a crew of actual musicians making authentic music which I think is priceless!"
Sam went on to work with countless other people and his music house is thriving. His approach is innovative and his passion and commitment to starting conversation around poignant issues such as mental health make Sam I a truly authentic artist and communicator.