Revenge Wife is the latest music, video, and art project by Elizabeth Nistico, former lead singer and cofounder of indie pop band, HOLYCHILD. To date, HOLYCHILD boasts over 30 million streams on Spotify and 5 million streams on Youtube. Nistico has directed more than 40 music videos for HOLYCHILD and other artists. She has also co-written songs for other artists including "Xanax Damage" by Future.
She has sync deals with Apple and Old Navy, to name a couple brands. She has toured with Passion Pit, Walk The Moon, and MØ. Her video has been featured at MOMA. Nistico has been featured in Vogue, NYLON, Paper Mag, Billboard, NME, Huff Post, Spin, EW, and Earmilk. Elizabeth was also a contributor for V Magazine. 
The first single as Revenge Wife came out in February and is titled 'Eathquake' as is basically "a breakup song and.. it's basically about wondering if I got into a car crash if that would be a good enough reason to reach out to my ex. The production is like ABBA x Nintendo x ELO x New Order and I wrote it with my friend Ceci G. It's sad but also dreamy in a way."
Don't you get too relaxed , though because part 2 of such an intriguing musical and visual act is out now and it's called 'Manifest'.
Starring in a comically surreal nightmare vignette, Revenge Wife continues the storyline she began with her previous single, "Earthquake." Both videos feature her real-life boyfriend John Karna (MTV's Scream, Greta Gerwig's Lady Bird).

In response to the motivational self-help directive to "Manifest" success and wealth, Elizabeth offers a full-throated and comical "Fuck that."
"Manifest is an anti-capitalist pop song, inspired by living in LA and just feeling like I didn't have what I wanted because I didn't desire it in the right way. You know what I mean? The lyrics say it all. "I don't really want to make vision boards."
"They say 'manifest,' fuck that." "Until you're born rich you gotta get used to no." It's comical and real and inspired by video games and sputtering 90s beats." 
The self directed video was shot entirely on iPhone. "I was really trying to tell a story here, so there was a lot of little stuff that I wanted to shoot. The green poison drinks being carried to my boyfriend, me untying myself. My approach with the iPhone vids is to shoot WAY more than I need, that way when I'm editing I can really take the best parts," Elizabeth says. 
The video also features Elizabeth and John in fashion by Los Angeles based designer Birthday Girl . "I wanted it to feel like a fashion girl on an island in Maine, playing kink games with her boyfriend. That's the vibe basically. John and I are both styled by Birthday Girl custom," Elizabeth says. 
We asked her about her new project and her story.
You seem to have lived so many lives, creatively. Who are you really, Elizabeth?
My love for music actually started when I grew up dancing. Or maybe before? I am one of those people who just love music. I would go to pawn shops and spend $20 on 20 CDs that I would pick based off the cover, and I'd go home to listen to them all. I was in choirs and a girl group and musicals, but I actually didn't start writing music until I was 22. Immediately after I started writing though I knew that's what I wanted to do.
What artists would you say shaped your artistic persona?
Oh wow, I have so many. Today I'm going to go with TV on the Radio, Oasis, ABBA, Radiohead, Billy Joel, and Fiona Apple. It's just so ever evolving. I've been listening to a best of album of Harry Nilsson though, that has really been inspiring me.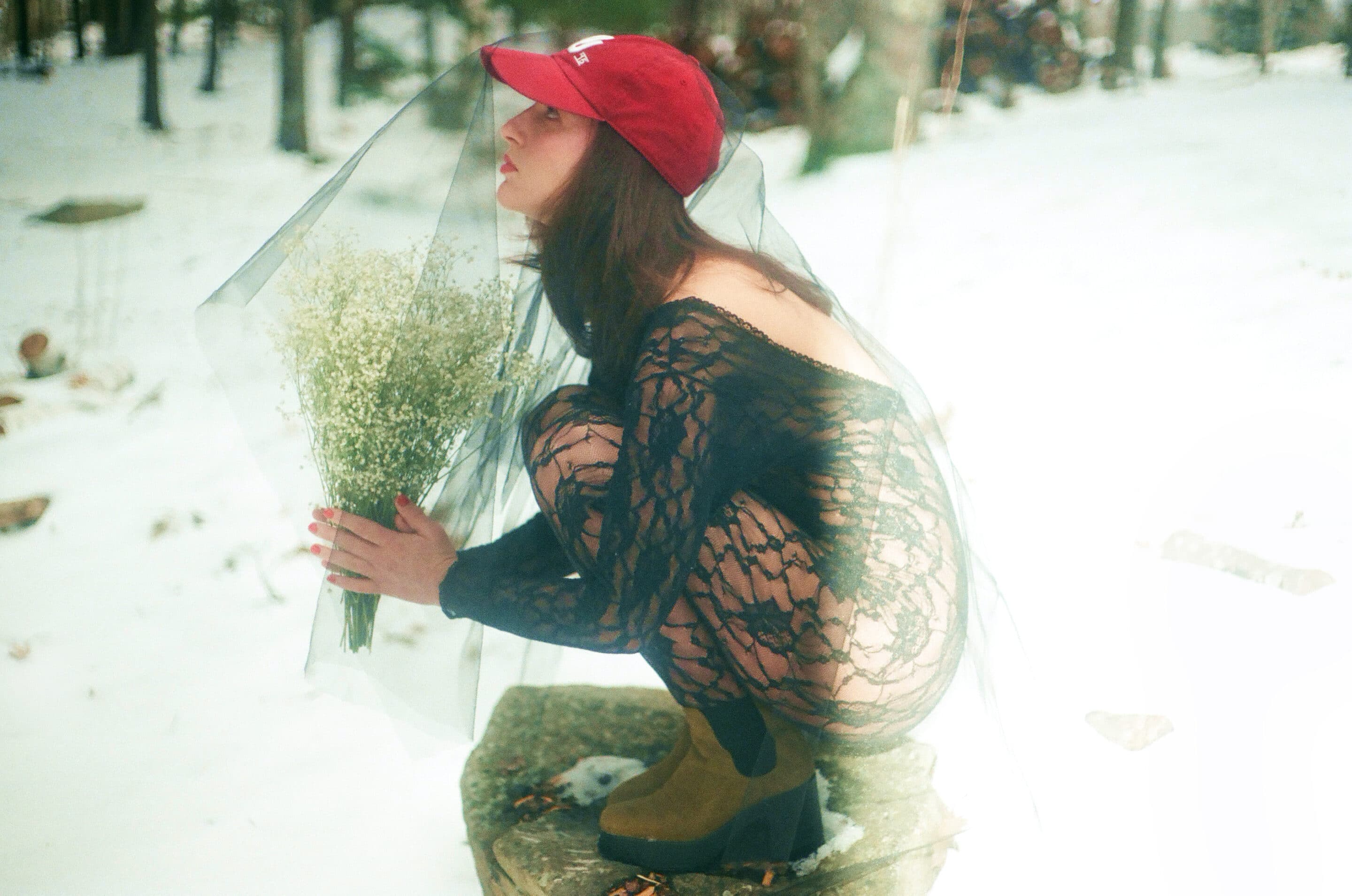 How do you come up with your visuals, music videos etc?
My visuals are inspired by… whatever I'm obsessed with in a given moment. I think I have a problem with the concept of OBSESSION actually. Like, I adore something and want it all around me and want to see it in my bedroom and as my computer background, then poof I abhor that thing and I've moved on and oftentimes it's a total pendulum swing. Anyway, right now it's all cinematic and real. That's so new for me!
I want everything to be a horror film. I'm writing a horror film. I definitely get off on being scared. And I'm pretty much fearful all the time so why not explore that in the art!! (Lol but also 🙁 haha)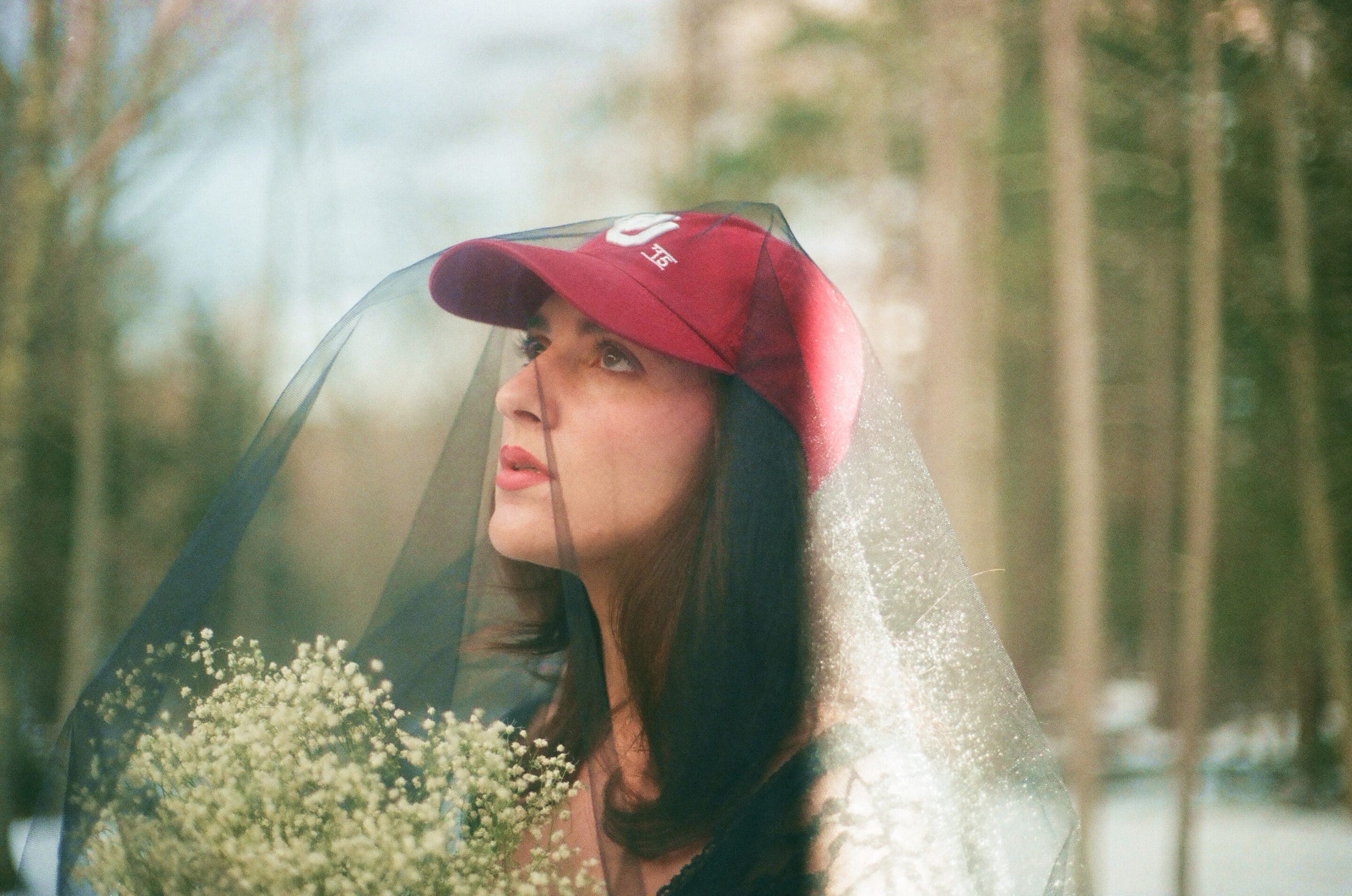 How important are lyrics and storytelling in your act?
Lyrically I'm inspired by Cake, LCD Soundsystem, Fiona Apple, Billy Joel and Joni Mitchell. I like when songs tell a story but also evoke a feeling and also feel like they're not really trying that much. Lyrics are my favorite part. Sometimes it feels like the words are divine or from this spiritual plane and I will be so sad, but the lyrics come out and they comfort me more than my mortal brain would ever know how to do.
Let's talk looks and aesthetics!
I love fashion, it's such a beautiful way to express yourself everyday. I am constantly looking at fashion past and present, fashion photography. My favorite fashion photographers are Juergen Teller, Ren Hang and Guy Bourdin. Right now my style is like LL Bean Glam.. that's what I'm vibing with!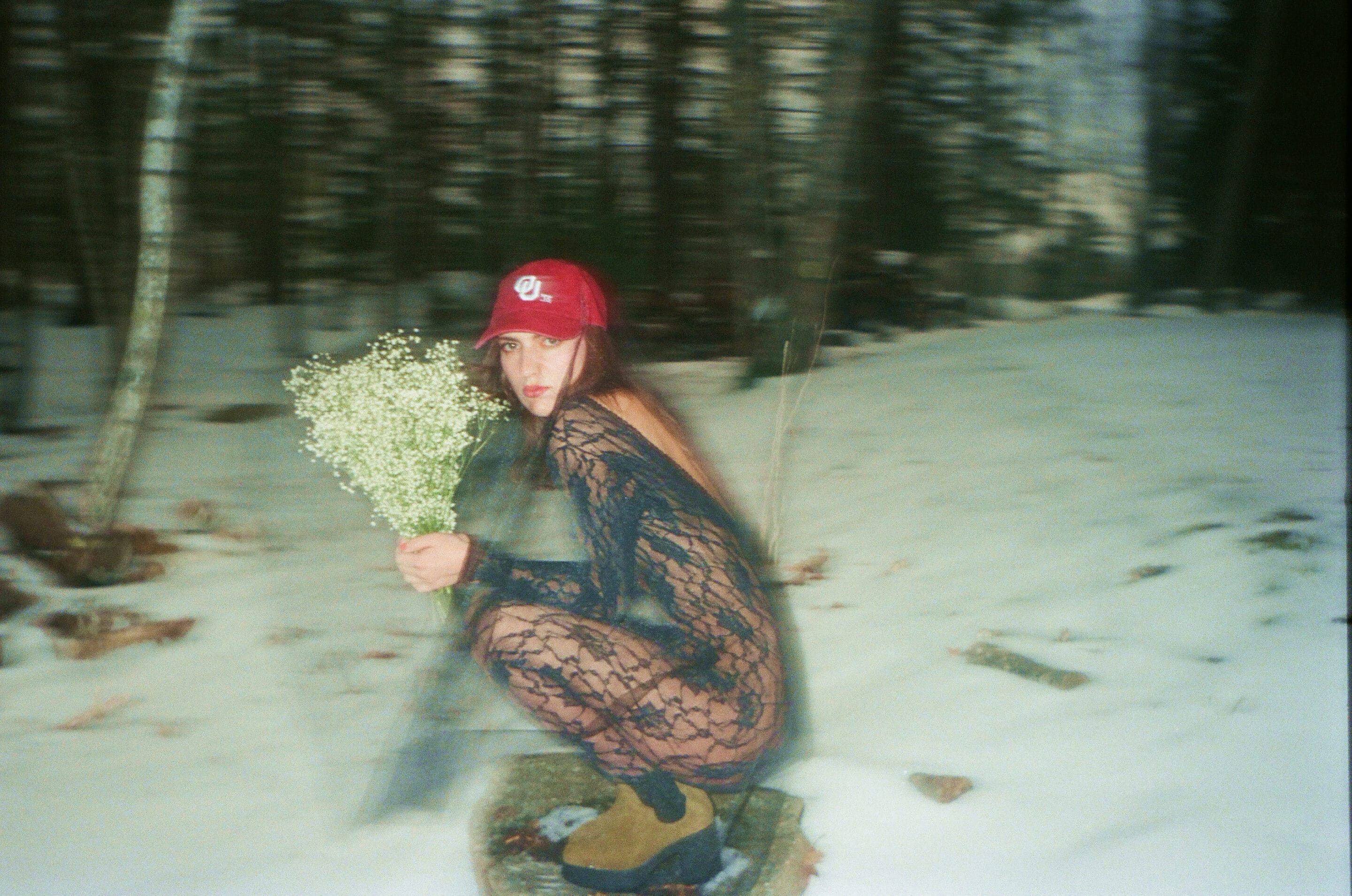 How do you view the current music scene and industry?
Mmm I don't know. I have a lot of friends who are artists and everyone is so sweet and supportive. Shoutout Kate Nash, Disco Shrine, Magdelena Bay, Fat Tony, Holander, KO aka Koala.. there are so many and that part is amazing and inspiring. I don't feel competition amongst artists. However, did you know the music industry is super exploitative and streaming barely pays artists?! Ha I'm sure you did but that part of it is a bummer and I think the scene would be even bigger and thriving even more if there was more funding to smaller artists.
Top 3 dream collabs for you
OK yes well first Gucci design collab please!! GCDS would also be a dream design collab. For musicians I'd love to collaborate with Juan Wauters. He's pretty much my number one right now so I'm just gonna put that here and manifest it.