Slothrust is back in our heads with sweet medicine for our hearts, sharing a brand new single and video, "Cranium." The group has been quiet for the past couple of years but the comeback is solid and worth the wait.
The new single vividly captures bandleader Leah Wellbaum's powerful voice as a songwriter, lyricist and guitar player and demonstrates an intellectual curiosity and emotional confidence that has deepened in scope as the band's profile has steadily risen.
"I think of "Cranium" as an absurd mating ritual dance by one of those beautiful complex birds with iridescent tail feathers. Except instead of feathers I am holding family heirloom tweezers and my hands are coated in honey. It's sweet, but incredibly uncomfortable and definitely overbearing," Wellbaum said of the new single. 
"It's about love and obsession, but now how you might expect. The main theme we explored in the video that I co-wrote / directed with our friend Adam Stone is absurdist hypnotism. I became incredibly curious about hypnotism this past year. We are all hypnotized in one way or another. " She continues.
When we asked what her story is, she unfold her musically infused childhood and upbringing:
"I come from a line of classical musicians and started playing the piano when I was five. My main musical passions for a while were musical theater, and whatever hip-hop and R&B the radio station JAM'N 94.5 from Boston, MA was playing. I made a lot of mixtapes for myself by taping the radio on a boombox. There is one tape where Sisqo's "Thong Song" appears twice on one side."
No wonder she became the musical wonder woman she is now!
Her approach to life and wellness as an artist and human being has been influenced by the impact of the pandemic on the ability to play shows and tour.
"The lack of live performance has forced me to pay attention to my inner-landscape more than I used to. To be honest it's been a bit of a harsh awakening realizing how much self-worth and purpose I derived from touring and pleasing others. Lots of introspection. Painful, but necessary. I'm a Leo with a Libra moon so it's complicated."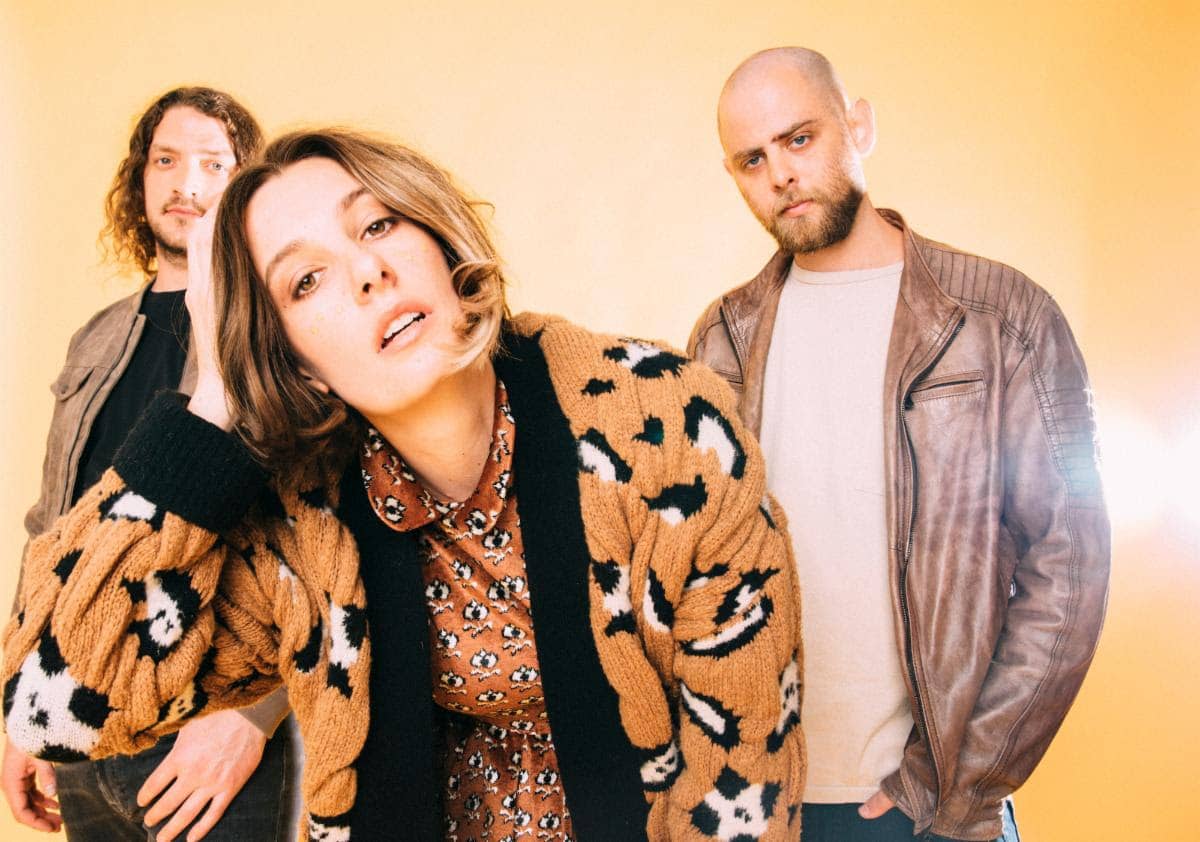 What inspires her day to day attitude towards life, however is water, she reveals.
"I am deeply inspired by water of all sorts. Many spiritualists and wellness folk advise starting each day with an intention. Although I forget this practice more frequently than I would like to, when I remember to do so it's frequently the same thing– to move through my day like water and find what feels like freedom."
Such a free and unapologetic spirit is what guides her artistic delivery and creativity as well.
"I really enjoy visuals that force the viewer to question their own mind. How do you know what you are seeing is real? What connections do you have to these images and how do they differ from mine? Does free will exist? Where do I end and you being? These are all themes we will continue to explore in the upcoming record cycle. We lean hard into illusion. Get ready. "
Slothrust is back. Get ready indeed!