In honor of a band that continues to inspire generations of artists and music lovers alike The Dollyrots are releasing their unique take on Nirvana's "Breed" in celebration of the 30-year-anniversary of their classic 1991 album Nevermind. 
Get it as a pay-what-you-want single here: https://thedollyrots.bandcamp.com/track/breed-single
The Dollyrots are Kelly Ogden on vocals and bass, Luis Cabezas on guitar, and Justin McGrath on drums. The band is currently in the studio working on new music to be released in 2022.
"Without Nirvana there would be no Dollyrots. The 1st song Luis taught me on guitar was "About A Girl", and things grew from there. Because Nirvana are like some mythical, magical entity to us it always felt like we shouldn't do a cover… but we gotta celebrate Nevermind. So, here's "Breed," – says singer and bass player Kelly Ogden
"Sometimes, after a show, when we're chatting up our people I get asked "what's the best way to learn how to play guitar?" I always have the same answer – just play along to something you love. That was Nirvana for me. I learned to play by being like millions of kids out there just like me; all full of angst and locked in my bedroom jamming along, learning by figuring out every song by my favorite band ever. We hope we did "Breed" justice; it's ultimately a love song so it felt like it's the right choice for our lovey-dovey band," – says guitarist Luis Cabezas
The Dollyrots 2019 album Daydream Explosion was deemed by NPR as a 'Notable Release,' and Huffington Post called it a "foot-stomping medley," while New Noise said it is "pop-punk perfection," and it debuted on three billboard charts. Their 2017 album Whiplash Splash hit Heatseekers chart at #13 and the Independent Albums chart at #31. The band's 2016 live album/DVD Family Vacation: Live in Los Angeles hit #15 on Heatseekers, while previous studio album Barefoot And Pregnant peaked at #7 on the same chart.
Catch Kelly's radio show weekday mornings from 4 am EST to 8 am EST on SiriusXM's Underground Garage (ch. 21). Go to www.SiriusXM.com/streaming to learn more.
Check out the Dollyrots Patreon for exclusive goodies here: https://www.patreon.com/thedollyrots 
Tell us about the genesis of The Dollyrots. How did you get to where you are now?
It's hard to say how we got to this point, there have been so many twists and turns. Basically, I met Kelly in 8th grade, and it was love at first sight. For me, not her. It took a few years but eventually I wore her down, we went off to college, then decided to take a year off and move to California to do music. Once we got to LA we started playing at any and all clubs that would have our little baby band, and eventually recorded and self-released the songs that would become our first album, Eat My Heart Out. Thing's kind of snowballed from there, but throughout the journey we've always worked super hard and made lots of friends along the way.
What is the favorite song you wrote and why?
Probably "Everything", the lead single from our most recent album Daydream Explosion. Stylistically it's exactly the kind of punky bubble gummy sound we're good at, and the lyrics sum up how we feel about each other. It's a very personal message but it's also a party song that's really fun to play live.
Who are your all-time musical icons?
If I have to speak for both of us, I'd say Kurt Cobain, Joan Jett, and Melanie Safka.
What are some things to do to keep your inspiration alive?
For us touring is a huge part of staying inspired. After putting out a record the payoff is being able to play it for people, seeing their faces from the stage, see them singing along. It makes you realize that the music means something to this random group of rock fans that really have no other reason to be in the same place at the same time. Usually, it's after a run of dates that creativity just kind of flows freely, your brain kind of opens up after the experience of putting yourself out there and sweating it out on stage.
Who are you binge listening to these days?
Kelly listens to a ton of new music submitted to her radio show, which is a weekday morning spot on Sirius/XM The Underground Garage. So, she spends a lot of time checking out new, usually unknown, bands. I'm a big fan of certain rock Producers, so I've been checking out the latest stuff by Colin Brittain and our main Producer, John Fields. Our kids make us listen to whatever the pop or hip-hop flavor of the moment is on the way to school. They keep us current. Oh, and I just finished up recording and mixing an EP for a new-ish band called Innocent Tyler – so I've been listening to that a bunch just to make sure it's sounding good before release! Check it out.
Favorite movie or TV show?
We don't have a lot of time for TV or movies; we've got 7 and 4 year-old kids so you can imagine what that schedule is like. But when we get a chance, we binge out on Big Mouth and Seth Myers. I mean, basically anything John Mulaney's involved in.
Tell us about your latest release and how it came about
Our latest release isn't really even an "official" release. After putting out the Daydream Explosion full-length in 2019 we released a few singles here and there during quarantine. Then this past week we cut a cover of Nirvana's "Breed" to celebrate the 30th Anniversary of Nevermind. We cut that one entirely at our home studio here in Tampa in about a day, quick and dirty and just for fun. That's available on our Bandcamp as a free download right now. It's super brash and unpolished. Sometimes things turn out better if you don't overthink them.
Do you have any peculiar pre or post show rituals?
We always know the show is going to be great if we get super tired before we play, we call it the "preshow low". Like, we'll literally end up asleep under a table for 10 minutes. Then we shoot up like a bolt of lightning. Kelly has some vocal warm-ups she usually does, and I literally jump around the room and make weird yelling noises. Right before we hit stage, we do a "GO TEAM" thing with our drummer and after that it's off to the races.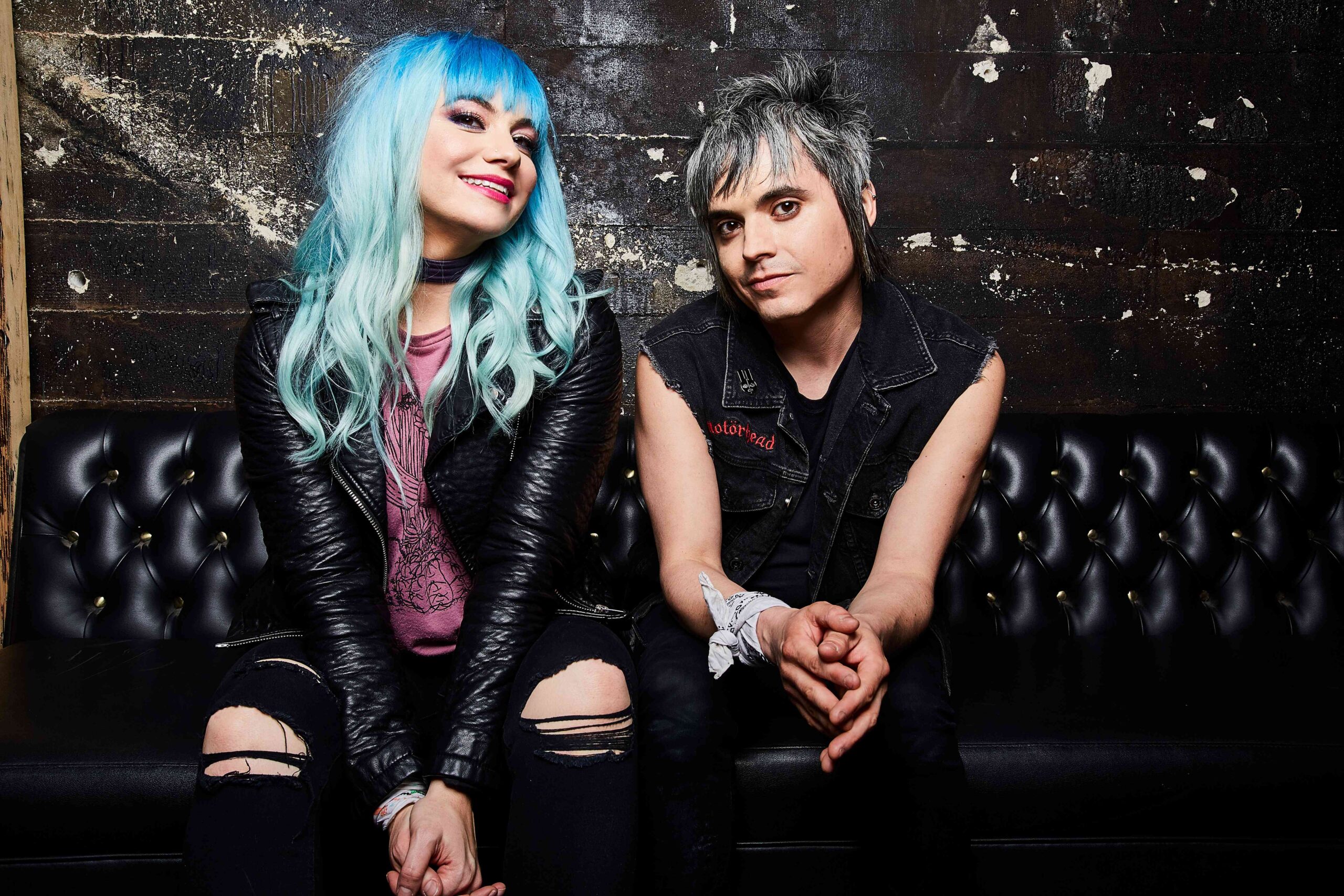 What's the future looking like for you?
We've got tons of live dates in the works for next year, and we're going to launch a new album project after the New Year. Next year is going to be busy; we need to make up for lost time after basically being forced to take the last 2 years off.
Who inspires your style and aesthetics?
Classic punk rock and rock and roll, everything that's been part of the rock n roll ecosystem since time began. The Clash, 80's New Wave, Ramones-core. We feel like our music is bubble gummy enough so why be too cutesy with the way we look? Kelly likes big chunky bracelets and silver jewelry, and I tend to make myself look like I'm in Billy Idol's band in 1986.
What is the achievement or moment in your career you are the proudest of and why?
Of everything we've done, I think it was being able to put out the Barefoot and Pregnant record, on our own, with no label, only a couple months after we had our first kid River. We recorded a ton of that album in our little Downtown L.A. apartment, with Kelly singing while fully pregnant. Our fans fully funded that record. Going through that experience helped us realize that we could continue to do the band and grow as musicians even while being parents. That record charted on Billboard and was the first in a series of albums of ours that did. But yeah, that was the beginning of us feeling really empowered and able to approach our lives as members of a punk band and full-fledged adults with actual children.
What do you think is the best way to make it as an artist nowadays?
It's different for us than it is for a new artist since everything's changed so drastically even in just the past few years. When we started it all hinged on relentless touring, then with the advent of social media it shifted to growing a social audience on Facebook or whatever. But now I think it's all about creating tons of content on a consistent basis, primarily video. If you're willing to work the YouTube and Tik Tok and make friends with other bands to cross-promote each other's content – ALONG with put out killer music – I think that's the right formula to bring your audience numbers up to a point where someone will want to invest in you. Whether that means a booking agent or a label. All that said, I don't think a band or artist is worth their salt unless they're willing to slug it out on the road and actually meet their fans or potential fans. You've got to be willing to get yourself beat up a little.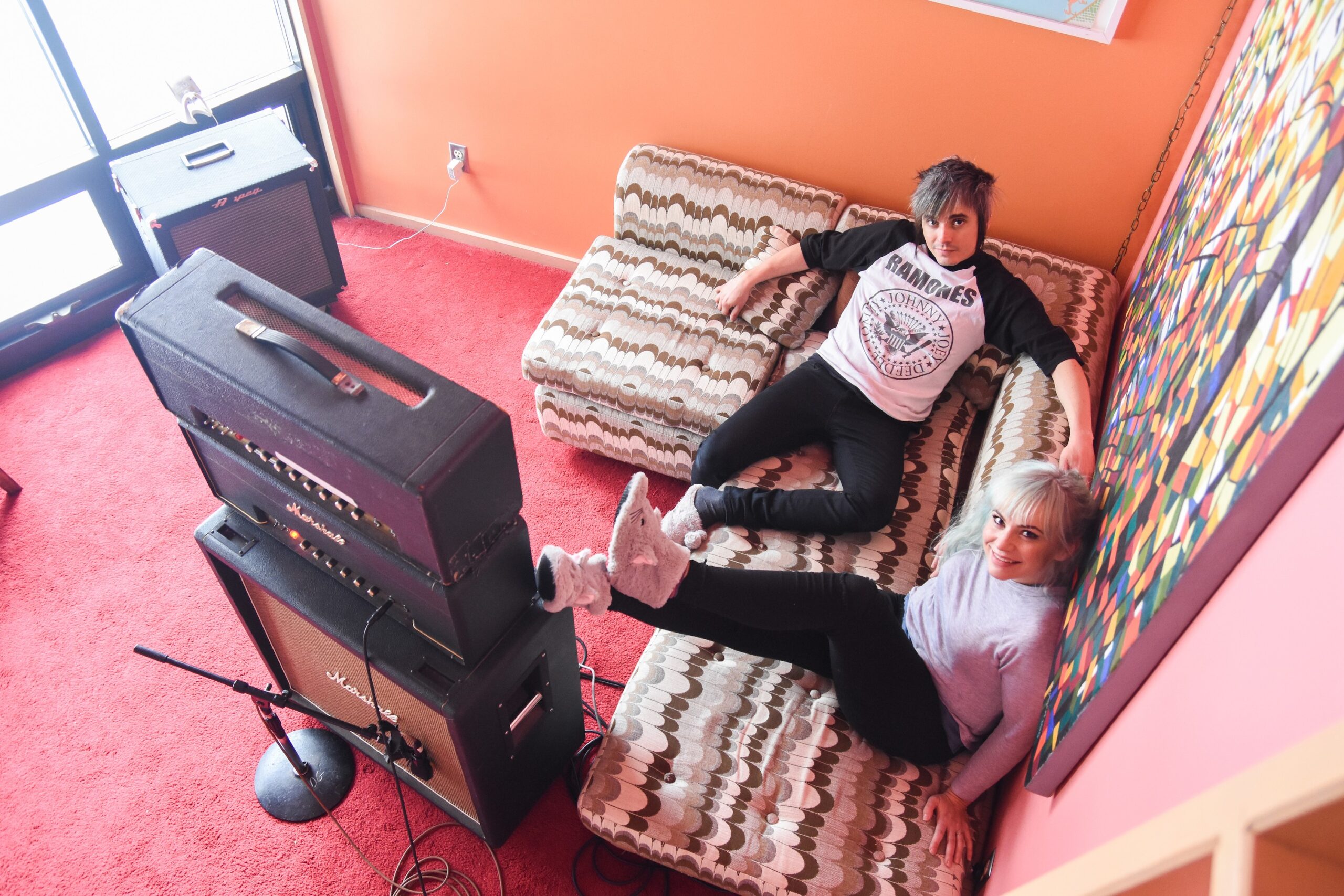 What would you change in the music and entertainment industry especially after this past year?
I think the rates the streaming & broadcast services are set up to compensate artists, especially writers, massively undervalues their work. If those rates were increased by an exponent, we'd probably see more legit artists being able to dedicate themselves full-time to their craft. As far as live performance goes, I think more bands would be willing to put themselves out there on the road if there were consistent and reliable COVID policies from State to State. As it stands now, you can play a show in New York City, safely, with vax required. Head over to Dallas and it's every man for himself with no masks & zero restrictions. I feel like it's a disservice to the bands and fans to not at least try to do the bare minimum to keep live music safe for all.