Out in the suburbs of Minnesota, the winters are long, harsh, and biting. However, it all feels a little warmer with local singer-songwriter Zack King around. Life is simpler out there, and he, armed with an acoustic guitar and a heart of gold, just wants everyone to stop for a moment and take it all in.A fanatic for '90s nostalgia a la Matchbox Twenty, Zack toyed around with music his whole life before turning it into a professional pursuit after graduating college.
Like many, he found himself feeling lost after graduation, and turned to his music to confront those feelings. "I found peace and happiness through creating music," he shares.In 2020, King released his debut album "Mess," a moving collection inspired by past relationships, everyday challenges, and the never-ending pursuit to become the person he was meant to be. It's an album that marked personal and professional triumph for the artist, showcasing a remarkable vulnerability that immediately captivated a devoted fan base of listeners.
"Suddenly I didn't feel as alone," he explains about his journey in bringing the album to fruition. "A weight was lifted off my shoulders when I was able to be honest with how I felt about myself, and my life at that moment
Tell us about the genesis of your project. How did you get to where you are now?
I started writing songs for my 5-song EP over a year ago. I just had finished my first full-length album – but still had a lot to get off my chest. For this next project, I wrote songs about love, envy, and moving on from a past life. I wanted to spend more time with each song, whether that meant changing lyrics or adding more production – I wanted to make sure there was enough attention to detail for each song. After months of working in the studio with my producer (Matt Grosso at Cloverleaf Audio-Visual), I finally released the first song off the 5-song EP, "Butterfly Face," on September 9th. I tried something that I've never done before: create a folk-pop song. For the next single, "Take It Away," I went back to my roots and wrote a '90s style alternative-rock song. Looking in the future, I'll be releasing a song every month until all 5 songs are released.
What does music and being an artist mean to you?
Everything. Music opened my eyes up to the world around me and gave me a purpose. When I discovered music, I felt like I finally had a voice and a way to communicate with others through lyrics. Being able to relate with fans is the best part about being an artist.
What are some sources of inspiration for your lyrics and storytelling?
Personal experiences. My goal is to help others not feel alone when it comes to bad experiences in the past. Whether it's a bad breakup, others not believing in you, or moving on from a past life, everyone should know they are not alone.
Love – finding it and holding onto it. The desire to find that person that loves you for who you are, opens your eyes up to the rest of the world, and challenges you to be the best version of yourself.
Past life. Letting go of the person you once were and accepting yourself for who you have become. Everybody changes, or at least they should.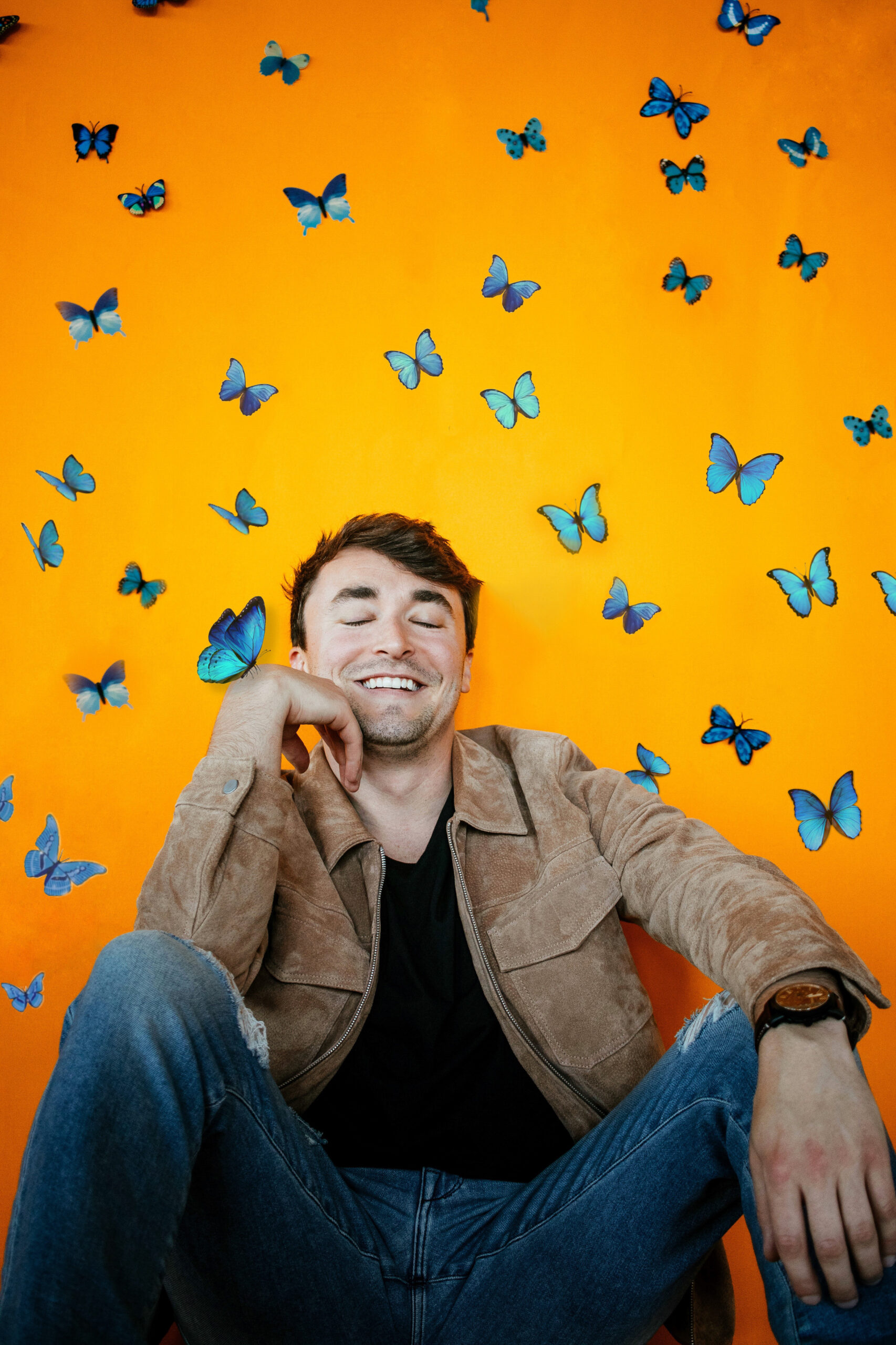 Who is an artist that you look up to more than others today?
The Band CAMINO. I love how they blend their alternative rock sound with modern pop. They also have great live shows!
All time favorite record?
"Yourself" or "Someone Like You"-Matchbox Twenty
Tell us about your latest release and how it came about
My latest release was my single "Butterfly Face," which came out September 9th. This song is about meeting someone that opens your eyes to the world around you. Someone who shows you how beautiful this world can be, and all of its endless possibilities. Someone who takes the gray out of your dull skies, and replaces them with happiness and hope. I wrote this song about meeting that special someone. Even though I haven't met that person yet, I imagined what it would be like through this single.
You seem to be fusing several musical genres. What inspires your sound?
My first love was alternative rock. I loved bands like Matchbox Twenty, The Fray, and All Time Low. I've grown a big interest in folk as well. I love listening to the soothing sounds of bands like The Lumineers, The Head and The Heart, Vance Joy, and Shakey Graves. For my last release I used those folk bands for inspiration.
What are some things you do to deal with anxiety and creative blocks?
Staying active and taking time to socialize. It's easy to get negative thoughts stuck in your head, so making sure to take time for yourself is key.
Meditation helps a lot! I use the Headspace app, which helps keep me grounded and stay focused on my body and how it's reacting to the world around me.
When it comes to creative blocks, I tend to journal. Not for the sense of finding lyrics (at first), but about certain things happening in my life, or even the coffee cup sitting on my table. It's good to get out of your comfort zone so you can find new topics to write about.
Where do you see yourself in 5 years?
I see myself touring the US, meeting fans that have been inspired by my music, and being able to say I'm a full-time musician. I'm hoping to collaborate with other artists by that time, hopefully with artists like The Band Camino, Noah Kahan, or Rob Thomas.
Your style is very original and elaborate. How do you take care of your aesthetics?
I hire a photographer for each of my single releases. We make sure the cover art fits the message of the song, so fans can guess what it may be about before hearing it.
What was the most daunting moment in your career so far?
Performing to a few hundred people in downtown Minneapolis at Inbound Brew Co. They were hosting a fundraiser and I had no idea that many people would show up.
What is the best advice you've ever gotten?
"Good is the enemy of great." Whenever I hear this quote, it inspires me to not be complacent, and to act on my dreams.
Where do you think the next game changer will be in the music industry and entertainment scene?
Virtual concerts. You're able to do a lot from home now, so why not watch a concert from your couch?