After releasing her first single, Aiela was featured in St. Luke's College Of Nursing year end magazine. Within just a year, Aiela continues to build her fanbase with DWJE Radyo Pangasinan supporting her throughout her releases. Her previous releases picked up 3 Spotify Official Playlists, and as featured in Honk Magazine, "Dance With The Devil" shows her coming back bigger and better than ever.
Tell us about the story of your act
I've been fascinated by music since I was a child, around the age of two. I got my first guitar when I was 15 and haven't been able to put it down since. My songwriting journey began at the same age. Every day, I'd sing and play the guitar until my fingers were numb. Growing up with a love of music was really beneficial to me during my darkest days as it helps me feel better. And I began to wonder if I can do the same with my music. With that in mind, I began making music and releasing my songs.
What is the message behind your art?
Every song has a unique message. But, when we talk about music in general, there is one message that I believe sums up the entire concept of being a musician: you are not alone; music is with you. I want to make people feel better in whatever situation they find themselves in. They won't feel alone when they listen to my songs since I'm there with them. My songs' emotions and stories would resonate with them and, hopefully, make them feel better.
What are some sources of inspiration for your lyrics and storytelling?
I get a lot of my ideas from movies and novels. When I watch movies or read novels, I always connect with one of the characters and from that, I write lyrics and stories from their perspective. My life experiences also serve as a source of inspiration for me. When I am struck with strong emotions, I write them down and turn them into a song. It's how songwriters, I believe, create wonderful works of art.
Who is an artist that you look up to more than others today?
Taylor Swift is someone I greatly admire. She's a fantastic songwriter and storyteller. I like how she uses metaphors and combines all of her stories in one record. Her creativity and uniqueness inspires me to embrace my own unique self.
All time favorite record?
As of now, the battle would be between Folklore and Evermore. In terms of songwriting and storyline, those sister records are extremely outstanding. They are the reason I decided to explore the various points of view of the characters I created in my songs.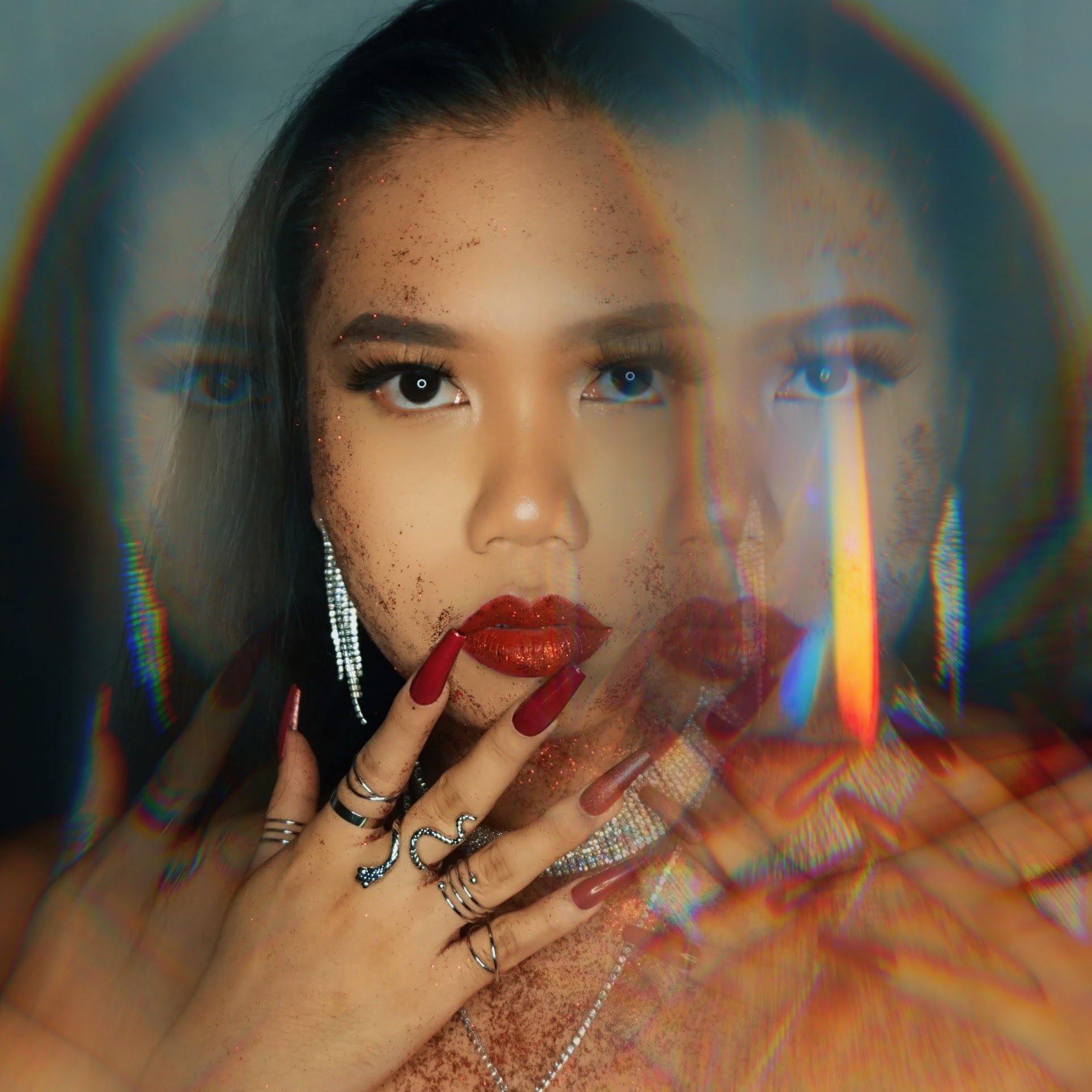 Tell us about your latest release and how it came about
My newest track is called "Dance With The Devil," and it tells the story of a villain who is delighted that she has just stolen someone's lover. I picked the Devil as a metaphor for the cheater since he was the most ruthless. It depicts a different aspect of the story in which a villain chooses to do something wicked for no apparent reason. She conceals everything with good deeds, which is why her secret relationship with the devil was kept hidden for so long. This track is different from what I've done before in that it represents the villain's point of view. It's a song I'm very proud of.
You seem to be fusing several musical genres. What inspires your sound?
Most mainstream artists serve as sources of musical inspiration for me. My sound is also inspired by the emotion and story portrayed in my song. There is no specific artist or style that I stick to. It's always about combining small ideas to produce a larger one.
What excites you the most about what you do?
A musician experiences a lot of fascinating events. The most thrilling feeling for me is being able to share my stories and have people vibe, sing, and connect with it. It's an exhilarating feeling to be able to share something that I've put my heart and soul into.
Where do you see yourself in 5 years?
In 5 years, I would still be creating stories through music. Hopefully, I'll be making albums, touring the world, meeting new people every day, and doing what I love, which is performing.
Your style is very original and elaborate. How do you take care of your aesthetics?
I always put my own spin on anything I do. Mixing ideas from other people and adding my own touch makes a big difference. Staying true to myself and embracing my own style, I believe, is what distinguishes my aesthetic.
What was the most daunting moment in your career so far?
Being a student and an artist at the same time seems to be the most challenging aspect for me. I really need to manage my time in order to be a responsible student and a productive artist. It may be so overpowering at times that I feel stuck. In those instances, I just need to remind myself that it's okay to not be okay, and that even small steps forward are still steps forward.
What is the best advice you've ever gotten?
There is this one piece of advice someone told me in high school that I couldn't forget. It's "don't please other people by being inauthentic. Always be yourself. Make yourself happy because that is the only way you could live." Ever since I heard that advice, I started to learn to love myself more.
Where do you think the next game changer will be in the music industry and entertainment scene?
I've seen a number of outstanding artists on TikTok. By releasing videos of their creative process, these artists are gaining an audience, a fan base. TikTok, in my opinion, is a game changer in the music and entertainment scene.