Sean The Star Emperor is as much a musician and artist as he is a masterful showman. Bake a cake with the ingredients of Grace Jones, Donna Summer, Lady Gaga, with a dash of The Black Eyed Peas, and you'll understand the charismatic, modern-glam-pop, catchy dance monarch! All accompanied with elaborate backstories for his space themed stage personas; this multiple award nominee is really a unique find in today's music landscape.
What inspired this last release?
I am a huge fan of Tina Turner. I wanted to pay homage to her. I thought 'Typical Male,' was the best choice for this.
What is something you can't live without?
I can't live without lip balm. I will go bonkers if my lips look or feel cracked.
Any funny anecdotes from the time you were recording or writing this?
I really tried my best to do the cover true to the original song and it just wasn't working. The producer is an artist himself and worked on an album in which he had all of his singer associates lend there voices to his tracks and he did not ask me. Haha I think it was because I sounded like a cat yelping on the initial trials. hahah my attempt to do a Tina long, as Tina. Not a move.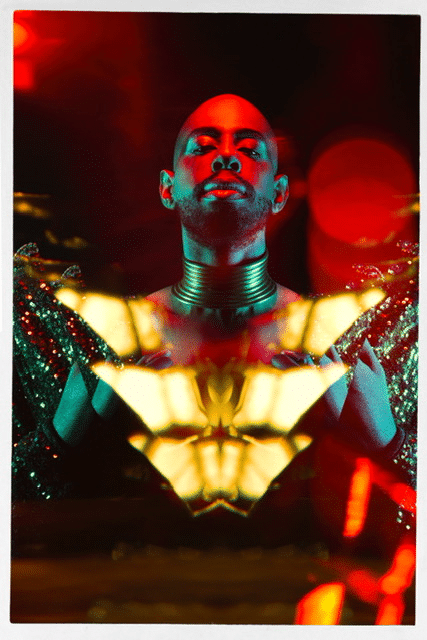 What's your favorite thing to do besides music?
I love going to the movies! Even two days before the big lockdown I went to the theaters even with my health at risk, lol.
What's a record or artist that shaped your creativity?
Well of course Tina Turner, but definitely Seal has had a huge influence on what I determine what great melody and lyrics can be.
Who is an artist or band you look up to today?
I am really loving the Swedish Artist named Agnes. She pulls from Abba and Disco and 80s fashion glam. She's great.
What excites you the most about what you do?
What I do, being an artist, excites me because every year, I step into the unknown. I have no clue what my year will look like or whom I'll meet and that's the best part of this lifestyle to me. The magnificence of the unknown.