Santa Ana based singer-songwriter Ali Coyle has an uncanny ability to create introspective yet relatable indie pop. Her music is best described as cinematic poems, each song taking influence from photographic memories of nature and of the human experience. From self doubt, finding your identity, achieving forgiveness and healing, Ali Coyle succeeds in crafting songs that inspire us all to ask the tough questions to reach deeper meaning.
Ali Coyle grew up as a first generation Irish American in Orange County, California. From an early age, she gravitated to music and performance, learning classical violin and then ultimately the guitar, where she found her freedom of expression. After a life changing trip abroad to Ireland at 17, Ali connected with her roots and began to write and sing folk music in her first band. Soon later, Ali met her musical mentor and collaborator, producer Dave Tweedie, who is an intricate part of her life, and musical journey.
After moving to east Los Angeles and performing in a series of bands while living in an artist warehouse, Ali's community was ultimately separated from each other. Feeling drained and disheartened, the singer/songwriter moved to Santa Ana where she faced an "epic existential crisis". Channeling these intense emotions and struggles, she soon began to write and record her debut EP Songs for My Therapist.
​​Tell us about the genesis of your project. How did you get to where you are now?
I began writing these songs around 2017 during a time when I truly felt lost. I was very inspired by a 1964 fender duo sonic guitar that my neighbor let me borrow. It was a 3/4 sized instrument, originally meant for younger students. Something about the size and it's unique clarity had me playing in finger picking styles that I had never used before. I felt a really special connection with this instrument, and imagined that maybe I was harnessing some of the musical styles of it's previous owners. (My neighbor ended up selling the guitar to me, when he realized how much i loved it.)
When I had most of my ideas thought out, and it was time to make my first solo record, I knew Dave Tweedie would be my person. I recorded 4 of the tracks with him at his studio in Downtown LA. We originally met when he produced my previous band, and he became a very close friend and my greatest mentor in music. Dave and I played most of the instruments on the record, but the first track, Trust Me, was brought to life through collaboration with an amazing saxophonist named Shannon Kennedy and drummer, Keynon McBurney.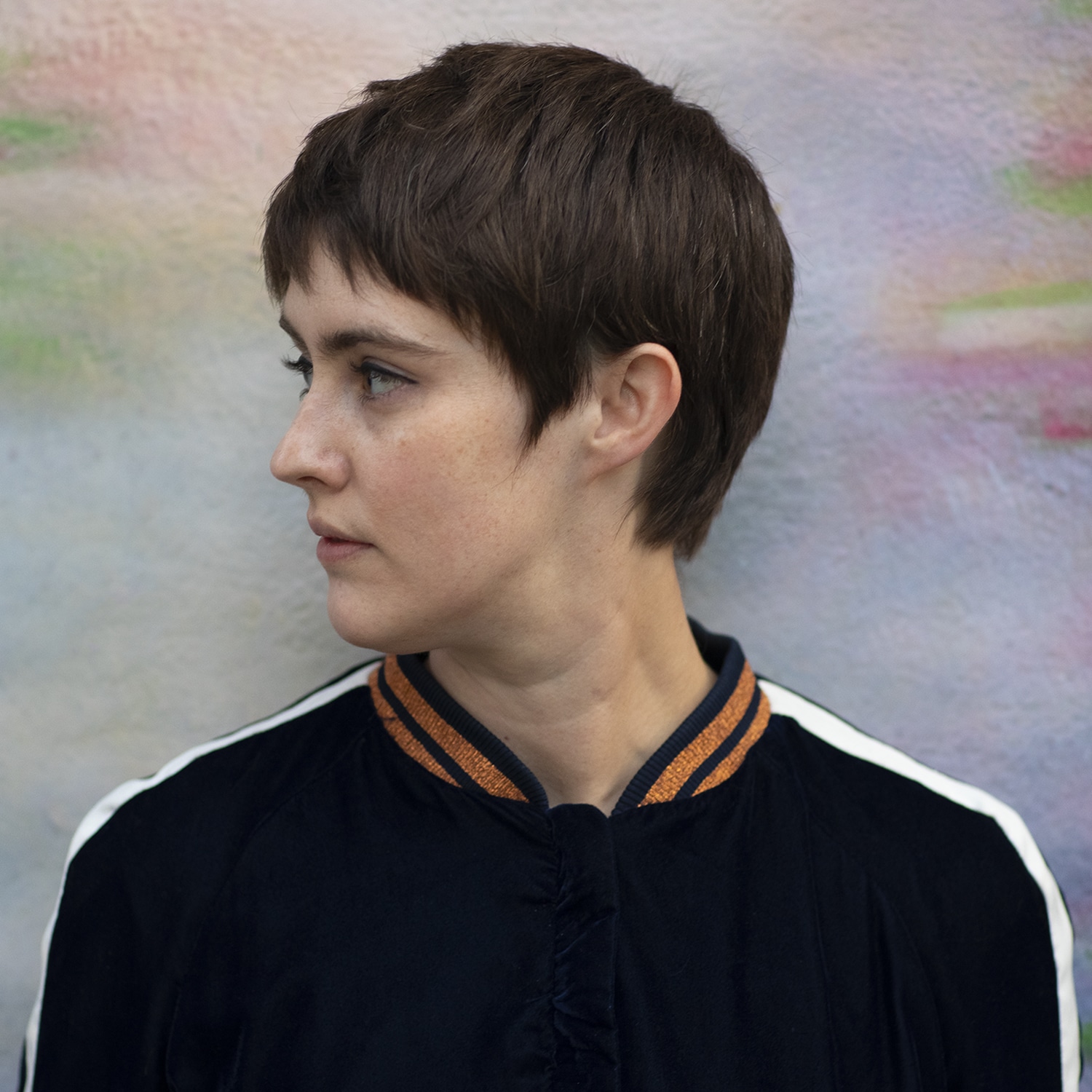 I also worked with producer, Tom Rasulo, on two of the tracks. (Jacaranda, Clear Water). We were childhood friends who rekindled our friendship and love of music during the time I was working on the record. I visited his studio in Sherman Oaks, and we had an immediate chemistry. Clear Water was recorded in one day, primarily using my looping pedal. We pulled and reversed guitar loops to create an orchestral like sounds, that made the raw vocal carry extra importance.
Though I worked with two different producers, I felt the 6 songs still worked really well together and told the story I was hoping to tell about love and healing and self acceptence.
How would you describe the highs and lows of being an artist?
I'm very sensitive and emotional. At times, music is the only way that I feel like I can truly express what is in my heart. It can be very lonely sitting with intense sadness but when I create music around that sadness, I feel empowered and bigger than my worst fears. I love the healing effect that music can have.
What's a musical guilty pleasure of yours?
My Chemical Romance!
Who is an artist that you admire more than others today?
I really admire Lorde. She seems to have a lot of power over the music she makes, and the timeline in which she creates it. She has a fearless vulnerability in her voice and lyrics, and I really respect that about her.
Tell us about your latest release and how it came about?
I had been planning to release this EP in 2020, but it became increasingly clear that it was not the right time as the pandemic ravaged, the Black Lives Matter movement grew, and the election loomed over us. I was unsure if the music would find its place in the world, or if it even mattered at all. As I sat on the music, I asked myself a lot of questions about it, and what it all really meant to me. Ultimately, I feel that it is a story of struggle with a happy ending in the last track, "The Center." I decided maybe that happy ending was worth sharing. And here we are.
What are some things you do to deal with creative blocks?
During the quarantine, I began learning to play drums. Focusing on a repeating pattern, and the nuances in the volume of each drum really helped to calm me down. When I feel a little stuck on my guitar, I have enjoyed jumping on the drums to get my mind off of it, and allow creativity to flow a little more subconsciously.
What inspires your visuals, videos, looks etc?
I am definitely inspired by where I live in Santa Ana, as well as by my family roots in Ireland. I feel like during hard times, I have found peace in listening to the birds in the neighborhood and watching the Jacarandas bloom in the spring. I like the juxtaposition of the city and the nature that flourishes in any corner it can grow.
What is the most embarrassing memory and most proud moment of your career so far ?
I have to admit that I let my nerves get the best of me when I performed on a certain radio show. It was one that I had always dreamed of playing on, with my favorite host and it was live. The song started and I realized my headphones were not plugged in. I was looking around waiting to hear the music and got ..crickets. I scrambled to plug them in when I realized the band had started without me. It totally got me in a headspace that wasn't great for the performance. I couldn't believe I messed up at such an important moment! Still cringing when I think about it.
Releasing this EP is without a doubt the proudest moment of my career. It took me many years to conceptualize, and I fought through countless doubts in order to bring it to life. I had no idea how empowered I would feel after putting this out and learning to accept and celebrate who I am.
What is the best advice you've ever gotten?
Stay true to yourself, and trust your instincts.