Photo Credit Shervin Lainez
Mark is quickly emerging as one of this year's most exciting independent artists— his last single, "The Long Way," was released less than a month ago and has already been streamed over 1.2 million times. Both singles will be included on Mark's debut EP, due out in March 2022 [please note that this has not been announced yet, but I can send a link to stream if you're interested in doing a feature closer to the EP release].
It's been a banner year so far for 23-year-old New York native Mark Ambor. By sharing a variety of demos and covers on social media, he has rapidly captured the hearts of fans who are eager to hear more from him. In October 2020, he had just 2000 Instagram followers and he has now grown his audience to 233K on Instagram and 236K on TikTok, as well as support from tastemakers like Hollywood Life, Ones to Watch and Early Rising.
What's your story as an artist?
Interestingly enough it wasn't something that I always knew I wanted. I've played piano my whole life but never really got into singing until going into freshman year of college. I had a friend who made music in high school and I remember asking her how she wrote a song. She told me her method and I kept it in the back of my mind throughout high school until the summer going into college. My college started later than my friends, so I was home alone, my girlfriend and I had broken up, and I was feeling pretty lost. For whatever reason I sat down at the piano and decided to write a song. About an hour later I had a song that I recorded on voice memos. I went to work that night at this restaurant I had worked at that summer. At work I was feeling bold, and I sent the voice memo in a group chat to my parents, who. They had never heard me sing before that moment. I felt too vulnerable singing in front of anyone. At the time, my parents weren't very good with technology and a few hours later my mom responded, "Who is this artist? Dad and I love this song." They didn't know it was me. That was the moment I started writing songs and singing and for the past 6 years I haven't stopped.
I graduated college in 2020, and I promised myself six months to fully try music or else I knew I'd regret it for the rest of my life. It was that summer that I made a TikTok and started getting serious about the posts I was making. That's when managers, small labels, big labels, attorneys, and everything in between started reaching out. I signed with a small label in February and have been making music full time ever since. I believe life is pointless if you're not doing what you love so that's why I'm here doing it.
What inspired this single, "Company"?
"Company" is a song I wrote in January of this year when I was feeling pretty lonely. Covid was very much still going on and there were no vaccines yet. My friends and I hadn't seen each other in a while and I was feeling pretty frustrated about that. On top of this, I hadn't written a song in months which was adding to my frustration. But randomly one day I came up with that piano riff you hear in Company, went for a walk, started mumbling melodies and then all of the sudden the chorus came. Before I knew it I had a song that I had subconsciously written that explained how I was feeling. I love my friends, I love being with other people and spending time with others, and especially during last winter, I missed it more than ever. Alone it feels strange, life is better with some company.
What are some sources of inspiration for your songwriting?
I don't really have any artists or music heroes. I find most of my inspiration in people around me that do what they love. Even if it's something that isn't so glorified, like becoming an artist, I have friends that do pretty normal things but they do it because they love it. I think it's easy to say everyone should live out their dreams, but it's another thing to actually go do it. I also find inspiration in the way I think we're all connected. Not only all people having this human connection, but also humanity's connection to nature and how everything works together. That's so crazy to me.
Any funny anecdotes from the time you were recording or writing your upcoming EP?
I don't know if it's necessarily funny but while we were making this EP I randomly decided one day I wanted to go up to a cabin in Northern New York to just get away and work on the music. I hadn't met my manager up to that point so he and I just got this cabin for a few days and went up there. It was pretty amazing and we got a lot done and it was just a really fun moment in this process.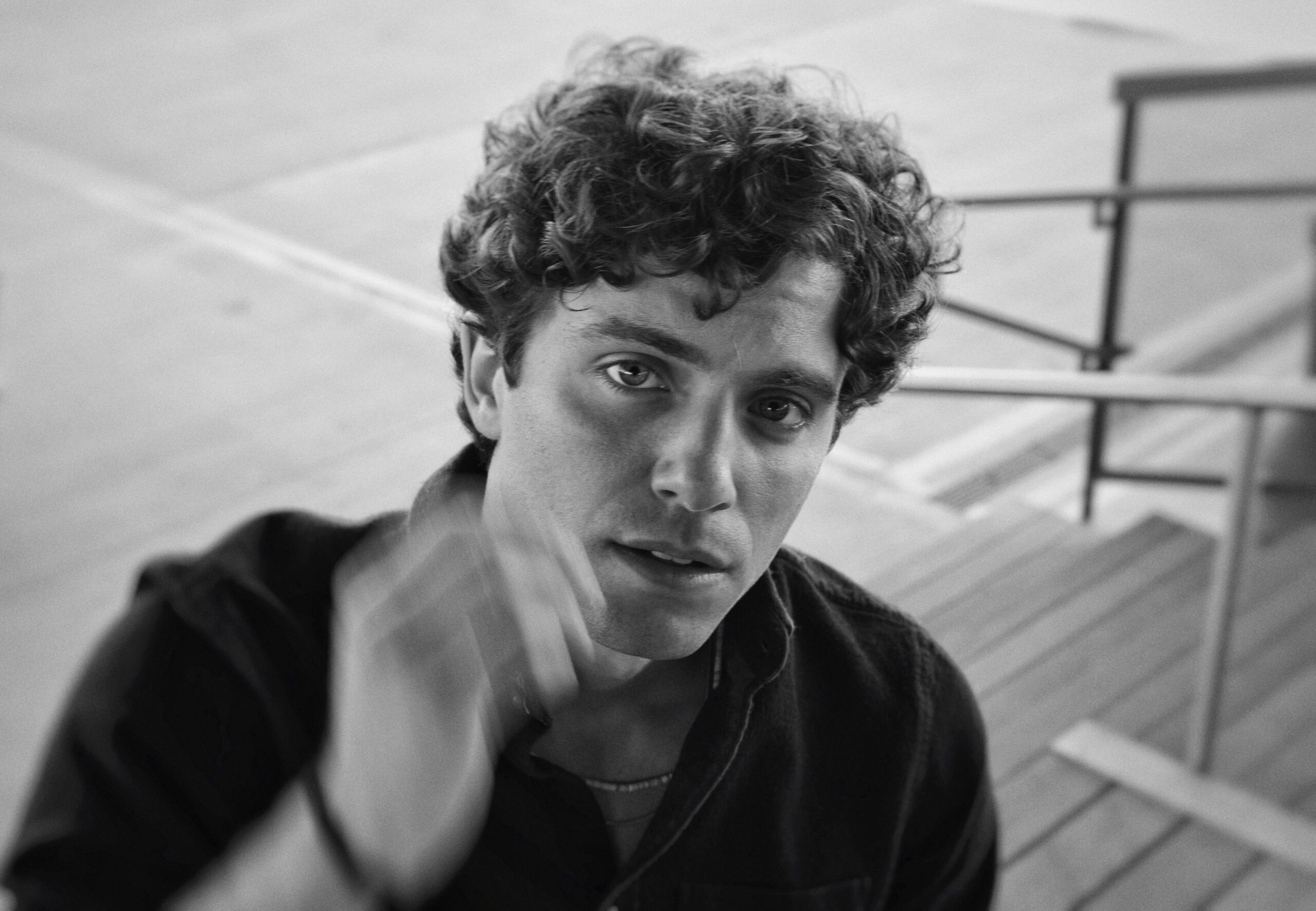 What's a record that shaped you creatively?
There are really so many songs that I love for so many different reasons. Since I produce, or co-produce my songs I often find aspects of different songs I like as opposed to just one song for inspiration. For example, I love the guitars in "Every Teardrop is a Waterfall" by Coldplay, I love the electric guitar delay in "Float On" by Modest Mouse, I love the bass sound in "3 Nights" by Dominic Fike, I love the way the group vocals feel in "Perfect Places" by Lorde, so it's different elements in different songs that inspire me creatively.
Who is an artist or band you look up to today?
I'm not really religiously in love with any specific artist or band, but if I had to choose I'd say Coldplay. I've just listened to their stuff forever and have consistently loved it. I love Chris Martin's energy and message. Along with Coldplay, Dayglow inspired me to really go after music. I saw the lead man in Dayglow, Sloan Struble, making Dayglow's music all alone in his bedroom. From that I thought, if he can do it, why can't I?
Any future projects?
Always working on new stuff!
Top 3 dream collaborations?
I think Ryan Tedder and I could write a banger. I think it would be awesome to work with Finneas at least once. I guess the third dream collar would be Benny Blanco just cause he's written so many songs that I grew up on and love.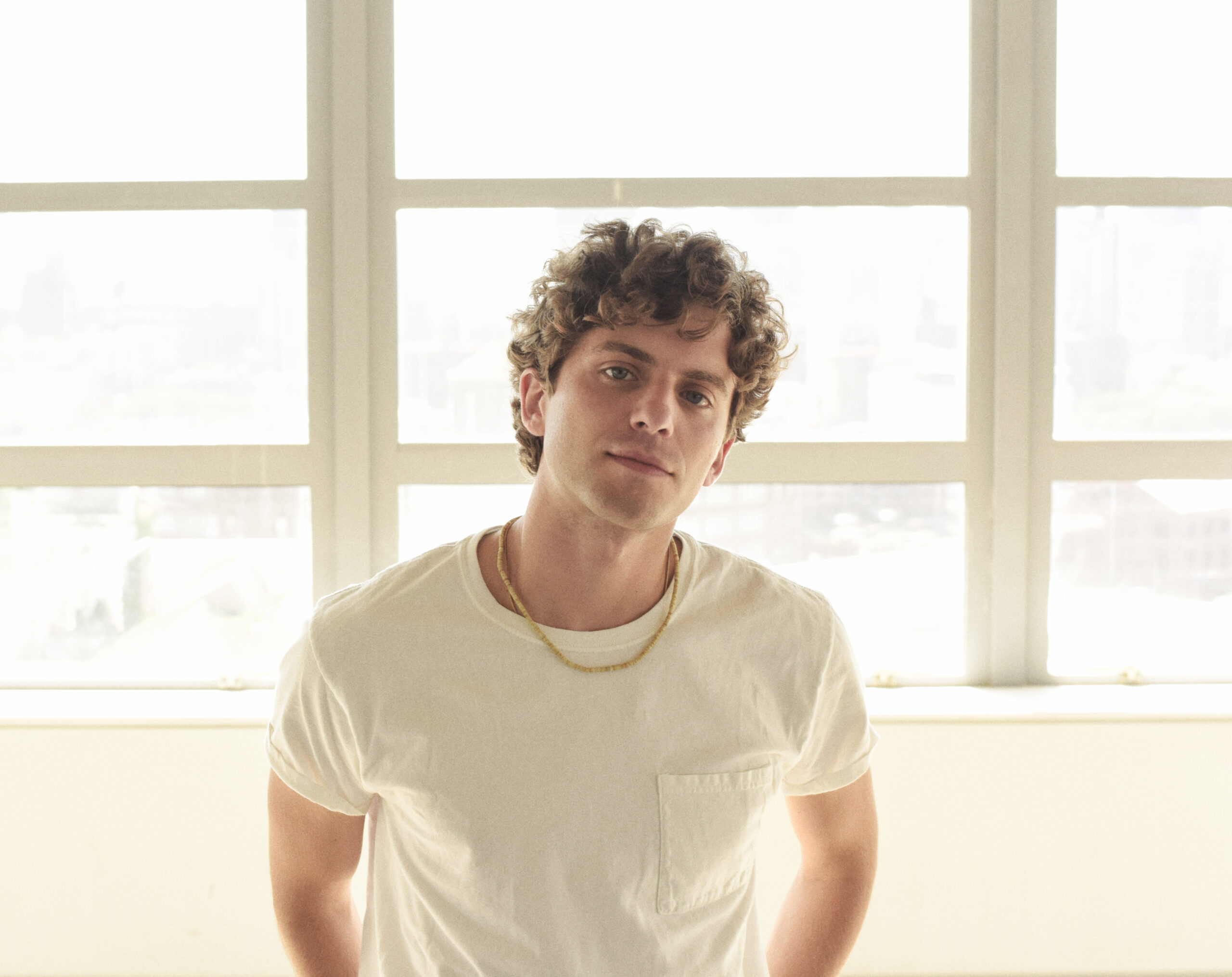 What does music mean to you?
Music offers me this escape to release so many bottled up feelings, good and bad, and create a product that I can forever go look back on. I'm not the best at changing and moving on and for me it's really nice to be able to have songs to transport me back to places I've been and feelings that I've had. I'll listen to an old song, remember that feeling I had then, and notice how now it's totally different. It reminds me that life is really a journey of ups and downs and learning, and music is my main vehicle to understand that.
How would you describe your sound to someone who has never heard you?
Well specifically for "The Long Way," "Company," and the songs that will be released over the coming months I had one vision in mind. I wanted to make music that felt like an amazing day at an amazing music festival with your best friends, scream-singing and dancing and jumping up and down. I wanted it to feel like togetherness, harmony, part of something bigger, but most importantly, my main goal was to make the listener feel like they're not alone. I think there's a certain magic to that feeling and I don't think anyone should ever feel alone.