Photography Lauren Deluca
Gone Gone Beyond first formed when David Block, through his collaborations with his project The Human Experience, introduced solo artists Mel Semé, Kat Factor and Danny Musengo to one another. 
Since the release of their EP, 49 Bogart, and the debut of their first full-length album Things Are Changing in 2019, Gone Gone Beyond has performed at a range of high-profile events including Coachella, Lightning In A Bottle, SXSW, Red Rocks, and the UN General Assembly, while accumulating millions of streams with their unique sonic landscape.
As a microcosm of the world and all its exquisite diversity, Gone Gone Beyond hopes to inspire every generation in all corners of the globe with songs that everyone can sing along to.
Tell us about the genesis of your project. How did you get to where you are now?
We all started off singing with David for his act, The Human Experience. We eventually got to meet each other in San Francisco one weekend, and the moment we started singing together, we realized this was the band.
How would you describe the highs and lows of being an artist?
Creating the art itself is such a high. But you sacrifice a lot in being an artist. It's a lifestyle that runs contrary to a lot of the world. You just have to give yourself over to it.
Who are your all-time musical icons?
We have a lot. And they're different for all of us. But anyone who's been able to make a positive change in the world through their art has a special place in our hearts.
What are some things to do to keep your inspiration alive?
You just need to take dedicated time to be with your thoughts. To notice the small things. It's less about doing something and more about giving inspiration time and space to reveal itself.
Who is an artist that you look up to more than others today?
The longer time goes on the more we respect The Grateful Dead. Not just the music, but the culture. The thought that music can also be a community for so many people is such a beautiful thought. It's inspiring to us as a band.
Favorite activity to blow off some steam?
We all meditate, do yoga, spend a lot of time in nature… Mel does Ju Jitsu.
Tell us about your latest release and how it came about.
We've been working on it, really, since the moment we met each other. We wrote and recorded a ton of songs in the process. The pandemic hit about half way through. David and Danny moved to Topanga Canyon in California and we had to do a lot of the second half remote. But in the end, we were blessed to have the time to finish it. It's the culmination of a crazy three years.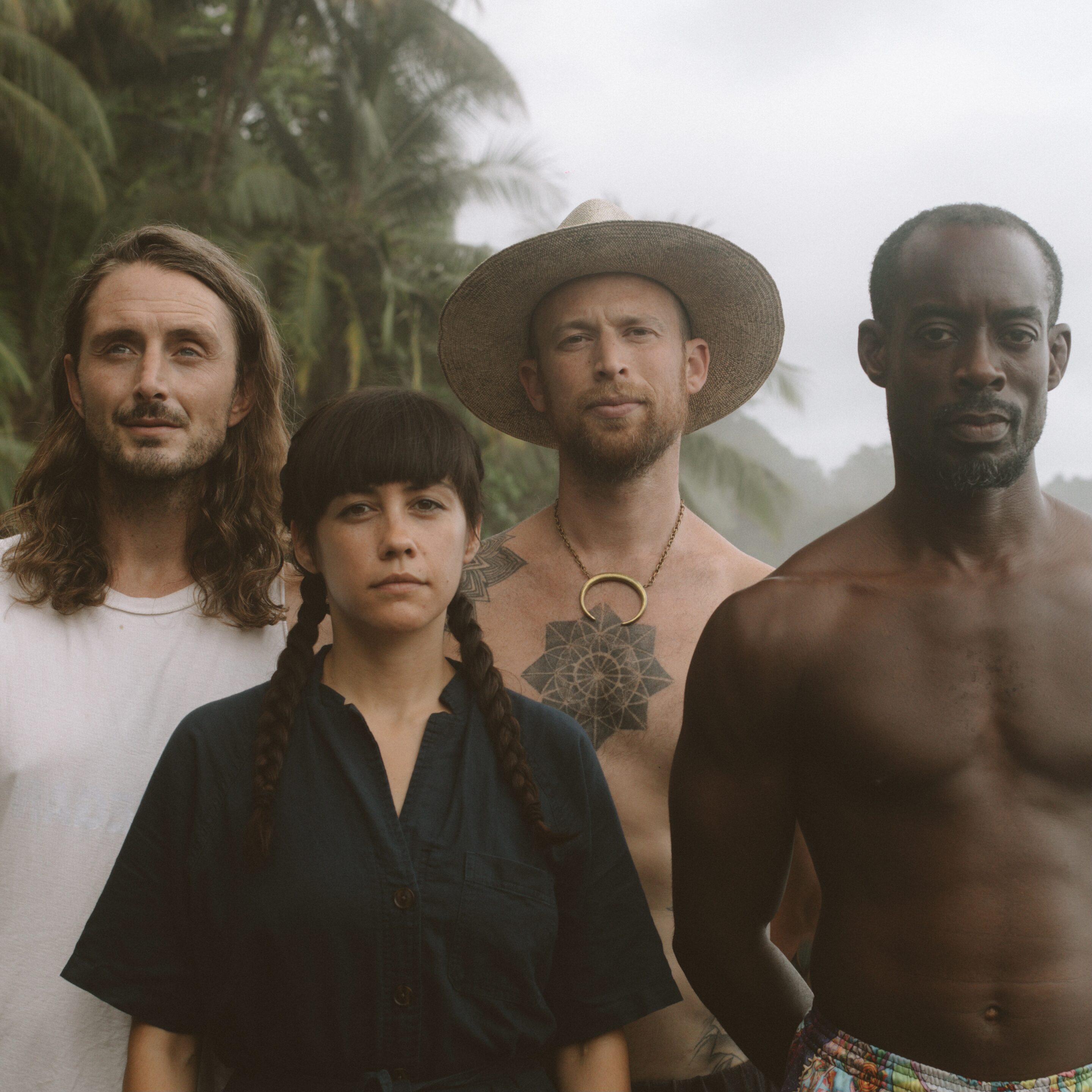 What are some things you do to deal with anxiety and creative blocks?
That's sort of the beauty of being in a band. If you're stuck on something, someone else is likely to have an idea. Gone Gone Beyond itself is our way of dealing with creative blocks.
What's the future looking like for you all?
The record just came out, so for the foreseeable future we'll be promoting that. We can't wait to go out and play it live for people. That's the best part.
Who inspires your style and aesthetics?
Everyone in the band sort of came in with very distinct, eclectic personal styles. Gone Gone Beyond's aesthetic is just the natural culmination of those.
What is the achievement or moment in your career you are the most proud of and why?
The release of this record is probably our crowning achievement so far. It's our best work to date, and we think it's a bit of a new chapter for the band.
What do you think is the best way to make it as an artist nowadays?
We chose to do it on our own. It made sense with where we were as a band. But everyone is climbing their own mountain and the way to the top is different for each person. Just put the music first and you won't be disappointed.
What would you change in the music and entertainment industry especially after this past year?
The industry hasn't really had much of an effect on our careers. It's more about reaching people in creative ways and really making them fans. We try not to depend on anyone else for our own success.