Let's start from the end. Our convo with breakout "future grunge" artist Jeris Johnson ended like this
"I just wanna make new music, play a lot of shows and take over the fucking internet!"
Now, why would he say that? You might wonder. Simple: because that's what he's been up to.
Within the past year or so, Jeris enchanted and cultivated a devout cult following on TikTok, with some sick hits such as "damn!," which was included on Spotify's US Viral Chart and continues to top the Alternative and Rock Charts.
Jeris' strategy was smart.
"I had been trying to break on Tik Tok for months but something wasn't working so one day I took one of those trending beats and kinda did my own thing to it. It got 6 millions hits in a couple of days and people went like 'I've never heard anything like this before' and stuff. So I just kept at it and built upon the momentum!"
Putting his trap flair on iconic hits started proving very effective for Jeris who kept accumulating millions of views, until he caught the eyes and ears of the critically acclaimed groups themselves. The very same groups he was remixing and adding his original touch to.
Cosigns from renowned acts such as Papa Roach, Nickelback's Chad Kroeger, and Bring Me The Horizon started dripping and of course hot collabs followed shortly.
Tracks like "Can You Feel My Heart" made in collaboration with Bring Me The Horizon and "Last Resort (Reloaded)" made with Papa Roach gave Jeris the legitimacy and credibility he deserved to become – as he himself put it – a "real artist."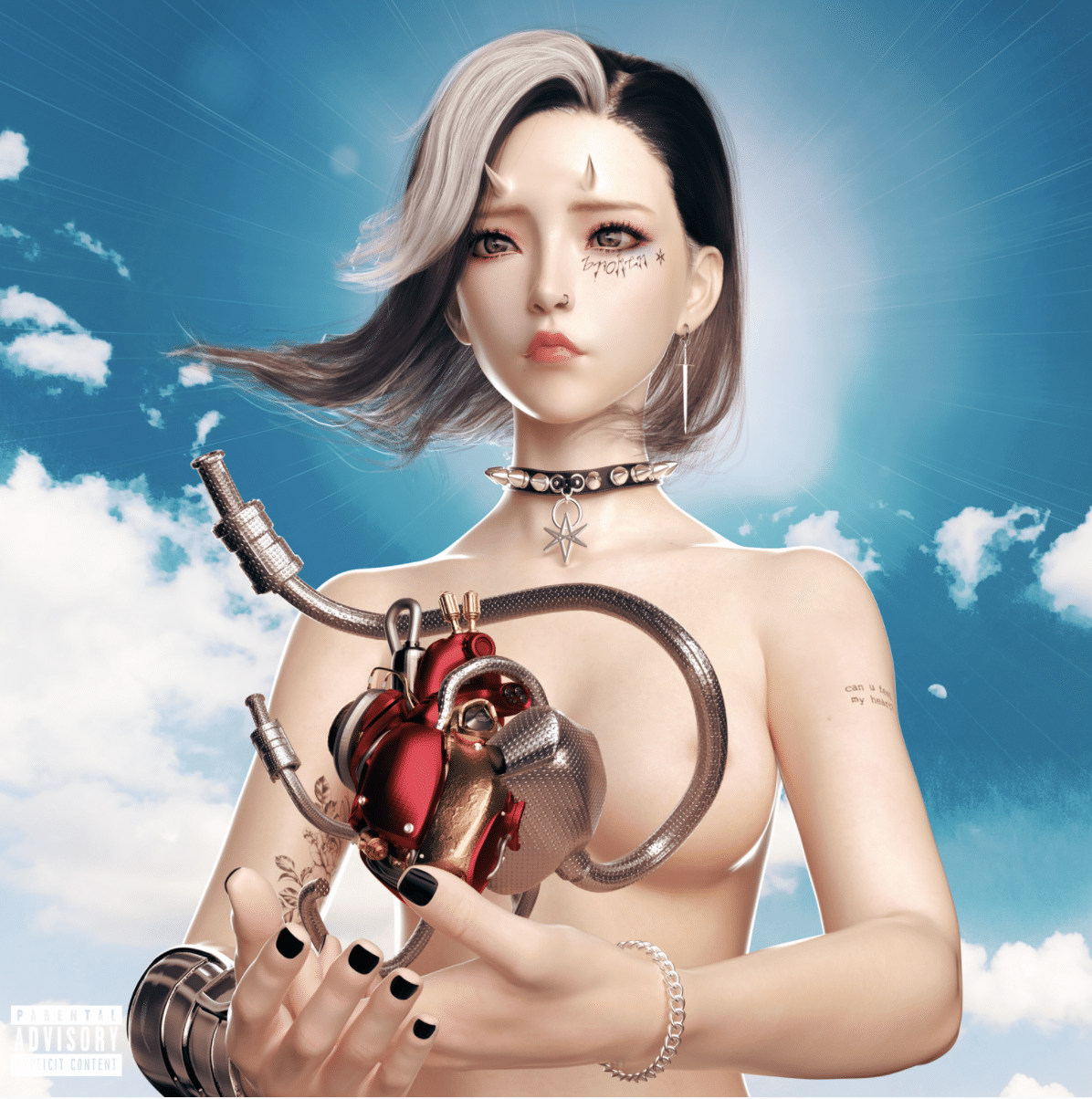 "I realized that I could have left my mark only by being myself. At first I was experimenting with different sounds, productions that weren't really reflecting my vein and attitude. But then I started singing aggressively again and that shit started resonating with people a lot more.
That's when it popped for me. I said to myself 'I need to be a rock artist. But not your usual 'dad's rock artist'. A fresh rock artist.'
That's exactly what Jeris' latest single "Burning Rubber" is: fresh. It's a genre-busting melding of hyperpop sonics and glitches, hard rock/industrial guitars, hard electronic synths, emocore vocals and hip hop 808's. It breaks down all the traditional boundaries of rock.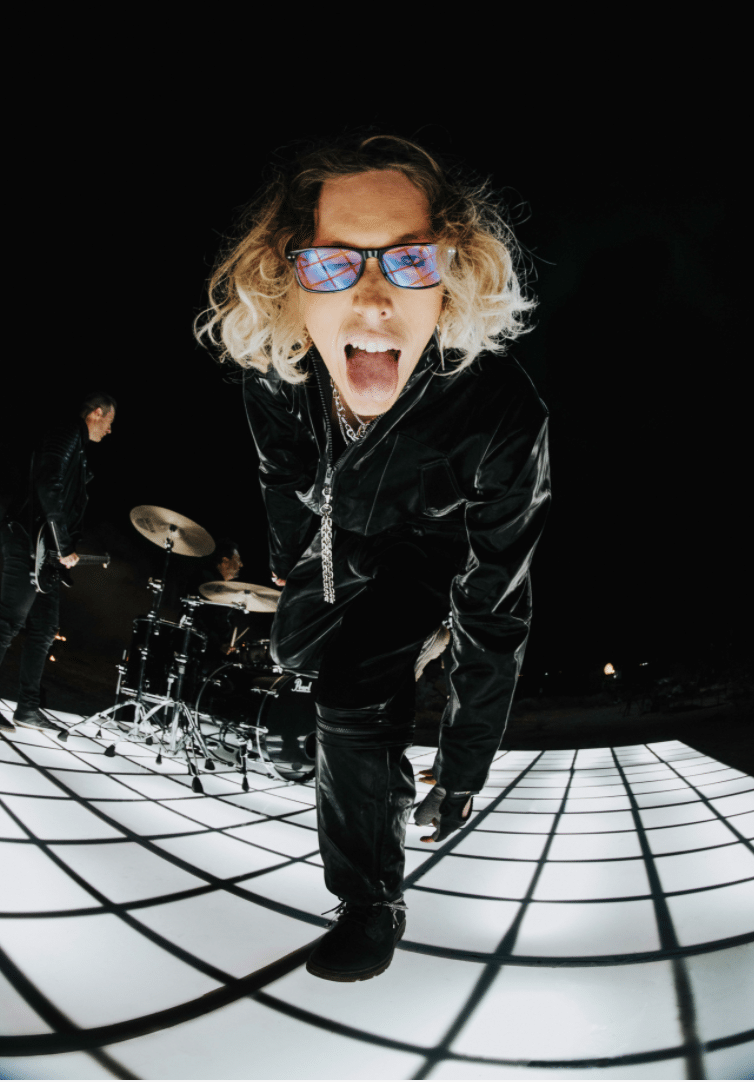 Another aspect of Jeris' character that kept striking our eye was his love for a massive sword he keeps carrying around. Once we asked him about it, though, he simply stated:
"I'm just into the concept of 'conquering' ya know? Despite being as futuristic as I am, I just love that medieval, majestic, competitive attitude. That type of 'I'm gonna take this shit over' type of attitude, ya know?"
No brainer, silly us! We should've gotten that ourselves from just taking a peek at Jeris' visuals, style and overall vibe.
Jeris' Sword Gang Army fanbase continues to grow. In a mere six months, Jeris has grown from nothing to 1.3M monthly Spotify listeners with over 85k Spotify followers. So he is definitely coming to conquer you and all of us, one banger at a time.
"I want people to hear my music and go like 'I've never heard anything like this before. I don't even know how to define this, It's just Jeris Johnson!"