"We're the best band in the world and we make out a lot!"
Probably the best way to kick off an interview, wouldn't you agree?
Power Pop-punk duo Girlfriends, made of  Travis Mills (Rapper, Beats 1 Host, actor) and Nick Gross (Big Noise, Gross Labs, Find Your Grind) has some of that same addictive energy we recently got from pop punk breaking artist MOD SUN.
It's not a coincidence that both acts are signed under the same label "Big Noise Music Group' which is set to shake things up in the current pop and rock scene, no doubt.
The sense of family and togetherness is one of the creative staples of Big Noise and is mirrored in the attitude of the artists they host and curate. 
The very story of how Nick and Travis even became a group is a testament to such a spirit.
"I played a show with Travis when he was still T.Mills in OC and we kind of just stayed connected ever since. Until one day in 2019 when I was playing a show with Goldfinger and I made a story on my IG and Travis just dm'ed me saying 'Dude let's start a band!'"
That easy! What was also easy was coming up with such an epic band name. 
"That was me!" Travis proudly admits.
"I wrote down five band names on my way to our first meeting and Girlfriends was the first one I had jotted down. When Nick and I sat down I said 'I have some band name ideas' and as soon as I said 'Girlfriends' he said' that's the one!'
While their self-titled debut album came out in November of last year, there's already something new cooking.
"That first record was definitely an homage to all the bands that laid the foundations of this genre and that made us fall in love with this genre in the first place. With that record we wanted to take people back. With this one we want to push them forward and see if we can lay new foundations to redefine this genre ourselves!" Says Travis.
Both Nick and Travis have the authority to make such a statement having been in this industry for ages without showing any signs of slowing down.
The brash and catchy hip-hop Travis made in his Riverside, California bedroom and posted on MySpace as "T. Mills" led to a major label deal, a spot on the Warped Tour, and an electric buzz, presaging the era of SoundCloud emo-rap and laptop hooks that was to come.
While Nick found himself in New York's Times Square playing MTV's TRL at just 17, in a pop-punk band featured prominently on Laguna Beach: The Real Orange County, with a major label contract of their own.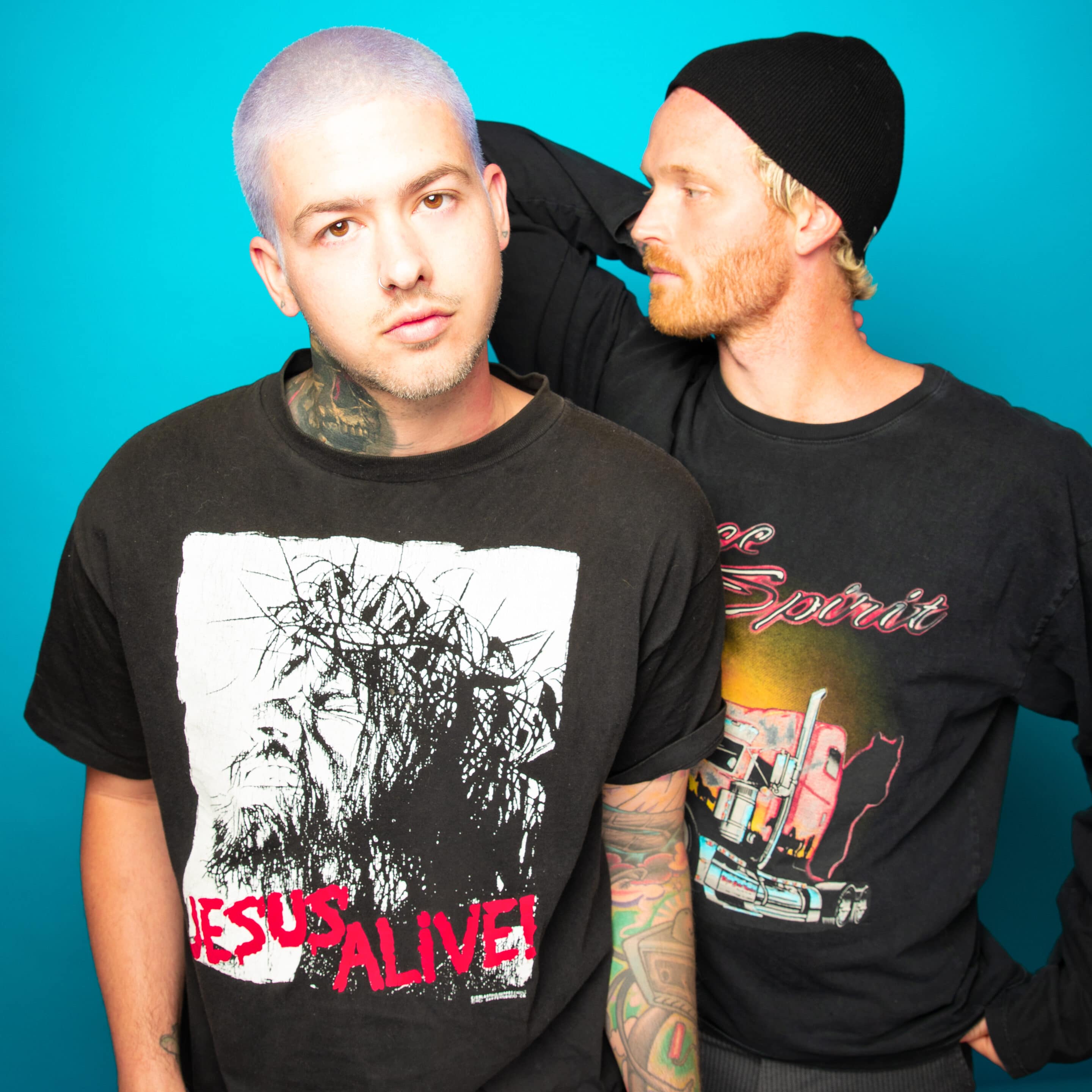 "I think it's just so refreshing to see so many artists coming out with new music that has its roots in old school pop-punk, hip hop emo etc. It's also hilarious to see how many people are now trying to sound pop-punk and emulate it when both Nick and I have been this way since day one.
I used to take drum lessons with Travis Barker when I was 15 and I still remember driving up to his house with my truck and breaking into his shows just so I could spend time with him and see him play you know?" Nick reveals.

"The same thing happened with our label (Big Noise) as it was founded by veterans of the music industry such as John Cohen and John Feldman who were both completely embedded in this scene and genres and were some of the first ones to give new artists that were making this kind of music a shot back in the day when it wasn't 'trendy' to be pop-punk!"
"This is our blood – they continue – we are not doing this because it's cool again. We were born in this genre and we are going to stay authentic and true to ourselves. That's what's going to set Girlfriends apart from the rest and that's what makes Girlfriends the best band in the world!"