What does a "Taste of Ginger" taste like? Director Ivory Campbell, choreographer Mateus Daniel and score writer Frankie Kind state it's the "flavour of fresh ginger is slightly peppery and sweet, with a pungent and spicy aroma that turns bitter when burned.
Through an intoxicating mix of strength and sensitivity we unravel the patriarchal barriers built from masculinity and its effect on young black british men.
Grand architecture made from concrete and stone are juxtaposed with the hypnotic movement from dancer Mateus Daniel in this choreographed film.
Paired with an electric and ethereal score, amplifying the endless soft and hard battle of the multifaceted black experience."
Tell us about the genesis of your project.
M: Initially Ivory and I knew we always wanted to work together on a project and fuse both our passions, interests and skills in order to create unapologetic black art. Identity and blackness has always been a core factor in everything I do so being able to use that to drive the initial storyline and be the core focus made it a sensational process. We discussed a lot about what we wanted to say and showcase visually and with the help and guidance of Pinterest were able to create a mood board to reference from.
I: As Mateus said, we have always wanted to collaborate together and we finally got round to doing it! I was lucky enough to work with two very talented and inspiring creatives on this project, who just so happen to be my friends so I was very fortunate with this one. I knew that we needed an original and authentic composition to influence and inform the choreography and direction and that's kind of where it all started. Frankie's composition for this film made such a detailed and clear outline that Mateus and I just had to colour it in.
What is the best part of your job?
M: I think I found that the research and development stage for me was an enjoyable moment for sure. The movement for the film came from me improvising in my room at around 1am just exploring and having a jam sesh. Through improvisation I find rhythms and gestures I wouldn't have come across and feelings that I can articulate and structure after the session. I will always have such a deep respect for music and instrumentals so allowing my body to flow freely to whatever sound I play, and sometimes I leave the session with nothing but that's also okay because at least I've allowed my body to be open and present.
I: I also really enjoy the research at the beginning of the process, where you start looking for inspiration and adding flesh to the bones of an idea. I feel like I'm not able to devote as much time as I'd like to watching short films, especially dance films so with the research for this project I was really able to indulge. I also really feel at my most creative when I'm in the space shooting and bringing all of the research, planning and ideas to life. I feel like some of the best moments produced come off the back of vibing with each other whilst on set and just being amongst that creative energy.
Who are your all time icons and idols?
I: Uhhh are you ready for the list?….Biggie Smalls, Stevie Nicks, Pharrell, Wes Anderson, Bong Joon Ho, Dev Hynes, Donald Glover, Nadine Labaki, Grace Jones, Iris Apfel….
I think the most iconic and inspiring thing about all of these amazing creatives is that they were or are 100% authentic and original with everything that they are and put out into the world, they are so quintessentially them. That for me is one of the most influential things to see and look up to. I'm sure that if you ever had the pleasure of sitting at a dinner table with any of these individuals, you would have one of the most exciting and informative nights of your life. I personally have found after digesting any of their creative outlets or work I have felt the need to create, they've definitely helped shape me into the person I am today.
M: FKA TWIGS!
All my friends will know this for sure because there is nothing that woman can do that I don't think is mesmerising. Her ability to incorporate music, movement and pole dance is second to none and showcases her growth as an artist and her ability to adapt in many artistic avenues. Twigs's sound is extremely specific and I love following her journey from being a back-up dancer to now evolving into a living icon right in front of us. I also appreciate how she stays true to her authentic self and really devotes time and patience to her craft. It's artists like her that remind me that if I want to excel in something I need to devote time and attention to it in order to respect the art form.
Another icon of mine has to be Solange Knowles.
Solange's music gave permission for me to be my most loud, proud, black self and look good whilst doing it. I found it amusing that her soul shaking album 'A seat at the table' came out when I was beginning my training at drama school, then in my final year she released 'When I get home' – she was looking out for me and I'm extremely grateful for her. Noone does it like Solange and that's a fact. Last but not least it has to be Busta Rhymes for me. This man was giving us visuals, fashion and music in the late 90's and his iconic looks will forever be influential. From 'Gimme some more' to 'What's it gonna be?' Busta Rhymes' sound not only was extremely specific to him but his music videos almost evoked a theatrical performance full of a variety of characters. I admire his energy and in your face personality, as I grow up I realise more and more how much his music videos stick with me and influence my more outlandish and cocky personality.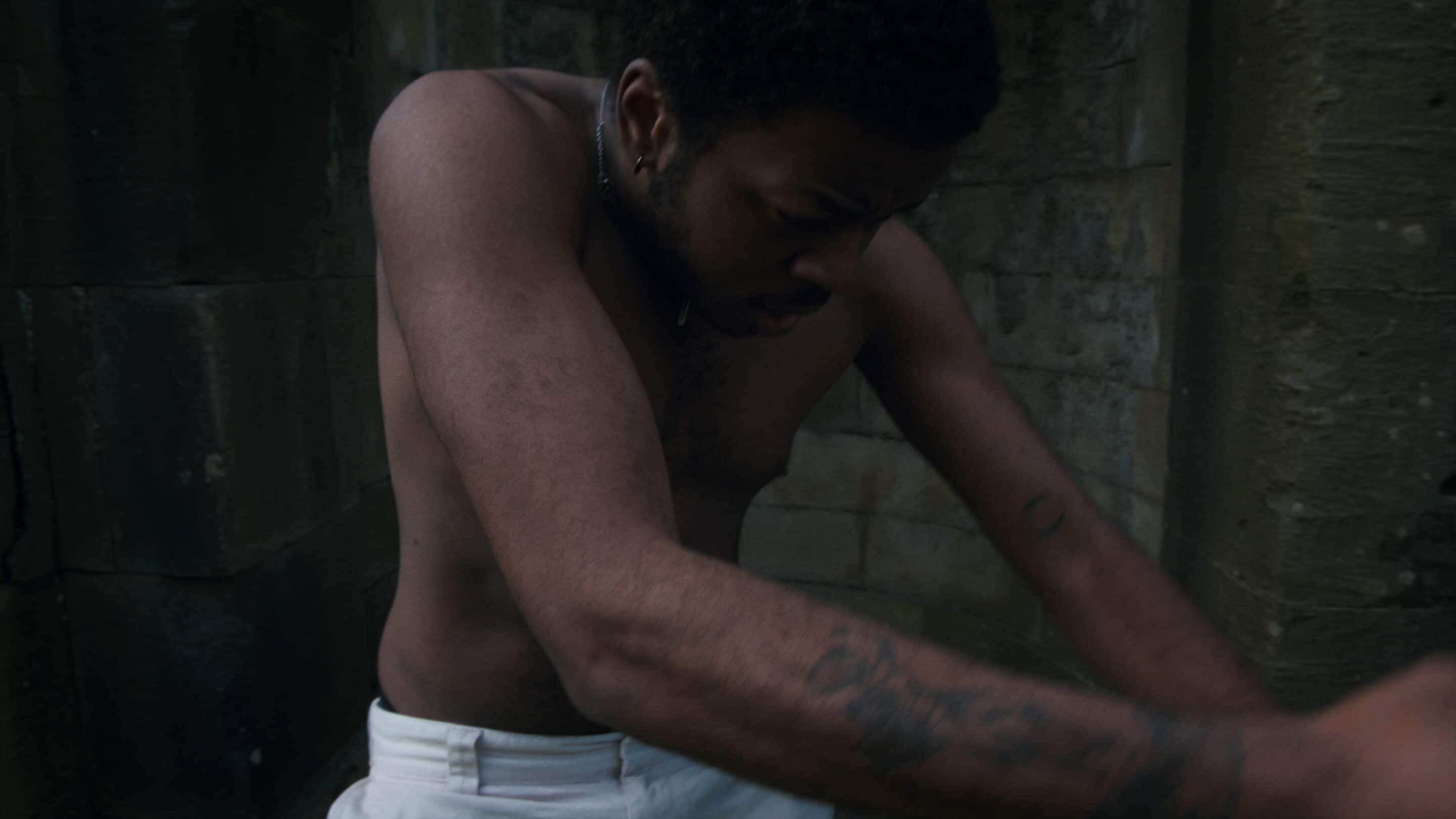 WHat is the work flow like for you guys?
M: I like to start off with creating a mood board which is why Pinterest is really my best friend. Once my mood board is full of images or quotes that I find stimulating and inspiring I begin to list questions that I want answered about the project, sometimes the questions never get answered (which is okay) but it's good to have it there to begin with. Also, I make a playlist of songs that may inspire the project and start my improvisation process. Documenting the improvisation process is important because then I am able to look back and find the detail and meaning within the movement then, if I discover that I am portraying a certain mood, concept or theme I'll then research into that.
I: Pinterest is also one of my most useful and you might say rinsed resources. I feel like a lot of my ideas need structure when they first come about, image references I find start to organise all that's going on in my head into something a lot easier to follow. At the beginning of projects I also have a preference for who I might want to work with and that usually consists of others I am inspired by and deeply respect. I think having that foundation when building a project is incredibly important. You have to feel comfortable and like you are able to bounce off each other's energy and ideas.
What inspires your creativity?
I: Moments. An overheard conversation, the pause held after an argument when there's nothing left to say, a lone walk home at 4am after an interesting evening. Life is full of these little moments that for me evoke an emotional reaction that often turns into an idea. I'm constantly inspired by moments I find myself in, moments other people have shared with me and sadly sometimes moments I have missed out on. I have a real want to learn more about the human experience and the moments that inform who we are and who we will be. The want to be able to present those findings through my art is what inspires me to create.
M: A feeling. I think my creativity stems from a mood and atmosphere, if I am able to make someone feel something or create an atmosphere to which the spectator is truly lost in my art form that's what inspires me – the ability to be lost in art. Additionally, I think blackness inspires my creativity because as I get older I discover more things about my culture and heritage that I want to share and expand on. Being able to see an endless range of black artists in multiple art mediums will always inspire me creatively.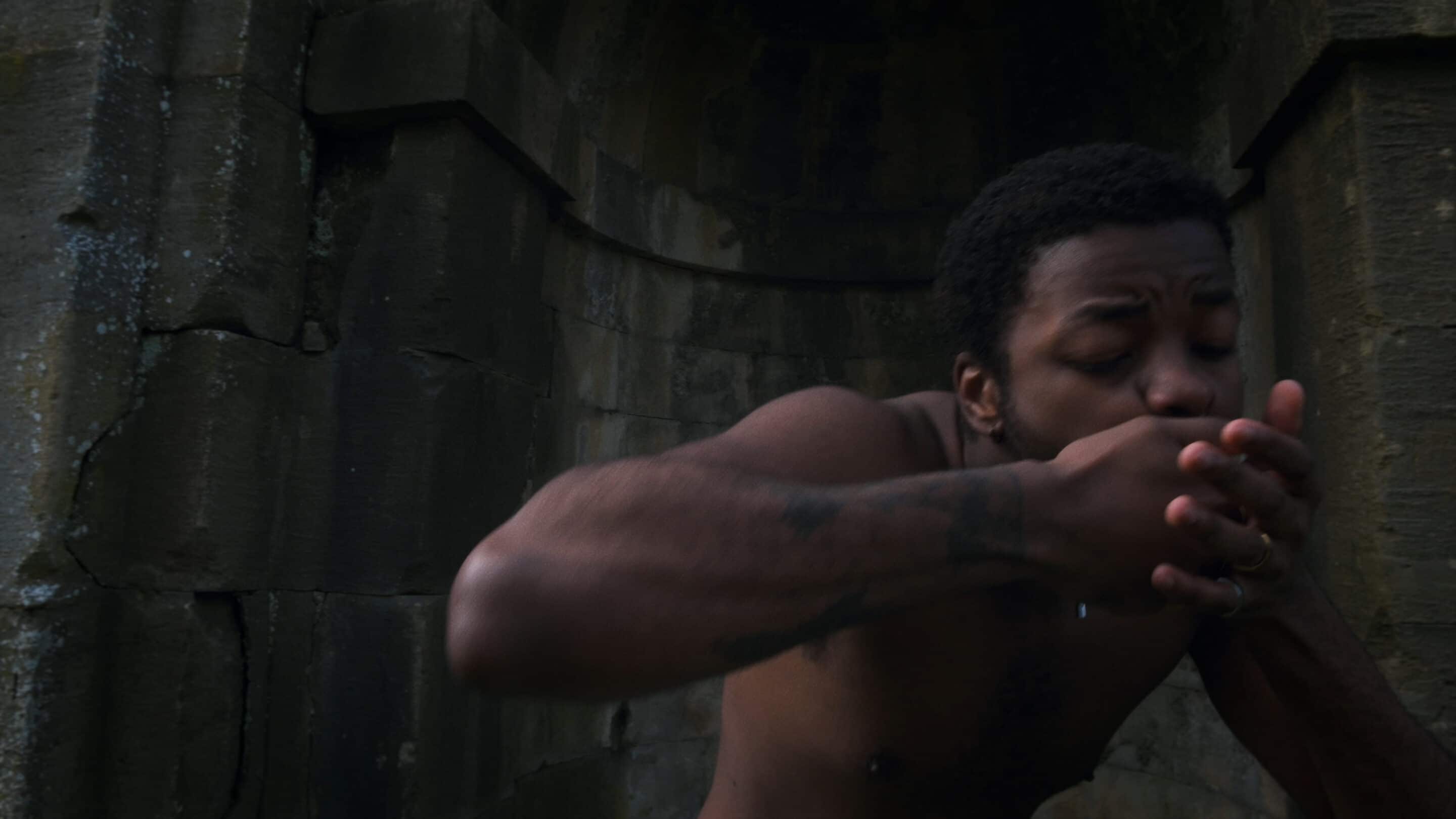 WHat kind of forms of art stimulate your creativity ?
I: A lot of my ideas are inspired by paintings and literature. Paula Rego is one of the most influential artists to me I would say. She looks at seeing things from the underdog's perspective and with so much of her work drawing on stories – folk tales, myth and characters from literature it's hard not to be bombarded with ideas and stories when you look at her paintings. What informs me the most with this artist is that so much is given to the observer in terms of emotions, physical reactions and visual stimulation by just one image. This is something I really wish to replicate in my work. To have each frame evoke a flurry of different reactions internally and externally to the viewer. I also find a lot of inspiration from the works of Yukio Mishima, James Baldwin, Tim Walker and Alice Neel to name a few.
M: An artist I frequently return to is Alex Gardner and his paradise acrylic paintings. There is beauty in capturing stillness and he does this through faceless human beings with dark skin in various scenarios. His work grounds me and I like to draw reference from the positions he paints his humans in. Recently I've come to discover Caleb Femi's book POOR which combines poetry and original photography to explore the trails, tribulations, dreams and joys of young Black boys in the twenty-first century. This book is something I love to pull inspiration from whether it be quotes or photography and I can see it becoming a beautiful archive in Black British literature.
Also, honourable shoutout to Barry Jenkins, Maya Angelou, Andrea Levy and Francis Bacon as I wouldn't be the young creative I am today without the work of these artists.
Tell us about your latest project and how it came about.
I: Ultimately I feel like this project came about from being resourceful. Originally the idea was sparked when I was given the opportunity to film in this beautiful derelict house a friend had access to. I had gotten Mateus and Frankie on board and we had started work on pre production but then unfortunately the house fell through and we were left with all the tools for this project but no location. I thought about the premise of the project which was to unravel the patriarchal barriers built from masculinity and its effect on young Black British men. I then thought it would be really interesting to represent this artistically by juxtaposing grand and historic architecture with the breaky and hypnotic movement of Mateus. I really love the contrast between the colours and subjects in this film and feel like the end product was how it was meant to be all along!
M: The Taste of Ginger started off as an innocent conversation over Whatsapp which grew into the short dance film you see today. It came about by Ivory and I firstly being
inspired by each other. I've known Ivory for 7 years now and I've always admired her
style, work ethic and perspective so being able to collaborate with her on this project
just made so much sense. We both got to shine in what we do best and lift each other
up throughout the entire process.
What's the future looking like for you?
M: Well since lockdown measures are easing the future for me just looks like enjoyment. I want to live each day openly and love the young man I see in the mirror each day. I want to be part of a workforce that challenges society and enforces inclusion. The future for me is looking multifaceted and full of good vibes.
I: It's looking busy which is what we love! Lots of projects and collaborations in the pipelines and I'm just excited to develop and hone in on my craft. I also plan to travel and work with different communities and nationalities to enhance my understanding of the world and the different people that inhabit it. And of course lots of exceptional vibes!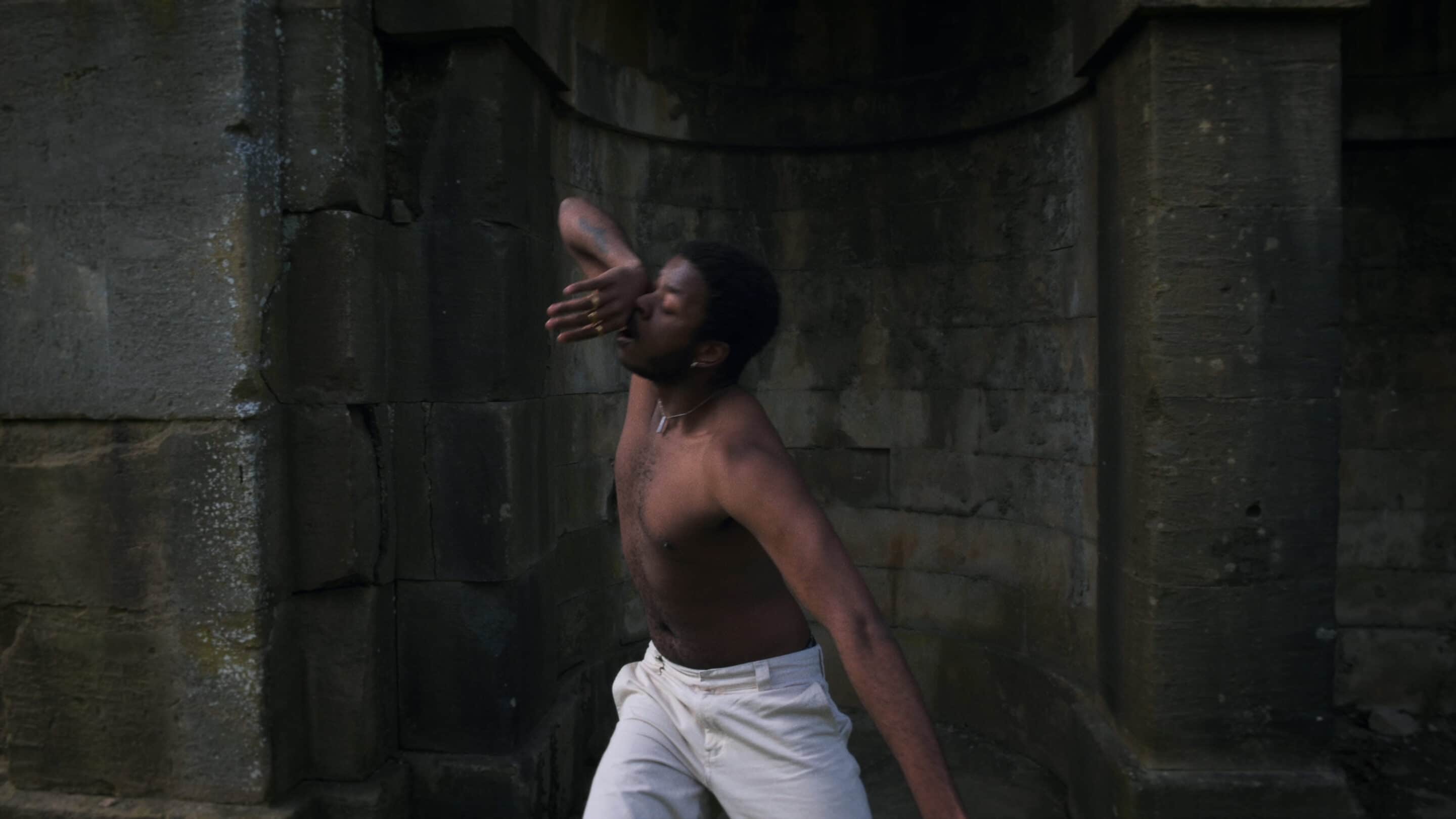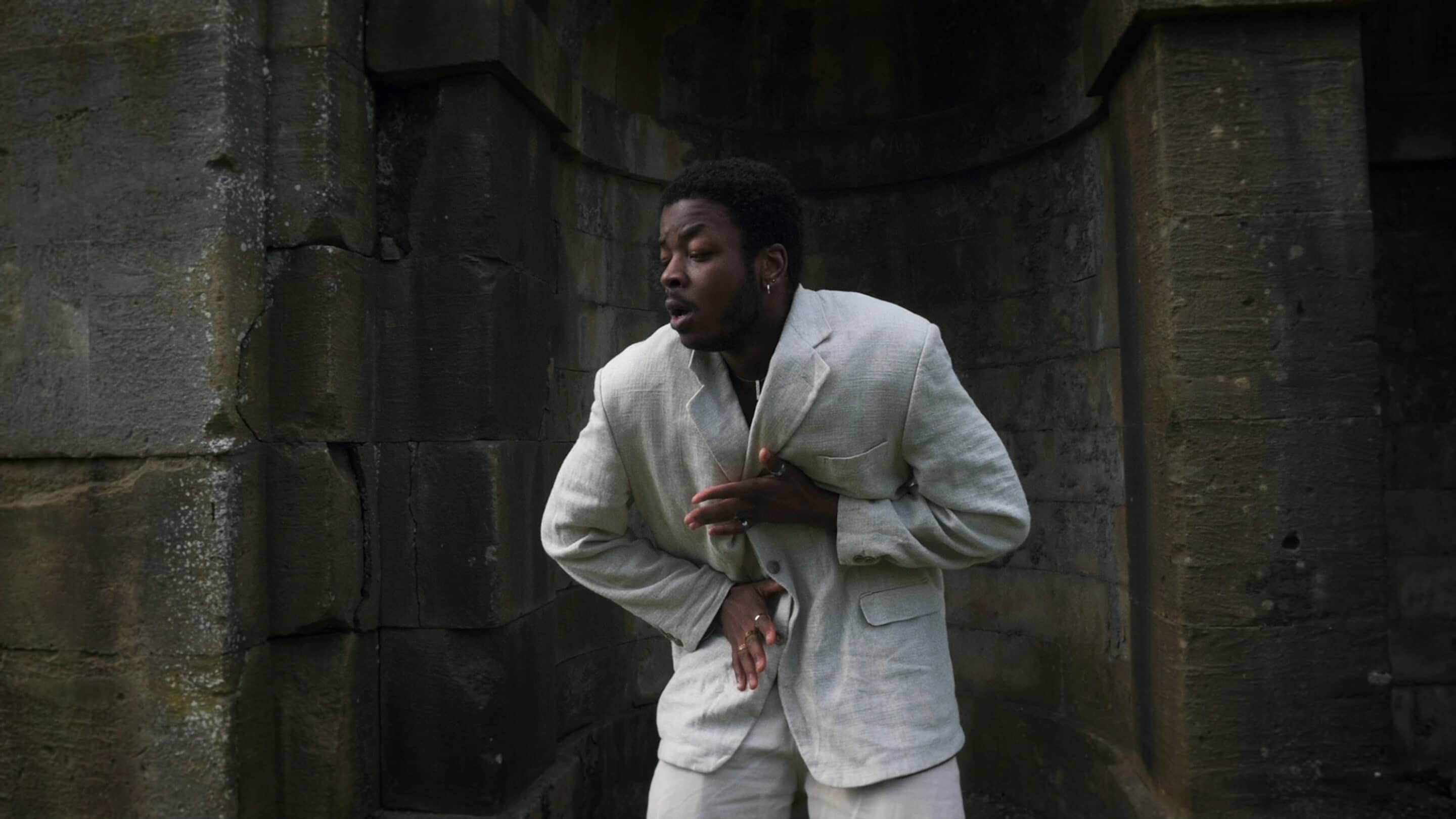 Who inspires your creative style and aesthetics?
M: I would have to say Pina Bausch because what she did for the dance theatre scene was so transformative. Her blend of movement, sound and costume is not only mesmerizing but it was breaking free from the conventions of movement in her time. She investigated a broad spectrum of human emotion and her productions were no passive experience. A quote from Bausch that lives with me is 'I'm not interested in how they move as in what moves them' so with that and a slice of Solange you get my creative style and aesthetic.
I: In regards to film style I am most inspired by Bong Joon Ho and Nadia Labaki. Bong Joon Ho's use of social themes, genre-mixing and black humour make his work completely one of a kind and unforgettable. With Parasite he completely put Asian cinema, more specifically Korean cinema on the western map inviting more people to watch and explore foreign films which is both incredibly notable and important. Nadia Labaki's 'Capernaum' is a film that completely moved me in a way that a film hadn't before. Her approach to working on this film, with searching for and using people she felt connected to and were more true to the characters instead of actors is an approach I also prefer to take. Her work is raw, emotional and feels incredibly truthful. So I'd like to think I could one day be a successful cocktail of these two with a dash of Tim Walker's eccentricity.
What is the achievement or moment in your career you are the most proud of and why?
M: Being able to perform my own choreographed work at The Place was a moment I don't think I'll ever forget. I've always visited that performance space to watch work by such stimulating and talented artists, so now being able to perform there and hopefully inspire young creatives was everything.
I: Going to Kenya at the end of 2019 as part of a filmmakers initiative with the aim to explore and create stories that showcased and projected a Kenyan narrative. The first week I arrived, I stayed in a really beautiful commune in Nairobi. I wanted to tell a story that was based more on emotive visuals than dialogue, it was also important to me that the story be true to its surroundings. I took inspiration from observing those around me, how the children played in the streets, how the women hung up the washing in the sun. With all these different ingredients we made 'As We Fell Into The Sun'. This went on to win Best Director at the 2021 Papaya Rocks Film Festival which was definitely an incredibly proud moment for me!
What is your advice for aspiring creatives?
M: Keep going! The process is everything and just when you think you're about to give up, take a breath and push on. It took me a while to realise that the journey is far more interesting and impactful than the final product so try to enjoy it. Also trust in your vision and what impact you want to have on the world. Art is thought-provoking and your ability to use your gift to translate a message and feeling will never go unnoticed so stay true to you and create.
I: Couldn't have said it better myself!
What would you change in the entertainment industry especially after this past year?
M & I: We would like new talent and underrepresented communities to be showcased much more in all avenues whether that be film, tv, theatre, dance, photography, fashion etc. There is so much new and fresh talent out there who are extremely accessible and powerfully talented in their chosen field and we believe they deserve to showcase it on a larger and wider platform.