Rob Anderson is a comedian and content creator best known for his short form sketches, parodies and comedic series like "Gay Science", which answers important LGBTQ questions like: "Why Are Gay Men Terrible Drivers" and "Why Gay Men Can't Sit In a Chair Properly". Amassing over 2 million social media followers, Anderson's comedy thoughtfully explores relatable LGBTQ+ issues in unique and sardonic ways.
Recently Rob has partnered with The Academy Awards, made promotional content with popstar Kim Petras, and even penned a number one best selling children's book based on the infamous 2018 National Anthem performance by singer, Fergie. Previously, Anderson studied improv and sketch comedy at iO, Second City, and The Annoyance in Chicago, as well as held marketing positions at Grindr, Uber, and The Infatuation. Rob has been featured by Good Morning America, Business Insider, NPR and more.
1. You've mixed a lot of different art forms and media. What's your story as an artist?
I like to get creative and show humor in unexpected ways. I'm pretty good at making illustrations so I usually lean into that when getting my jokes across.
2. What is your favorite form of art if you can pick one?
Film and Theater are my favorites! There's something special about a full story that's able to be told in less than two hours, in one sitting, experienced in a theater with other people.
3. Tell us about this latest single and how it came about
I like committing hard to deeply stupid concepts, so I started making music that sounds like radio-friendly pop, but the lyrics and concept are… unique. This one is an absurd love song that takes the position of wanting someone so bad they could reduce you to nothing. It's rooted in kink without being too filthy.
4. Your Gay Science series is amazing. How did you get the idea for it?
I was looking for an actual scientific explanation as to why gay men drink iced coffee more than straight people. I couldn't find one so I decided to make one up myself with a fake science video. People really got a kick out of it and I kept going with new stereotypes. The series takes these traits and spins them in a way to bring the power back to queer people.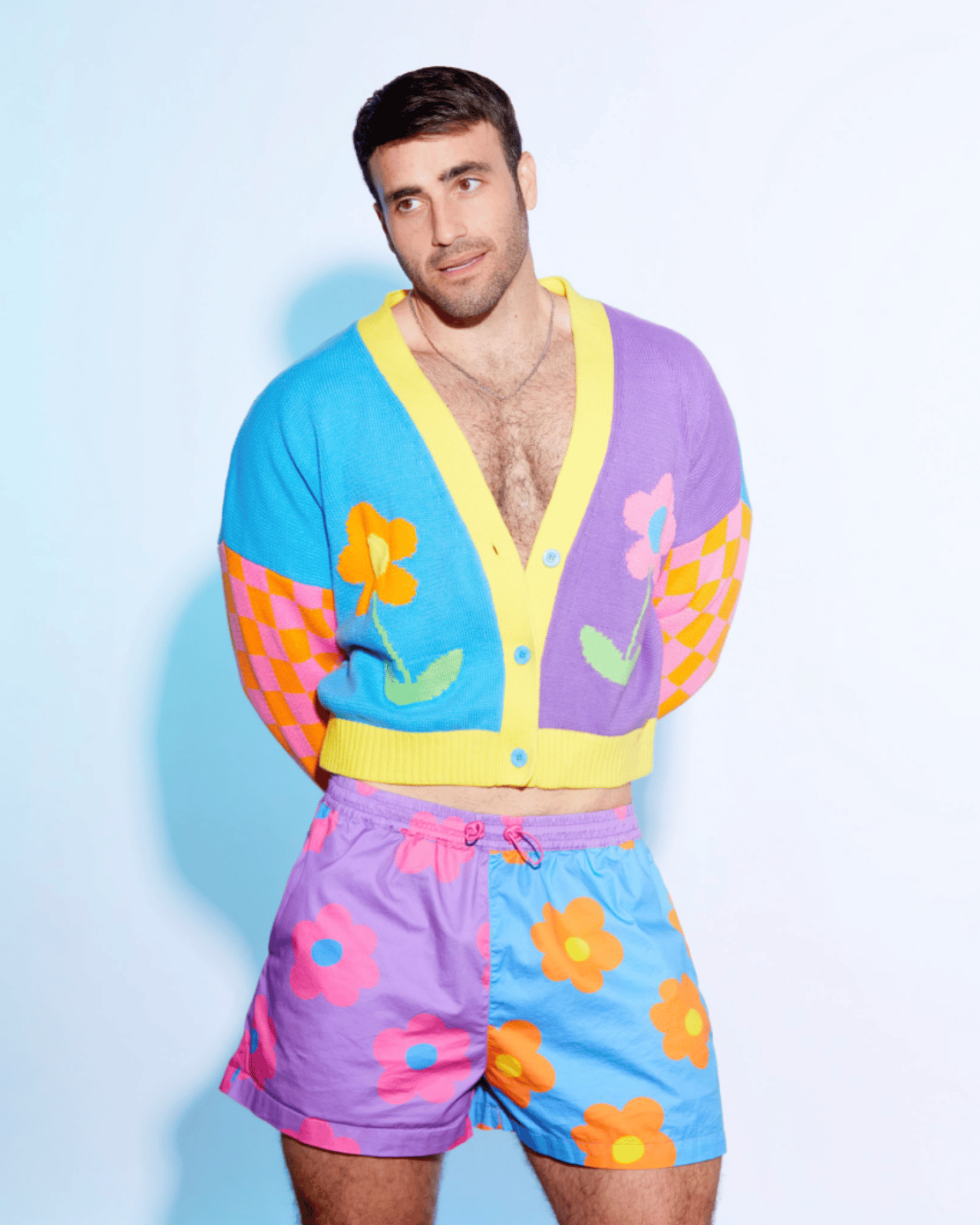 5. What's your least favorite thing about the stand up scene these days?
Comedians who complain too much on how everyone's "offended" and you can't do stand up like you used to. People aren't more offended, they just aren't laughing at bad jokes anymore. There's a higher standard in comedy now. A joke about a harmless group of people who are different isn't funny JUST because they're different. We need something more. Be funnier.
6. You've been very vocal about LGBTQ related matters. Do you think artists should address these issues and if so what's the best way to do so?
I weave important messages into some, but not all of my content. We're faced with serious issues every day and sometimes people need an escape from that. Comedians don't have a responsibility to educate or inform people on serious things if they just want to make people laugh. We need the humor most.
7. What can we expect from your upcoming comedy tour?
Extremely personal stories about gay sex and original musical numbers… about gay sex.
8. What keeps you inspired everyday?
Dumb stuff I see on the internet and real life. Dumb conversations I overhear, very niche drama, ridiculous trends. I love treating silly stuff as if it's very, very serious.